Indulge in the perfect fusion of style and functionality with these handpicked DIY Crochet Glasses Case Pattern Ideas!
Explore a range of creative DIY Crochet Glasses Case Pattern Ideas to personalize and protect your eyewear. These unique patterns blend style and function, perfect for crafting enthusiasts.
Check out some DIY Crochet Mobile Case Pattern Ideas here
---
DIY Crochet Glasses Case Patterns
1. DIY Crochet Glasses Case

This crochet glasses pattern will fit your style perfectly, featuring purple milk cotton yarn with the classic slip stitch for a simple yet elegant pattern. Get the tutorial here.
2. Creative Blue-White Stripes Case for Your Shades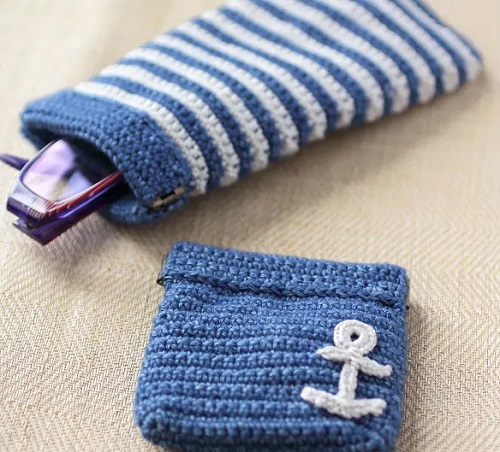 Protect your glasses in style while the squeeze flex frame keeps them secure. Get the steps here.
3. DIY Delightful Crochet Case with Flower Motifs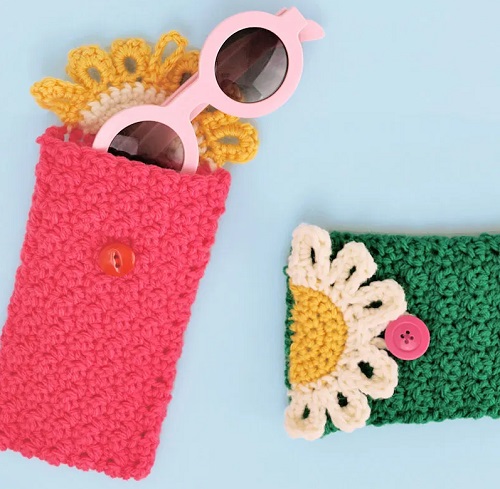 Create a delightful floral flap that keeps your glasses both secure and stylish. Find the pattern here.
4. Beige and White Crochet Sunglasses Case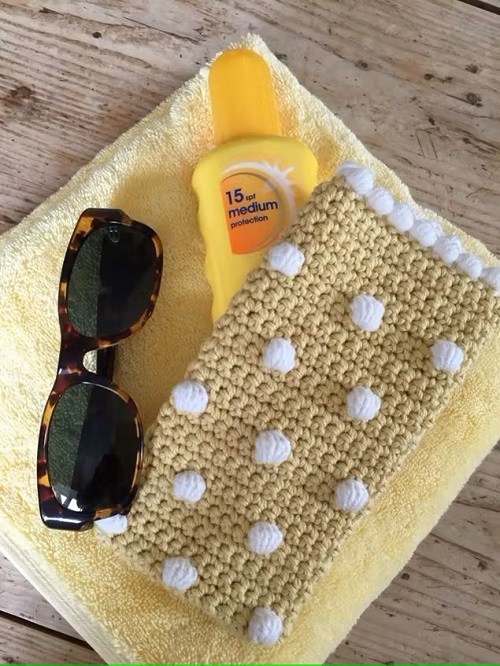 Enjoy Eastwood's playful bobble texture, made from washable cotton, for fun and functionality. Follow the tutorial here.
5. DIY Crochet Glasses Case Pattern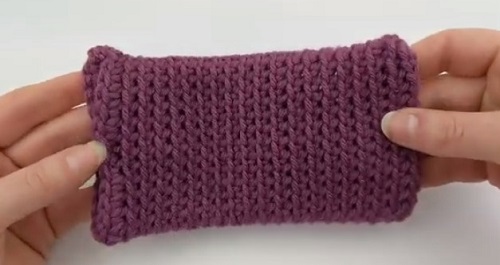 Express your uniqueness with this detailed tutorial, designed to reflect your individual taste.
6. Stylish Goggles Case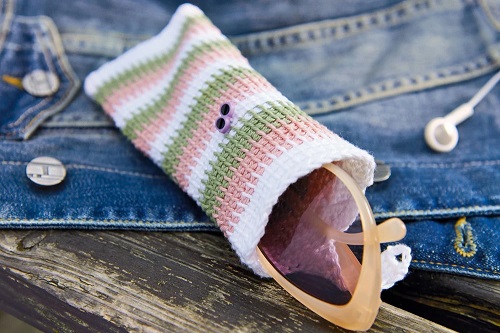 Craft a perfect summer gift featuring a clever strap-and-loop closure with this guide. Follow the step-by-step guide here.
7. DIY Ombre Sunglasses Case Pattern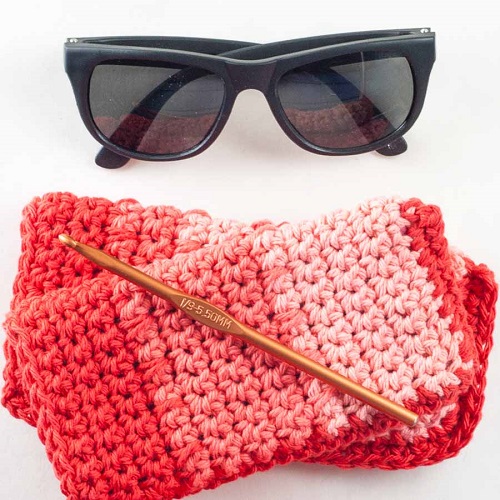 The gradient hues are chic, while the minimal sewing makes it accessible to crocheters at various skill levels. Here's the tutorial.
8. Colorful Crochet Sunglasses Case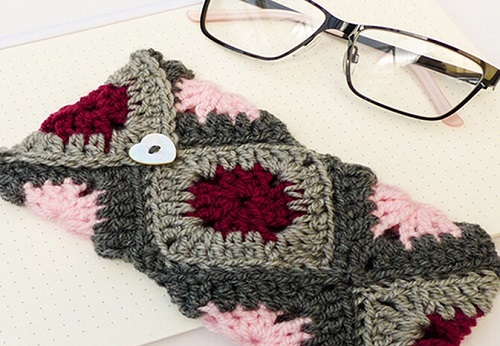 Crafted from mini granny squares, the design looks delightful and ensures robust protection for your glasses.
9. DIY Crochet Glasses Case with Tassels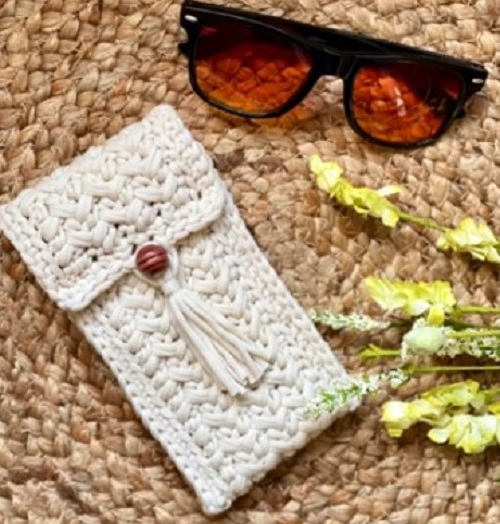 These patterns, designed for beginners and experienced crocheters, encourage you to explore various designs and techniques.
10. Time-Traveler's Crochet Sunglass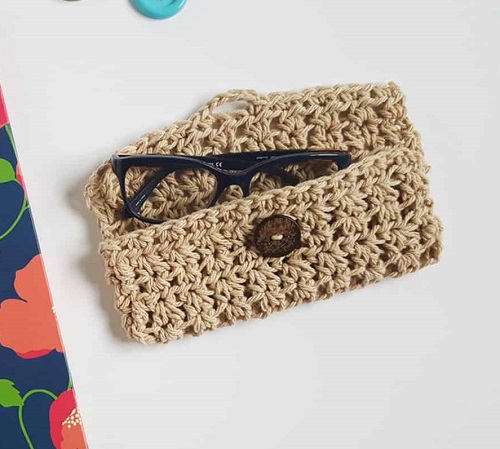 Embrace a sense of adventure with the Time-Traveler's Crochet Sunglass case. Find the tutorial here.
11. DIY Handwoven Goggle Sleeve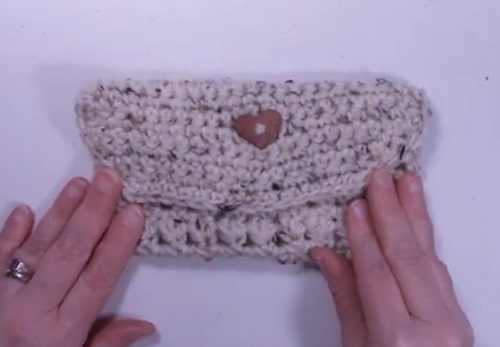 Marrying sustainability with style, this handwoven sunnies sleeve offers a quick yet captivating crochet project.
12. Trendy Crochet Case for Fashion Lovers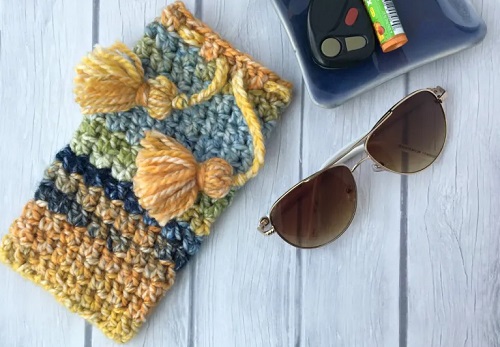 This rectangular case seamlessly merges practicality with sophistication, ensuring your glasses are both safe and fashionably secured. Get the tutorial here.
13. Yellow and White Eyeglass Case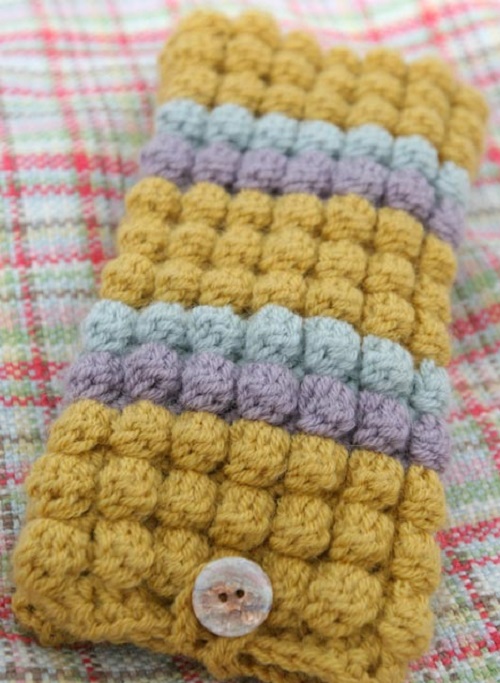 Crafted for eyewear protection, this pattern turns a practical item into a statement piece.
Learn Crochet Kindle Cover here
14. Whimsical Specs Holder Design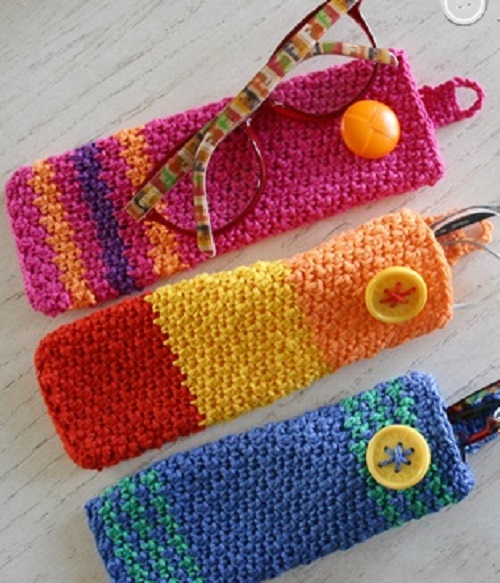 Animated by the bobble stitch and an array of captivating colors, this case becomes a guardian for your glasses and a beautiful accessory. Get the tutorial here.
15. DIY Glasses Pouch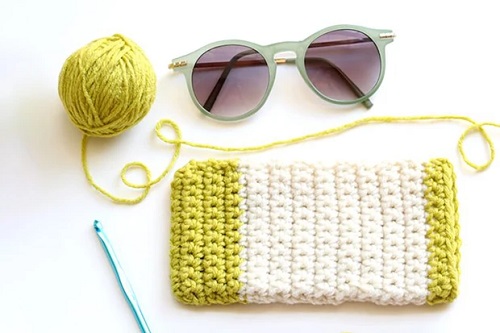 Whether dressing up or down, the simple and classic design makes it an ideal companion for various occasions. Watch the tutorial here.
16. Yellow and Blue Spectacle Sleeve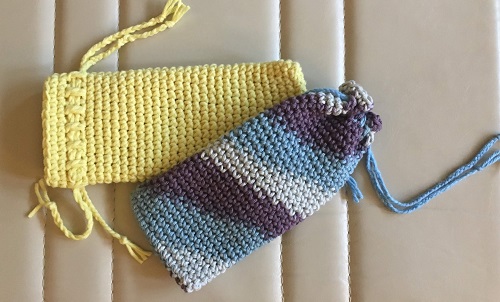 Combining color and texture, these cases go beyond protection, adding vibrancy and aesthetic appeal to your glasses. Here is the pattern.
17. Urban Chic Manchester Shades Sleeve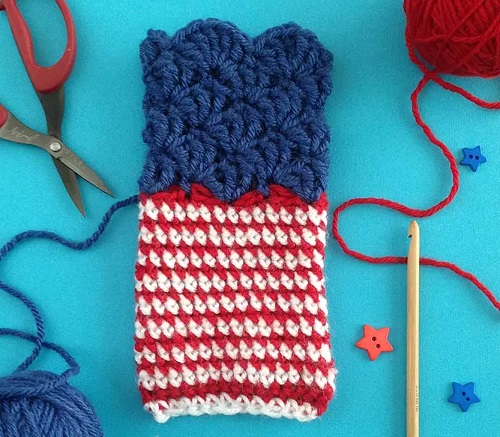 This Urban Chic Manchester Shades Sleeve pays homage to metropolitan style, ensuring your glasses are safely and fashionably housed.
18. Elegant Teal Eyeglass Case with a Daisy Motif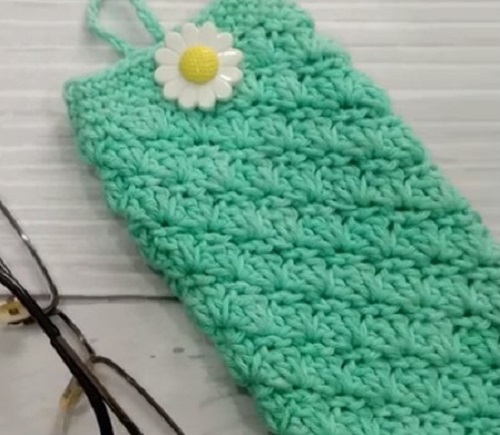 More than just a protective cover, the enchanting floral pattern mesmerizes the eye, turning a simple accessory into a piece of art. Get the tutorial here.
19. DIY Chunky Crochet Pattern to Shield Your Glasses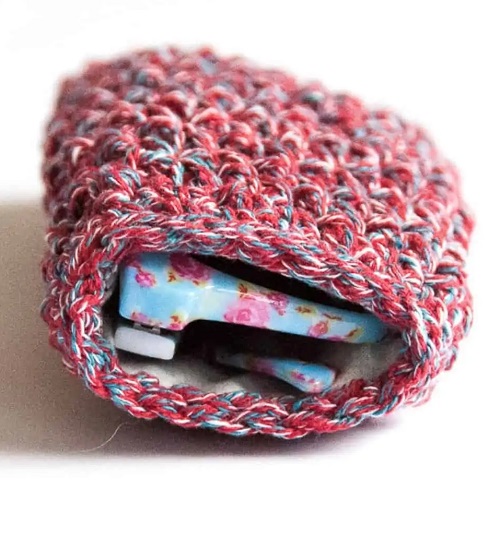 This pattern crafts a snug shield using thick yarn, blending functionality with a modern, textured look.
20. Dusty Pink Crochet Specks Cover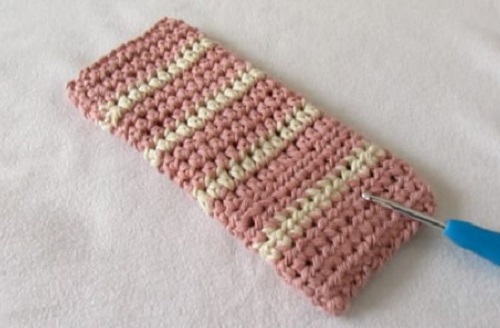 This dusty pink crochet specks cover is a beautiful eyewear accessory featuring a delicate pink hue crafted with crochet stitches.
Learn about DIY Crochet Laptop Cases Ideas

 here.