Give your e-reader a classy makeover with these Crochet Kindle Cover Patterns! They are all easy to make!
Ensure the safety and scratch-free protection of your eBook reader with a Crochet Kindle Cover that perfectly complements your device, showcasing your style and adding a touch of uniqueness.
Look at some fantastic Crochet Mobile Case Patterns here
---
Crochet Kindle Cover Patterns
1. Crochet Kindle Sleeve for a Vintage Look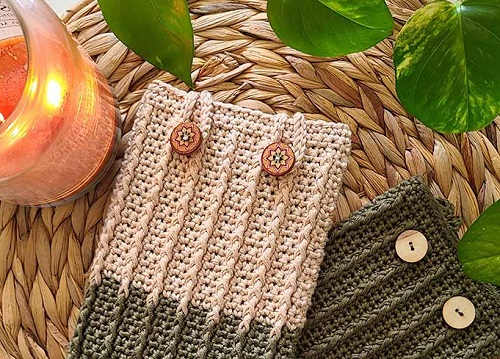 Crochet a free Kindle cover using sleek modern designs or cozy textured patterns to enhance the look of your device besides protecting it.
2. Trendy Kindle Crochet Pouch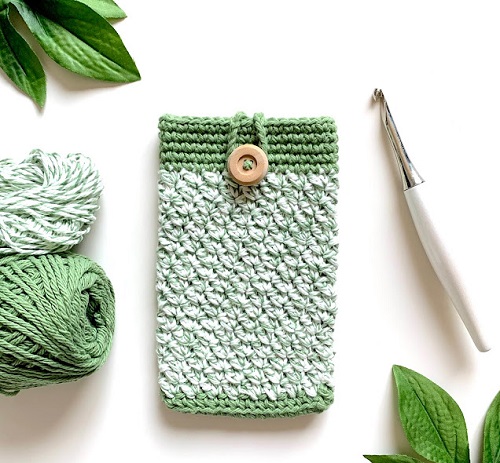 Elevate your Kindle's style game with trendy crochet patterns that is the perfect blend of texture, color, and stitch combinations, making it a chic statement.
 3. Vibrant Lace Kindle Sleeve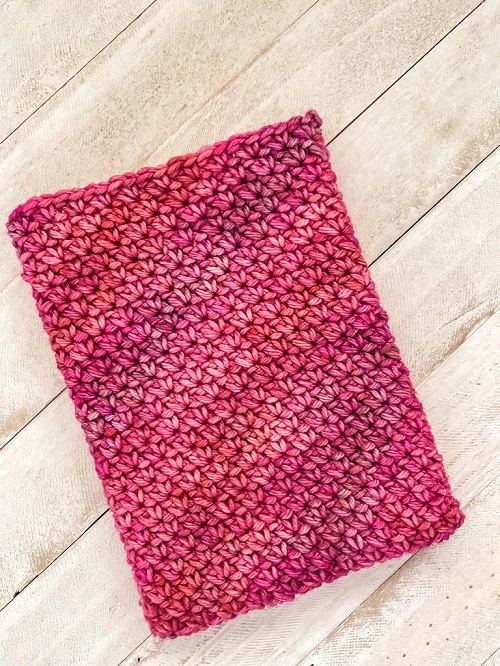 Add a touch of elegance to your Kindle with delightful crochet cover patterns featuring lace details and playful color for a charming reading companion. Watch the tutorial here.
4. Purple Crochet Kindle Case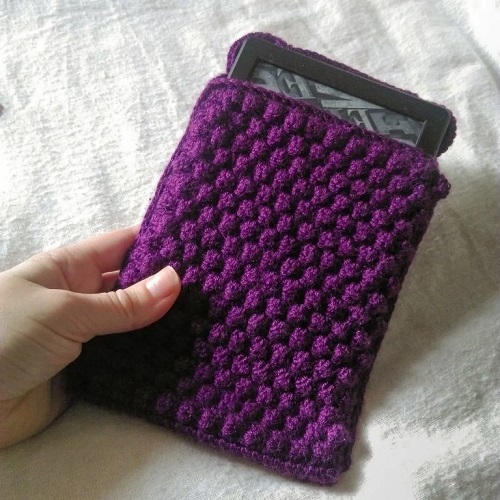 Unleash your creativity by mixing and matching crochet patterns to create a unique Kindle cover that reflects your style and showcases your crafty skills.
5. Whimsical Owl-Themed Kindle Sleeve

Protect your Kindle with whimsy charm with these crochet cover patterns featuring adorable owl designs.
6. Stylish Crochet Kindle Couture
Create a fashion statement for your Kindle with these stylish crochet patterns that combine elegance and functionality. Get the steps here!
7. Fruity Fun Kindle Case

Add a sweet and fruity touch to your Kindle with these crochet sleeve patterns featuring adorable strawberry designs.
8. Quick and Simple Crochet Kindle Case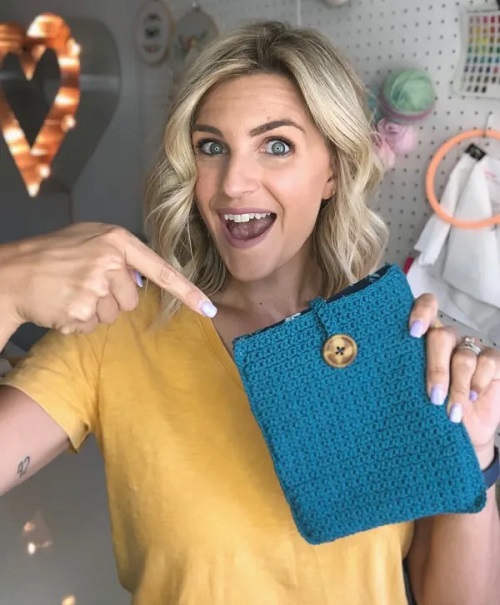 A beginner-friendly pattern, perfect for crafting a snug, protective sleeve for your e-reader in just an afternoon. Watch the tutorial here.
9. Candy Striped Kindle Cover

Bring color and fun to your e-reader with these crochet cover patterns featuring vibrant candy-striped designs.
10. Simple Starter's Crochet Kindle Case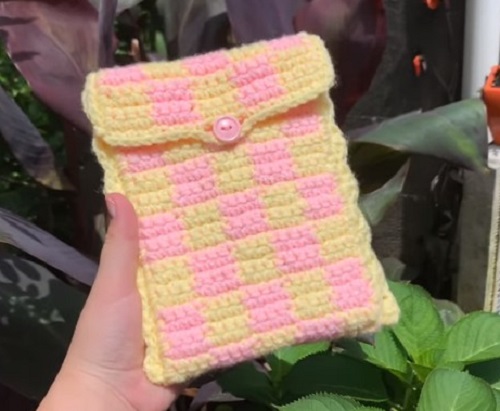 A straightforward crochet project, ideal for beginners to create stylish, handcrafted protection for their e-reader. Watch the tutorial here.
11. Kindle Crochet Sleeve Pattern Collection

Discover endless possibilities with cover designs, ranging from simple to intricate, to find the perfect match for your Kindle model and showcase your creativity.
12. Budget-Friendly Kindle Cover Patterns

Protect your Kindle without breaking the bank with these budget-friendly crochet patterns, offering designs catering to various skill levels and personal preferences.
13. Breezy Beach Kindle Cover

This crochet pattern captures the serene vibes of a beach holiday, safeguarding your e-reader while evoking a sense of relaxation and calm.
How to DIY Crochet Laptop Cases, Learn here