Handmade and stylish mobile cases personalize your phones. Make one for yourself using these DIY Crochet Mobile Case patterns!
Handmade covers are a rage these days. If you are bored of the same readymade covers and want to make your phone look different then these DIY Crochet Mobile Case patterns are the easiest way to do it! Try them out today!
---
DIY Crochet Mobile Case Patterns
1. Easy Mobile Pouch Case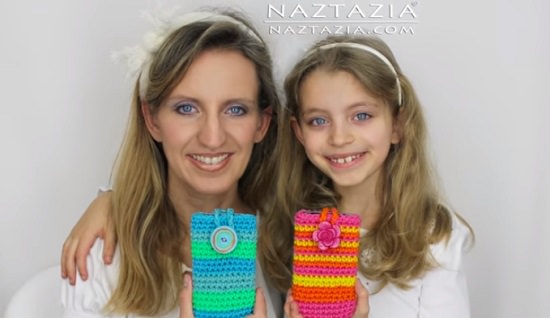 Phone covers not only keep your gadget safe but also denote your styling statement. Crochet this cell phone holder with the help of this naztazia vlog.
2. Flower Cell Phone Pouch Case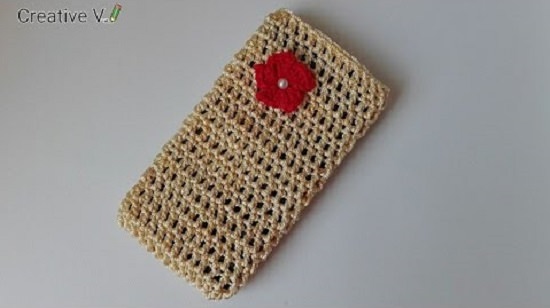 With flower applique, this cover looks simple yet unique. Head on to CreativeV tutorial for details.
3. Button Phone Case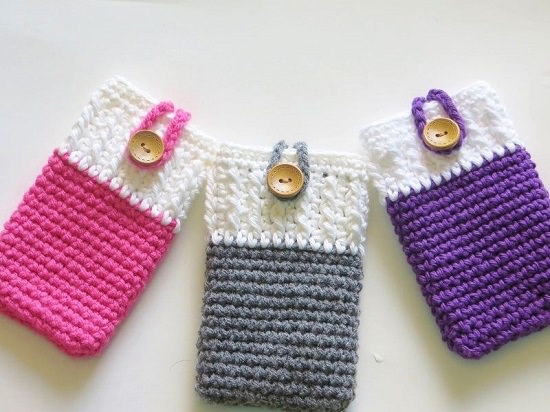 Blending colors, this DIY cozy mobile case can be customized for any size of the phone.
4. Owl Case Pattern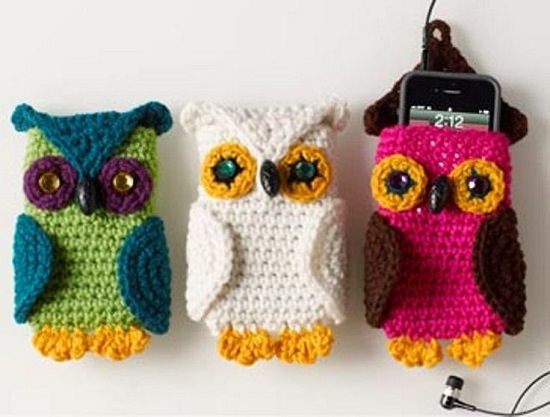 Crocheter stitched wings, flaps, feet, eyes, and head individually, then sew them together to create a final piece.
5. iPhone Case Pattern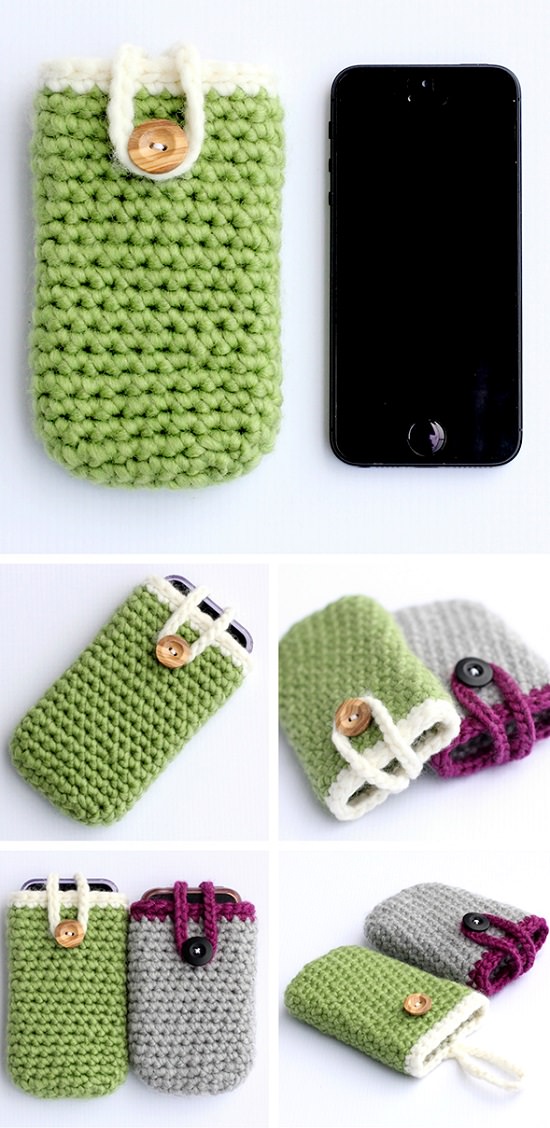 This project is quite easy that even beginner crocheters can make it.
6. Mobile Case and Stripy Jack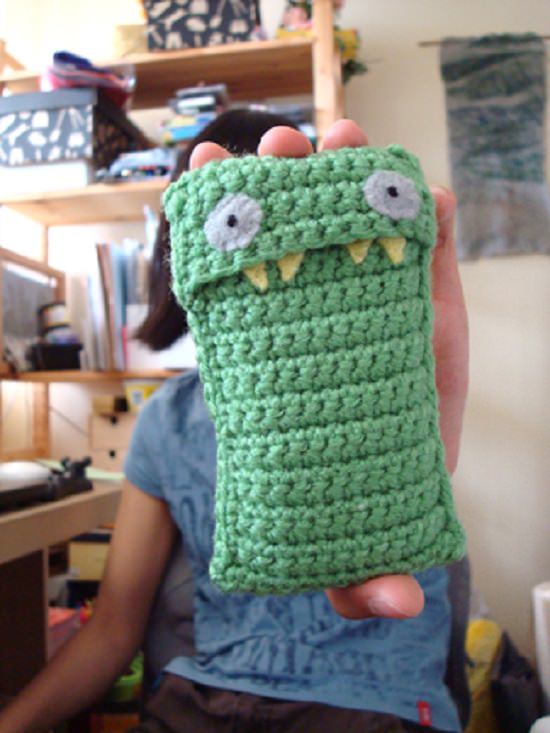 For preparing this mobile case, you will require worsted weight yarn, sewing needle, 3.75 mm hook, and a little bit of felt and thread for eyes and teeth.
7. The Music Monster iPod Case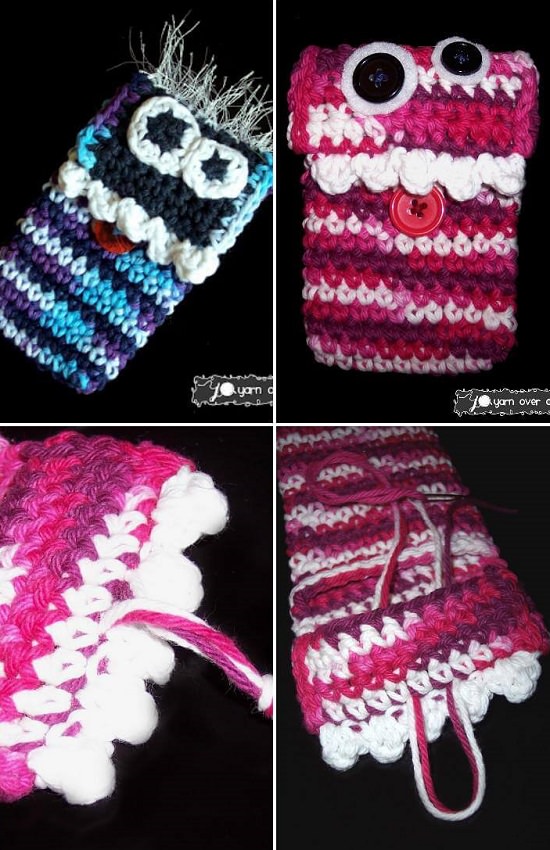 This monster face case has a self-striping pattern. Perfect for any phone.
8. Midnight Rainbow Crochet Phone Cover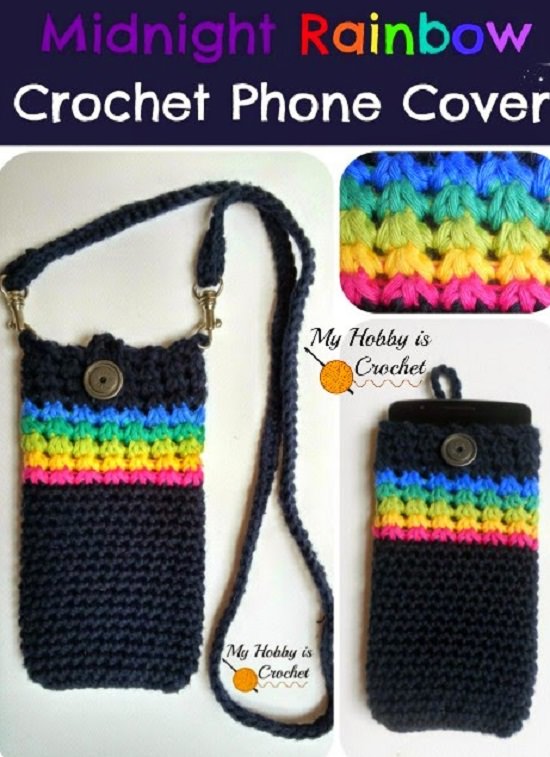 If you are a black lover, then you can't miss this pattern. This case draped with rainbow hues is crocheted using twisted single crochet, sc3tog, slip, and single crochet stitches.
9. Easter Bunny iPhone Case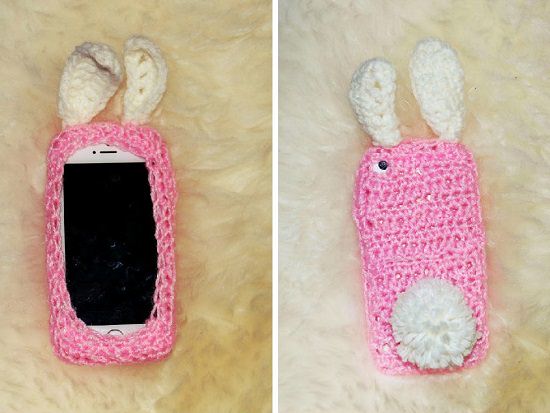 This bunny mobile case crocheted with a pink tone looks exceptionally stunning. Grab its full tutorial here.
10. Criss Cross Phone with Belt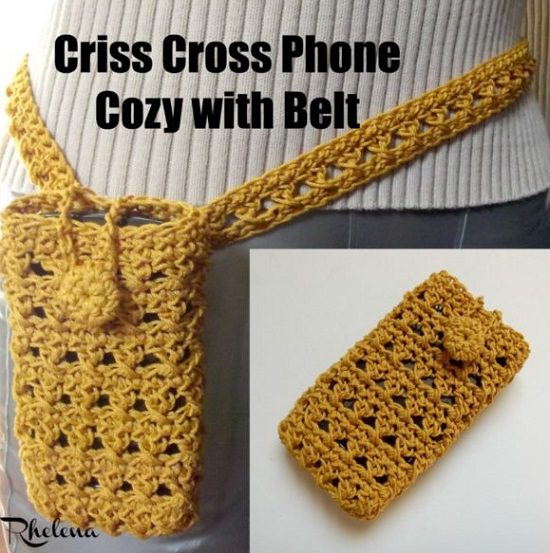 If you are well aware of single and double crochet stitches, this pattern is easy for you.
11. Owl Pattern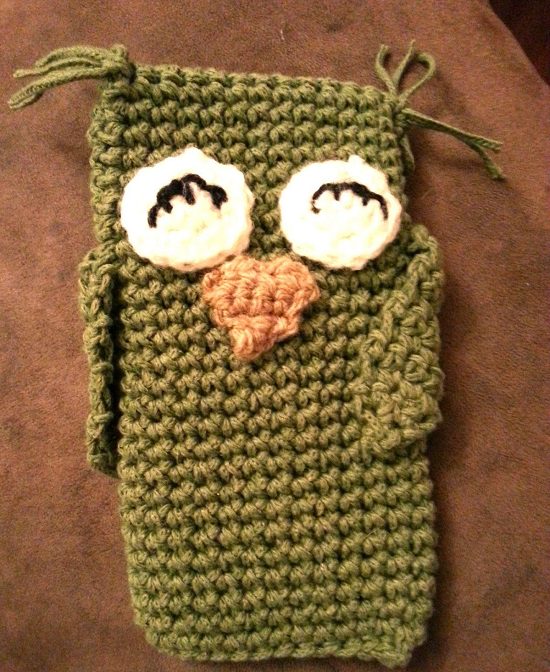 Turn simple yarn into this handy and funky owl case cover. 
12. DIY Mobile Case Design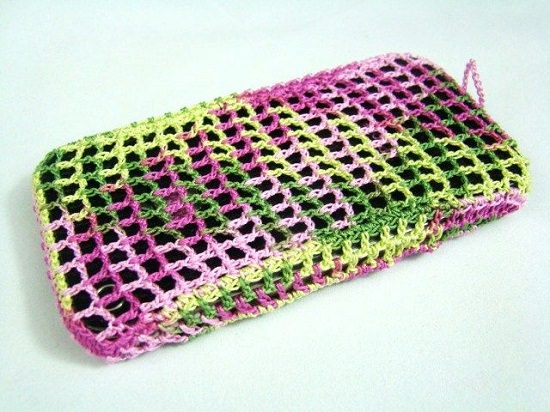 Experiment with a multitude of colors. Follow this tutorial for crocheting this color-drapey cover.
13. iPhone Purse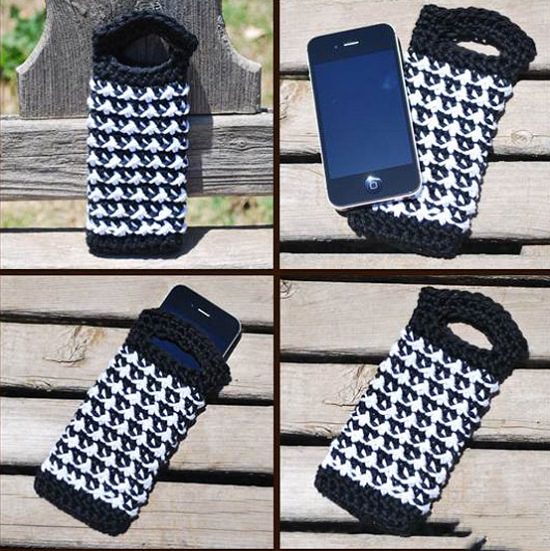 The eye-catchy blend of colors makes this iPod purse stand out from the rest.
14. Crochet iPhone Pouch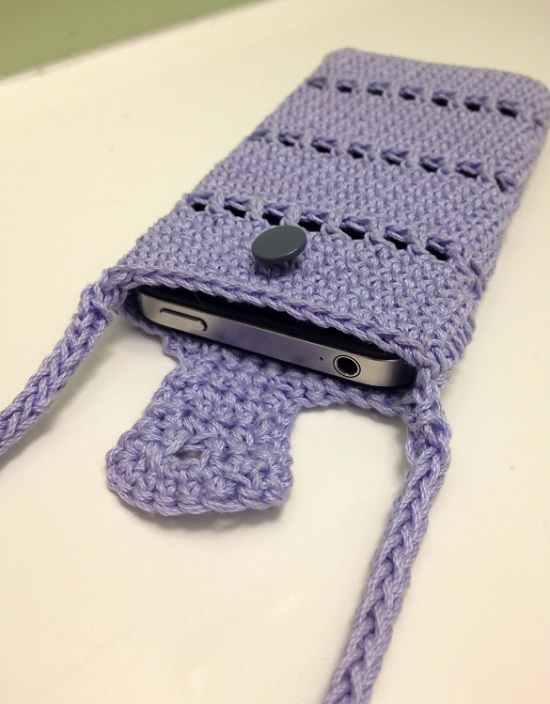 This iPhone pouch, featuring a neck strap is a perfect companion for busy women.
15. Mini Phone Pouch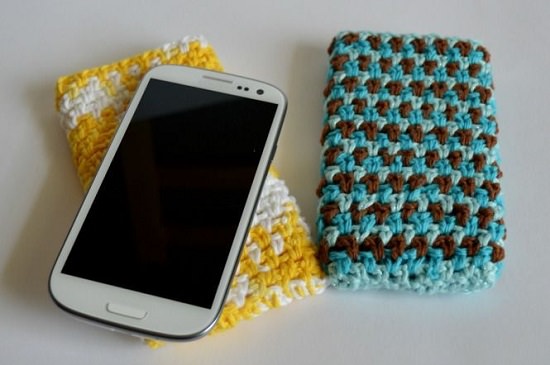 This super plushy cover is both cute and offers safety to your phone.
16. Garden Flower Crocheted Mobile Cover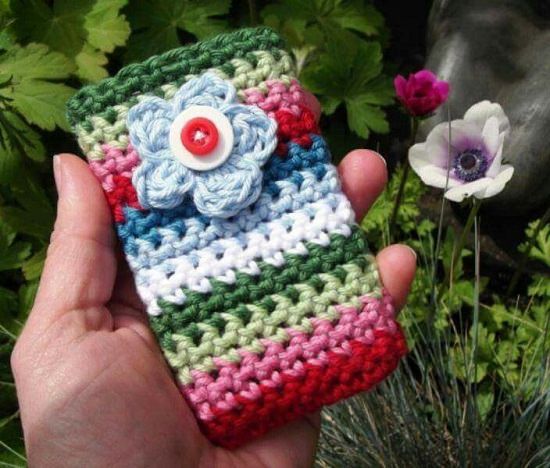 This floral cover is a bonus for those, who appreciate fine art.
17. Cell Cozy Cover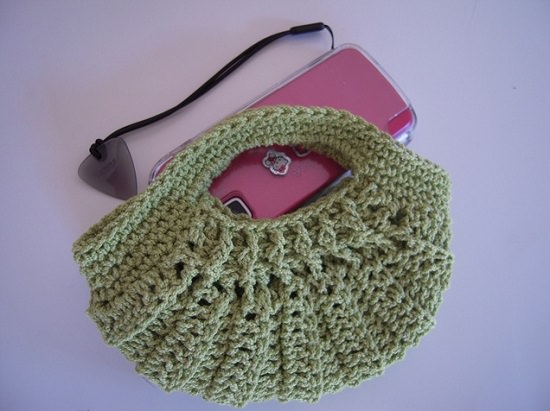 This cell cozy cover uses FPDC and BPDC stitches.
18. Pastry Phone Cover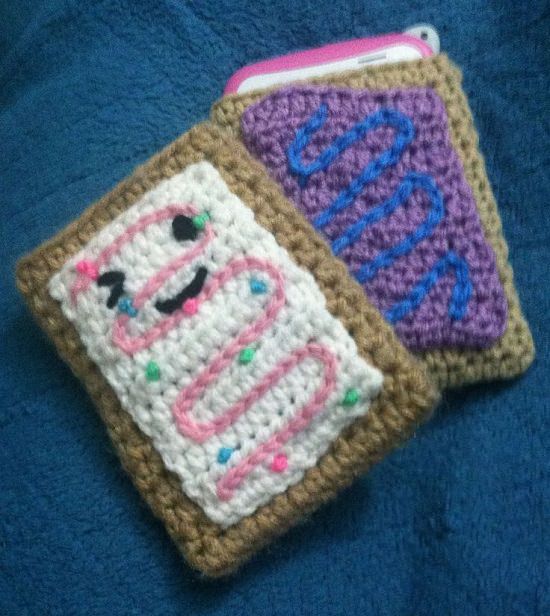 This pastry mini cell sleeves pattern is different yet stylish!
19. Ipad and Iphone Cover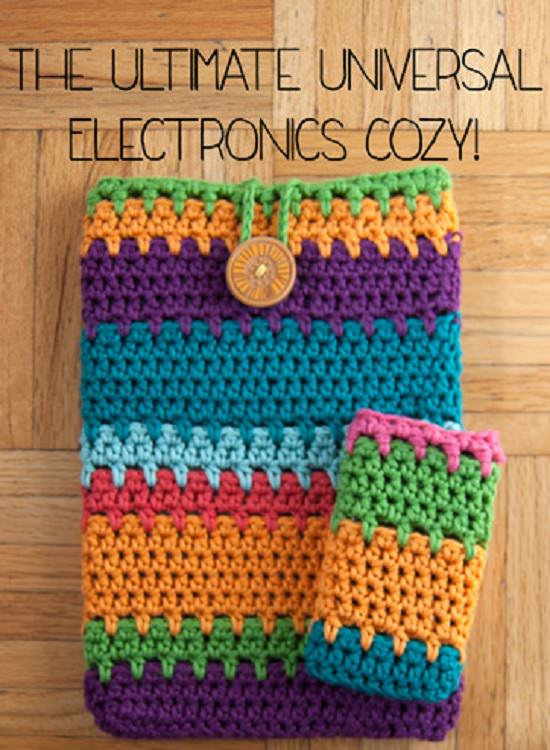 This eye-catchy cozy cover is great for pads and phones, both.
20. Pikachu Phone Cover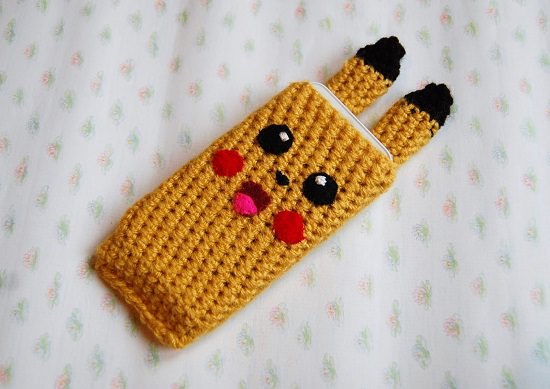 Fan of Pikachu? This cute cover craft is for you!
21. Sock Money Phone Case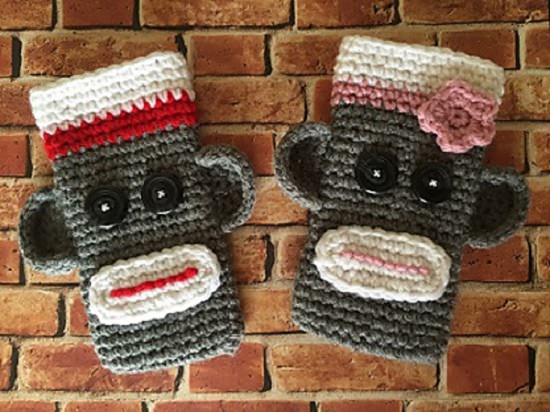 The body of this monkey phone case is worked in rounds and requires some sewing application as well. Details at Ravelry.
22. Angry Birds Cell Phone Case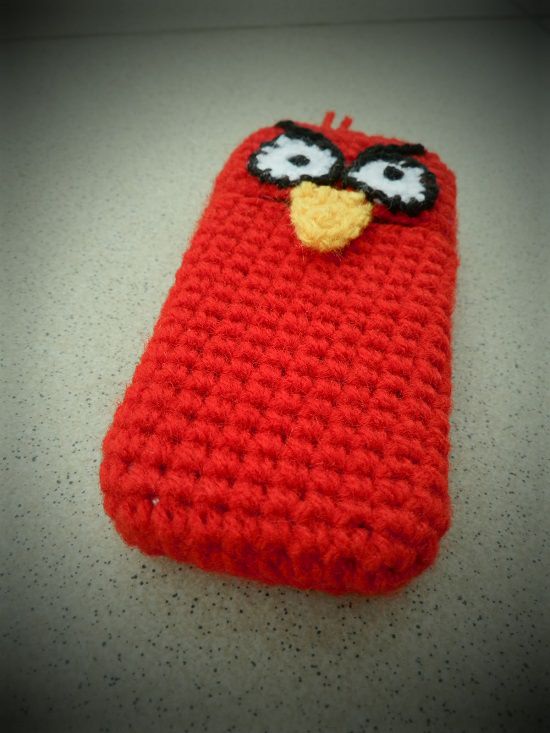 This angry cover cell phone case cover is for all its fans. Full details here.
23.Flower Phone Cover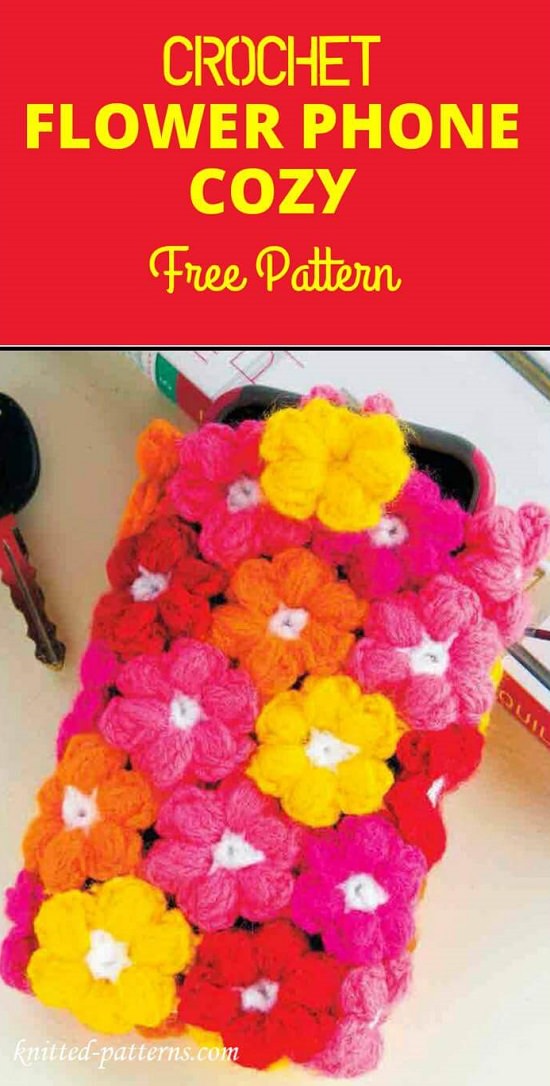 Your phone is definitely going to grab a lot of attention with this cover.
24. Multicolor iPhone Cover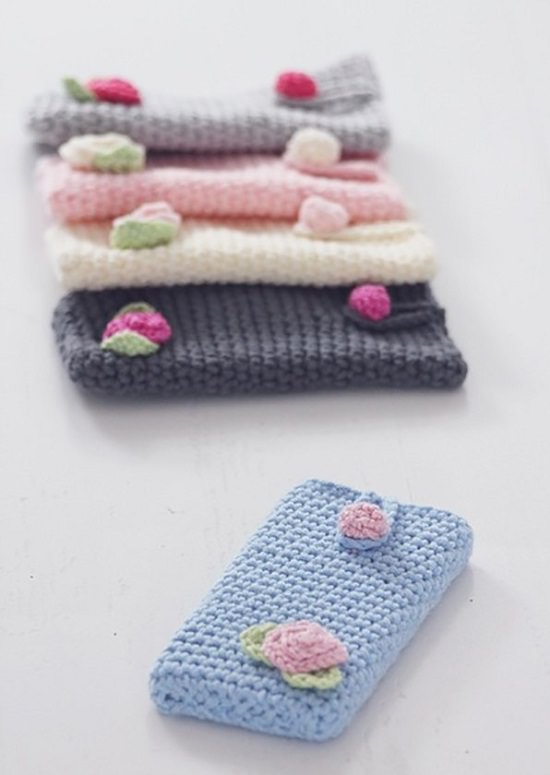 Single crochet, double crochet, half double crochet, and chain stitches are used on this cover.
25. Cellphone Cover with Pockets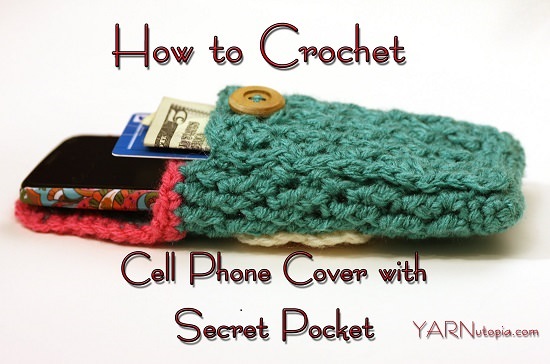 This cell phone cover has pockets to carry the card or currency. It is one of the best DIY crochet mobile case patterns.
26. Star Wars Yoda iPhone Cover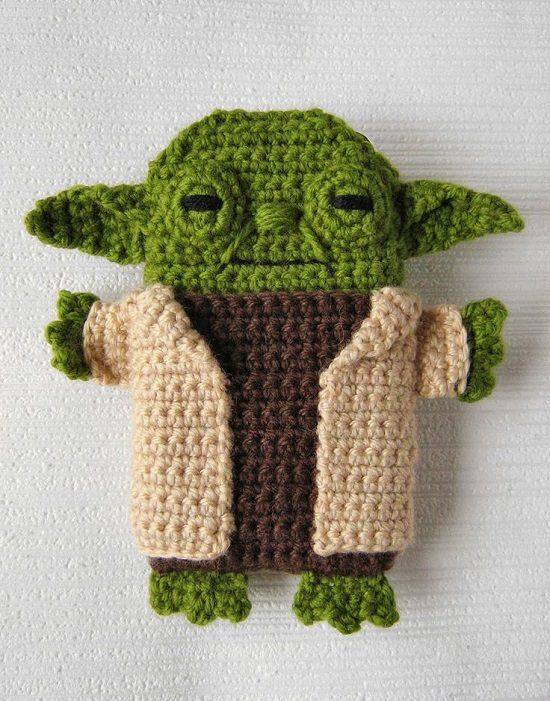 Grab this Yoda iPhone case tutorial on Ravelry.
27. Mobile case Cover Tutorial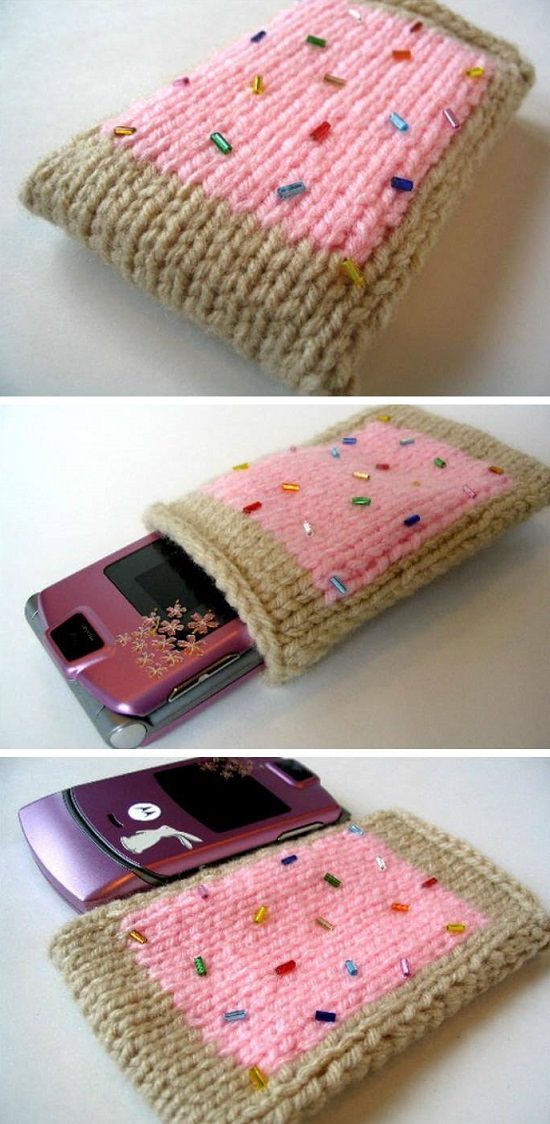 The pattern of this Tart case calls for a color works known as 'intarsia.'