Here are several DIY Crochet Drawstring Bag Patterns to add style and creativity to your organizational techniques.
Whether you're a seasoned crocheter or just starting, these DIY Crochet Drawstring Bag Patterns offer a perfect blend of functionality and style. Follow these step-by-step instructions to create a fabulous drawstring bag that's as practical as eye-catching.
Learn How to DIY Side Bag here
---
DIY Crochet Drawstring Bag Patterns
1. Texture Bucket Bag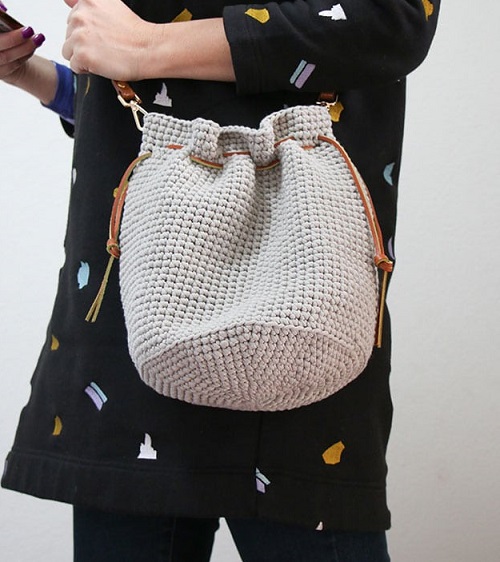 This bucket bag, which measures 10 inches tall by 8 inches in diameter, is a functional addition for fashion fans. For more details, follow here.
2. DIY Elegant Drawstring Bag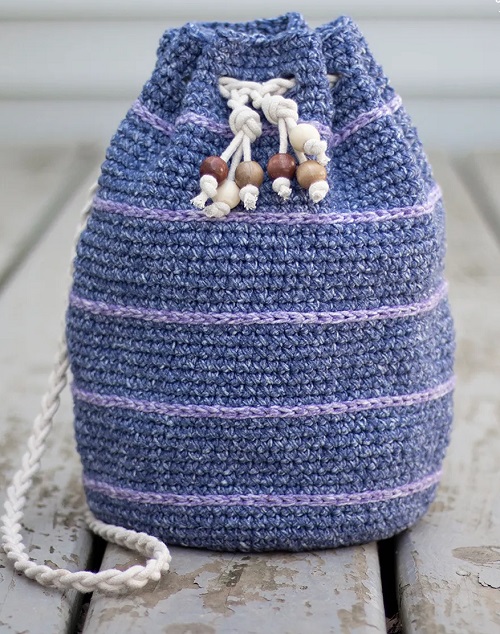 Secure your belongings in this beginner-friendly pattern with a 5.5mm hook and two strands of yarn, creating a chic accessory suitable for any outfit.
3. Crochet Drawstring Bag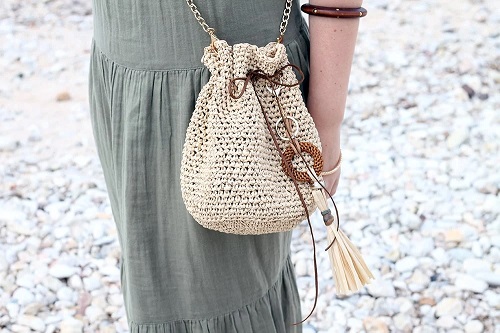 The essential crocheting technique here assures an approachable creation that goes well with any wardrobe, regardless of your experience level. The DIY is here.
4. DIY Sheep-Inspired Drawstring Bag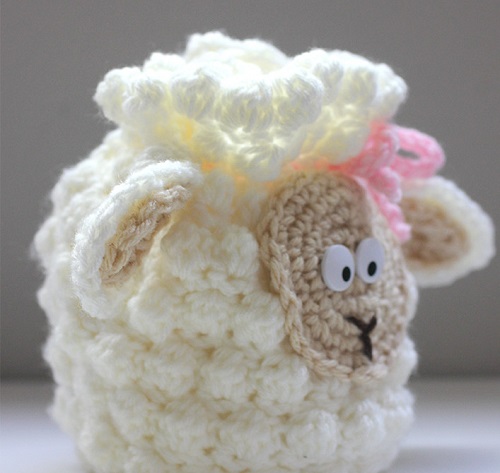 Make a charming drawstring bag with an endearing sheep face using the H hook and Bernat Super Value worsted weight yarn. For added appeal, add safety eyes. Details are here.
5. Summer-Ready Watermelon Bag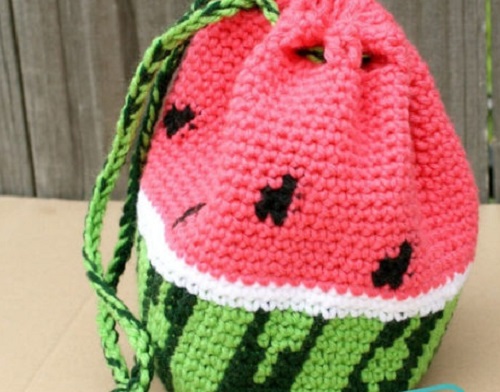 Dive into crocheting with this fruity drawstring bag. Its watermelon-inspired design and refreshing colors make it a perfect fit for summer fashion.
6. DIY Colorful Granny Square Bag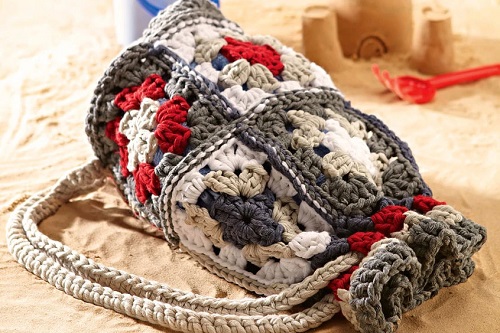 Show off your crochet skills with a charming granny square drawstring bag. Combine colorful floral squares to create this unique accessory.
7. Stylish Small Drawstring Bag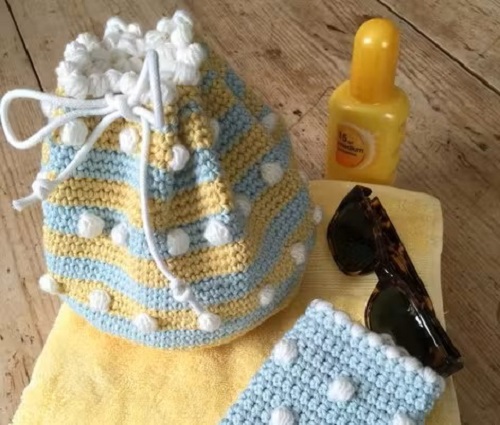 This tiny drawstring bag will add style to your clothes. It would help if you had a 3.5mm hook and an intermediate-level method to create this charming bag in 3 hours.
Check out DIY Crochet Bags for Beginners

here
8. DIY Drawstring Bag Free Pattern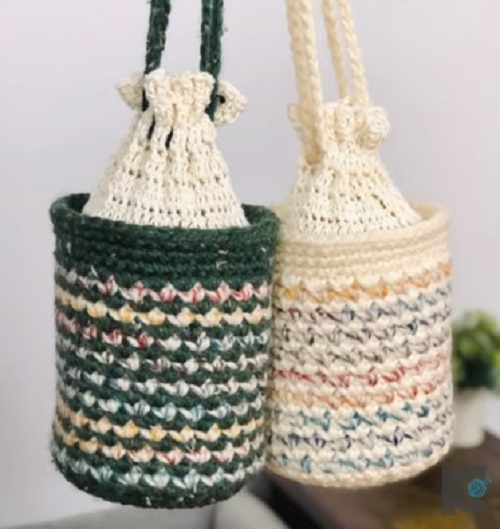 This design is perfect for a novice eager to learn and looking for something simple to add to their crochet creations. Practice this here.
9. Pom-Pom Drawstring Bag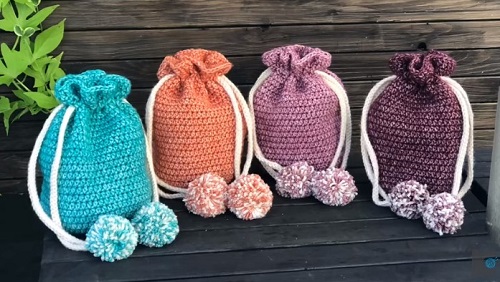 Create this adorable crochet pom bag, a simple pattern, and one of my favorite uses for leftover yarn. Here is the video tutorial.
10. DIY Crochet Drawstring Bag Pattern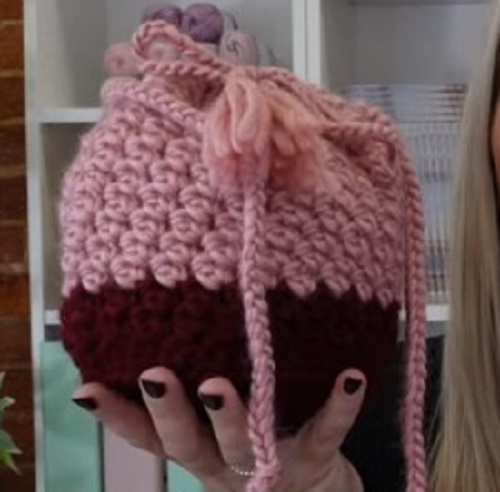 If you're looking to add a touch of creativity to your crafting repertoire, a crochet bag is an excellent project to consider. Watch here.
11. Cute Drawstring Crochet Bag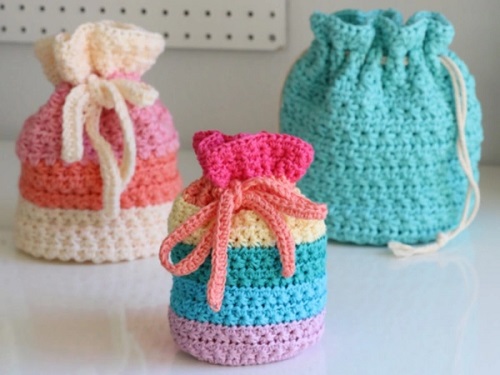 Create a stylish drawstring crochet bag using the enchanting star stitch, utilizing worsted weight yarn. Access the pattern here.
12. DIY Versatile Crochet Tote Bag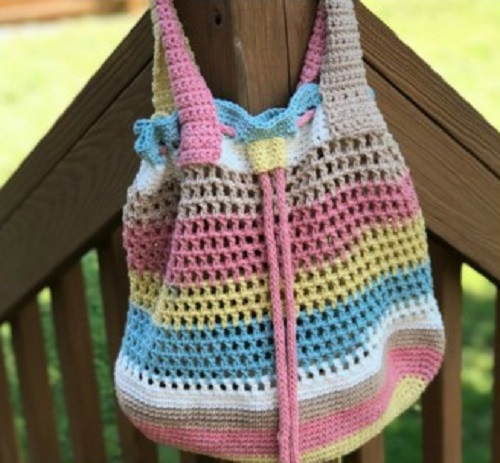 Crochet Caron Cotton Cakes yarn to create a 16-inch wide, 13-inch tall bag. Ideal for storing essentials, this beginner-friendly pattern offers both style and practicality.
13. Crochet Circular Drawstring Bag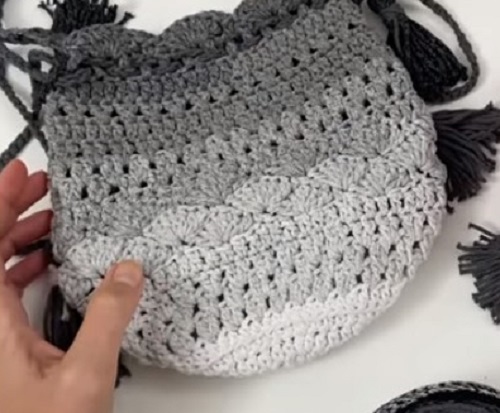 This bag features a circular base and a simple drawstring closure, making it functional and visually appealing. Take step-by-step instructions from here.
14. DIY Charming Striped Pouches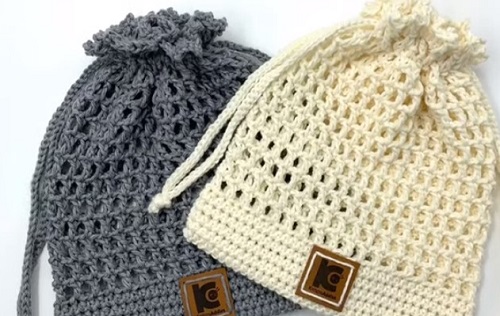 By transforming your logo concept into a masterwork of branding, unleash your creativity. With the aid of a video lesson, find the ideal source and do it yourself.
15. Slushee Cup Drawstring Bags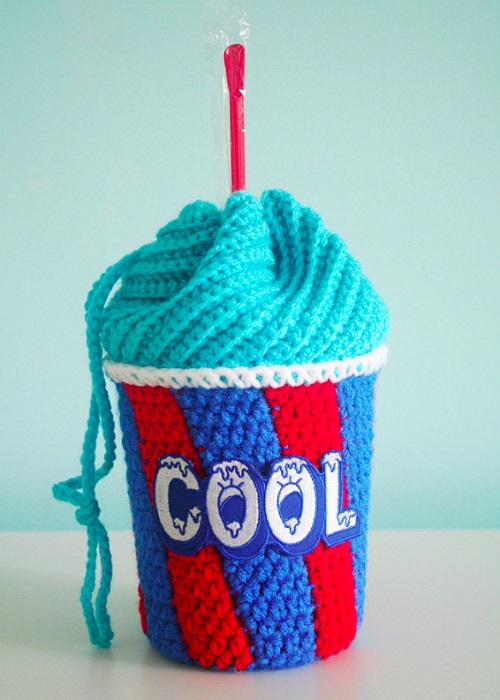 These fantastic patterns are crafted using loops & threads, impeccable yarn that captures the essence of colorful juice mugs. Follow here for the details.
DIY Crochet Backpack Patterns Ideas, Learn

here