Explore our trendy collection of DIY Crochet Backpack Patterns Ideas, perfect for beginners and experts alike!
Are you a crochet enthusiast looking to take your crafting skills to the next level? If so, why not try making your very own crochet backpack? Here is a collection of DIY Crochet Backpack Patterns Ideas for you, ranging from beginner-friendly designs to more intricate and unique styles.
Learn How to Crochet a Mini Bag

 here
---
DIY Crochet Backpack Patterns Ideas
1. DIY Grey and Black Backpack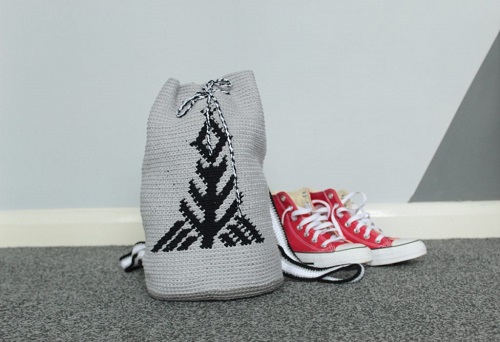 A stylish and functional DIY backpack designed in sleek grey and black tones. Get the tutorial here.
2. Gamer's Pixel Backpack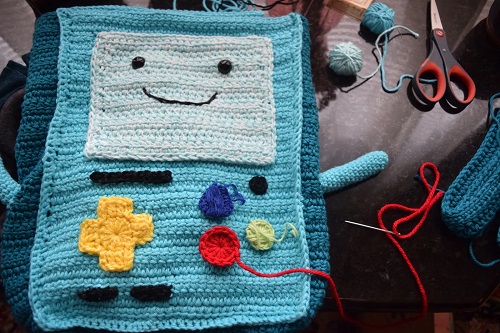 Step into gaming fashion with the Gamer's Pixel Pack, featuring a fun and dynamic video game design.
3. DIY Chic Herringbone Sack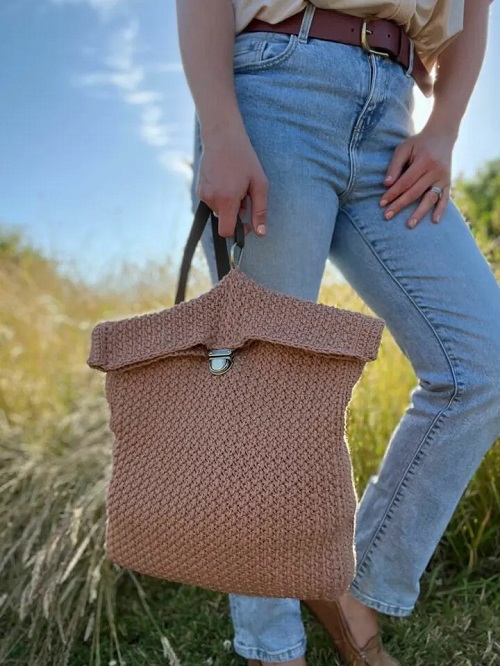 Effortlessly stylish and modern, this herringbone-textured crochet backpack is a versatile accessory for fashion-forward individuals.
4. Cute Koala Mini Backpack
Featuring a heart-shaped nose and pom-pom ears, this crochet pattern is versatile, offering both backpack and shoulder bag strap options.
5. DIY Linen & Lace Summer Backpack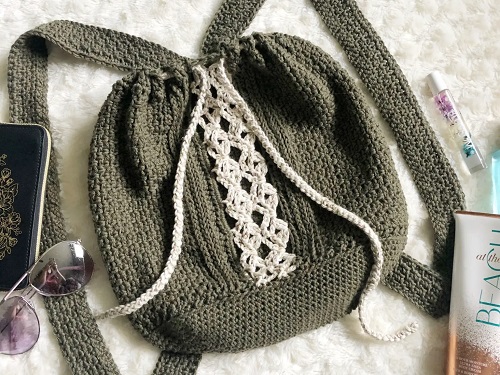 Tap into elegance with this unique crochet backpack featuring an oval-shaped base and delicate lace accents.
6. Chic Carryall Backpack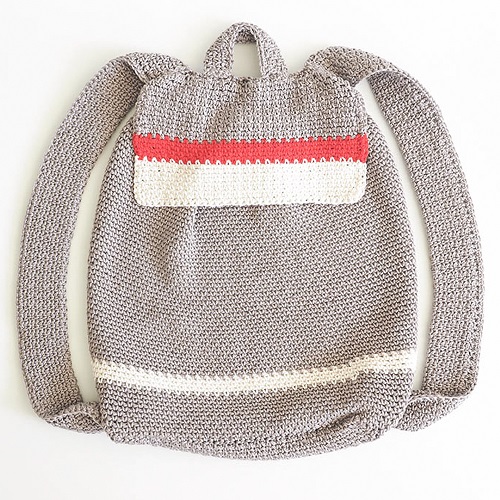 The timeless combination of gray, white, and red hues creates a vintage feel, while the soothing moss stitch gracefully blends the color transitions. Get the tutorial here.
7. DIY African Heritage Carryall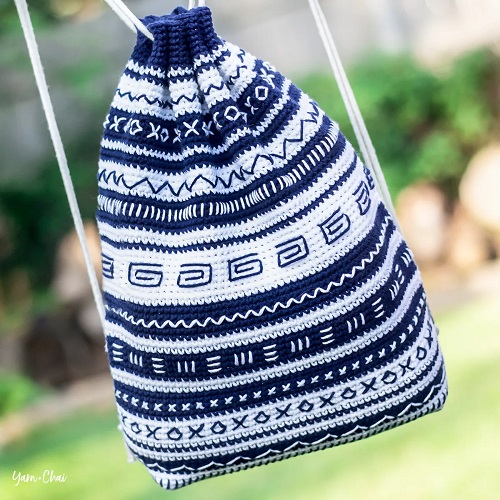 Honor African heritage with this eye-catching crochet backpack inspired by traditional mudcloth patterns, blending culture and fashion seamlessly.
8. Timeless Basketball Crochet Backpack Pattern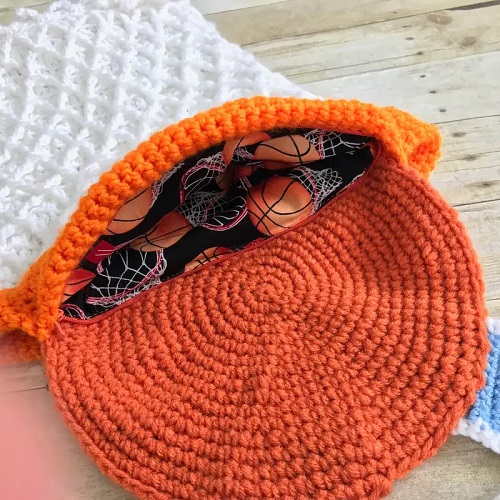 A classic, textured crochet backpack blends simplicity and beauty, perfect for basketball lovers. Read here for details.
9. DIY Crochet Backpack for Kids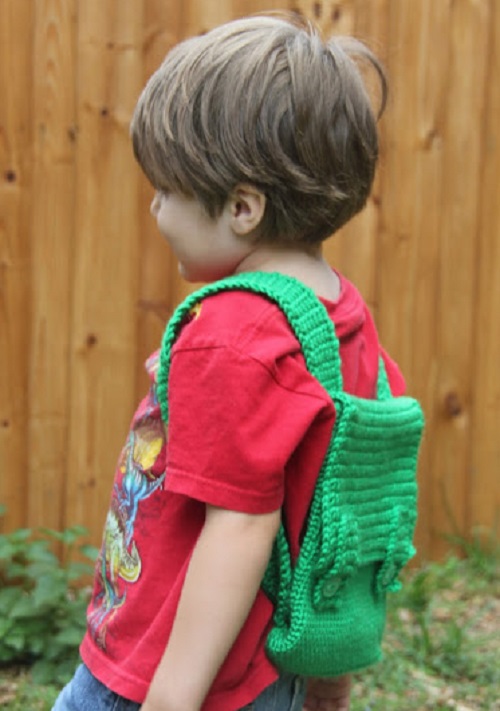 Capture the essence of the classic square backpack style. Practical for carrying books, this pattern utilizes single crochet stitches.
10. Boho Wanderlust Bag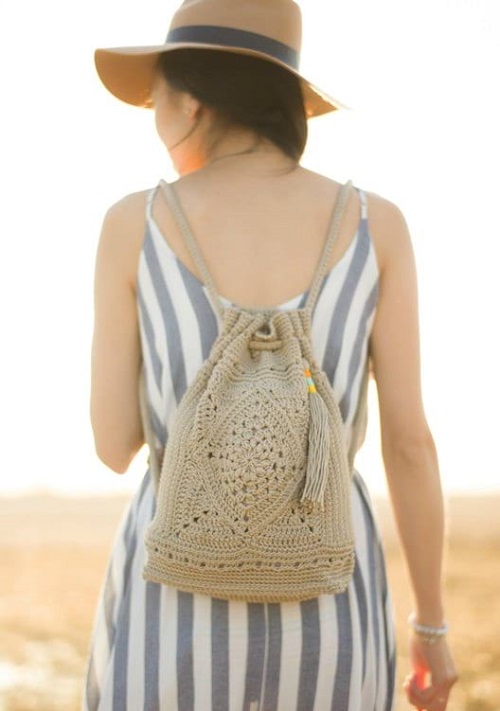 Set out on adventures with this boho-inspired crochet backpack, combining modern granny squares with a free-spirited design.
11. DIY Prehistoric Dino Backpack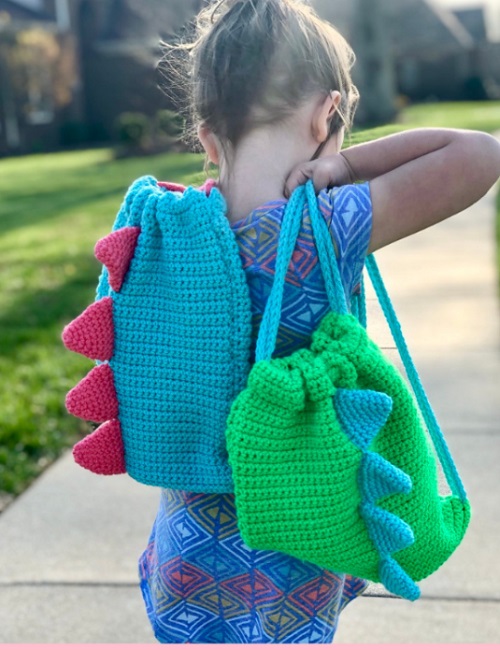 It's bright colors and 3D spike accents bring to life the dinosaur bag of dreams! The sturdy crochet cord strap adds a delightful touch.
12. Minimal Drawstring Crochet Pattern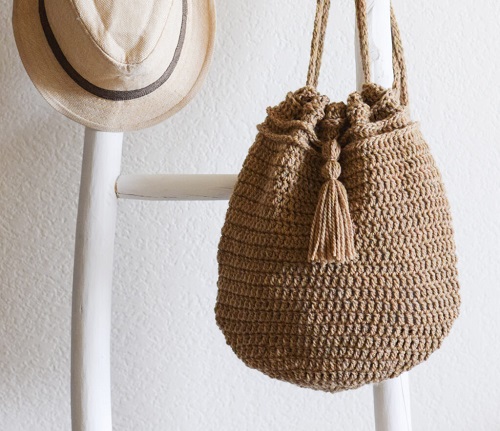 Embrace simplicity with this minimal drawstring crochet backpack, offering effortless style and functionality.
13. DIY Festive Cheer Drawstring Backpack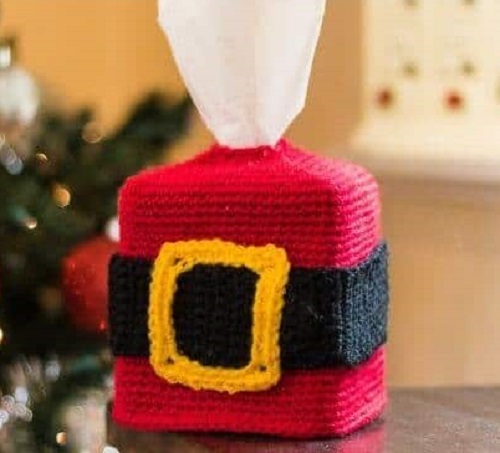 Festive & Practical, perfect all year round! Visit here to crochet your own customized bag with ample storage.
14. Dreamy Gradient Tote Backpack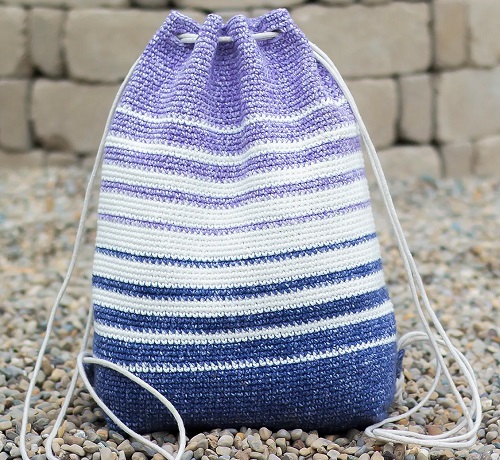 A mesmerizing bag featuring fading stripes, perfect for adding a touch of elegance to your style while carrying your essentials in chic fashion.
15. DIY Chic Petite Stripe Backpack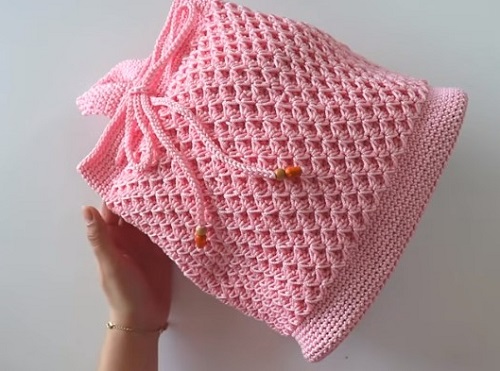 Embrace practicality in a cute mini-size! Perfect for light carry without compromising on style. Watch here.
16. Eco-Friendly Tee Bag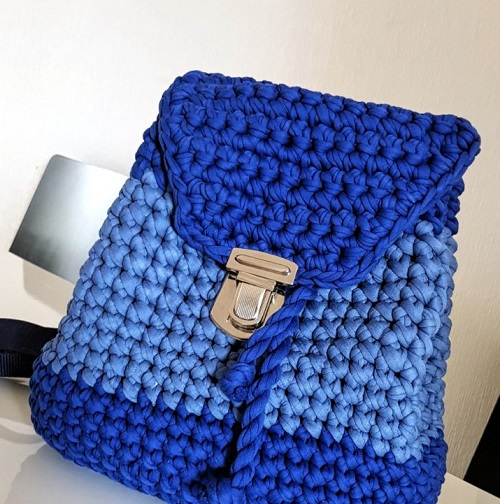 Make a sustainable statement with this crochet backpack using eco-friendly T-shirt yarn, the ideal choice for environmentally-conscious individuals. Here is the tutorial.
17. DIY Hoops Hauler Mini Backpack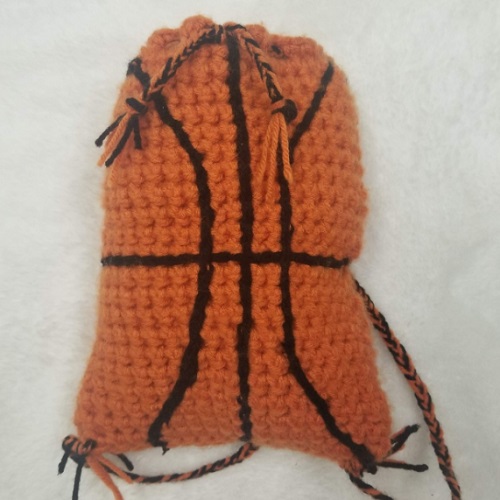 A slammin' gift for basketball enthusiasts, this small backpack is perfect for carrying essentials with sporty style.
18. DIY Colorful Backpack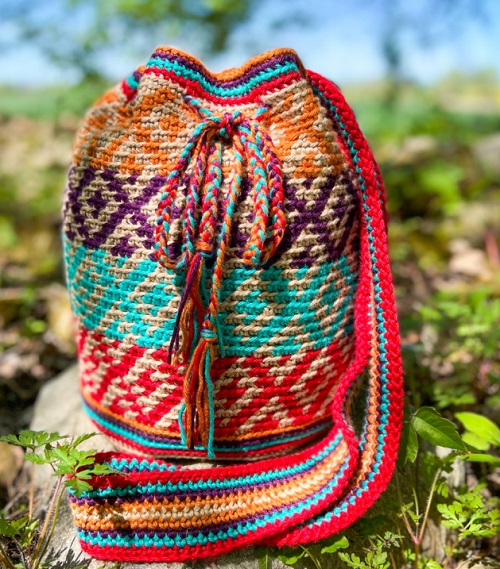 Unleash your creativity with this colorful tapestry crochet backpack, combining practicality with intricate designs for a captivating accessory.
19. Free Chevron Crochet Pattern Backpack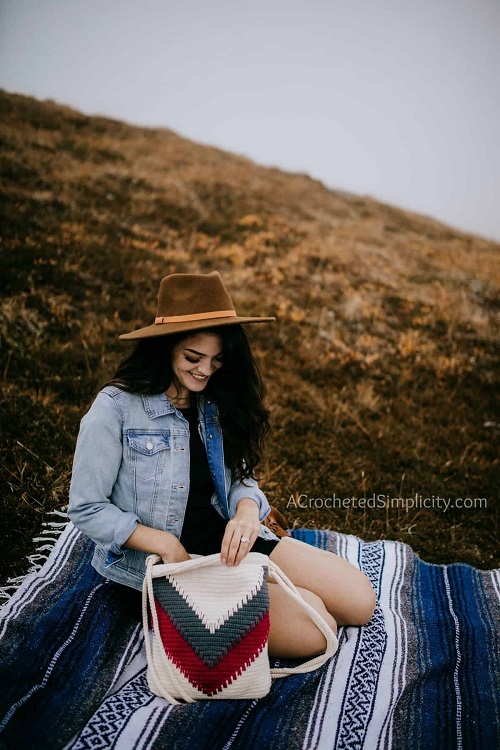 Get ready for your next adventure with this spacious and practical backpack featuring a free crochet pattern to bring your creative vision to life.
20. Crochet School Backpack Pattern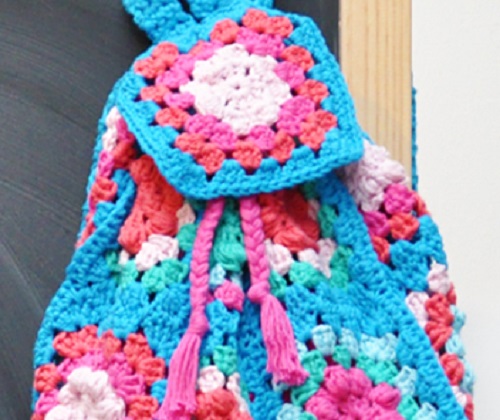 Back to School! Express your unique personality with this versatile crochet backpack pattern, ideal for carrying all your essentials in a chic and handmade way.
21. DIY Fashionable Grey Backpack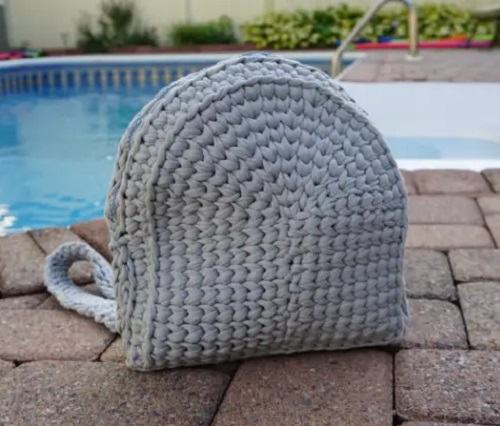 Design a functional and fashionable backpack using this free crochet pattern, allowing you to customize it as per your choice.
22. Teal and White Crochet Drawstring Backpack Pattern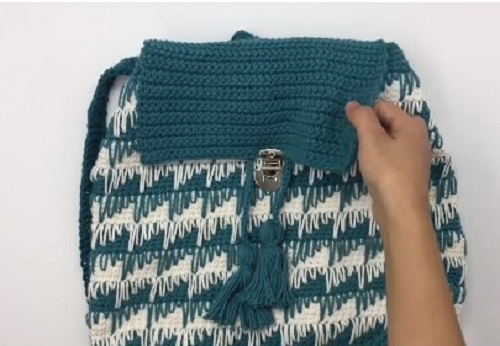 This drawstring crochet backpack pattern keeps things simple and convenient, perfect for quick trips and daily adventures.
23. DIY Traveler's Crochet Carryall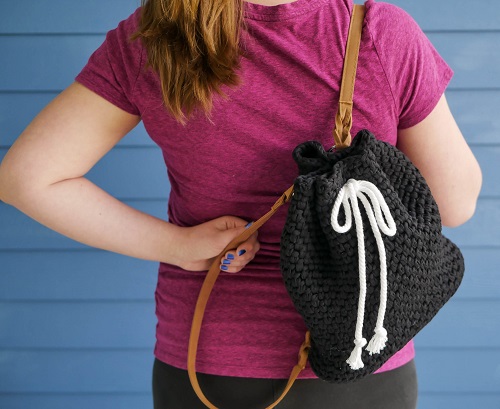 Explore freely with the Traveler's Crochet Carryall, a versatile and stylish backpack designed for wanderers seeking practicality and charm.
24. Twist-n-Cinch Crochet Backpack Pattern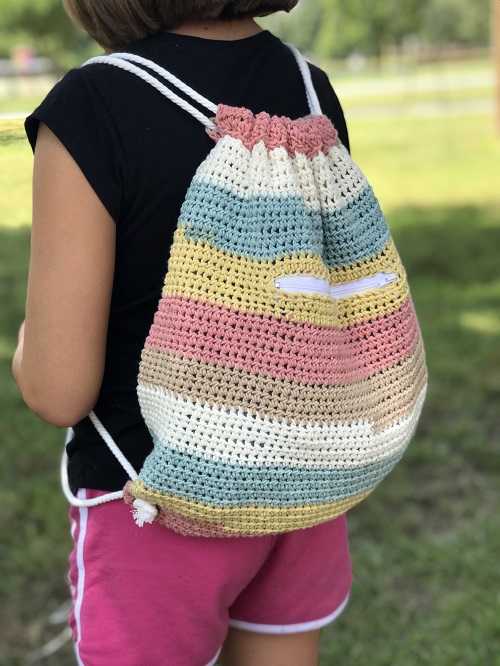 An enjoyable challenge for all skill levels. Create a versatile cinch sack, perfect for getaways, sports, toys, crafts, or stylish yarn carry!
25. DIY Small Backpack Free Pattern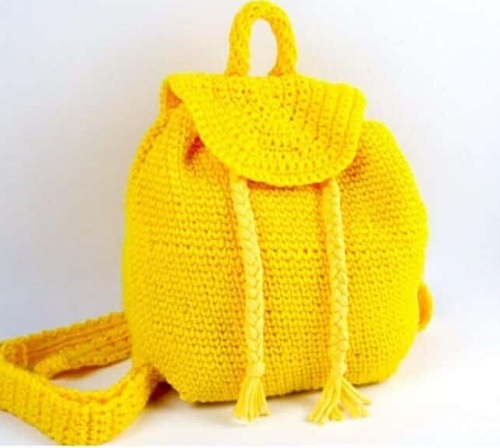 Make a compact and practical backpack with this free crochet pattern, tailored to suit your on-the-go lifestyle.
26. Delightful Mini Backpack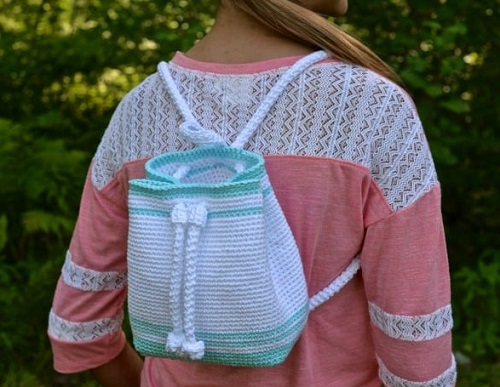 Enjoy a straightforward pattern without complex maneuvers, clear assembly instructions, and helpful tips for achieving a perfect crochet project.
27. DIY Crochet Easy Backpack Project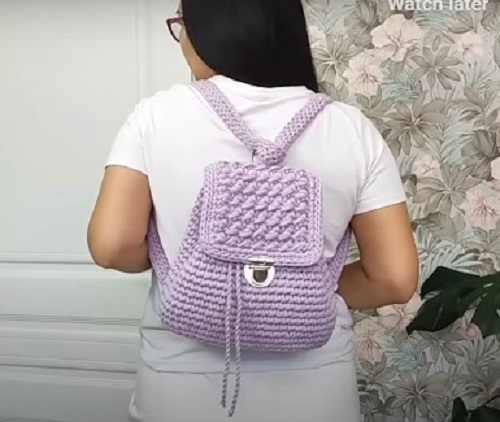 Crochet an easy-peasy Backpack with this easy-to-follow crochet guide that provides a simple yet stylish backpack to carry your essentials confidently.
28. Crochet Unicorn Backpack Pattern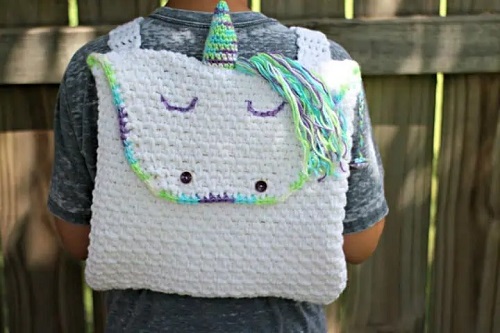 Enchant your little one with a magical unicorn-themed crochet backpack pattern, a delightful addition to their collection.
29. Vibrant Backpack Crochet Pattern for Teens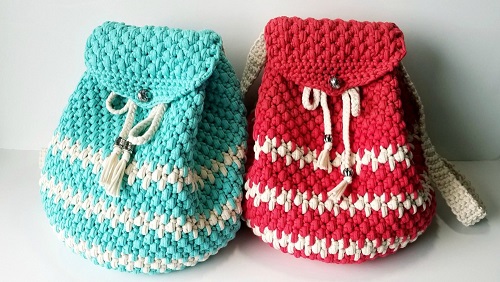 Add a touch of elegance to your daily adventures with this vibrant crochet backpack pattern, blending sophistication and functionality.
30. DIY Whimsical Lamb Drawstring Backpack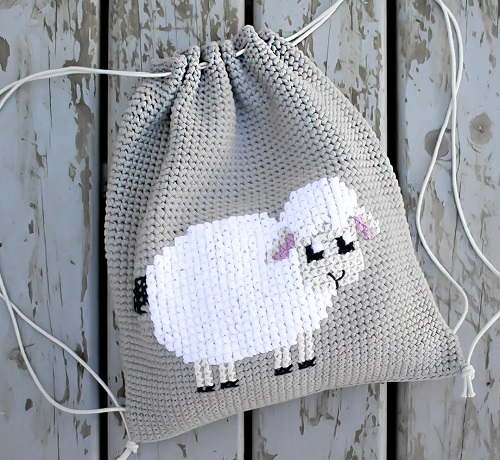 Delight in the charm of the lambkin motif Backpack, where a sweet lamb design adorns the bag, adds elegance to your style.
Learn How to DIY Crochet Bags

 

here