Explore the world of crocheting, and bring a touch of handmade beauty to your home with these charming Egg Crochet patterns.
Egg crochet patterns, in essence, offer a delightful and creative avenue to infuse charm into your home decor or fashion unique gifts for special occasions. Furthermore, crocheting eggs empowers you to explore a myriad of designs, colors, and embellishments. Thereby ensuring that each creation is as unique as your imagination permits.
Look for DIY crochet easter basket ideas here
---
Egg Crochet Patterns
1. DIY Tiny Ornament Pattern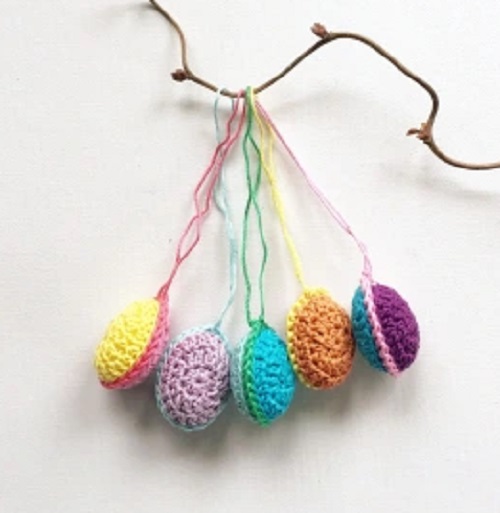 Creating your very own charming DIY Tiny Crochet Egg Ornament with this delightful pattern. Furthermore this engaging project not only allows you to enhance your crochet skills but also offers a perfect opportunity to craft a miniature masterpiece.
2. Afghan Pattern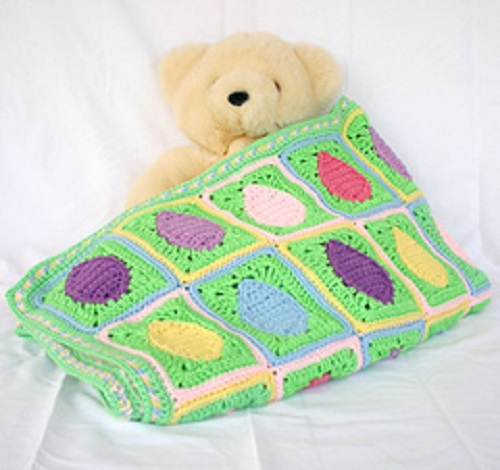 Craft your own cozy masterpiece with our DIY Egg Afghan Pattern, where you can seamlessly blend classic crochet techniques with a whimsical egg motif, moreover resulting in a blanket that's not only unique but also visually appealing.
3. Ribbons Pattern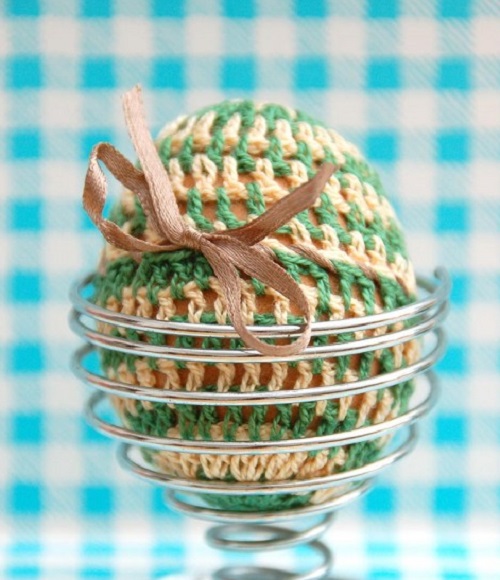 Introducing the Ribbons Egg  Pattern, which skillfully combines textured stitches and intricate, ribbon-like motifs, infusing elegance and sophistication into your crochet projects. Additionally this charming design offers a unique look, making it a delightful addition to your crafting repertoire.
4. DIY Colorful Egg Pattern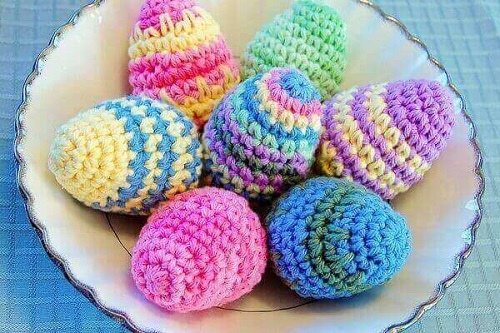 Elevate your ordinary eggs to a whole new level by embarking on our engaging DIY Colorful Egg Crochet project. Moreover with this creative endeavor, you can effortlessly transform plain eggs into vibrant and eye-catching decorations that add a touch of whimsy and charm to your home.
5. Monster Egg Pattern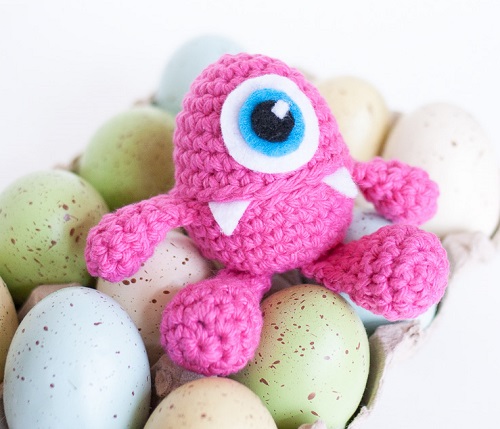 Create your very own Monster Egg using this enchanting pattern, which seamlessly merges traditional crochet techniques with a dash of fantasy. This imaginative design culminates in the creation of an egg-shaped amigurumi creature, additionally offering you a delightful and unique crafting experience.
6. Thread Pattern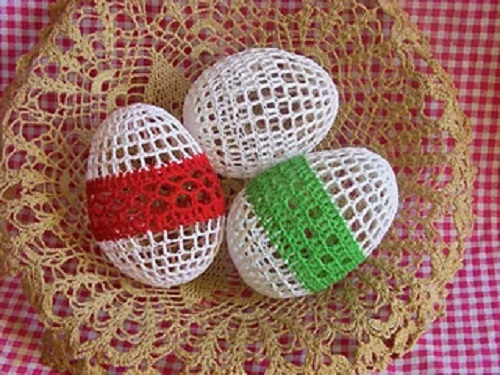 Crafting a Thread Pattern Egg Crochet is a delightful endeavor that seamlessly combines intricate artistry with the soothing rhythm of crocheting. Using fine thread and a crochet hook, you can create delicate and lacy eggs that exude elegance while also allowing for a seamless transition
7. Egg Potholder Pattern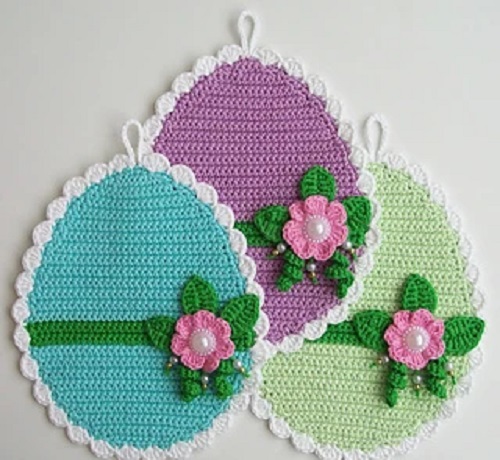 The Crochet Egg Potholder Pattern is not just a fun and functional project; it also provides you with the opportunity to blend your crochet skills with practical kitchen utility. Additionally, this comprehensive pattern will guide you step-by-step
8. Egg Shaped Filet Pattern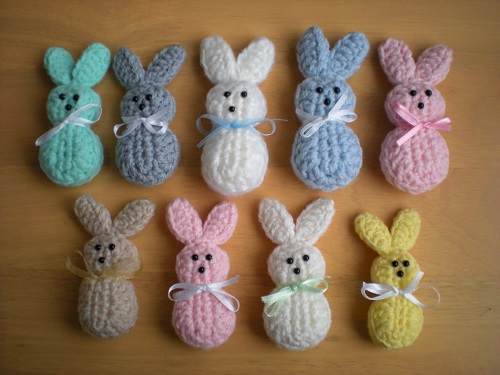 Elevate your decor with our Egg Shaped Filet Crochet Pattern, which not only adds a touch of elegance but also provides a captivating crochet project for craft enthusiasts. This engaging pattern offers a splendid opportunity to hone your skills and unleash your creativity
9. Egg Crocheted Blanket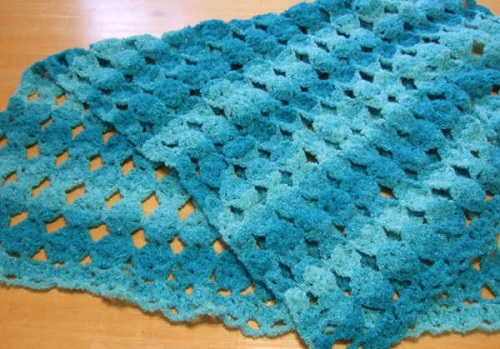 The Egg Crocheted Blanket, skillfully handcrafted with intricate crochet stitches, is a warm and cozy masterpiece. Moreover, this inviting blanket boasts a timeless design featuring rows of textured, egg-shaped motifs.
10. Refillable Egg Pattern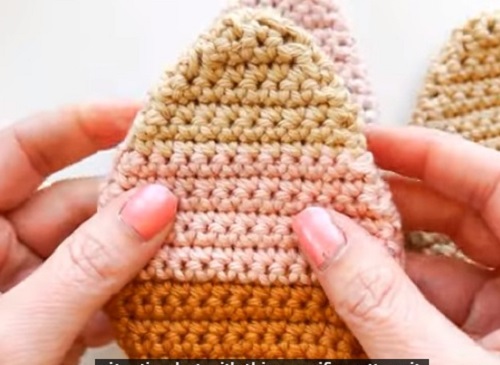 "Embark on a creative journey and fashion your very own Refillable Crochet Egg using this captivating pattern, which ingeniously allows you to crochet an enchanting egg, opening up to reveal a concealed compartment for delightful surprises."
11. Easter Egg Pattern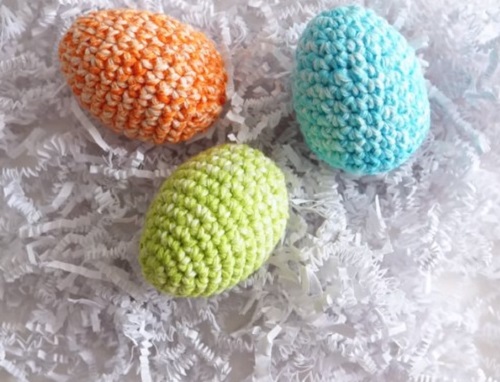 Crafting an Easter Egg crochet pattern offers a delightful way to infuse your holiday celebrations with a handmade touch. Moreover, these charming crocheted eggs, with their intricate designs and vibrant colors, add a unique and personalized flair to your Easter decorations.
12. Egg Cover Pattern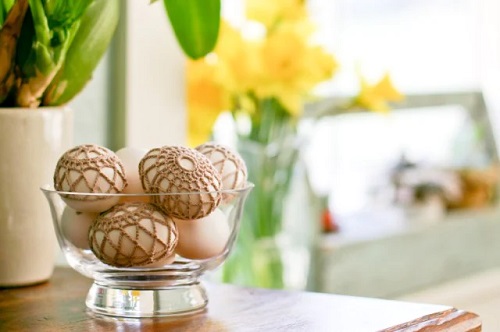 Enhance your Easter or special occasion decorations with our delightful egg cover crochet patterns, meticulously crafted to infuse a touch of handmade elegance. These charming covers artfully envelop your eggs, creating a stunning display with intricate crochet designs that will captivate your guests."
13. Egg Hangers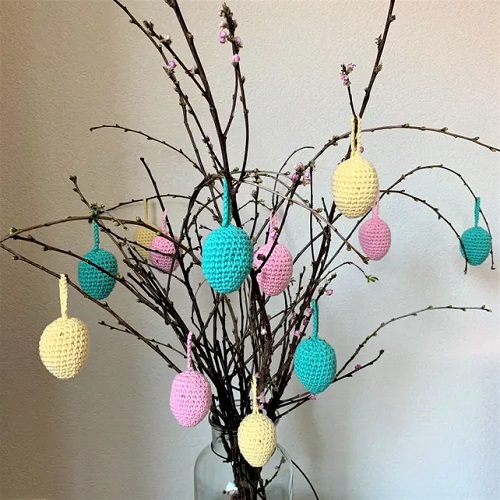 Crochet egg hangers , known for their whimsical and versatile nature, introduce a delightful handmade charm into your décor. These dainty hangers are not only adorned with beautifully crocheted egg-shaped ornaments but also offer a unique opportunity for adding a touch of personalization to your home.
14. Pastel Egg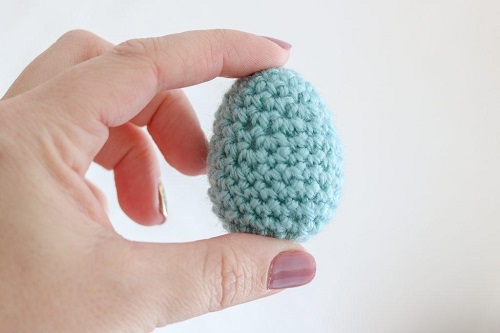 Craft delicate, enchanting pastel egg crochet decorations, infusing them with a timeless charm. These exquisitely crafted crocheted eggs, adorned with intricate patterns, are the ideal complement to your spring and Easter decor, adding a touch of whimsy and elegance.
15. Chocolate Inspired Egg Pattern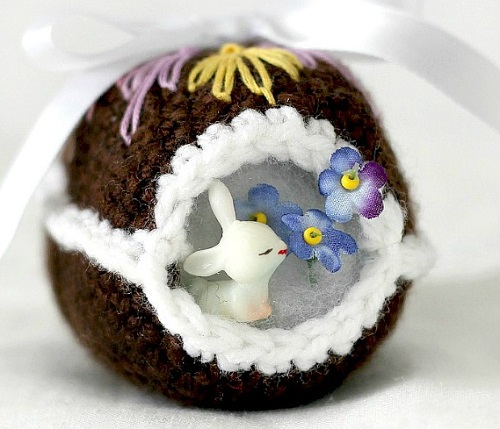 Indulge your creative cravings and create delectable, chocolate-inspired crochet eggs that look good enough to eat with this pattern, allowing you to craft sweet, decorative delights.
16. Unicorn Pattern Egg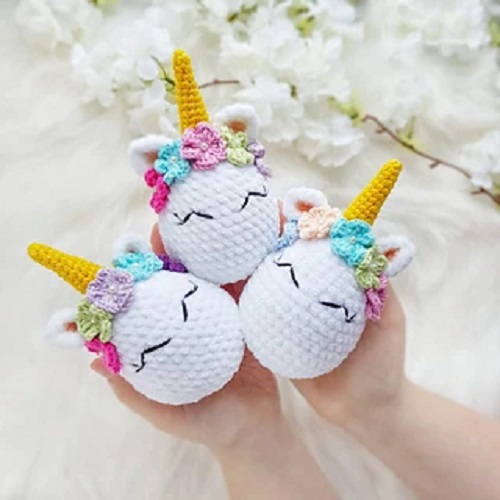 Crafting a unicorn pattern egg crochet is an enchanting and whimsical project that seamlessly allows you to infuse a touch of magic into your crochet creations. This delightful pattern ingeniously combines the intricate art of crochet with the imaginative world of unicorns.
Explore DIY crochet hat with ear flaps.

Here
17. Flower Egg Pattern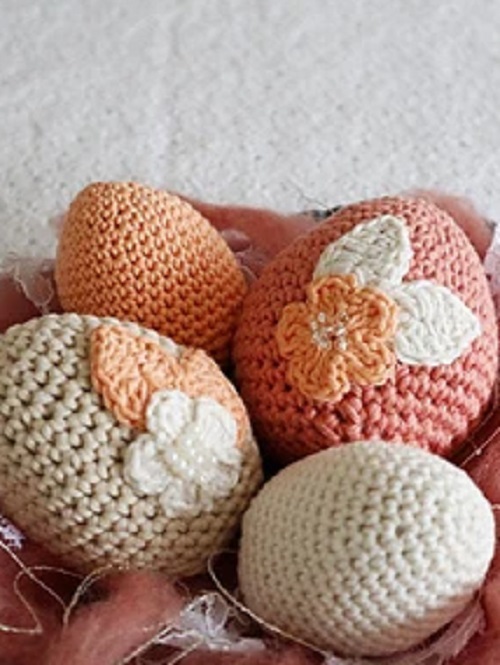 Designing a flower pattern egg crochet is a delightful endeavor that brings a touch of springtime elegance into your home decor. This crochet pattern seamlessly incorporates a harmonious blend of fundamental stitches, allowing you to create a charming and intricate piece.
18. Different Size Egg Pattern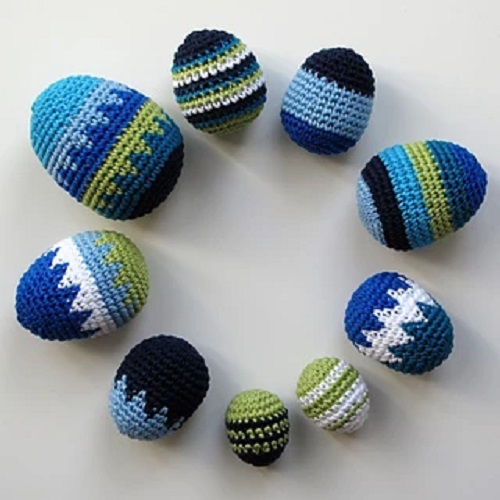 Incorporating crochet into your decorative projects in different sizes introduces a dynamic element. Whether you're aiming to fashion a set of exquisitely detailed eggs or crafting a variety of sizes for a diverse display, crochet offers endless possibilities.
19. Spiral Pattern Egg Pattern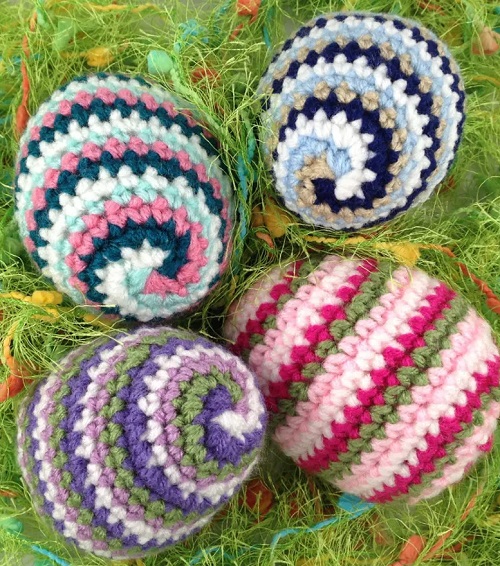 Embarking on the creation of a spiral pattern egg crochet is not only an engaging endeavor but also a visually captivating project that can significantly enhance your crochet skills. To commence, initiate with a foundation chain, and systematically augment stitches to achieve the desired spiral effect.
20. Floral Patch Egg Pattern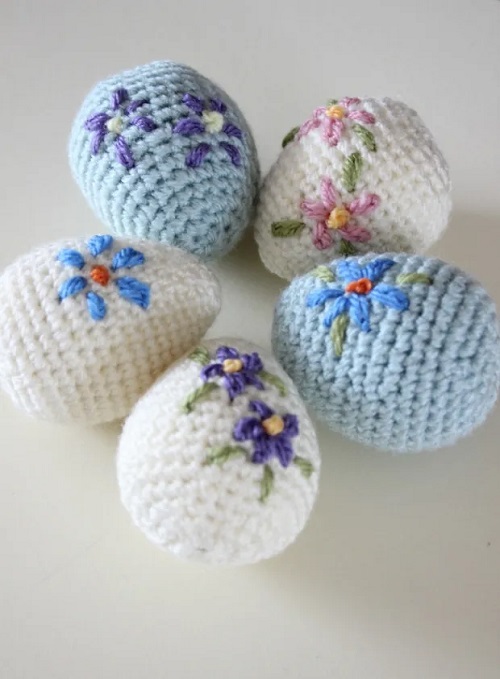 The Floral Patch Egg Crochet Pattern seamlessly blends the elegance of crocheting with the charm of springtime blooms. Furthermore this pattern adeptly integrates fundamental techniques, enabling you to effortlessly craft a textured egg.
21. Half n Half Egg Pattern
The Half n Half Egg Crochet Pattern is a delightful and versatile design that effortlessly infuses a touch of elegance into your crochet creations. Moreover this pattern seamlessly combines two contrasting colors or textures, allowing for endless creative possibilities.
22. Egg Coasters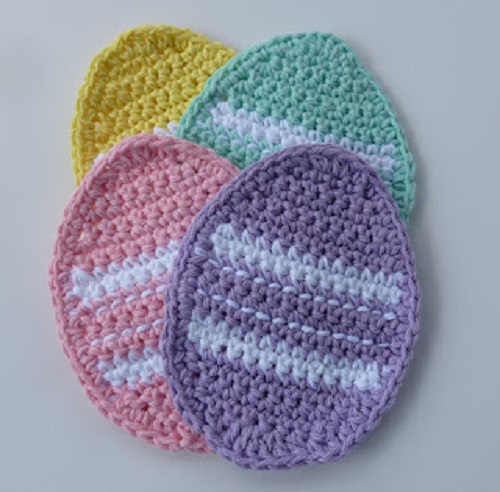 Egg coasters, incorporating meticulous crochet stitches, make for a delightful addition to your home decor, offering both functionality and charm. Furthermore they serve as a sturdy and protective base for your beverages, ensuring your surfaces remain unharmed.
23. Filet Egg Cover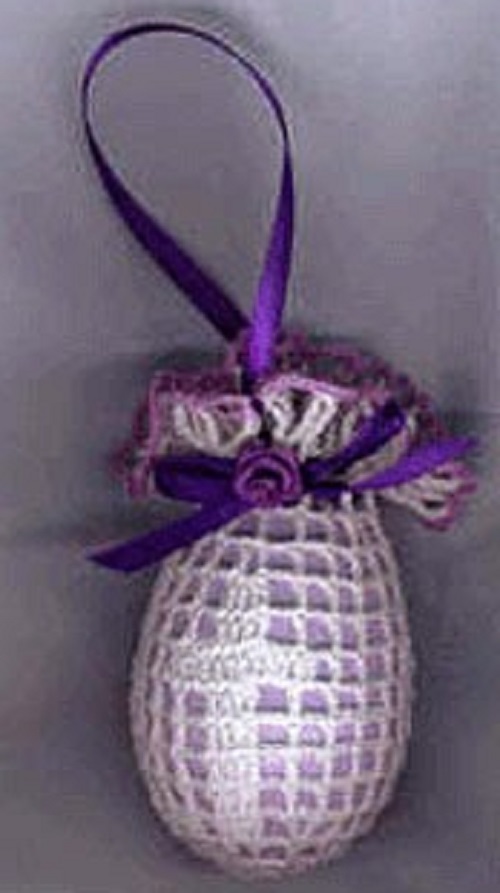 The Filet Crochet Egg Cover, with its delicate and versatile design, serves as an exquisite handcrafted accessory, perfect for elevating the elegance of your Easter decorations or any special occasions. Moreover this intricately crafted piece, skillfully made using fine crochet thread, imparts a refined and sophisticated touch to your decor.
24. Egg Warmers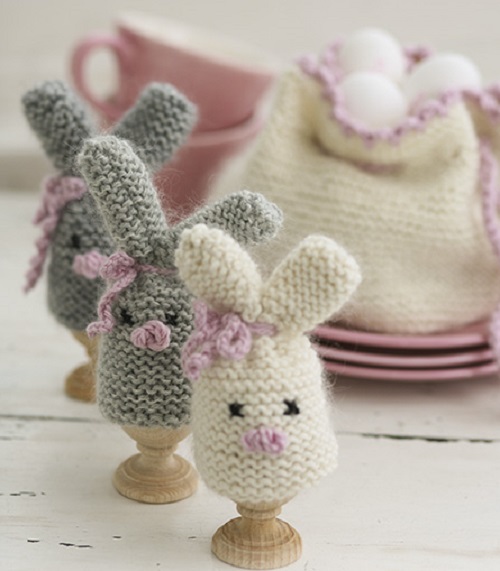 Crochet egg warmers, both charming and functional, grace your breakfast table with their snug, handcrafted covers, effectively ensuring your boiled eggs remain cozy and warm. Additionally, they seamlessly introduce a touch of rustic elegance to your dining experience.
25. Egg Circle Chain
The Crochet Egg Circle Chain, which is both versatile and beginner-friendly, furthermore it serves as the fundamental framework for crafting charming crocheted eggs.
26. Chicks Shaped Egg Cover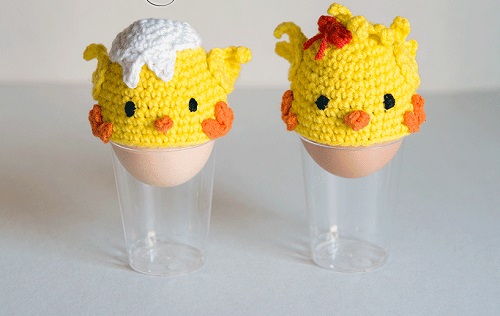 Embarking on the project of crafting chicks-shaped egg crochet covers is not only delightful but also a wonderful way to infuse a whimsical touch into your Easter or springtime table settings. Additionally these charming covers, meticulously handmade, envelop standard-sized eggs snugly, ensuring they nestle securely in their adorable crocheted homes.
27. Button and straps Egg Cover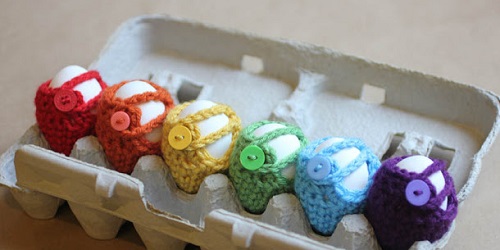 The Button and Straps Egg Cover, with its versatility and decorative flair, serves as a charming accessory for your crocheted eggs. Furthermore this delightful cover is adorned with intricate crochet stitches and delicate details, significantly enhancing its visual appeal.
28. Animal shaped Egg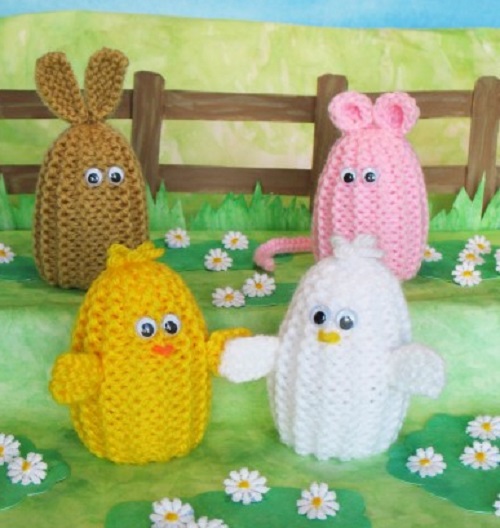 By introducing animal-shaped crochet eggs, you can elevate your crochet projects to a whole new level. Moreover this creative twist takes the traditional egg shape and seamlessly transforms it into delightful creatures, infusing your work with character and personality, making it whimsical and adorable.
29. Egg Hats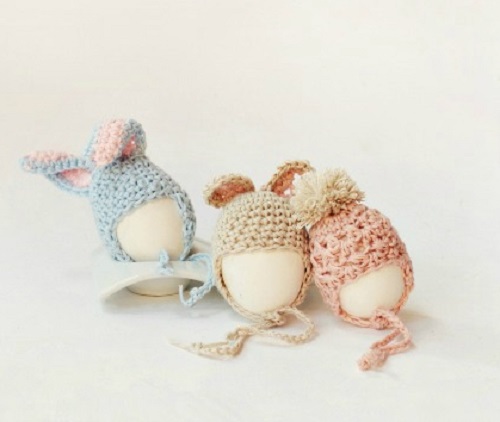 Crochet egg hats , with their adorable and whimsical appeal, infuse a playful charm into your Easter celebrations or any occasion year-round. Furthermore, these meticulously crafted miniature hats add a delightful touch to your decorations.
Learn the difference between crochet and knitting.

Here