If you are looking forward to crochet some sensual and attractive bikinis, then these DIY Crochet Bikini Patterns are surely worth a try!
If you want to look super sexy at the beach party, these DIY Crochet Bikini Patterns are going to be your best friend! Crochet some attractive bikinis for yourself and mark a flashy statement!
---
1. Lacy Bikini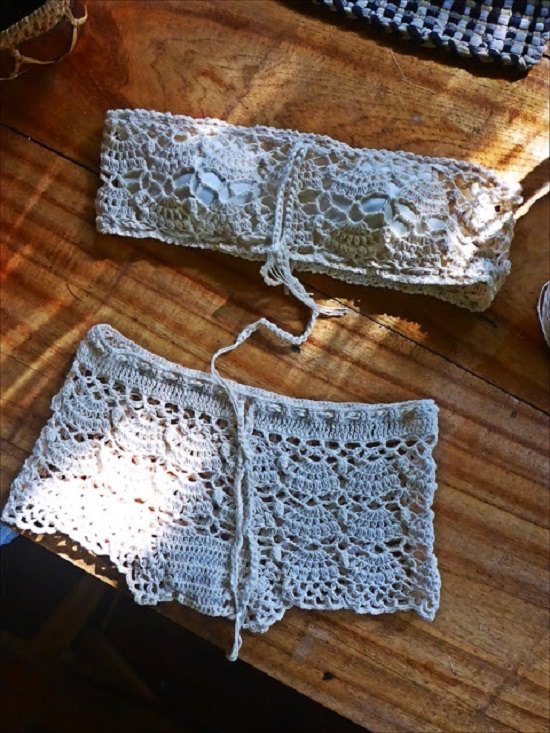 If you find lacy clothing most interesting, then this bikini pattern is a must-try for you!
2. Sensual White Bikini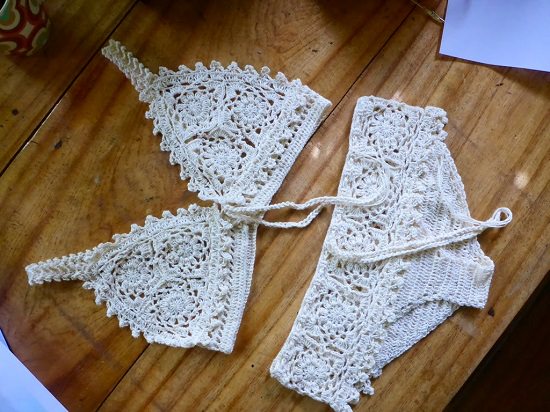 The crocheter has prepared the front and back in single pieces, starting from the front and ending in the back using solid dc stitches. This is surely one of the best DIY crochet bikini patterns on the list!
3. Tripoli Bikini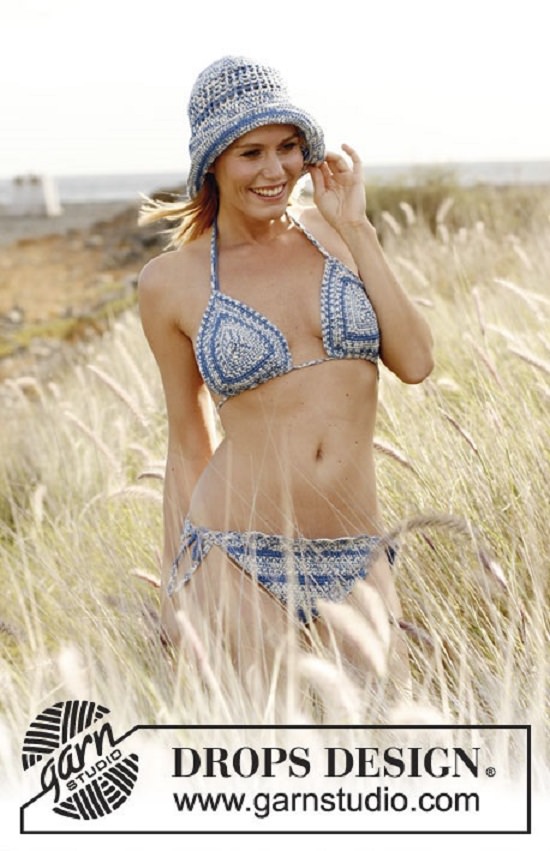 If you love this crochet bikini pattern, read this blog from garn studio for imitating this craft.
4. Rosetta Bikini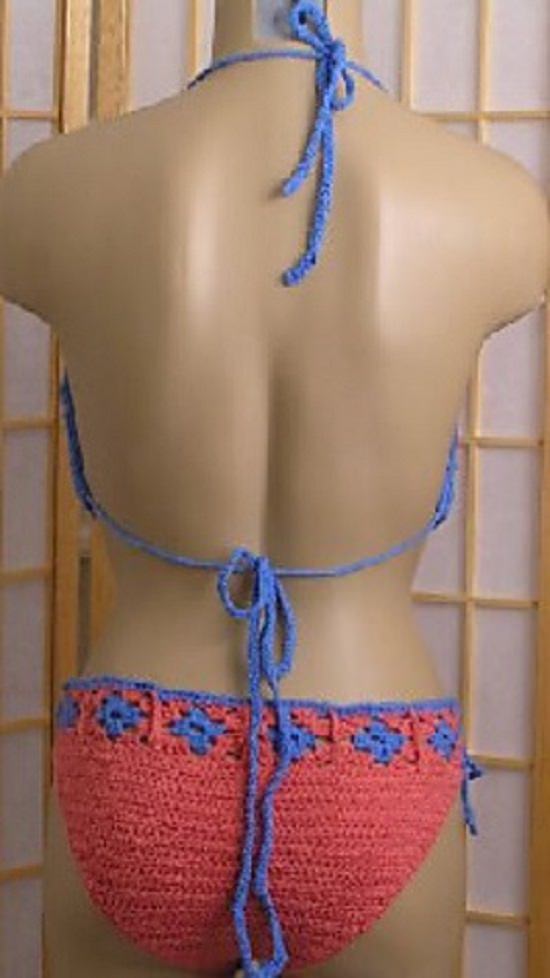 This bikini motif in the peach shade is definitely going to enhance your appearance! The credit for its design goes to PLCdeesign, you can crochet a similar piece by using its tutorial.
5. Black Micro Bikini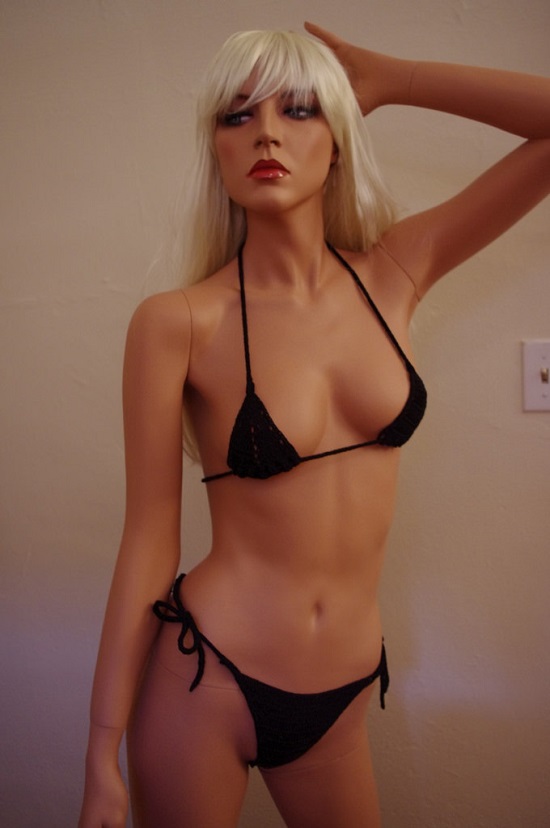 Transform your beach look into something sexy by crocheting this black micro bikini, wearing which, undoubtedly everyone is going to call you 'a beauty in black!'
6. Bea Crop Top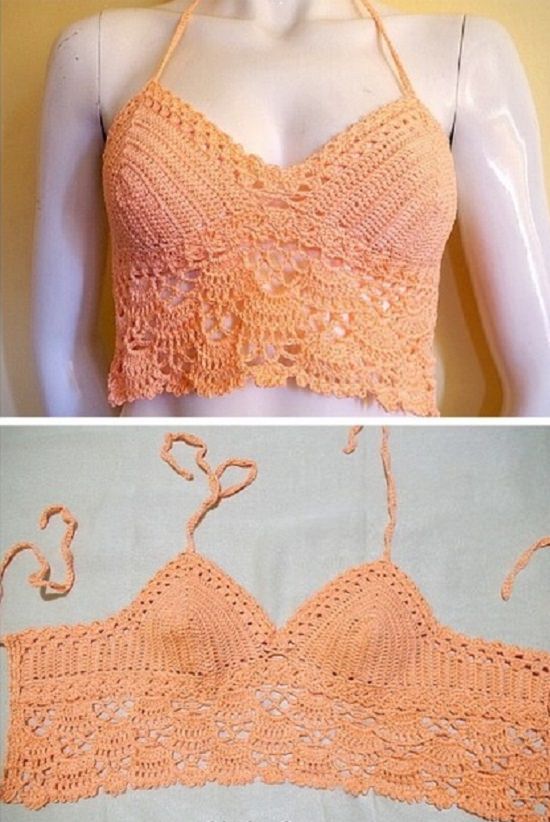 This airy casual top can be a great outfit for the lazy summer days. This crocheted crop top is super easy to crochet that even if you are not a confident crocheter still you can weave it using basic hdc, dc, sc, and slip stitches.
7. White Crochet Bikini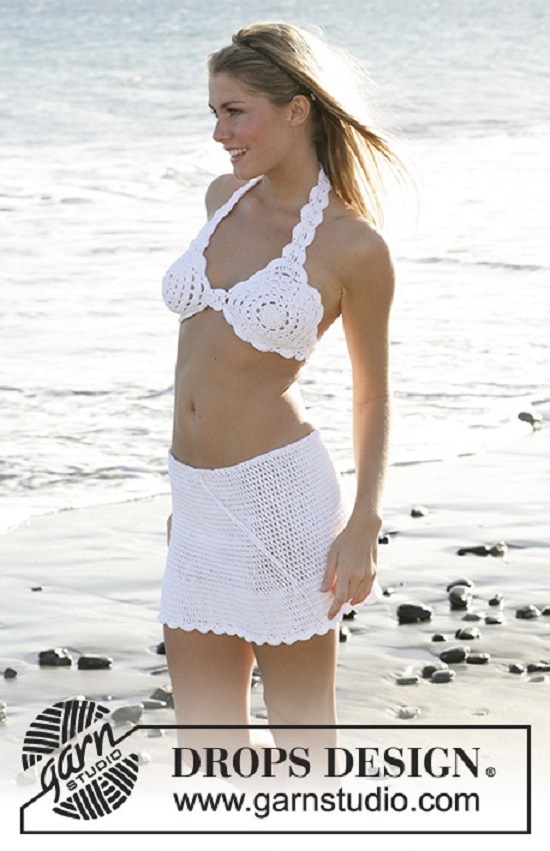 Head on to this blog from GarnStudio for imitating this bikini pattern, worked in the round using a special motif for giving it a lovely texture, making it one of the best DIY crochet bikini patterns on the list!
8. Colorful Bikini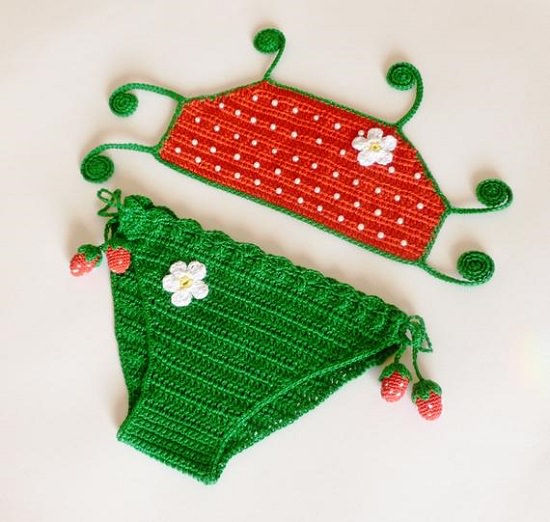 This bikini pattern in contrast shades is really appealing that any novice with basic crocheting expertise would love to try. Also, the addition of strawberries and the floral pattern enhances its look further.
9. Bikini Set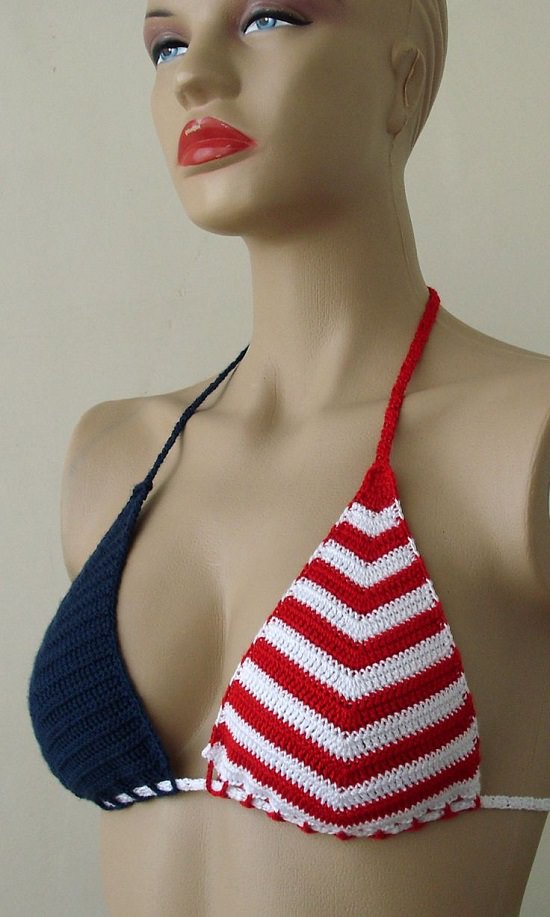 If you are bored with trying the same patterns, then this bikini version, with two different layouts, is going to do the trick.
10. Bikini with Shells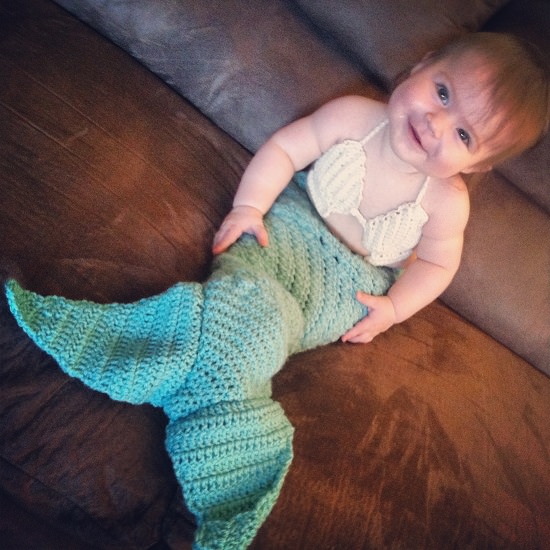 Crochet a cute mini bikini for your daughter, accentuated with the shell-like layout, wearing which she would look like a beautiful mermaid.
11. Sunflower Bikini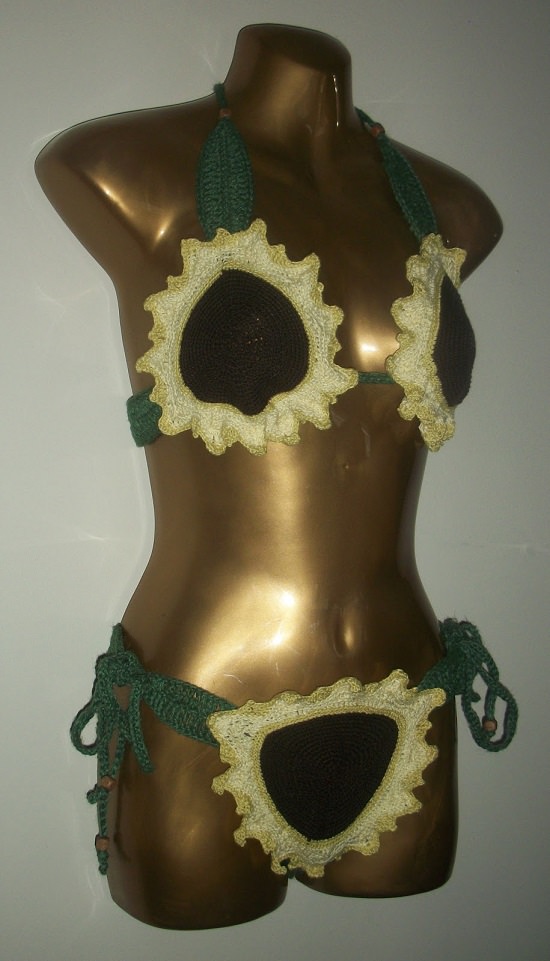 Give your body a touch of flowers by crocheting this sunflower themed bikini pattern. This bikini with leaves and sunflower motif also features some wooden beads on the portion of straps.
12. Grey Bikini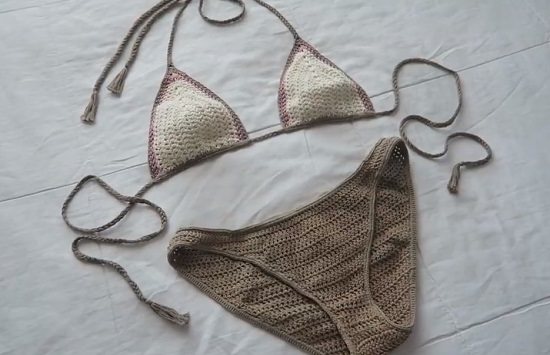 The adjustable cups and supportive straps of this neutral shade bikini-top make it extra comfy without flexibility issues.
13. Child's Bikini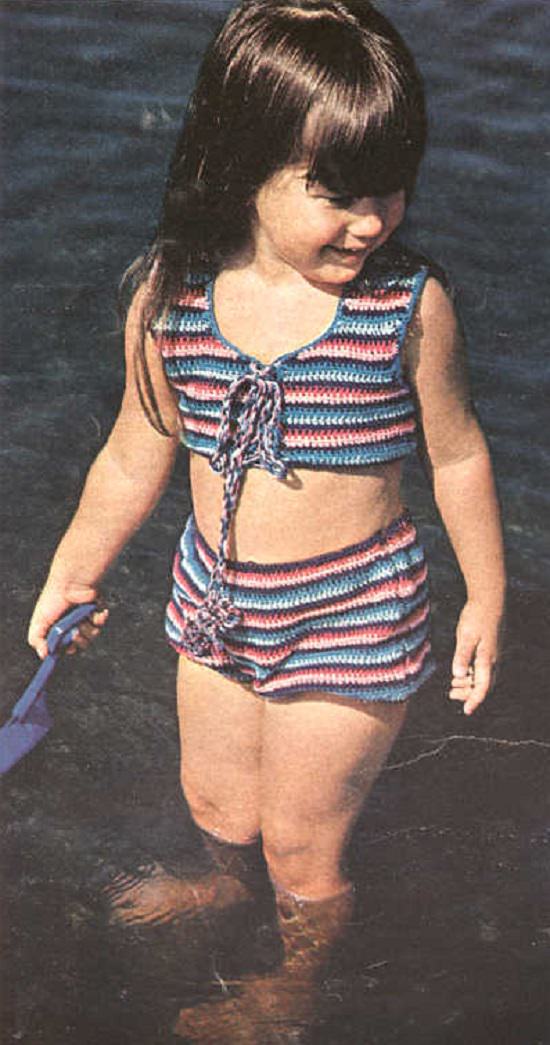 Crochet a cute pair of bikini for your little daughter that she can wear for any pool party as a swimsuit. The design of this bikini is worked with a double strand of each color.
14. Capri Bikini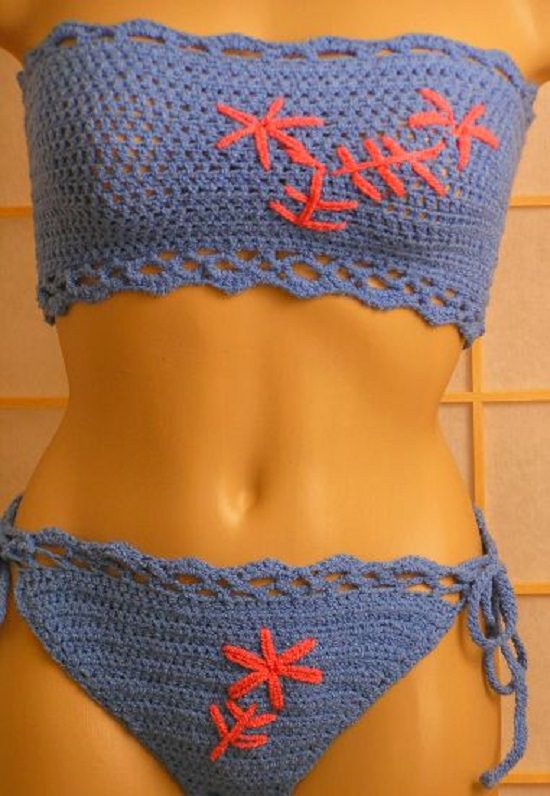 The contrast shade floral layout crocheted on this lacy bikini prettifies its look even more. This pattern is worked in rows and engages two balls of Capri Blue, along with one ball of Rosetta hued yarn.
15. Trim Bikini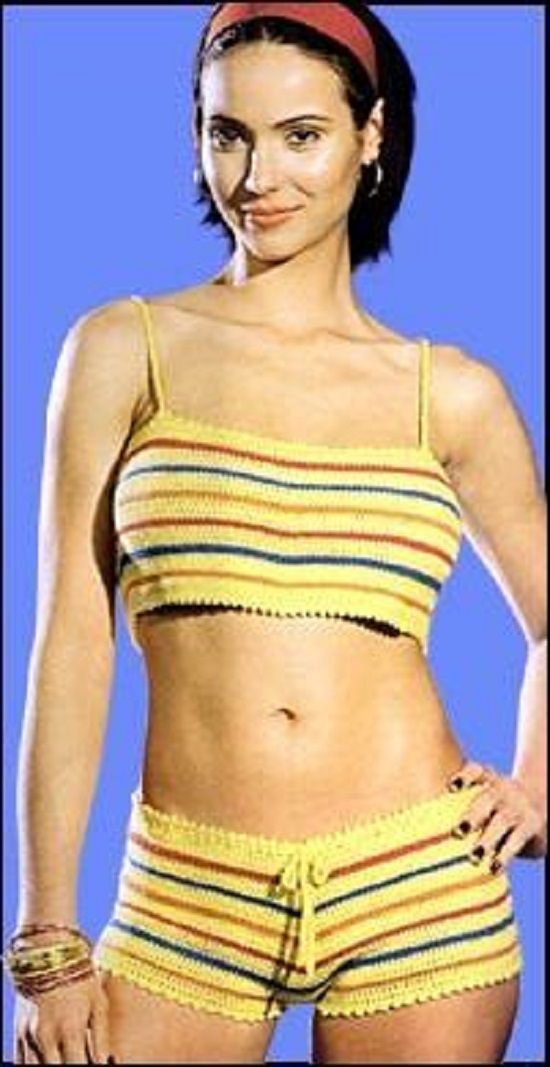 Crocheting this bikini is super easy and requires only basic stitchings including ch, slip, sc, and dc techniques.
16. Kiini Bikini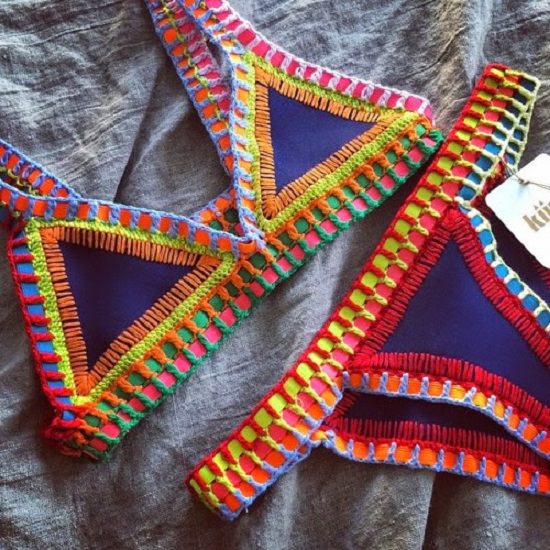 What makes this bold and sexy bikini exceptionally stunning is a beautiful combination of five bright colors engaged here. Head on to this tutorial from legiterally for more details.