These DIY Crochet Coin Purse patterns are a great alternative to leather purses. Choose any design you love from the list below!
Tired of carrying the same old types of purses to the parties and functions? Well, we bring you some exciting DIY Crochet Coin Purse patterns that are not only fun to craft, but can also be a stunning addition to your style statement!
---
1. Kiss Clasped Purse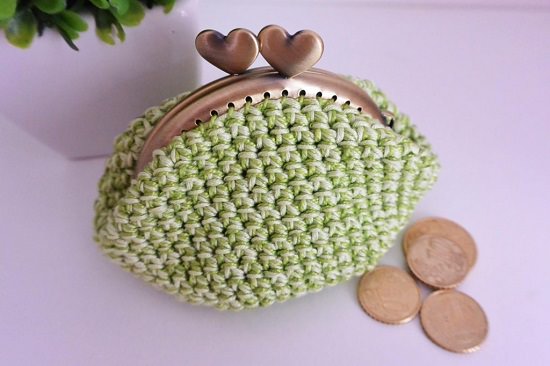 Revive your childhood memories, when the granny used to give you money to buy candies from her kiss clasped coin purse. Learn how to make it here!
2. Wave Pattern Purse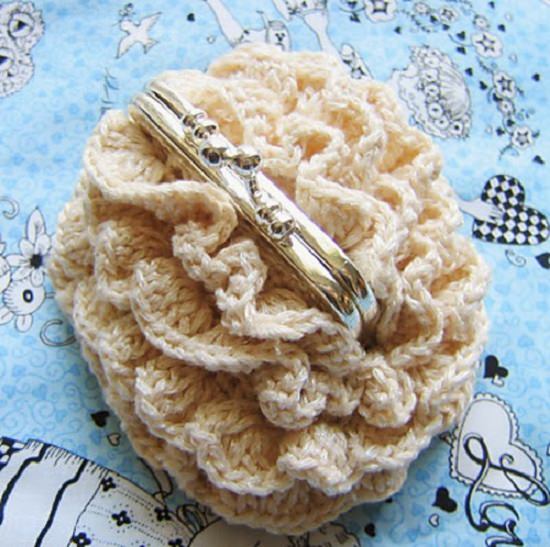 This wave pattern coin purse will inevitably turn heads whenever you take it out. Also, it's very fluffy so you'll enjoy holding it. Here is the DIY!
3. Watermelon Coin Purse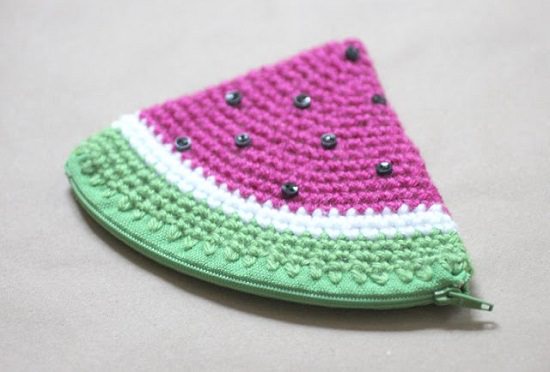 A simple yet beautiful design, this watermelon shaped coin purse can be great to carry credit cards. We found the tutorial here.
4. Rectangular Hook Purse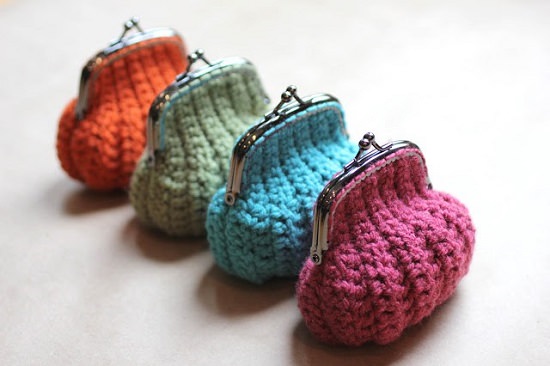 Make this simple, yet classy crochet coin purse, by following the easy instructions here! It is one of the best DIY crochet coin purse patterns on the list!
5. Spherical Pouch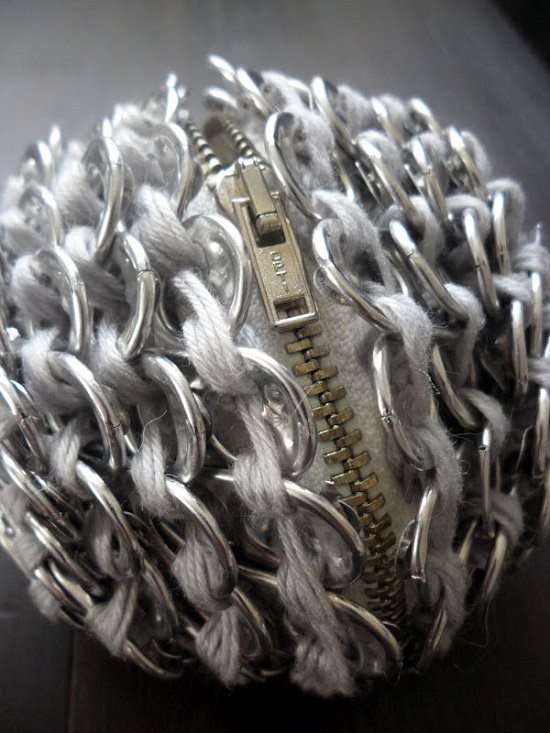 Use this cool looking crochet purse, which is in the shape of a spherical ball. Make it by crocheting clips around the loops. The tutorial is here!
6. Flower and Stripes Purse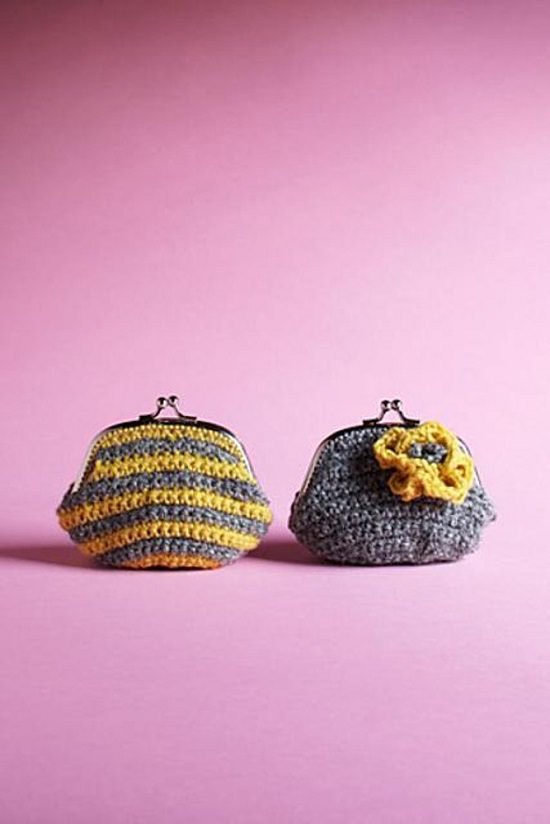 You can try these two fantastic crochet purses available here. One is striped, and the other has flowers embedded in it.
7. Bonbon Pouch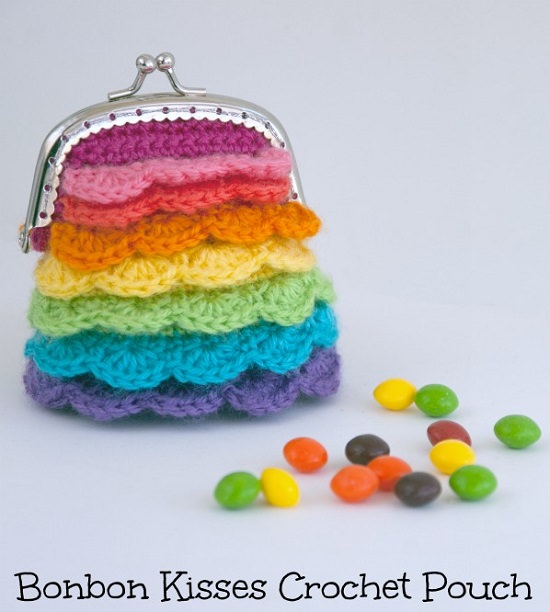 This colorful bonbon kisses crochet pouch is made using yarns of different colors. The detailed tutorial is here!
8. Patterned Purse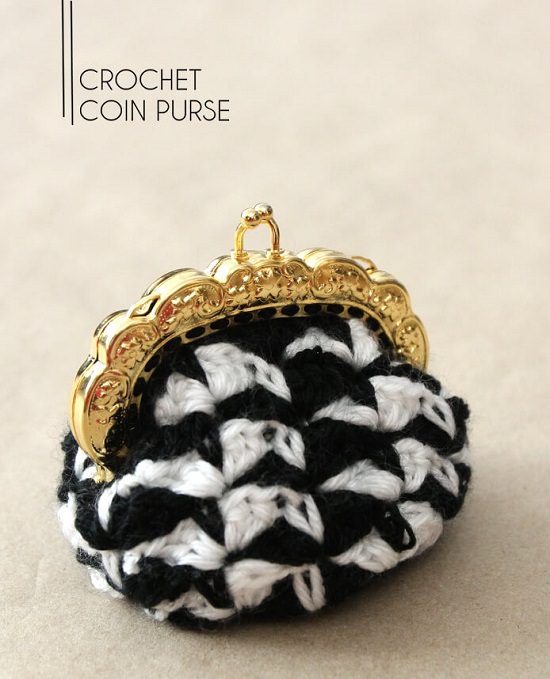 Checks never go out of trend. Learn how to make a check-patterned coin purse by following this link here.
9. Square Purse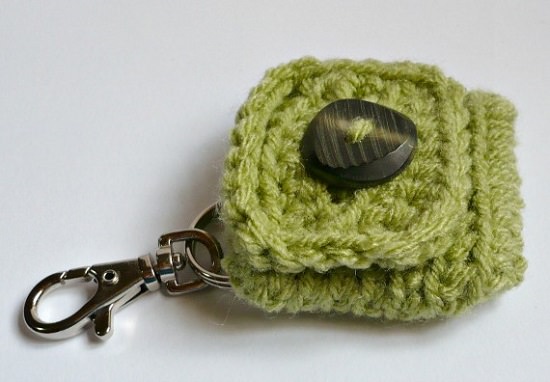 The attached keyring to this small purse makes it a very convenient traveling partner. The patterns and tutorials are here.
10. Tapestry Coin Purse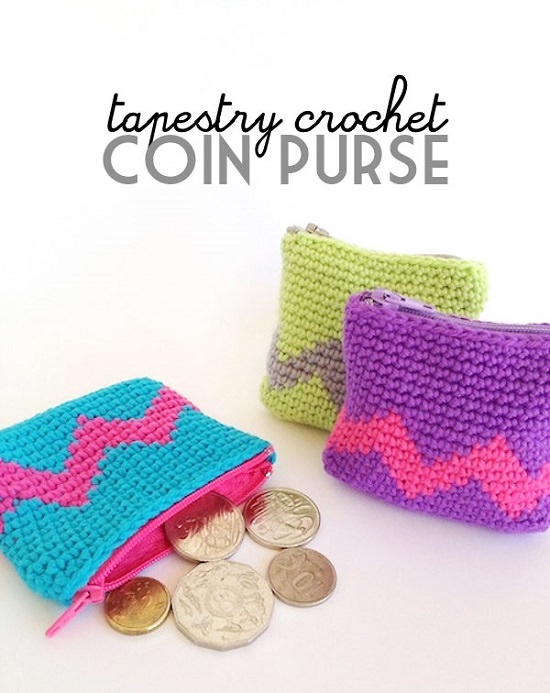 Learn how to create various designs by experimenting with different tapestries. Here is how you can do it.
11. Beaded Purse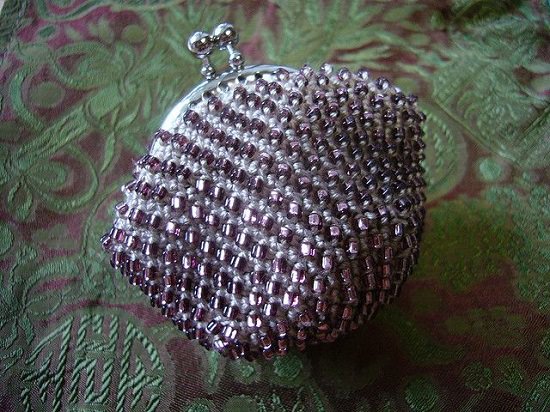 This shiny beaded crochet purse can be a great addition to a party! We came to know about it here.
12. Watermelon Bag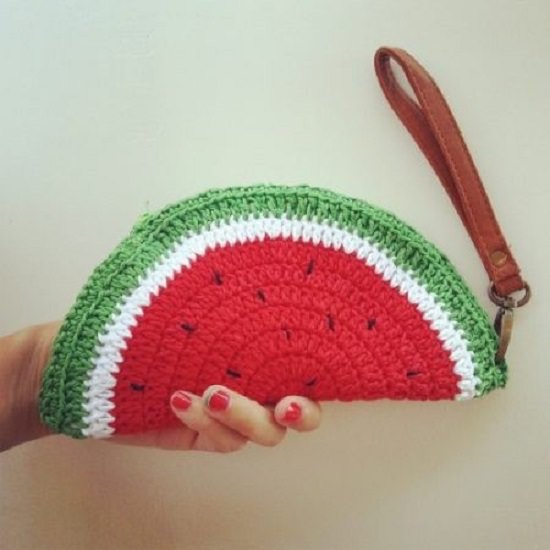 Here is another idea for fruit lovers! It's a beautiful way to carry your mobile phone and titbits. Get to know more about this watermelon bag here.
13. Owl Pouch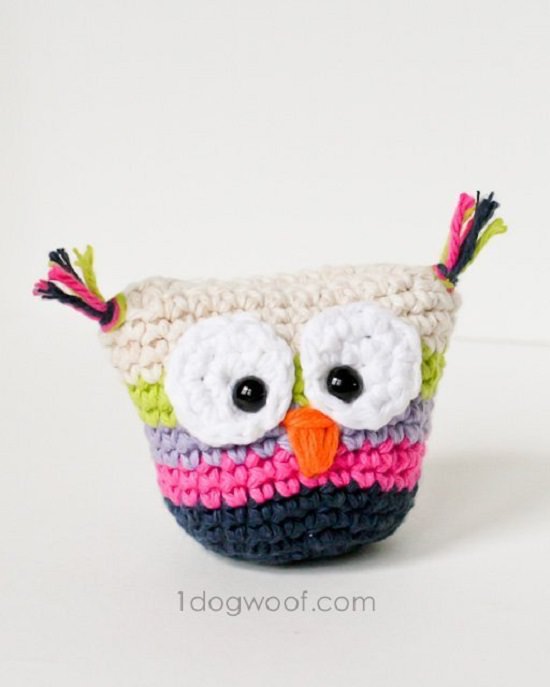 Tiny owl pouches are not only loved by kids, but adults also find them adorable. You can also gift them to your loved ones. Here is the tutorial!
14. Hexagon Coin Purse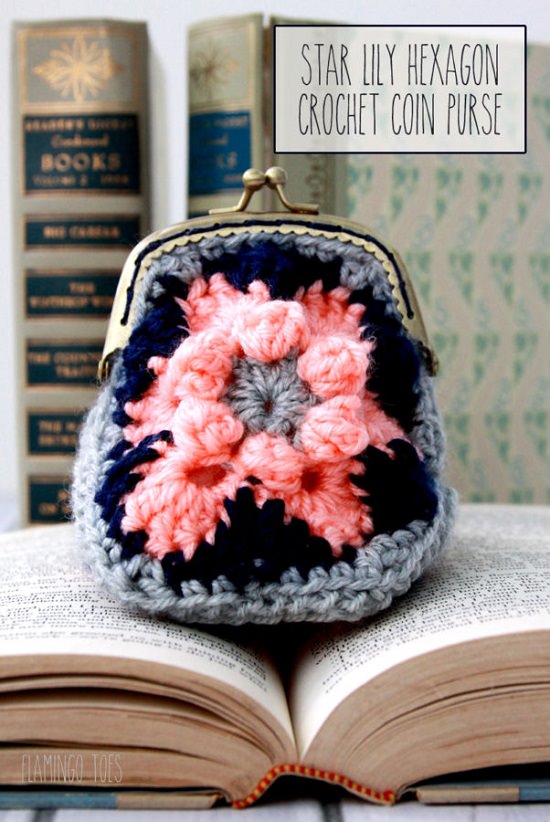 This hexagonal purse is going to pique the interest of crochet lovers because of its unique shape. The DIY is here! It is one of the best DIY crochet coin purse patterns on the list!
15. Rugby Ball Purse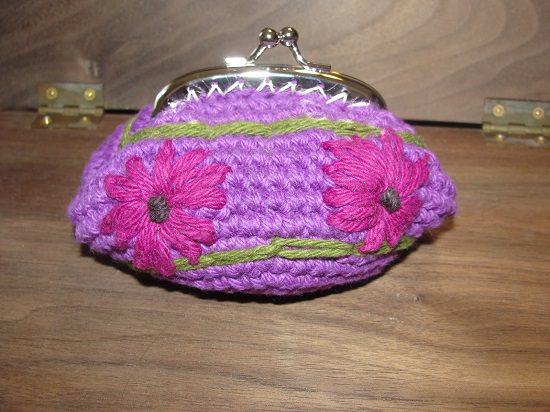 This DIY crochet project is great for sports enthusiasts as it is in the shape of a rugby ball. Follow the tutorial here.
16. Starburst Spirale Purse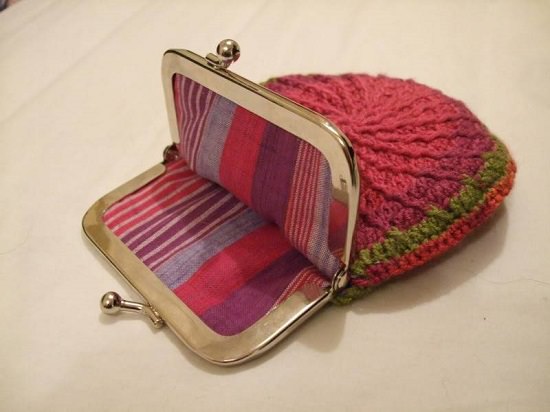 For those of you who love unique things, this crocheted spirale purse is a perfect choice.
17. Mini Owl Coin Purse
This tiny sleeping owl coin purse is simply cute! Not only can you keep change in it but also use it as home decor.
18. Envelope Bag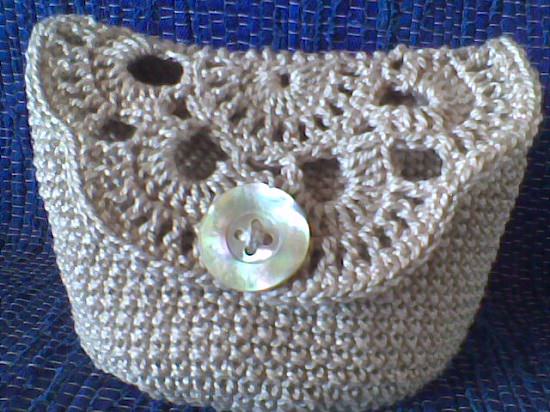 Use this attractive bag to carry makeup items or anything else. It's up to you! Here is the idea.
19. Motif Pouch

You can make motif pouches with spectacular flower designs and colorful yarns. More details on this stunning pattern–here!
20. Colorful Mini Purses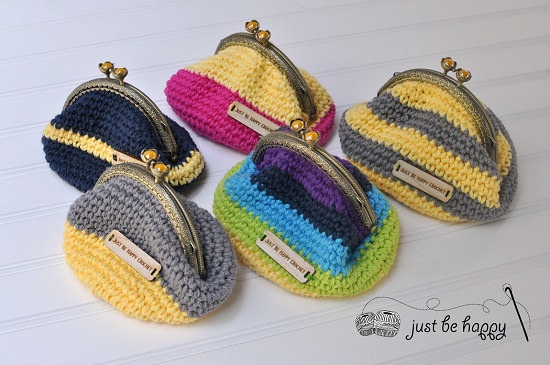 Design these colorful crochet purses that you can pair with any attire. Here are the patterns and tutorial.
21. Bunny Coin Purse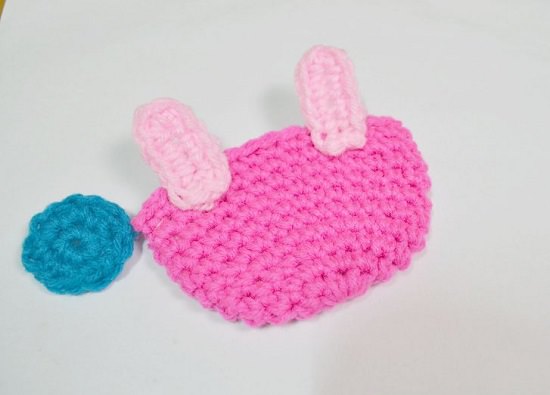 This can be a perfect gift for children during the Easter festivities. They'll utterly adore its bunny-shaped design! Visit wiki how for the detailed tutorial.
22. Frog Purse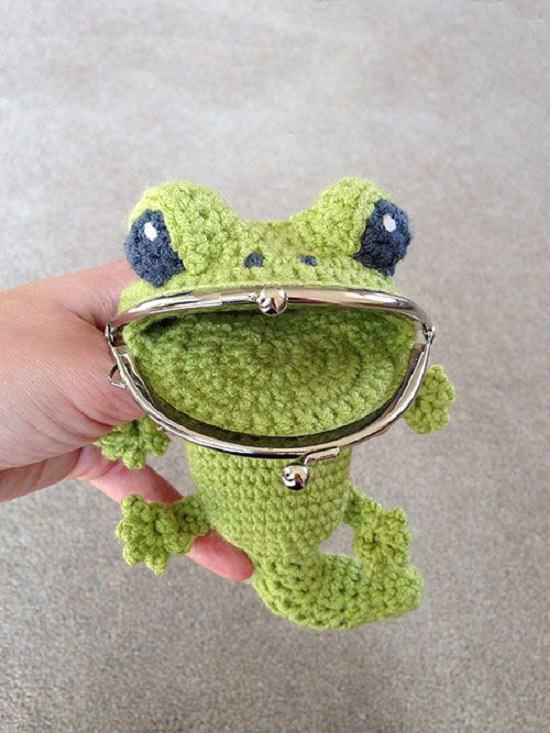 Who said crocheting is not interesting? This frog-shaped purse is going to be a fun project for everyone! Find out the pattern and tutorial here.
23. Tiny Coin Bag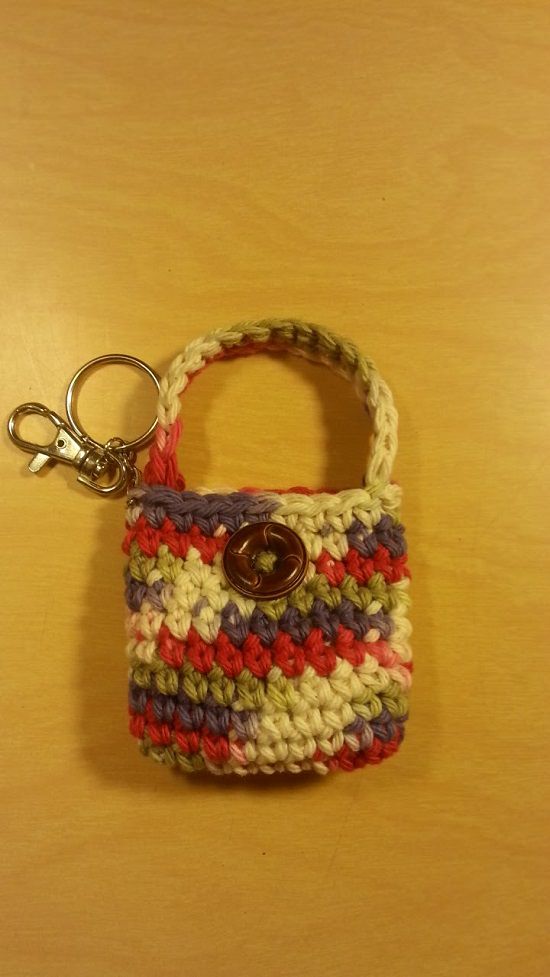 This small coin bag is perfect for keeping the change. You can also use it as a keychain. The video tutorial is here!
24. Tiny Coin Purse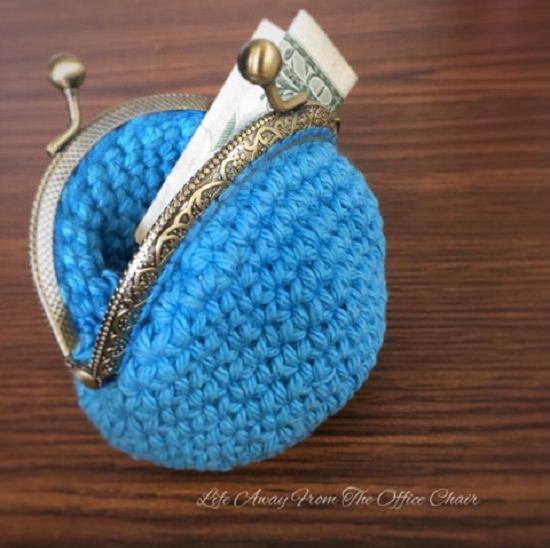 Good things come in small packages. This tiny cony purse is a perfect example of that! The detailed DIY is here!