Delight in the World of DIY Crochet Rose Pattern Ideas! Let your imagination blossom and craft stunning masterpieces now!
Crochet roses are timeless symbols of beauty and love, adored by crafters and enthusiasts. You can creatively bring these charming flowers to life with a simple crochet hook and colorful yarn. This article delves into a delightful array of DIY Crochet Rose Pattern Ideas to inspire you!
Learn Some Fantastic Ways to DIY Crochet Flower

here
---
DIY Crochet Rose Pattern Ideas
1. Swift Rose Crochet Pattern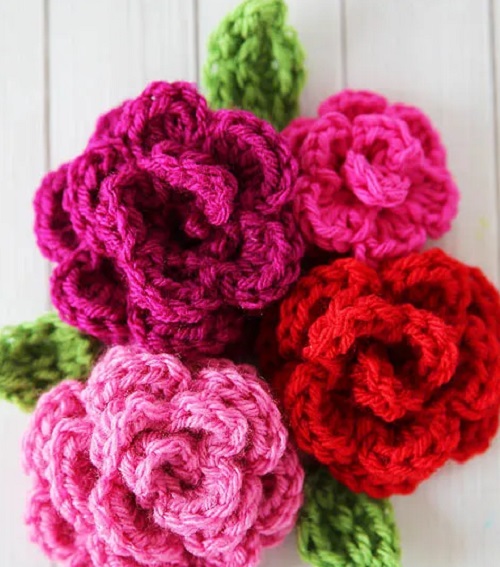 Effortlessly whip up these charming crochet roses, making them an excellent addition to crochet hats or headbands. The pattern is beginner-friendly, making it accessible to crocheters of all skill levels.
2. DIY Pastel Crocheted Wedding Bouquet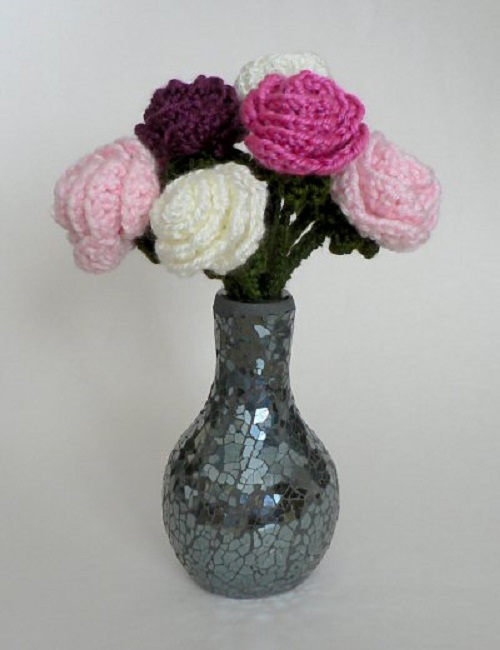 Prepare for this charming bouquet featuring delicate pastel hues. The classic combination of white and washed pink adds a touch of timeless elegance to any special occasion.
3. Free Crochet Rose Pattern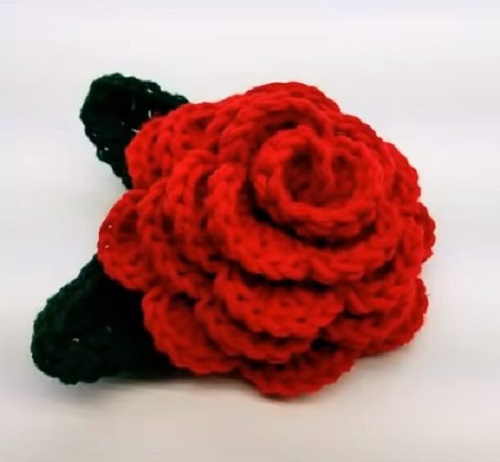 Discover the beauty of easy-to-make crochet roses with this tutorial, which is perfect for creating lovely bouquets in no time. Even beginners can achieve stunning results with this straightforward project.
4.
DIY Crochet Rose Granny Square Pattern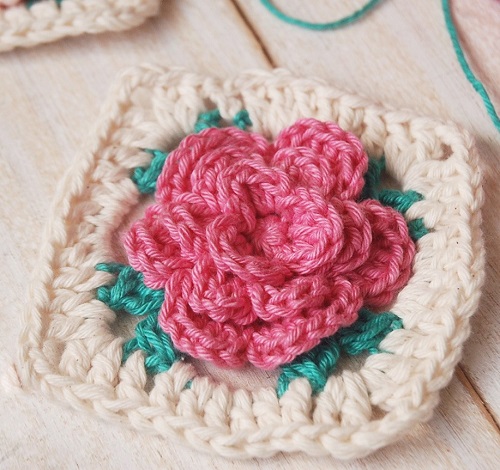 Combining the classic charm of granny squares with the beauty of crochet roses using this versatile pattern creates unique and eye-catching projects.
5. Origami Rose Crochet Wonder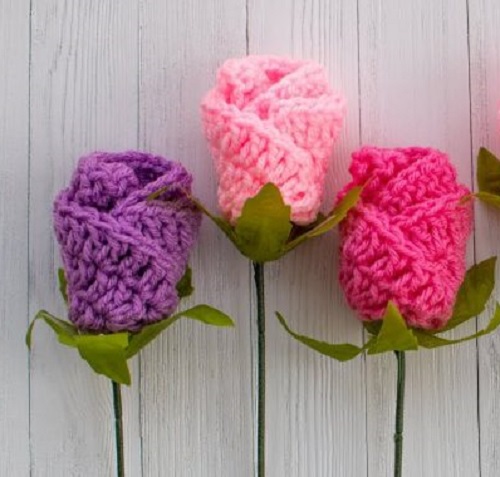 Master the art of creating this mesmerizing origami-inspired crochet rose. While it appears intricate, the simple double crochet stitches make it an accessible project.
6. DIY Rose Crochet Pattern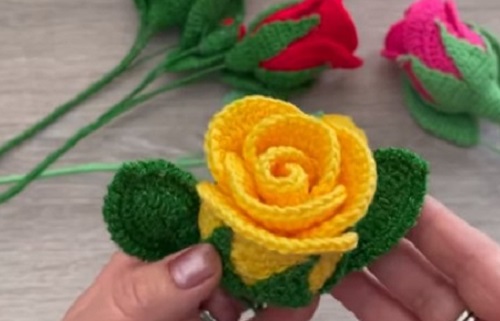 Whether you're a beginner or an experienced crocheter, this pattern guides you through creating charming roses that can be used to adorn various projects. Watch here.
7. Crochet Rose With Stem Pattern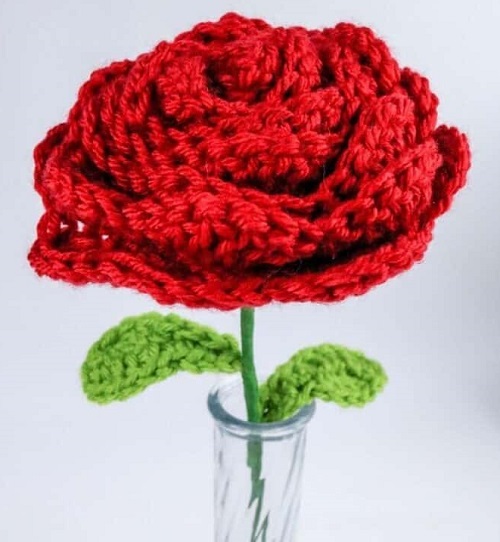 Try your hands at crafting realistic crochet roses complete with stems to bring life to beautiful floral arrangements and lifelike bouquets.
8. DIY Spring-ready May Roses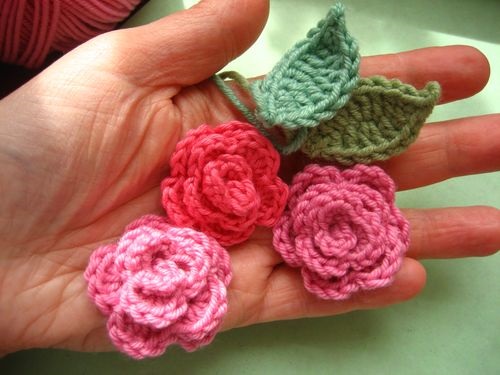 Craft these enchanting roses with ease using this quick and straightforward pattern. The design includes instructions for rolled-up roses and accompanying leaves, offering versatile options for your creations.
9. DIY Large Crochet Rose Pattern Free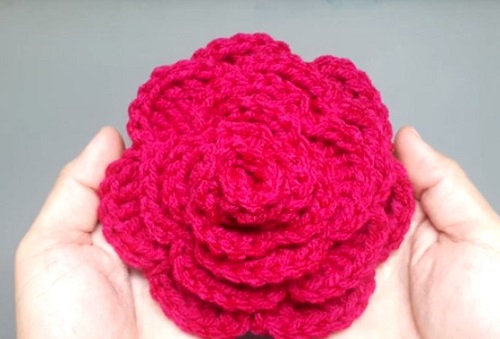 Crafted with love, this oversized crochet rose adds a touch of grandeur to hats, scarves, blankets, and more. Follow the step-by-step instructions to crochet this beautiful and eye-catching floral masterpiece.
10. Layered Crochet Rose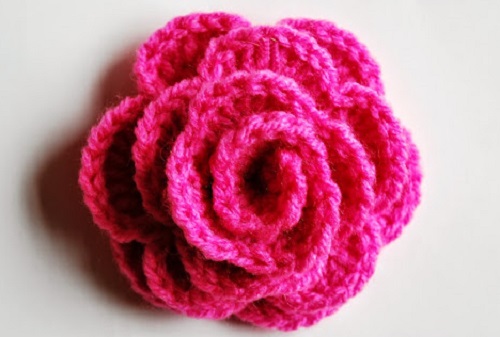 Craft intricate and layered crochet roses with this pattern, adding depth and texture to your projects for a stunning finished look.
11. DIY Simple Crochet Rose Pattern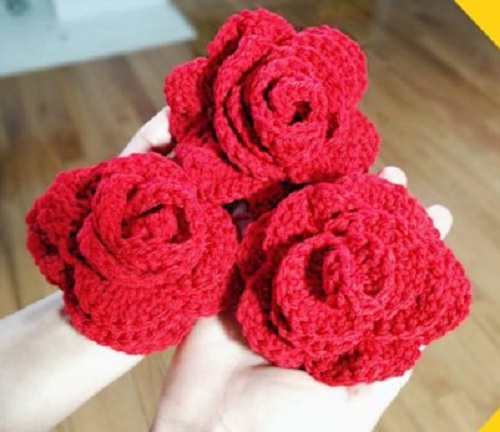 Perfect for beginners, this easy crochet rose pattern allows you to create beautiful roses to embellish your accessories and gifts with simplicity and style.
12. DIY Blossoming Rose Ball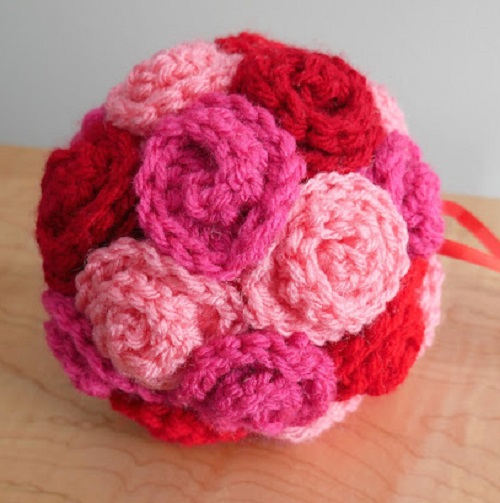 A delightful crochet project featuring a 3D rose ball design crafted with medium-weight yarn and a 6.5 mm hook for an enchanting and romantic touch.
13. Versatile Rose Applique Crochet Pattern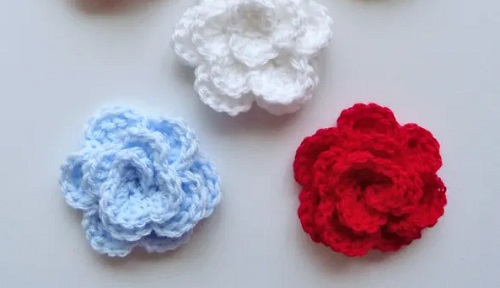 Create charming rose appliques with this easy crochet pattern, perfect for embellishing hats, bags, cardigans, and more.
14. Sweet Petal Delight Crochet Pattern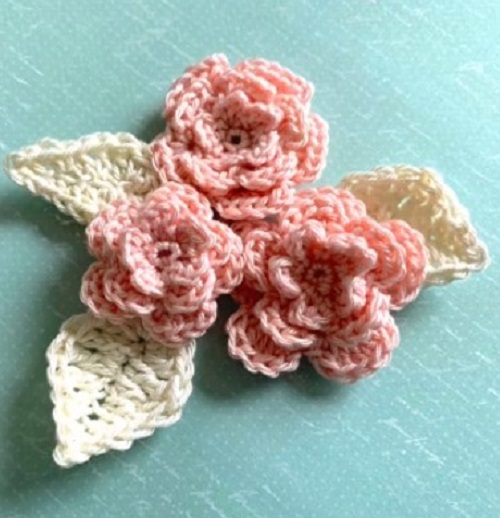 Craft beautiful layered roses with this delightful crochet pattern from Sweet Softies using sport-weight yarn and a 3.75 mm hook. Click here for the visual tutorial.
15. DIY Blooming Rose Coin Pouch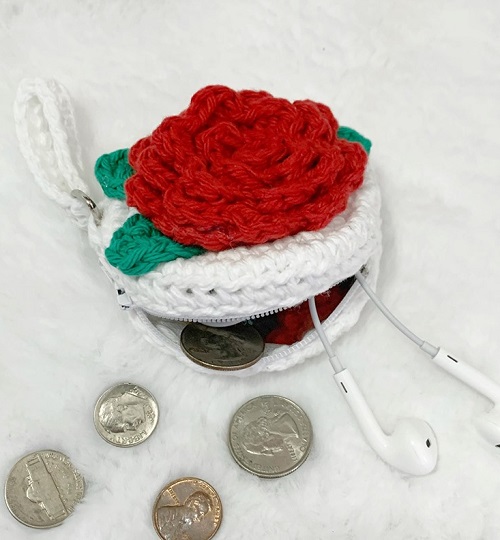 Craft a blooming rose coin pouch with this elegant crochet pattern utilizing medium-weight yarn and a 4 mm hook, making it a perfect blend of beauty and functionality.
16. Mother's Day Blooms Crochet Brooch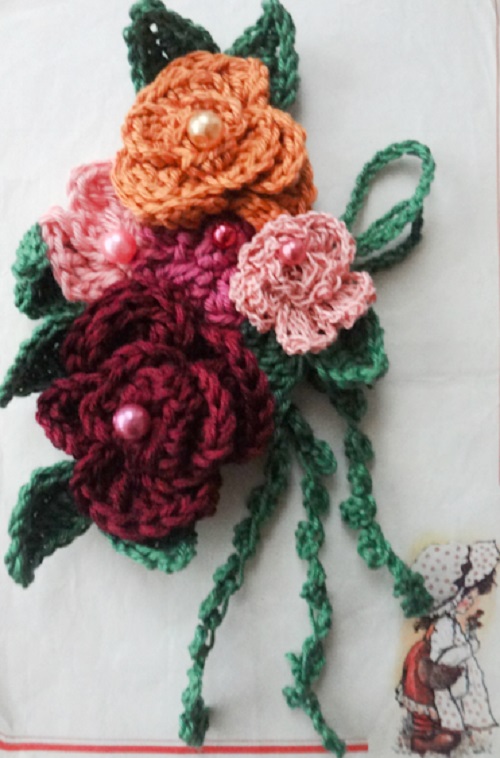 This charming brooch design features crochet roses, forget-me-nots, leaves, and vines, making it a heartwarming and thoughtful gift idea.
17. DIY Realistic Rose Crochet Pattern Free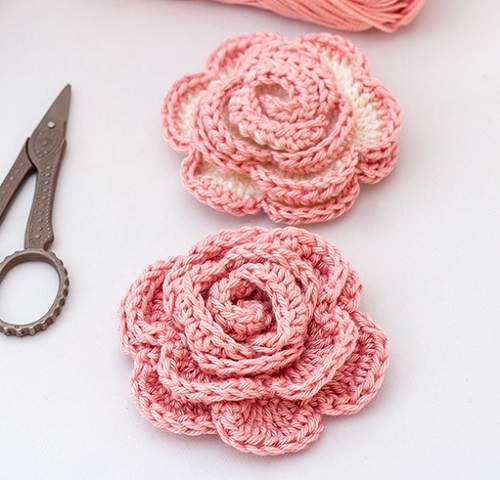 Whip up these adorable crochet roses in minutes and turn them into charming brooches that complement any outfit. This free pattern offers versatility and cuteness, perfect for embellishing various accessories and garments.
18. Vintage Rose Crochet Pattern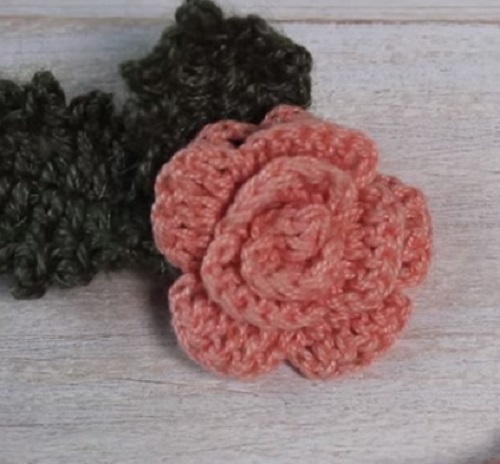 Watch this video tutorial and add a touch of nostalgia with this vintage-inspired crochet rose pattern, adding timeless elegance to your projects and décor.
19. DIY Small Crochet Rose Pattern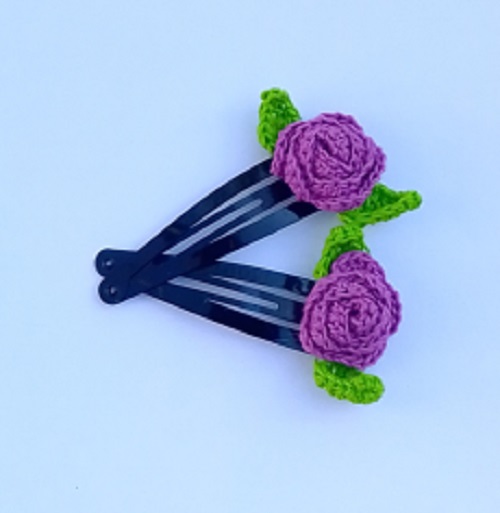 Craft delicate and dainty crochet roses with this charming pattern, perfect for embellishing smaller accessories and adding a subtle touch of beauty.
Check out

here

Some Wonderful Ideas for Chrocheting Button Flowers!