Button flowers are always cute to look at! Here are some interesting Crochet Button Flowers ideas that are going to make you try them right away!
If you are a crochet hobbyist and keep searching for innovative ways to utilize your skills, then this article is for you! Crochet some pretty button flower appliques using these Crochet Button Flowers patterns for your accessories, garments or home decor!
---
1. Crochet Button Flower Pattern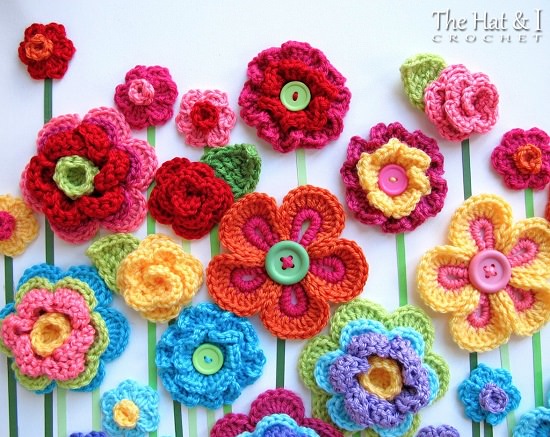 The button flowers enhance the beauty of any accessory to which they're added. Crochet some of them using the stash yarns and rainbow-colored buttons to decorate your home.
2. Button Flowers for Hairbands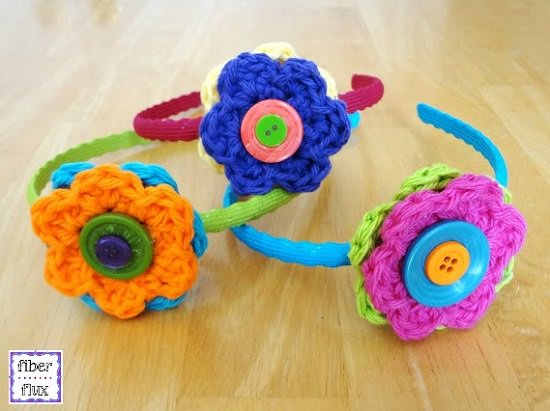 The bottom flower of this motif is worked with a large hook, and the top one is crocheted using a small one and surmounted with a contrast-hued button for a cute touch.
3. Cute Button Flowers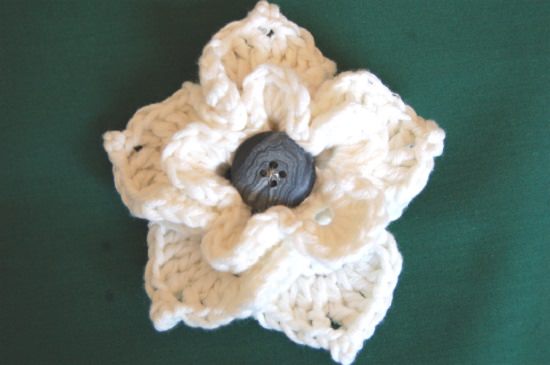 Whether you attach it as a brooch on any garment, or glue it at the top of the gift, you can use this crochet button flower in a multitude of ways! Head on to this blog for crocheting the same.
4. Star Flower Pattern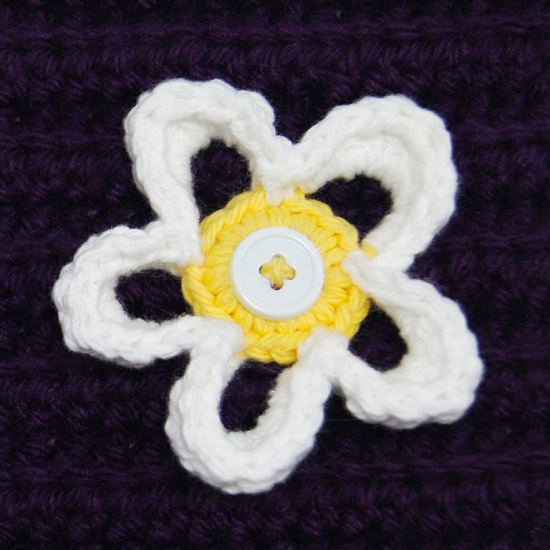 This button flower has a mix stitches including sc, hdc, dc, and sl st, along with a mini picot stitch for carving out a pointed petal texture. You can join multiple of them together for making a string of flowers or add it to your hat.
5. Tiny Flowers Pattern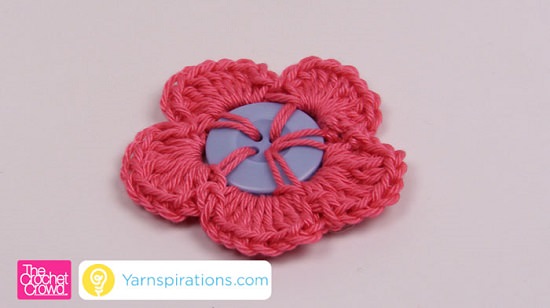 The contrast hue button has five petals worked together using four holes of the button, and one of the holes is ticked with two strands.
6. Twin Color Pattern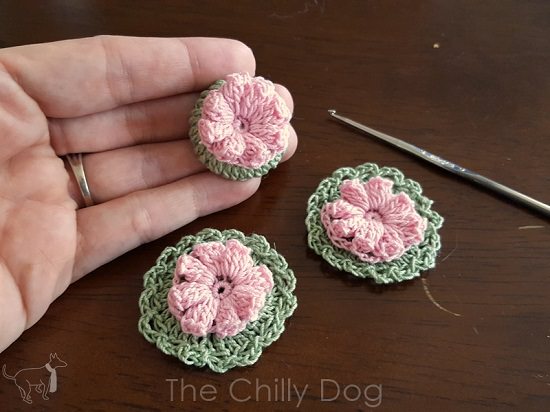 The frosty green and orchid pink color palettes engaged for crocheting these button flowers cast off a spring season feel. It is having puffy motif in rounds. Head on to this chillydog blog for reading further.
7. White Flower Necklace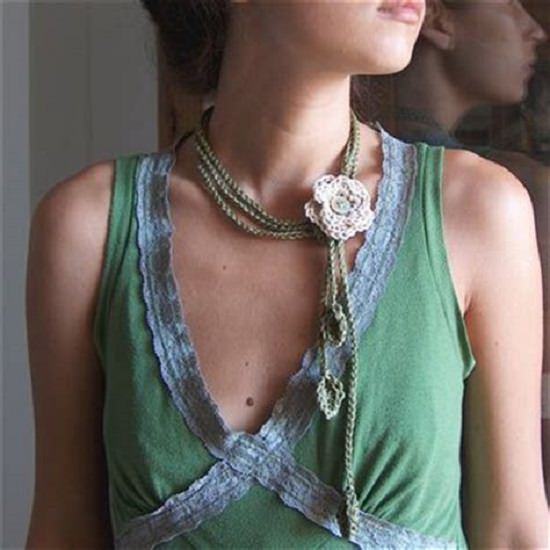 This flower necklace motif expresses the blend of nature's beauty. You can add it to any party dress! Here, three strands of leaves are closed with a crochet ring behind the button flower.
8. Flower Bandana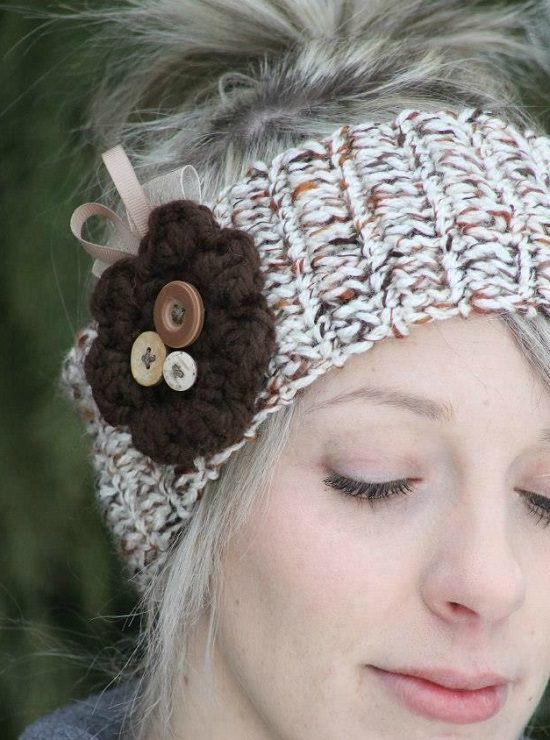 Stylize your plain headband look by adding this flower button to it. Go through this tutorial for crocheting the vintage-looking button and sew it on your headband with yarn or attach it with a safety pin.
9. DIY Crochet Button Flower
Prettify your young daughter's dresses by crocheting some button flower appliques using this video tutorial!