Embark on a fun and creative crochet adventure with these DIY Crochet Pikachu Pattern Ideas and electrify your crafting experience!
Whether you're a seasoned pro or just starting your crochet journey, these DIY Crochet Pikachu Pattern Ideas await your creative touch. From cute amigurumi dolls to cozy blankets and everything in between, you'll discover a Pikachu-inspired project that sparks your imagination.
Look for 16

strawberry beanie crochet pattern ideas here
---
17 DIY Crochet Pikachu Pattern Ideas
1. DIY Pikachu Crochet Rattle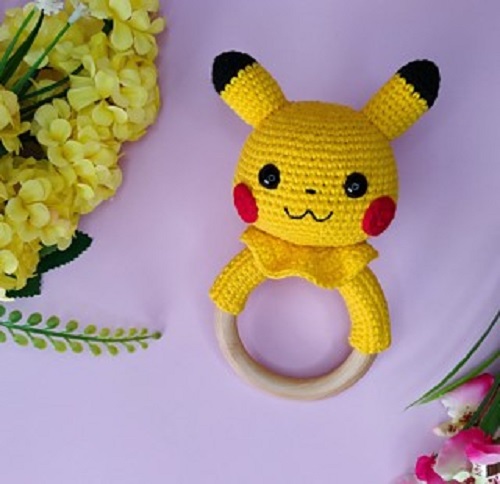 For those celebrating a new arrival or attending a Pokémon-themed baby shower, the Pikachu baby rattles pattern is a delightful choice.
2. Pikachu Crochet Amigurumi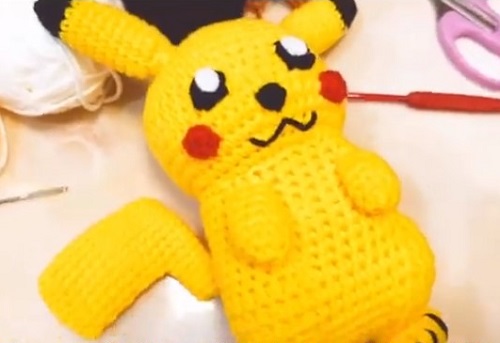 This adorable amigurumi Pikachu pattern will allow you to create a cute stuffed toy version of the beloved Pokémon character.
3. Pikachu Hat Pattern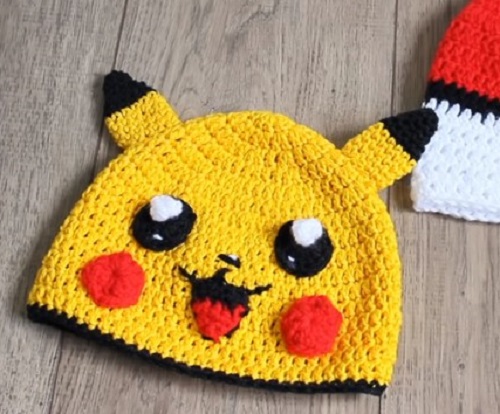 This pattern allows you to craft a playful Pikachu-themed hat with Pikachu's typical traits—yellow color and facial features.
4. DIY Pikachu Long Eared Crochet Hat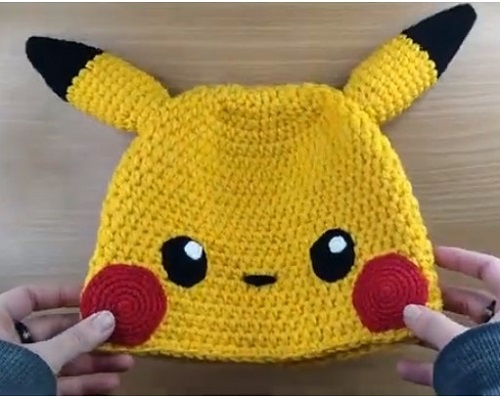 It's a fun and functional way to showcase your Pokémon fandom during chilly seasons with this DIY Pikachu Long Eared Crochet Hat.
4. Pikachu Beanie Pattern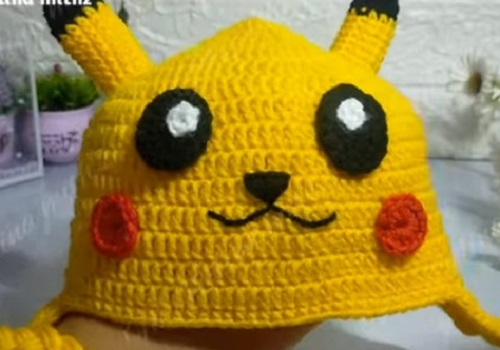 With this crochet pattern, you can transform a simple beanie into an adorable Pikachu accessory that's perfect for keeping warm or showcasing your love for Pokémon.
Explore 9 DIY crochet Spider-man ideas

here
5. DIY Pikachu Keychain Pattern
Create cute and portable Pikachu keychains with this pattern. These mini Pikachu amigurumi can be attached to keyrings, backpacks, or used as zipper pulls.
6. DIY Pikachu Crochet phone cover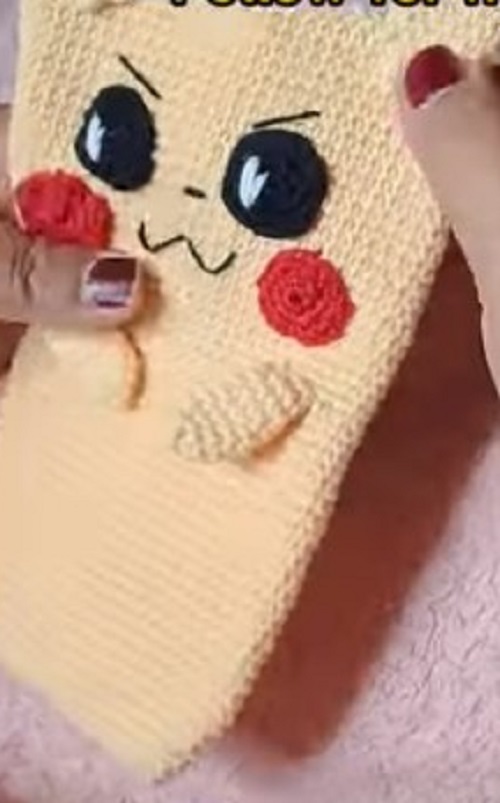 Introducing the DIY Pikachu Crochet Phone Cover Pattern, a delightful and practical project that combines your love for crochet and the iconic Pokémon character, Pikachu.
7. Pikachu Pillow Pattern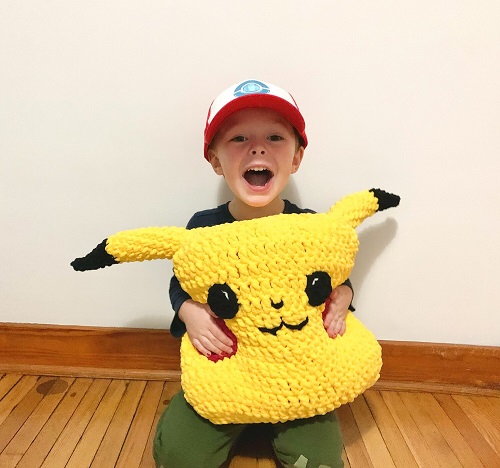 Put on your creative hat and try your hands on this Pikachu Pillow Crochet Pattern, a delightful and imaginative project for Pokémon enthusiasts and crochet lovers alike.
8. Chubby Pikachu Pattern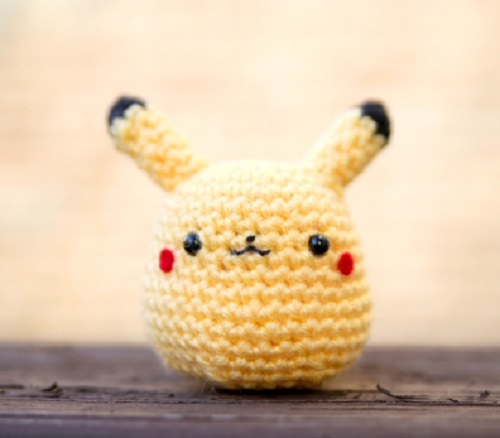 Looking for a huggable toy to unwind after a long day? This crochet pattern will guide you in creating an irresistibly chubby version of Pikachu, the iconic Electric-type Pokémon.
9. Little Pikachu Pattern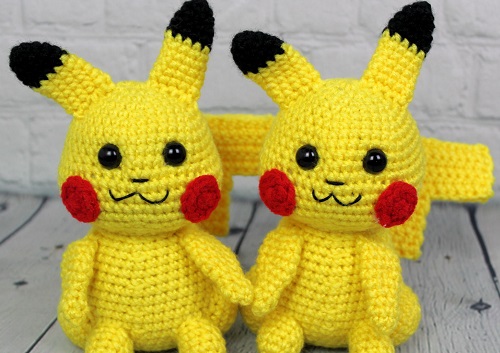 This compact and easy pattern is designed for those looking to create an adorable, pocket-sized Pikachu.
10. DIY Pikachu Cactus Pattern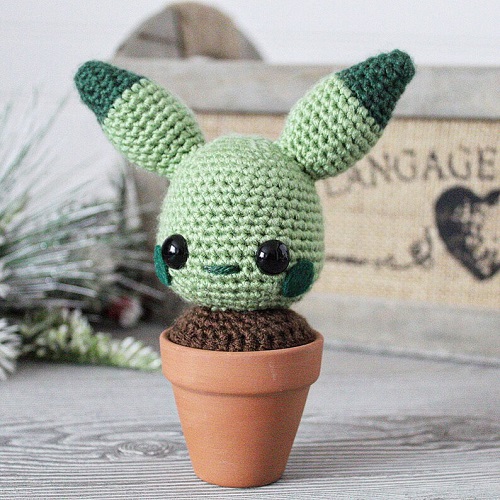 These cute and quirky creations blend the iconic features of Pikachu, such as its cheerful face and iconic lightning bolt-shaped tail, with the prickly and resilient nature of cacti.
11. Pikachu Crochet Free Pattern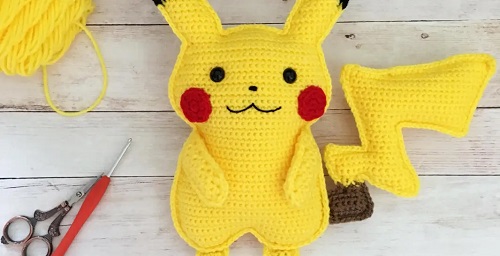 The beloved electric-type Pokémon, is not only an iconic character in the Pokémon franchise but also a popular choice for crochet enthusiasts.
12. DIY Pikachu Crochet Plush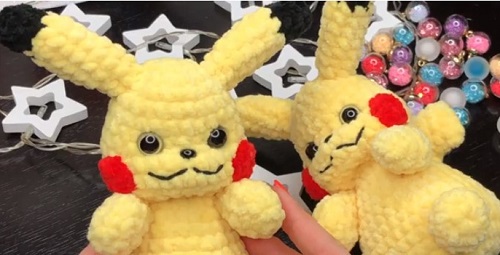 With a crochet hook, colorful yarn, and a sprinkle of creativity, let's embark on this crafting quest to create a Pikachu plush that's as huggable as it is adorable.
Have a glance at 13 DIY crochet flower pot pattern

here