Explore some cute and adorable Strawberry Beanie Crochet Pattern Ideas to add a playful elegance to your style!
Strawberries are not just delicious fruits but also make adorable and playful motifs for crochet projects. Whether you're a beginner or an experienced crocheter, these Strawberry Beanie Crochet Pattern Ideas offer something for everyone. So, grab your crochet hooks and get ready to create some berry-licious headwear!
Learn about some DIY Crochet Beanie Ideas here
---
Strawberry Beanie Crochet Pattern Ideas
1. Strawberry Classic Beanie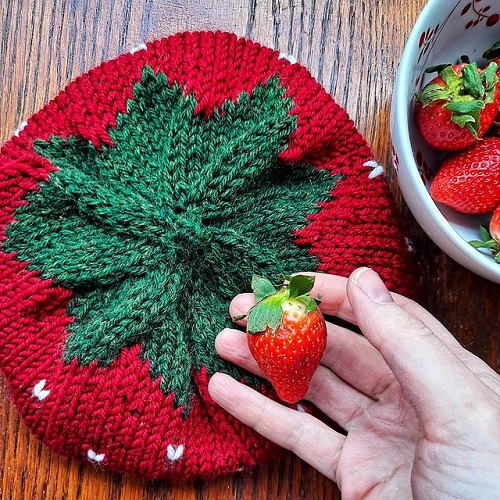 This pattern combines the classic beanie pattern with a whimsical strawberry design, complete with textured seeds and a leafy design. This Strawberry Beanie Crochet Pattern is perfect for those who want a fun and vibrant accessory.
2. Meowberry Cat Ear Beanie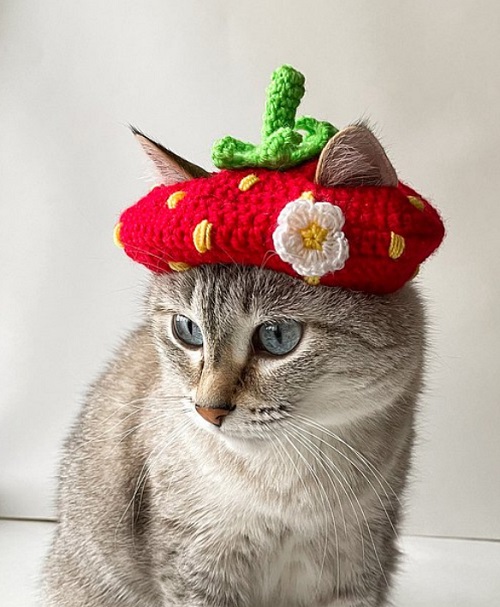 If you are a cat parent who loves strawberries, this pattern is a purr-fect choice. It features cute cat ears on top of a strawberry-inspired beanie, creating a playful and stylish look.
3. Berrylicious Slouchy Beanie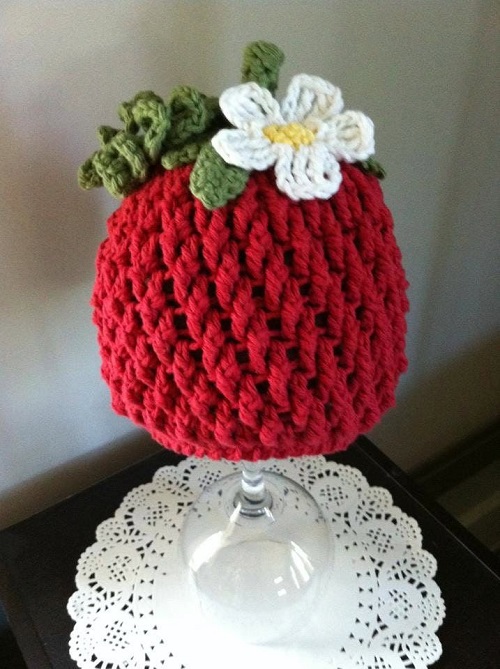 For those who prefer a relaxed and casual style, this slouchy beanie with strawberry accents is a great option. It's comfortable to wear and adds a touch of cuteness to any outfit.
4. Fresh and Fruity Chunky Beanie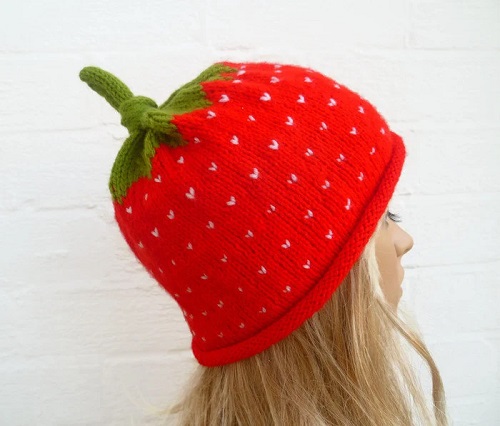 Stay fresh and fruity with this vibrant chunky beanie. This pattern incorporates strawberries into the design, making it a trendy option.
5. Cute and Simple Newborn Beanie
With an adorable stem and leaves, this Strawberry Beanie Crochet Pattern design is irresistibly cute and captures attention effortlessly.
6. Strawberry Kisses Bucket Hat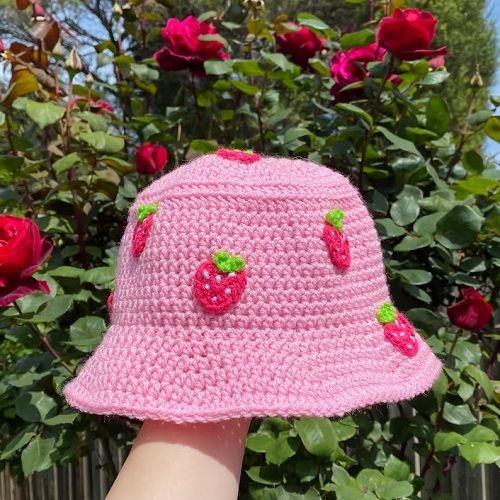 Step out in style and embrace the cuteness of strawberry kisses with this fashionable bucket hat that's sure to turn heads!
7. Two-Tone Berry Blast Beanie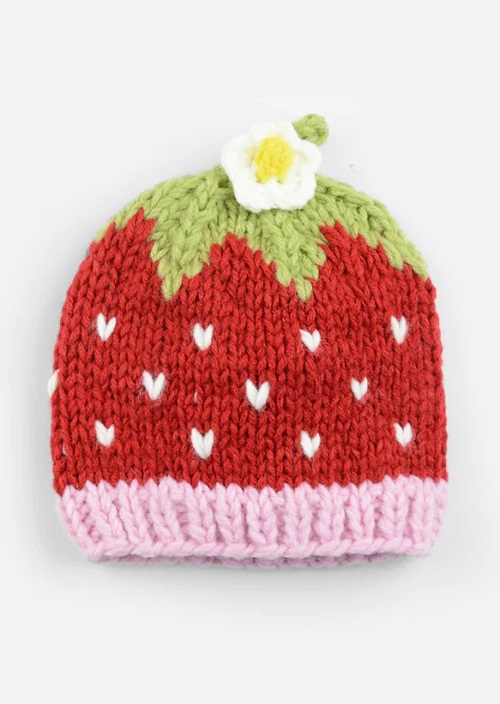 Add a pop of color to your winter wardrobe with this two-toned beanie. The contrasting shades mimic the vibrant colors of strawberries, creating a visually appealing accessory.
8. Bright Red Toddler Strawberry Beanie
Showcase your crochet skills with this toddler strawberry beanie. The textured cables resemble the intertwining vines of strawberry plants, resulting in a unique and eye-catching design.
9. Pumpkin Spice Strawberry Beanie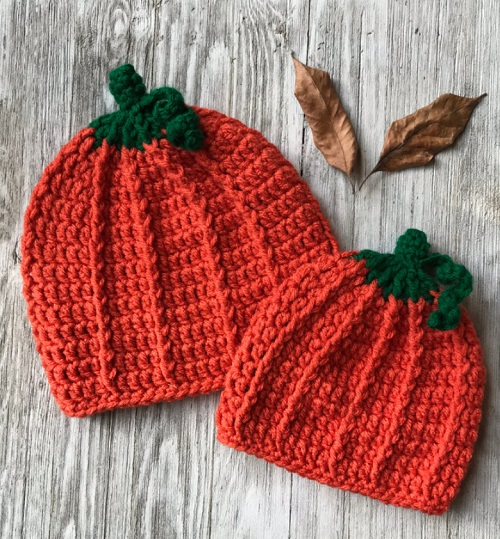 Combine the flavors of fall with the cuteness of strawberries in this unique pumpkin-inspired beanie. It's a perfect accessory for autumn and Halloween.
10. Strawberry Shortcake Hat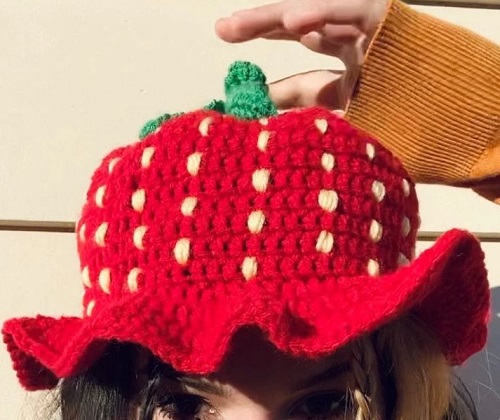 Perfect for adding a sweet and whimsical touch to your outfit, this hat is a delightful accessory that will surely make you stand out in a crowd.
11. Cute Headwear with Earflaps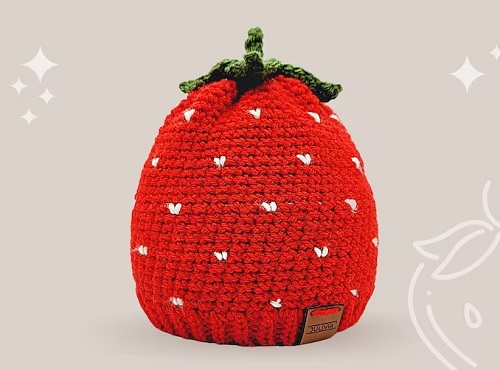 For a classic and versatile beanie pattern, try this pattern designed specifically for adults. Customize this Strawberry Beanie Crochet Pattern with different accents for a whimsy touch.
12. Strawberry Slouch Hat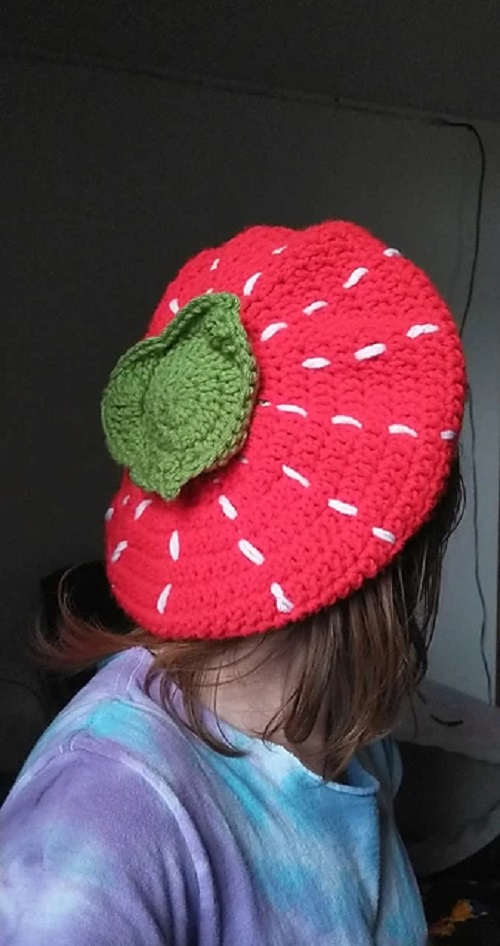 Prepare yourself for an abundance of compliments when you don this strawberry slouch hat with cute twinning attire.
13. Beginners Strawberry Beanie
For those who are new to the world of crocheting, this adorable hat is a delightful project to embark upon. It serves as the ideal complement to your winter wardrobe, adding a touch of elegance.
14. Strawberry Milkshake Pom-Pom Beanie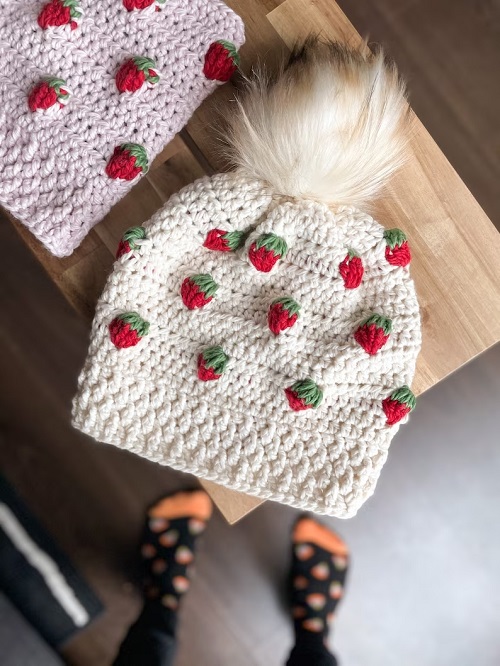 The strawberry milkshake Pom-Pom Beanie is a delightful fusion of comfort and style, with its plush pom-pom top and deliciously warm strawberry-pink knit, making it the perfect accessory for chilly weather.
15. Customizable Cutie Beret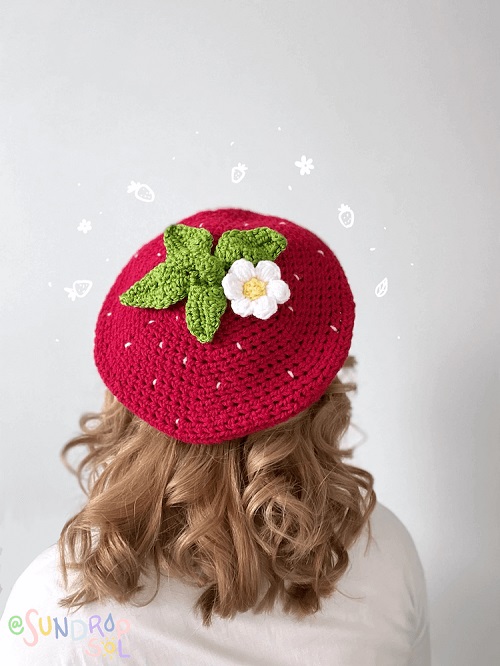 The Customizable Cutie Beret is a charming blend of personal style and chic fashion. Its customizable design allows you to express your individuality while maintaining that classic, sophisticated beret look.
16. Bucket Hat with Strawberry Appliques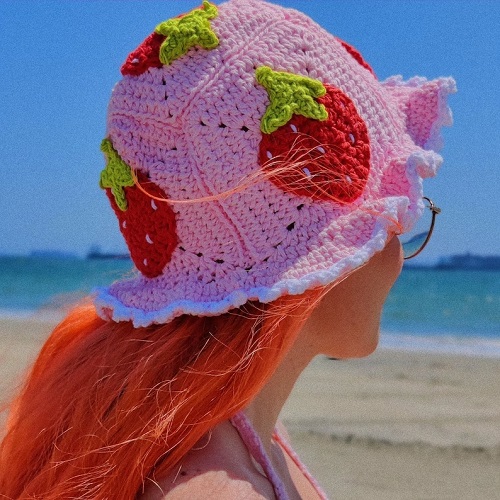 This bucket hat with strawberry appliques merges fashion-forward design and playful aesthetics. Its classic silhouette is adorned with charming strawberry appliques, adding a delightful twist to a timeless accessory.