Discover some creative DIY Crochet Flower Pot Pattern Ideas to add a touch of handmade beauty to your garden!
Elevate your flower pots' aesthetics with these ingenious DIY Crochet Flower Pot Pattern Ideas and transform ordinary pots into charming art pieces!
---
DIY Crochet Flower Pot Pattern Ideas
1. DIY Crochet Pot Cover with Heart Motifs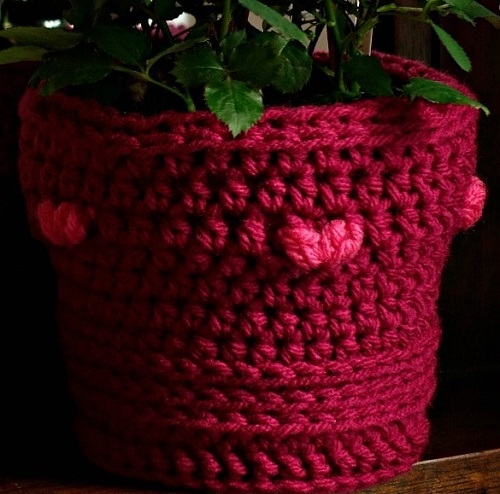 Create this charming DIY Crochet Flower Pot Cover adorned with heart motifs to add a personal touch to your home decor.
2. Crochet Flower Pot Cum Coasters Pattern
The crochet flower pot cum coasters pattern is a versatile design that allows you to create beautiful flower pot holders that double as coasters.
3. DIY Tricolor Crochet Pot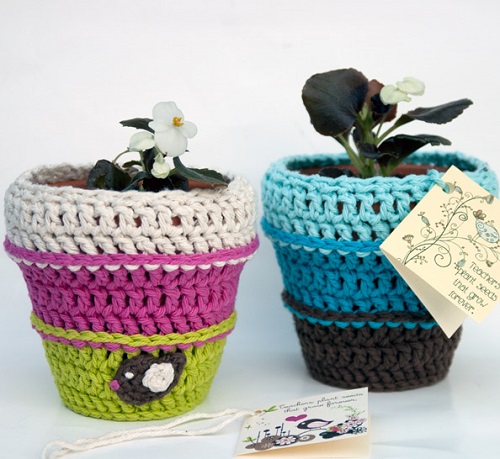 Follow this easy pattern with three yarn colors to craft a unique and cozy home for your favorite plants.
4. Creative Pot Cover Project with Flower Motifs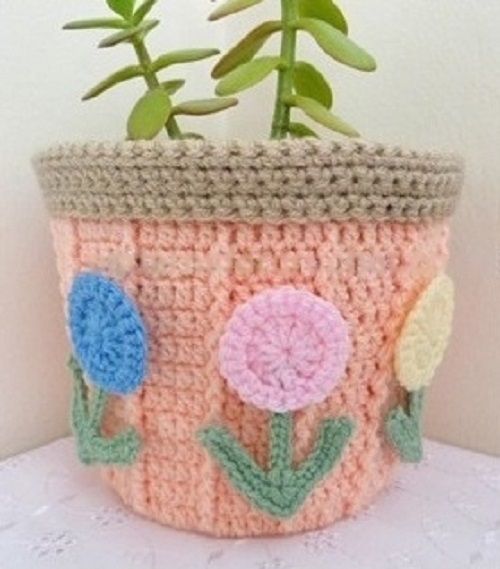 Featuring intricate floral designs, these artistic covers add a touch of elegance and charm to any indoor or outdoor garden space.
5. Colorful Teal Crochet Pot Cover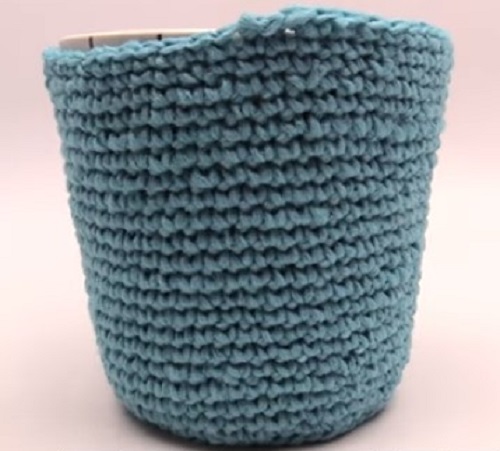 Here is a helpful guide on crocheting a cozy flower pot that will perfectly hold your houseplant besides adding a personal touch to your decor.
6. Mini Flower Pot for Crochet Lovers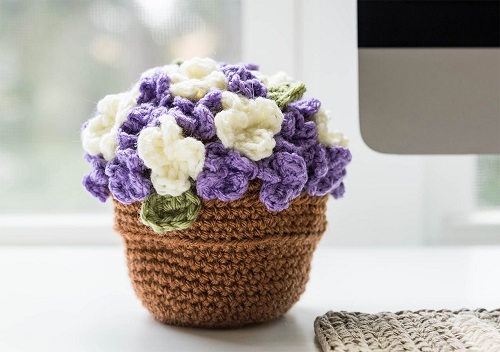 The crochet project can be a charming accessory designed to hold small plants, adding a touch of nature to your crafting space.
7. Beginner-Friendly Pot Cover for Beginners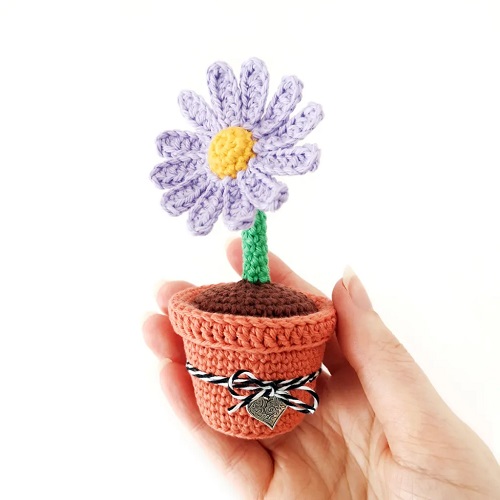 Revitalize your flower pots without stretching your budget with this beginner-friendly pattern. Follow here for step-by-step instructions.
8. Miniature Flower Pot for Tabletop Decors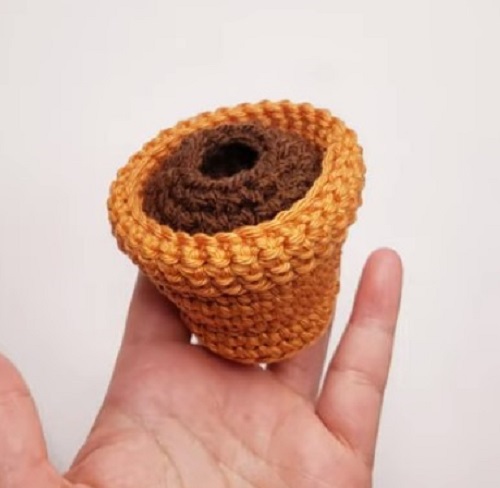 With a compact design and aesthetic appeal make, these patterns make it perfect for adding a touch of nature to office desks, dining tables, or shelves.
9. Bicolor Succulent Pot Cover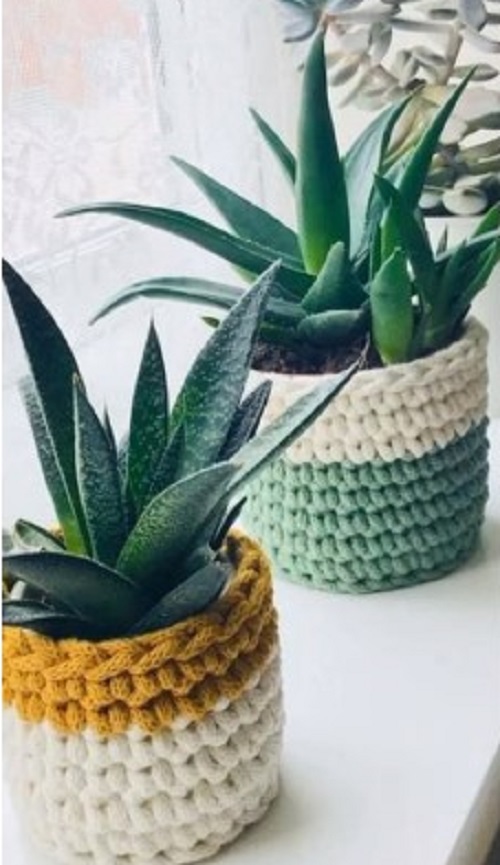 This fusion of gardening and crocheting adds an imaginative twist to your home's greenery. This video will help you with just that.
10. DIY Crochet Flowers in Pot Pattern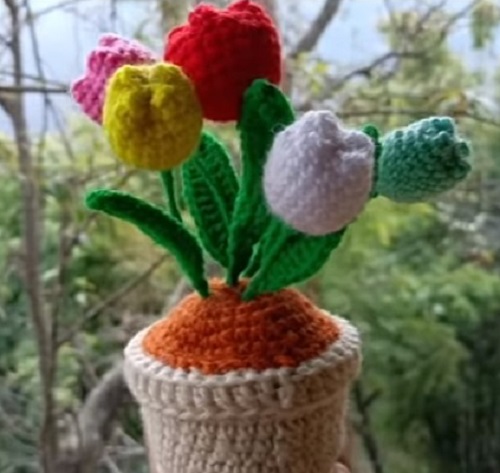 Evoke the magic of blossoming flowers that enables you to design flowers that appear to emerge from the soil naturally. Follow the tutorial here.
11. DIY Hanging Flower Pot Cover Pattern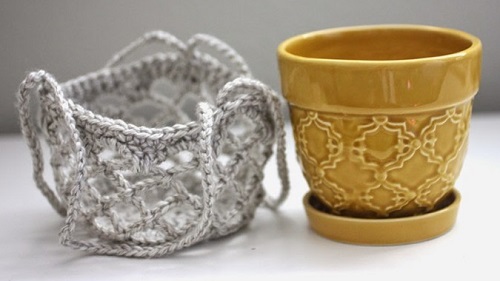 Craft a hanging flower pot cover featuring intricate design for a boho makeover to your decor.
12. Chunky Cactus Pot Cover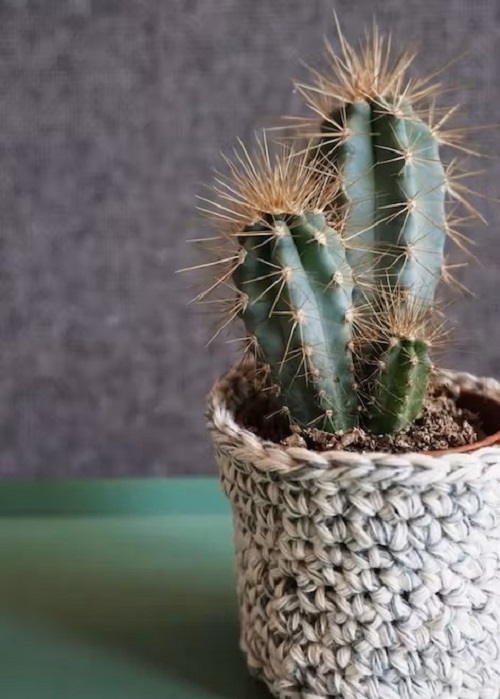 This attractive crochet cactus pot cover pattern transforms plain pots into decorative marvels. Grab the tutorial here.
13. DIY Cozy Succulent Holder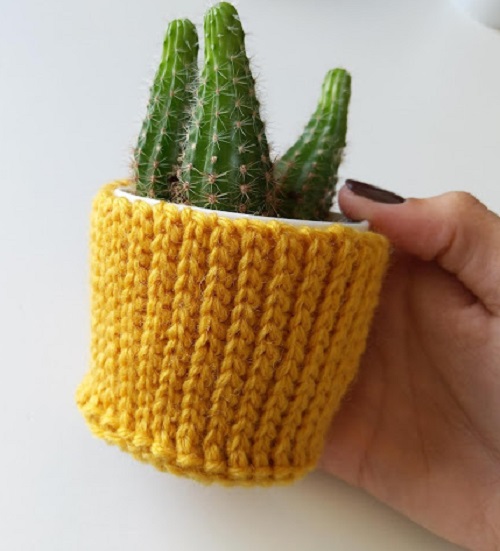 Let your creative juices flow as you curate functional and beautiful succulent holders like this.