Delve into the world of cute DIY Crochet Donkey Patterns and create fun projects that will spark joy in every stitch!
From adorable amigurumi donkeys to donkey-themed accessories, numerous patterns are available to bring these lovable creatures to life. This article explores DIY Crochet Donkey Patterns to inspire your next crochet project.
Learn How to Crochet Elephant Rug Patterns Here!
---
DIY Crochet Donkey Patterns
1. Grey and Brown Donkey Pattern

Perfect for gift-giving or adding a touch of charm to your amigurumi collection, this pattern will guide you through the steps to make a lovable and huggable donkey companion.
2. Adorable Amigurumi Burro Pattern

Design huggable crochet donkey toys with this pattern, perfect for adding charm to your kid's toy collection or as cute indoor decor.
3. Cute Crochet Donkey Toy

Crochet these delightful donkey toys that make great companions for children and charming decorative pieces for any space.
4. Fun and Whimsical Crochet Donkey

Create charming crochet donkey toys with this pattern, perfect for imaginative play and delightful gifts for little ones.
5. Playful Stuffed Donkey Crochet Pattern

Bring joy and playfulness to your crochet projects with this pattern, crafting adorable stuffed donkey toys for endless fun.
6. Donkey-Inspired Crochet Crafts for Playtime

Bring joy to playtime with these donkey-inspired crochet crafts that spark imagination and encourage creative play.
7. Cute and Cuddly Baby Donkey Pattern

Crochet these adorable baby donkey toys that are perfect for snuggles and make charming gifts for little ones.
8. Christmas Spirit Donkey Crochet Pattern

Spread holiday cheer with this festive donkey crochet pattern, creating adorable Christmas-themed donkey toys for the kids at home.
9. Cute Donkey-Inspired Crochet Patterns

Embark on a playful adventure with this crochet pattern, crafting a lovable donkey toy that will inspire imaginative play and endless fun.
10. Fun and Easy Crochet Donkey Pattern

Learn step-by-step how to crochet a donkey with this comprehensive tutorial, perfect for beginners or those looking to expand their skills.
11. Free Crochet Donkey Pattern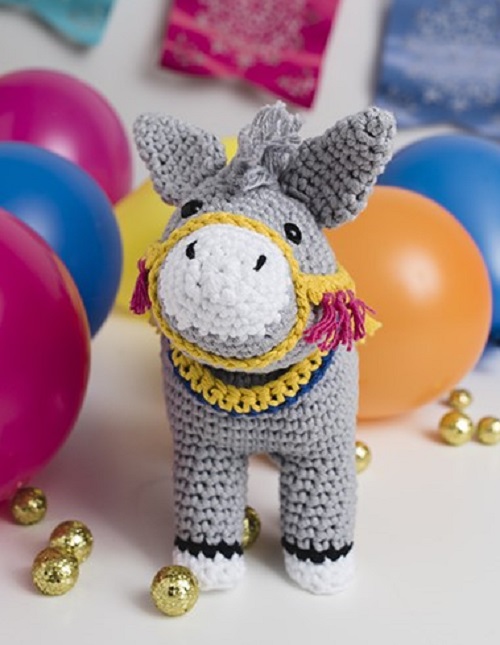 Let your creativity soar, and enjoy the rewarding process of bringing this adorable amigurumi donkey to life.
12. Free Crochet Donkey Pattern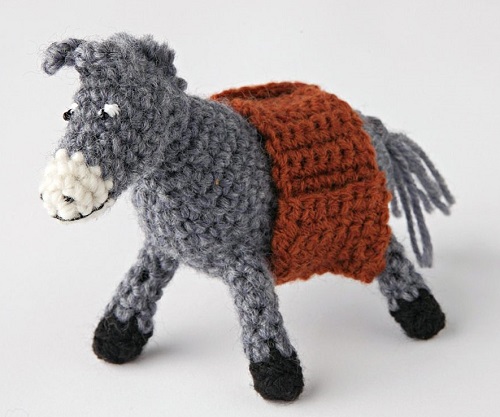 Accessible and convenient, this free crochet donkey pattern allows you to create your lovable donkey toy with ease.
13. Wonky Donkey Crochet Pattern

Embrace the notion with this wonky donkey crochet pattern, creating a unique and characterful toy that will bring smiles and laughter.
Learn How to DIY Crochet Reptiles He

re

!