Let's dive into the world of DIY Crochet Batman Pattern Ideas and start stitching up some superhero magic!
Calling all crochet enthusiasts and devoted Batman fans, come together! If you're eager to unite your crafting passion with your adoration and love for the Dark Knight, then these DIY Crochet Batman Pattern Ideas are precisely what you need to ignite your creativity and infuse your projects with a touch of Gotham-inspired flair.
Look for DIY Crochet Easter basket.

Here
---
15 DIY Crochet Batman Pattern Ideas
1. DIY Batman Security Blanket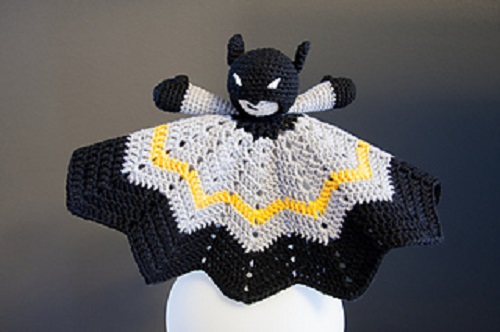 Craft a Batman security blanket for your kids, as they aspire to dress up as their favorite superhero; skillfully crochet this cozy and above all reassuring accessory to ensure they have a comforting, caped companion on chilly nights and adventures.
2. Batman Crochet Amigurumi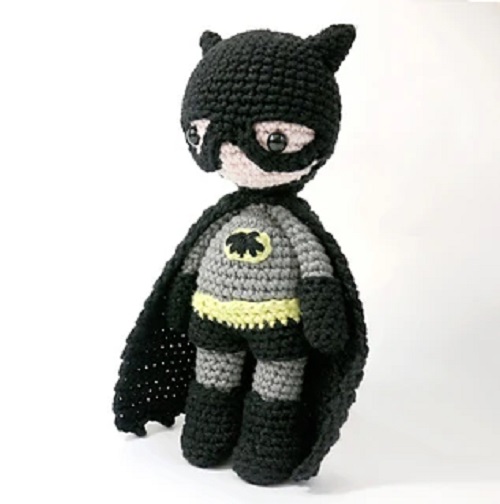 Indulge in the art of amigurumi crafting and create these charming Batman plushies, tailor-made for the young dark knight enthusiasts in your household. As a result of using amigurumi techniques, you can craft these adorable little vigilantes, adding a touch of handmade magic to their playtime or room decor.
3. DIY Little Batman Crochet Pattern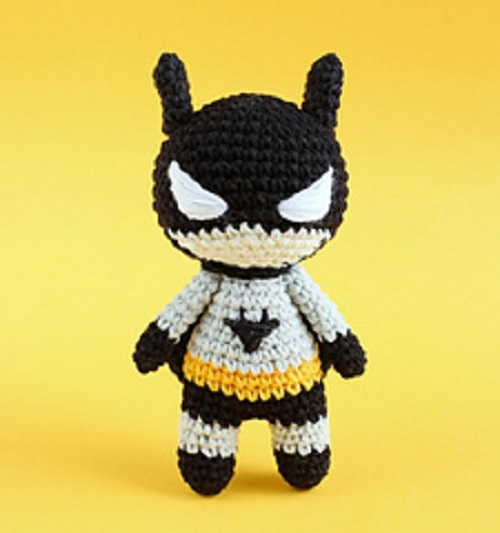 Embark on a creative journey where the legendary Batman undergoes a charming miniature transformation, however these patterns offer a delightful twist on the iconic superhero.
4. Snuggly Batman Crochet Blanket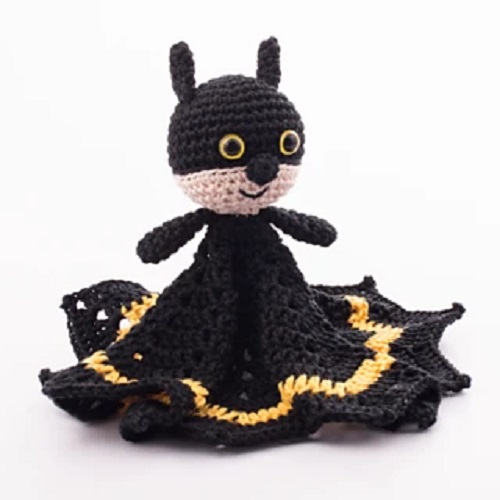 With this pattern, you can create a cozy snuggly blanket with a Batman twist, ideal for enthusiasts of all ages.
5. Crochet Dark Knight Afghan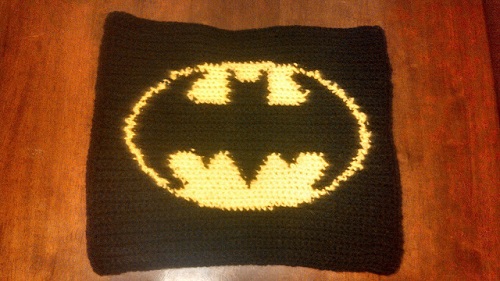 This visually striking Afghan, with its cozy design. It not only keeps you warm but also allows you to showcase your love for the Caped Crusader proudly.
Have a glance at DIY Crochet Christmas Tree Patterns

Here
6. DIY Batman Graph Pattern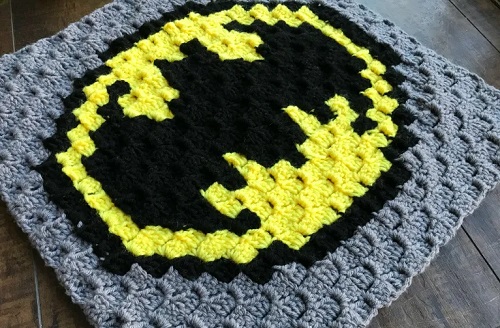 Utilizing the tapestry crochet technique. This unique crochet graph pattern has been specifically designed to assist you in crafting a striking visual portrayal of Batman.
7. DIY Pattern for Batman Afghan Crochet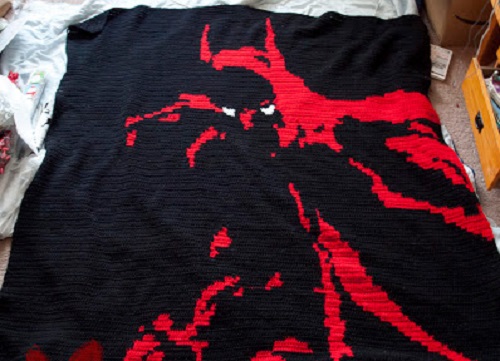 By combining your passion for crocheting with your love for the Dark Knight, you can create a stunning and functional piece of home decor through this project.
8. Classic Batman Hat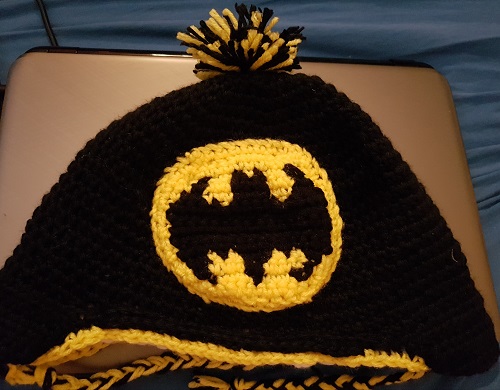 Whether you're a die-hard Batman fan, or maybe just looking to add a touch of subtle fandom to your everyday look, this Batman-themed hat can undoubtedly be a fashionable and unique accessory.
9. DIY Batman Themed Full Body Costume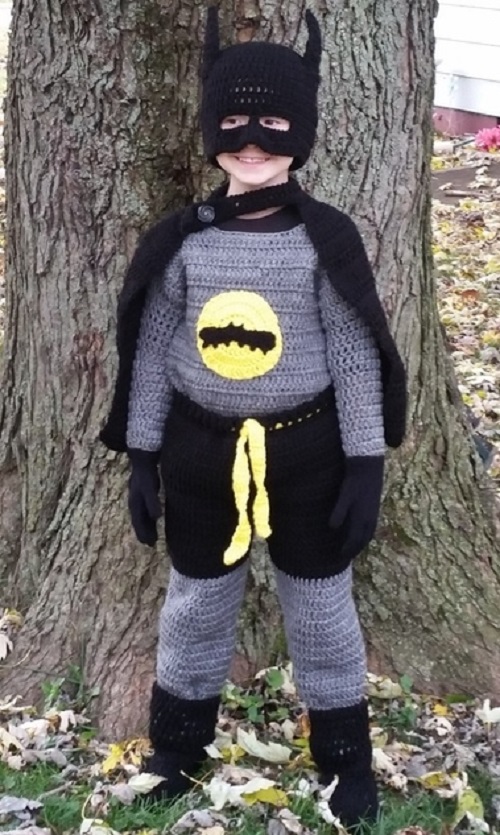 Surprising your ardent Dark Knight fan at home with a complete Batman-themed costume can be a truly delightful and thoughtful gesture. Similarly crafting such a costume not only shows your creativity but also demonstrates your dedication to making their day special. Plus, it's a fantastic way to bring their favorite superhero to life in a memorable way.
10. DIY Batman Plush Pattern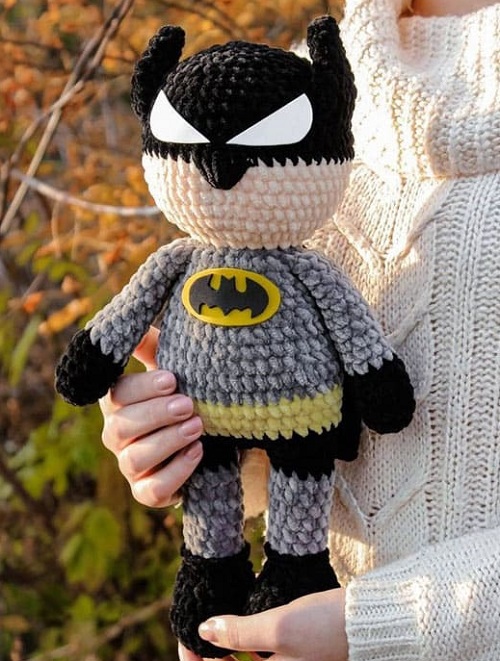 Highlight your passion for crocheting by crafting these utterly charming DIY plushies. These cuddly and huggable creations are not only great for gift-giving but also ideal for fashioning a miniature superhero world right on your cabinet.
12. DIY Crochet Logo Appliques

Supercharge your crochet projects by incorporating personalized Batman logo appliques. Firstly your creations with these imaginative and creative embellishments, providing an unparalleled opportunity so that you can inject character and flair into your crafting pursuits.
13. Adorable Batman Amigurumi Toys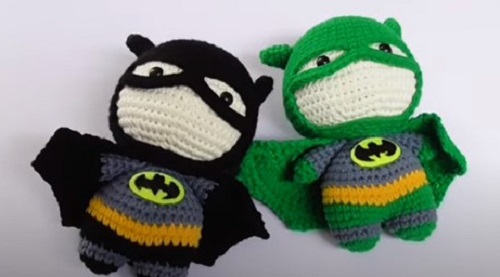 By following this tutorial, you can seamlessly craft a huggable and soft Batman Hero Amigurumi, as a result expertly capturing the Dark Knight's essence in a charming miniature.
14. DIY Batman Eared Hat