Get transported to a world of sweetness and creativity. Explore these Crochet Strawberry Cow patterns and make one for you.
Step into the delightful world of crochet, where creativity knows no bounds! If you're looking for a charming and whimsical project to ignite your crafting passion, you're in for a treat. In this article, we'll guide you through the enchanting process of crocheting your very own Crochet Strawberry Cow, a beloved and adorable amigurumi design.
Look for

these

DIY crochet owl pattern ideas.
---
25 Crochet Strawberry Cow Patterns
1. Moomoo the Crochet Cow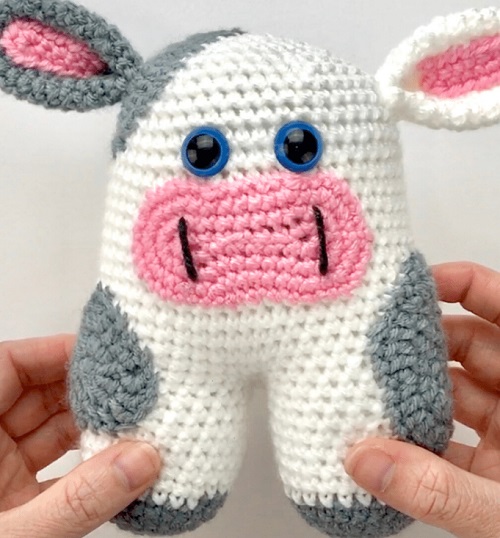 Meet Moomoo, your next crochet adventure! This adorable bovine creation is perfect for beginners and experts alike. Moreover in this article, we'll guide you through crafting Moomoo from start to finish, ensuring you have all the tools and techniques you need.
2.  Easy Crochet Cow Pattern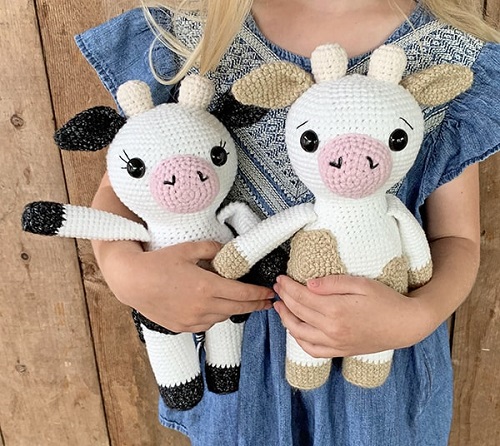 Looking for a straightforward crochet project? Our easy crochet cow pattern has got you covered. Additionally with simple instructions and clear diagrams, you'll create your very own cuddly cow in no time.
3. Crochet Cow Rattle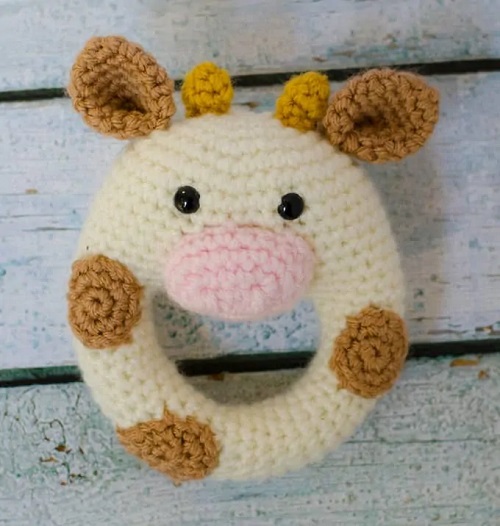 Combine the joy of crochet with the enchantment of a rattle. Moreover learn how to make a delightful crochet cow rattle that's not only cute but also entertaining for little ones.
4. Crochet Strawberry Cow Hat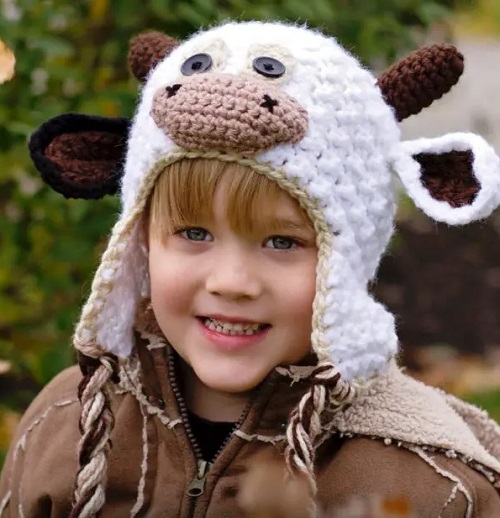 Your little one will look utterly charming in this crochet strawberry cow hat. Additionally follow our guide to create this playful accessory, perfect for any season.
5. Crochet Cow Slippers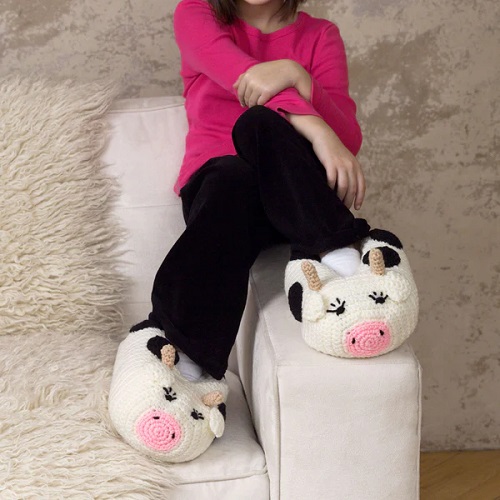 Keep your feet cozy and stylish with these adorable crochet cow slippers. Additionally we'll provide you with detailed instructions to ensure your crochet footwear is both fun and functional.
6. Crochet Baby Cow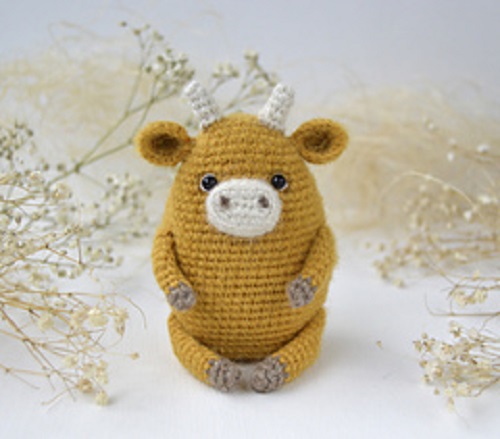 Craft a cute and huggable baby cow with our crochet pattern. Furthermore whether for gifting or keeping, this project will bring warmth and joy to your crocheting experience.
7. Little Bigfoot Crochet Cow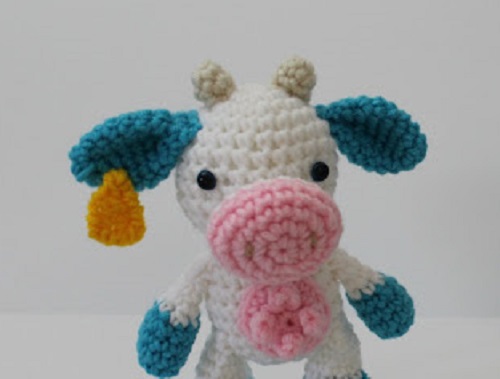 Explore the world of little Bigfoot crochet creatures with this endearing cow pattern. Moreover you'll discover the secrets to bringing these charming characters to life.
8. Crochet Fuzzy Highland Cow
If you're drawn to the fuzzy charm of Highland cows, this crochet project is perfect for you. Furthermore dive into the art of creating a realistic, yet cuddly, Highland cow.
Explore free crochet duck patterns.

Here
9. Miniature Crochet Cow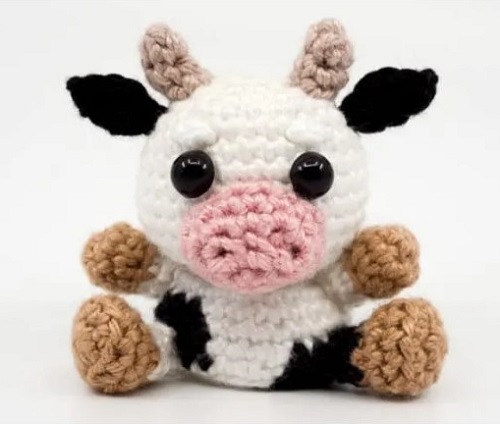 Delve into the world of miniature crochet with this tiny cow project. Additionally despite its size, this crochet creation offers big satisfaction and intricate detailing.
10. Mabel the Crochet Strawberry Cow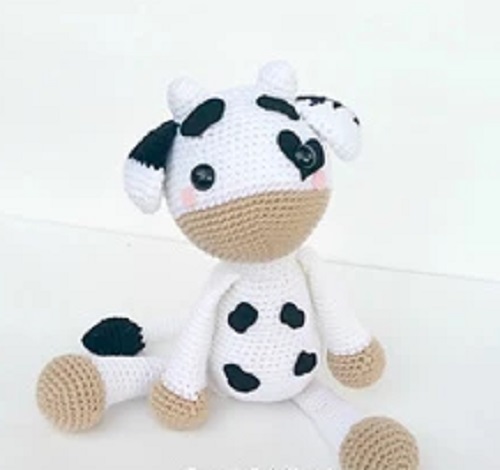 Join us on a journey to crochet Mabel, the strawberry cow. Furthermore we'll provide comprehensive instructions, making sure your final result is as delightful as Mabel herself.
11. Clarabelle the Strawberry Cow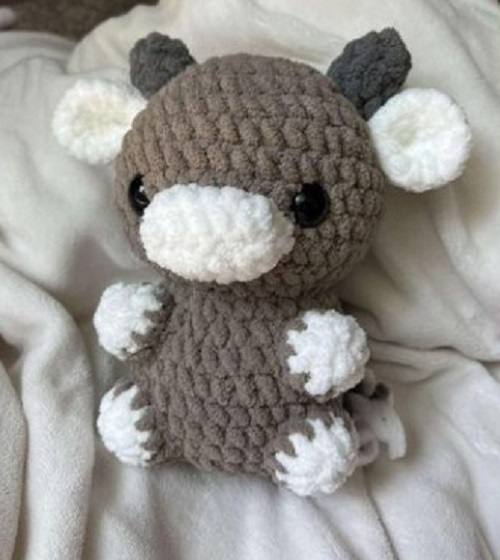 Clarabelle is a crochet masterpiece waiting to be brought to life. Additionally follow our guidance to create this charming strawberry cow, complete with all the details that make her special.
12. Caroline Crochet Cow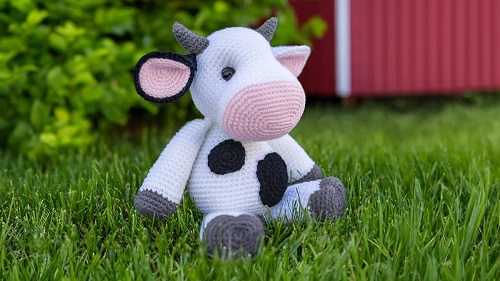 Discover the art of crafting Caroline, a crochet cow with personality. Moreover we'll take you through each step, from choosing the right yarn to adding those final touches.
13. Strawberry Crochet Cow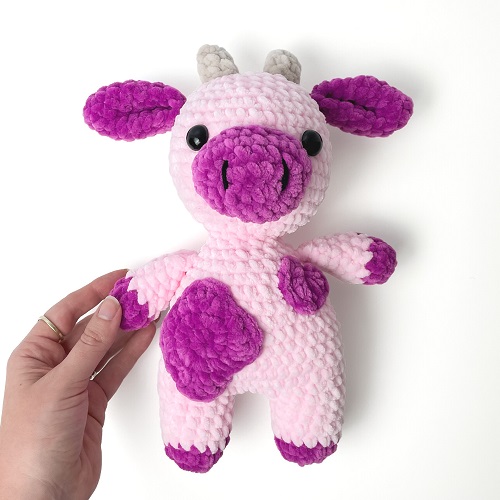 Unleash your creativity as we teach you to crochet a strawberry cow. Furthermore this delightful amigurumi project is both enjoyable and rewarding, making it a must-try for crafters.
14 Chloe The Crochet Cow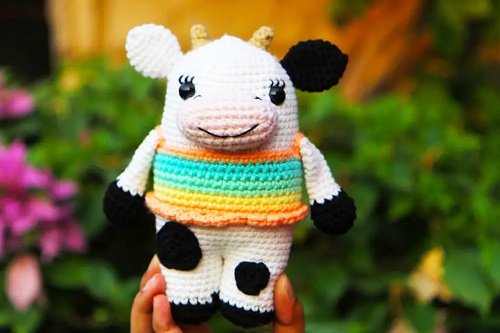 Say hello to Chloe, the crochet cow! In this tutorial, Firstly we'll guide you through the process of creating this lovable character from start to finish.
Here

are free crochet beanie patterns.
15. Amigurumi Crochet Cow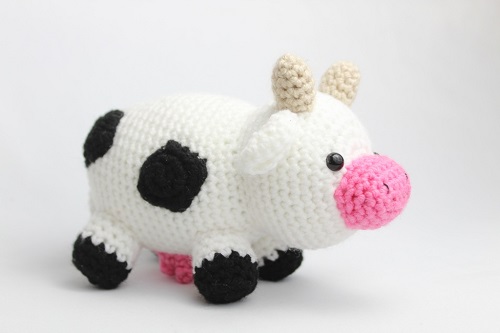 Dive into the world of amigurumi crochet with this charming cow pattern. Moreover you'll learn valuable skills and techniques to make your own cuddly amigurumi friend.
16. Crochet Cow Plushie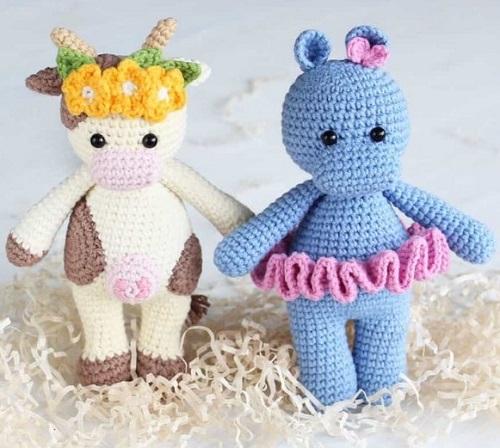 Craft a soft and cuddly cow plushie with our crochet pattern. Furthermore we'll provide detailed instructions to ensure your finished creation is irresistibly huggable.
17. Crochet Squishy Cow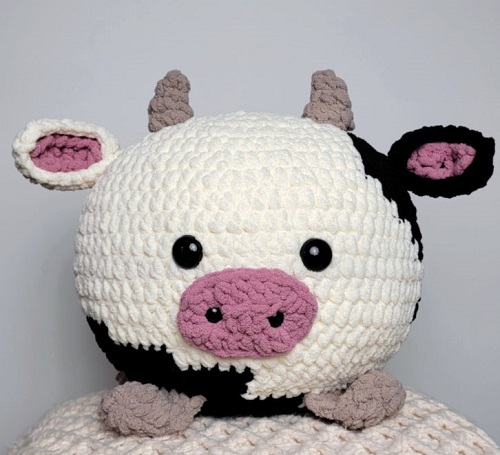 Create a squishy, squeezable cow with our crochet guide. Additionally from the choice of yarn to stuffing techniques, we'll cover it all to make your cow extra squishy.
18. Round Crochet Cow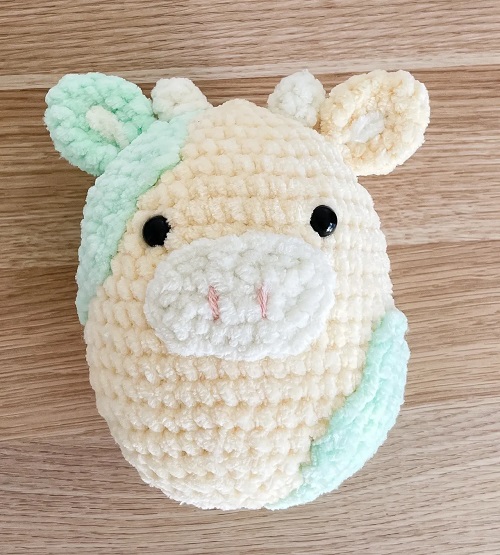 This round crochet cow is a delightful project for those seeking a unique twist on the traditional cow design. Moreover join us in crafting this adorable, circular creation.
19. Hilde the Crochet Cow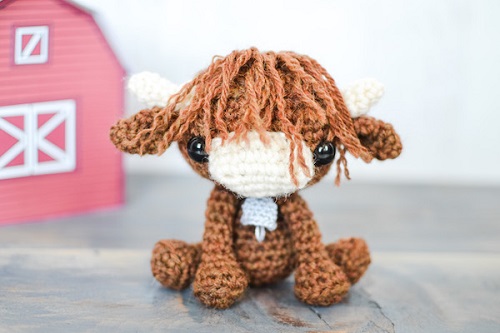 Hilde is a crochet cow brimming with character. Additionally our comprehensive instructions will walk you through every step, helping you bring Hilde to life in your own hands.
20. Crochet Highland Cow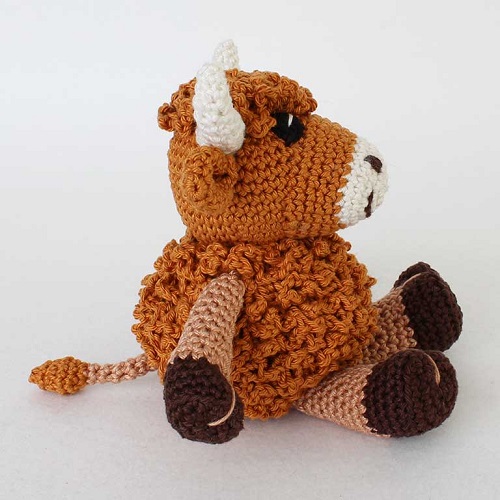 Take on the challenge of crocheting a magnificent Highland cow. Furthermore we'll provide you with expert guidance to ensure your final creation captures the majestic essence of these iconic creatures.
21. Cute Little Harvest Moon Crochet Cow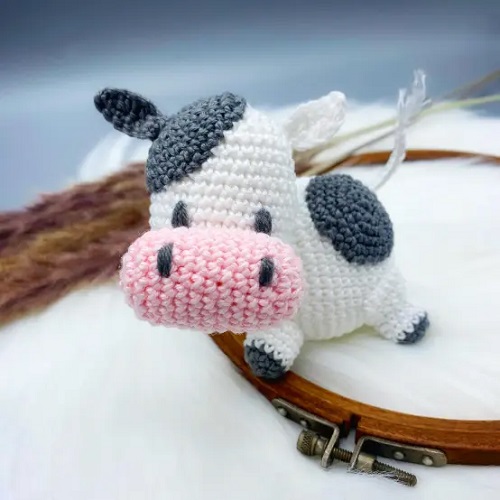 Delve into the world of crochet with the enchanting "Cute Little Harvest Moon Crochet Cow." Additionally this charming pattern introduces you to the art of crafting a whimsical cow adorned with a harvest moon design.
22. Woolly Bully Crochet Cow Pattern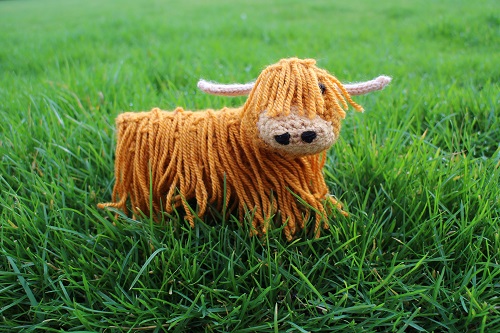 Unleash your creativity with the "Woolly Bully Crochet Cow Pattern." Moreover this adorable amigurumi design offers a delightful twist on the classic cow, featuring a textured and woolly appearance.
23. Crochet Strawberry Cow Potholder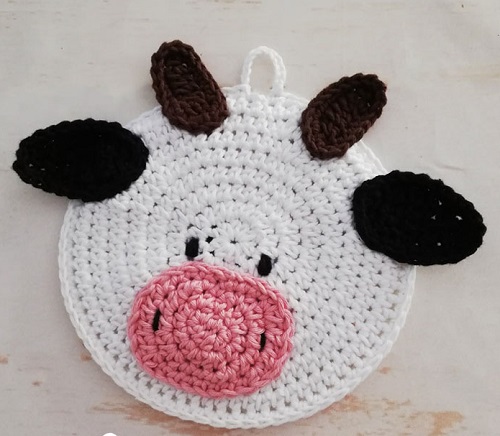 Elevate your kitchen decor with the "Crochet Strawberry Cow Potholder." Furthermore this functional and whimsical crochet project combines style and utility. As we delve into the creation process, we'll provide you with detailed instructions.
24. Amigurumi Cherry Blossom Crochet Cow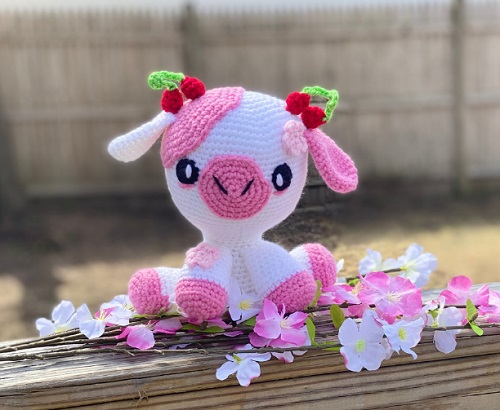 Step into a world of floral charm with the "Amigurumi Cherry Blossom Crochet Cow." Additionally this unique pattern combines the cuteness of a cow with the delicate beauty of cherry blossoms.
25. Crochet Squish mallow Strawberry Cow Pattern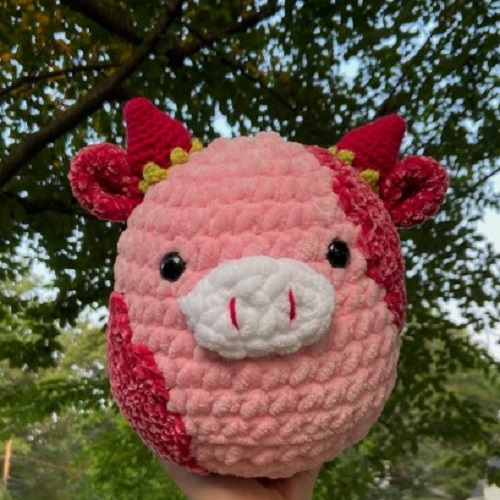 By following these comprehensive guidelines, you'll create a Squishmallow Strawberry Cow that's not only irresistibly cute but also uniquely your own, moreover all while enjoying a smooth and engaging crochet experience.
Explore free crochet elephant patterns.

Here