Learn here about several easy-to-do DIY Crochet Owl Pattern Ideas that will awe the eye and give your house the pleasant feel it deserves.
Are you prepared to add charm and uniqueness to your house? Learn how to crochet lovely owl patterns to make your home a peaceful retreat. Our carefully picked DIY Crochet Owl Pattern Ideas collection offers a fantastic opportunity to display your crafting abilities, regardless of whether you are an experienced crocheter or a beginner. Go on reading.
DIY Crochet Fun Projects, Read

here.
---
DIY Crochet Owl Pattern Ideas
1. Lacy Feathered Owl Pattern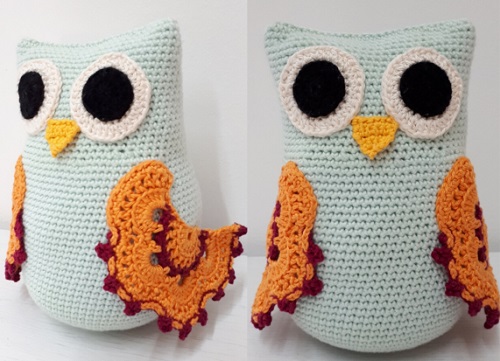 Create an elegant, entrancing owl pattern with lacey, delicate wings. This owl stands out among your other creations thanks to its intricate wings, which give it a special touch.
2. DIY Heartfelt Owl Patches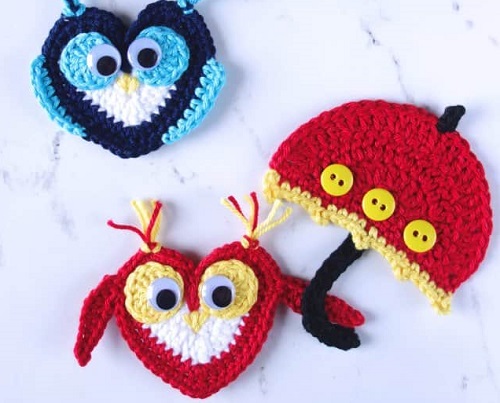 These tiny, heart-shaped owl patches are useful accents for clothes, scrapbooking, and other projects. Their distinctive style gives your projects a whimsical and lovely touch.
3. Snowy Owl Crochet Pattern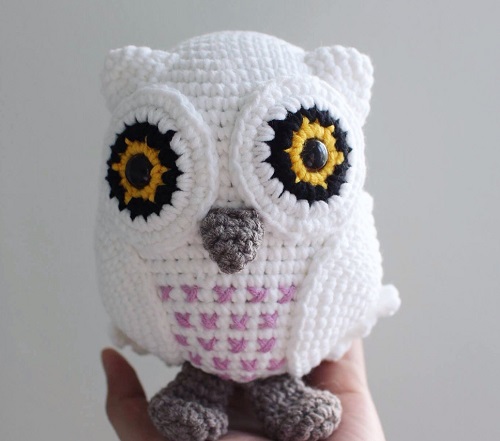 Use a 3.5mm hook and worsted-weight yarn to create a snowy owl. Make a warm friend ideal for birthdays or baby showers with a few basic increases and reductions.
4. DIY Easy Owl Crochet Pattern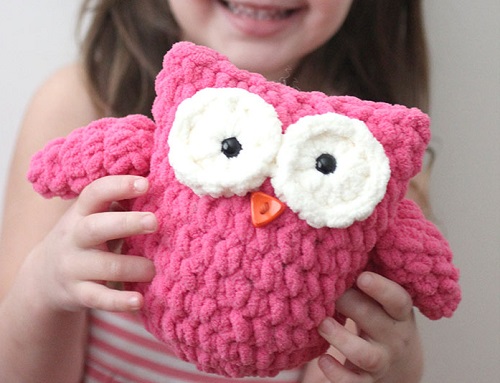 Experience the joy of crafting a plush owl using a size J hook and Bernat Blanket Yarn. This project suits all skill levels and creates an adorable decoration or gift idea.
5. Whimsical Owl Wonder – Free Crochet Pattern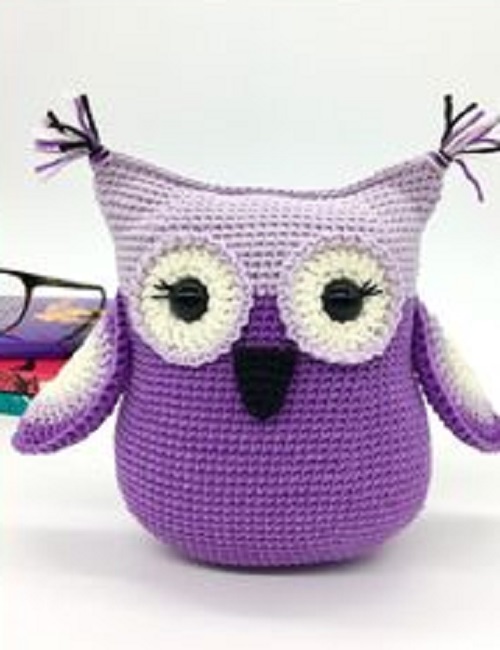 Use this free owl crochet pattern to create a sweet owl named Olive with perceptive eyes and graceful wings. Make a cute 19 cm high by 18 cm broad owl with crochet. This project is ideal for beginning and intermediate crocheters.
6. DIY Cute Crochet Baby Owl Amigurumi  Pattern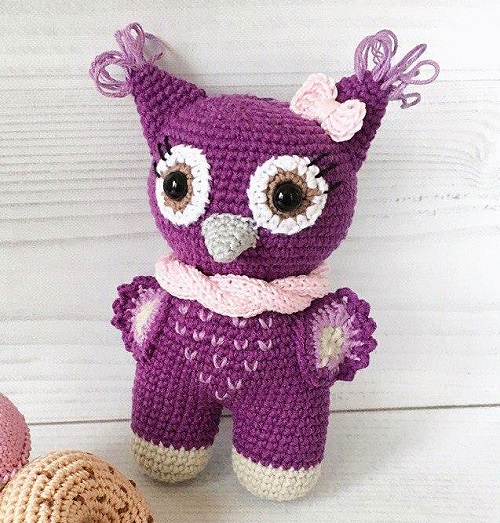 Embrace crochet by making a gorgeous amigurumi baby owl. Use a 2.00 mm hook and purple, lilac, and grey yarn to create a lovely nursery décor. DIY is here.
7. Crochet Stylish Owl Purse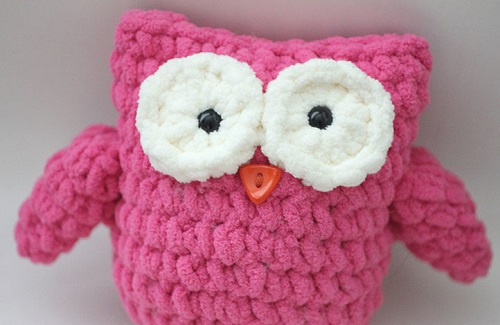 Use a h/5.0 mm hook and worsted weight yarn to create a lovely owl purse. The beautiful item made from this intermediate-level project is ideal for carrying necessities.
8. DIY Free Owl Blanket Crochet Pattern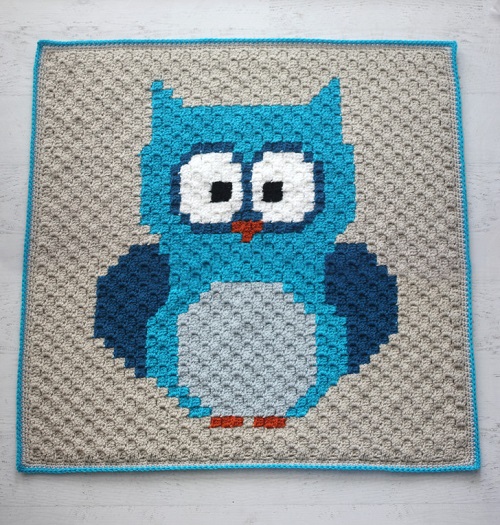 Try this crochet pattern to learn the corner-to-corner technique. Using Lion Brand Yarn to knit a cozy and plush blanket. It is ideal for beginners looking for a fulfilling assignment.
9. Crochet Soft Owl Eyes Blanket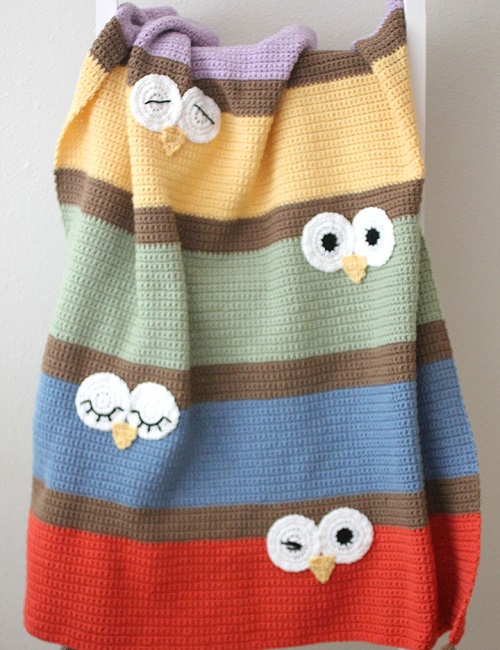 The lovely blanket with crocheted owl eyes will make you feel comfortable. This blanket, made using Red Heart Super Saver yarn, is excellent for unwinding. Access the pattern here.
10. DIY Huggable Owl Design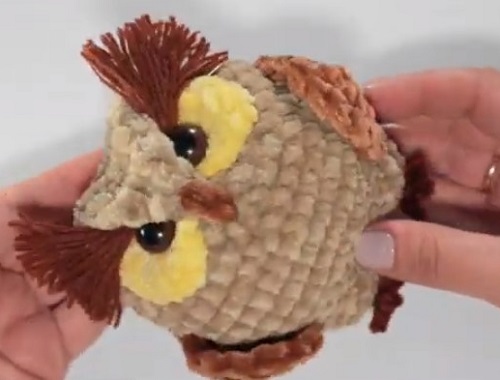 Craft a charming decoration using basic materials and techniques. Watch here for the detailed video tutorial.
11. Crochet Owl Coaster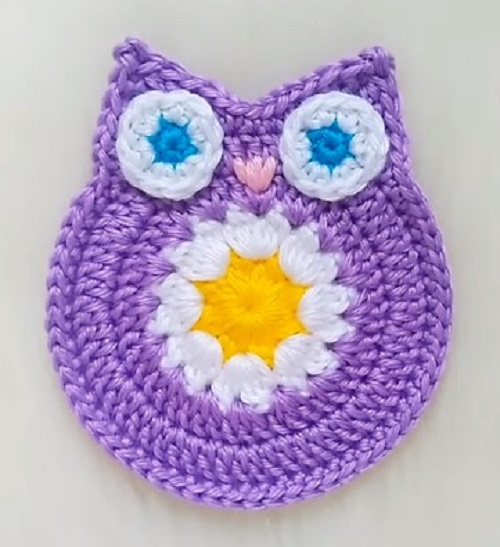 Master crafting an owl applique and coaster with this tutorial. Follow along with clear instructions and everyday supplies.
12. DIY Crochet Owl Pouch Pattern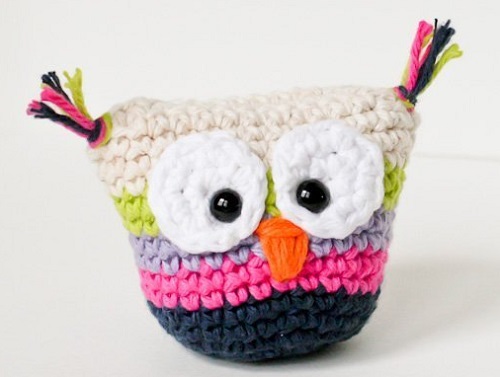 Create adaptable pockets for keeping small items in various colors and patterns. A quick and simple pattern perfect for using up yarn remnants and clearing out your stockpile. Access the way here.
13. Baby Owl Security Blanket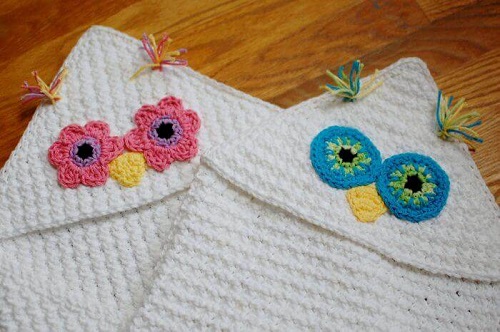 Crochet it with suitable yarn, and transform it into a playful hooded towel for enjoyable bath times. Easily adaptable for size adjustments.
14. DIY Crochet Owl Keychain Pattern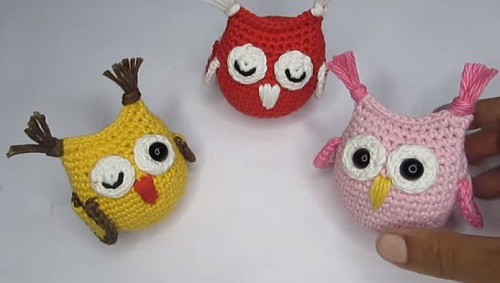 A beautiful crochet owl bookmark will improve your reading experience. Make custom bookmarks for yourself or as considerate presents for readers. Enjoy how this DIY idea combines art and utility.
Check Out Some Amazing Crochet Elephant Rug Patterns here.
15. Sleepy Lavender Owl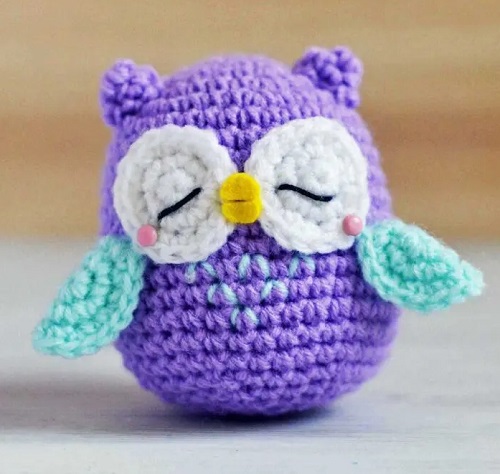 The Sleepy Lavender Owl showcases lively hues that can instantly brighten up your surroundings. With its petite size and beginner-friendly instructions, this project is perfect for crafting with kids or gifting to loved ones.
16. DIY Colorful Owl Wardrobe Accent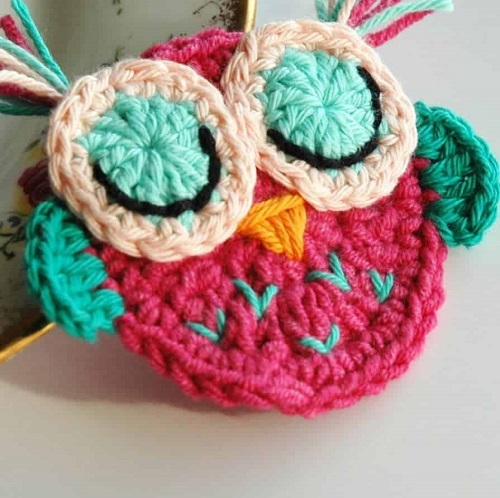 Colorful Owl Wardrobe Accent is a captivating creation that showcases your unique style and adds a playful touch to scarves, shirts, and other garments.
17. Crochet Owl Cushion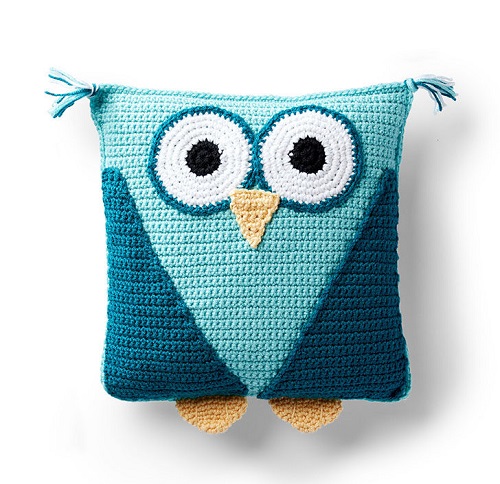 With its user-friendly instructions, you can crochet a cozy accessory suitable for sunny summers and comfortable winters.
18. DIY The Barn Owl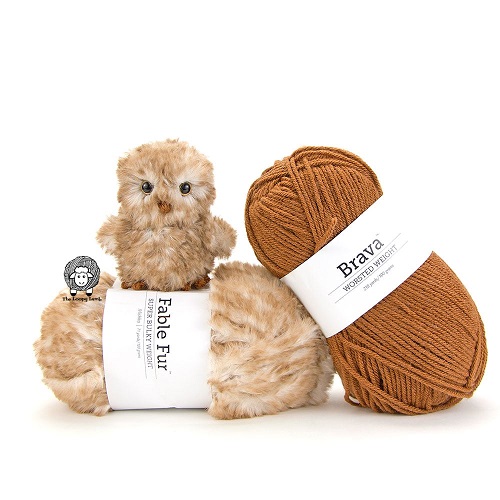 This compact creation balances simplicity and artistic challenge, perfect for owl enthusiasts and crochet lovers. Follow the pattern here.
Have a glance at 19 DIY Crochet Mesh Top Pattern

here
19. Day & Night Feathered Friends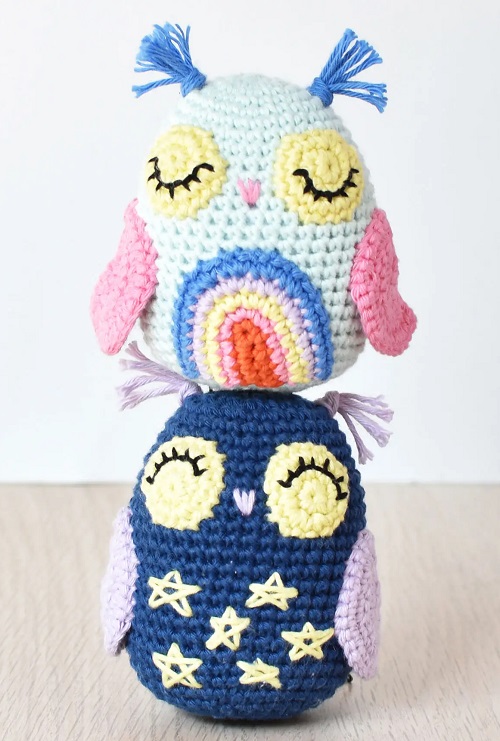 Craft two distinct owls—one asleep and one alert—to infuse a touch of whimsy into any space, day or night. Here is the pattern attached for you.
20. DIY Classic Mini Owl Toys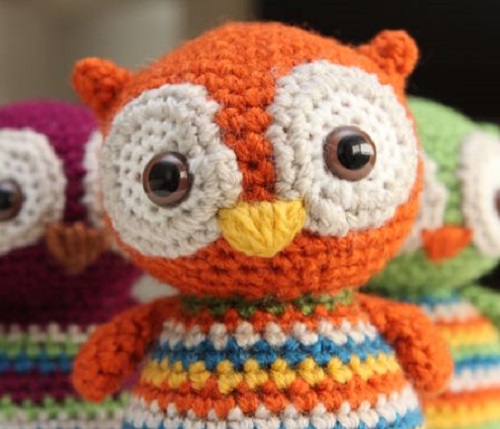 Craft timeless charm with the Classic Mini Owl Toys crochet pattern; these enduring owl toys can be customized in various brown shades, adding a touch of versatility to your crafting.
21. Cozy Newborn Owl Cap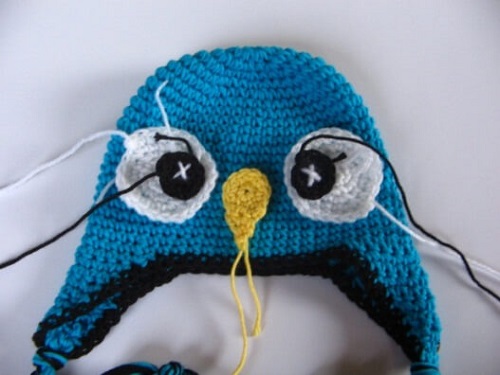 Work single crochet stitches in continuous rounds until the hat reaches the desired height. Switch colors as needed to achieve the desired design. Dig on to get the details here.
22. DIY Heartwarming Valentine's Owl Pattern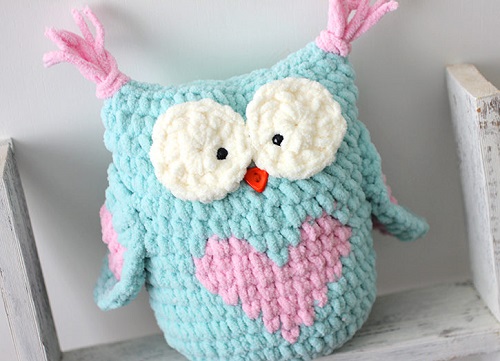 Celebrate love with the Heartwarming Valentine's Owl. This large-sized creation reimagines the traditional heart motif, offering a unique and endearing twist for a holiday.
23. Crochet Heart Belly Owl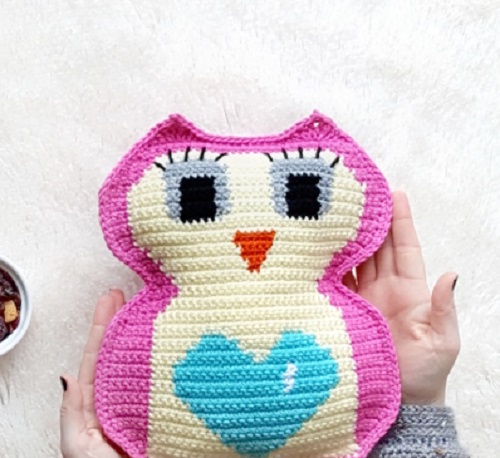 The heart-bellied crochet owl will provide humor to your space. A charming organizer or present can be made using Aran yarn and a 4.00 mm hook. Enjoy the experience of producing this beautiful item.
24. DIY Crochet Cuddly Owl Pattern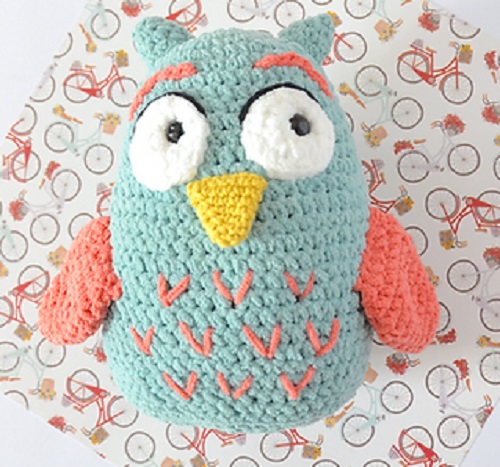 Create a cuddly companion with Bernat Baby Blanket yarn, hooks, and safety eyes. This sizeable stuffed owl brings comfort to baby bedtime.
25. Adorable Pocket Pal Owl Pattern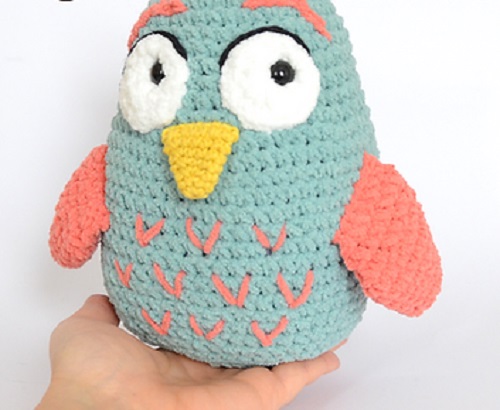 Perfect for beginners, this project requires minimal sewing and results in a plush companion. Enjoy stitching up this fuzzy friend.
26. DIY Charming Owl Fashion Bag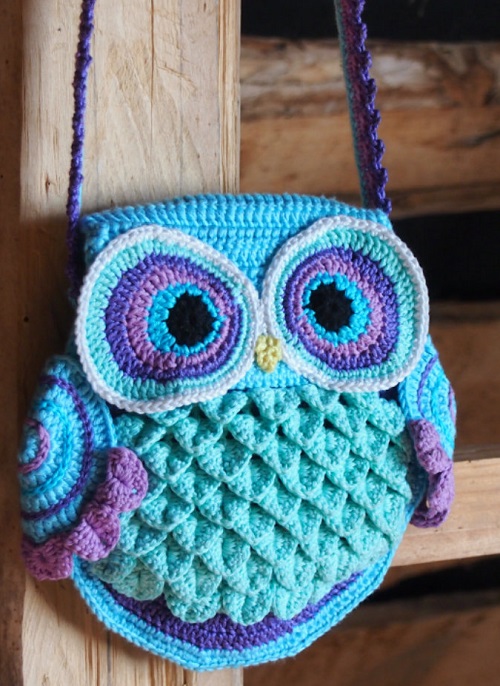 Crochet charming medium-sized creations using cotton yarn and magnetic closures; add a distinctive touch to your attire, making it ideal for a summer outing. Get the pattern here.
27. Comforting Owl Security Blanket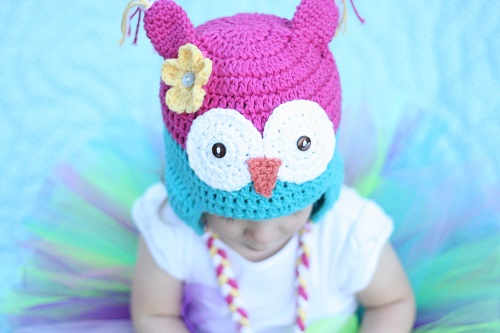 Work the earflaps, reducing the number of hdc stitches in each row, and then single-crochet the opening. Use an H hook to add owl features and a second earflap before single crocheting all the way around. DIY it here.
28. DIY Rainbow Owl Patchwork Square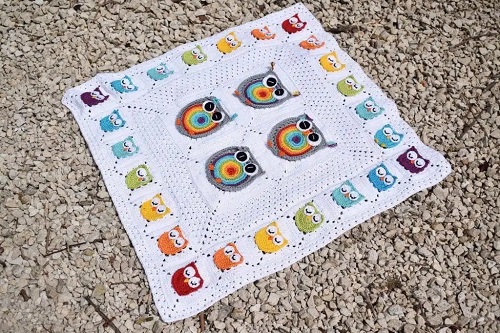 Craft vibrant granny squares using DK weight 8-ply cotton-acrylic yarn. Use a 3.5mm crochet hook (US size E) and a tapestry needle for weaving. Find detailed instructions here.