Discover the therapeutic art of Crochet Lavender Pattern while bringing the tranquil allure of lavender into your home.
In today's fast-paced world, finding moments of tranquility and connecting with nature can be a soothing balm for our souls. One way to achieve this harmony is through the meditative and creative practice of crochet. Transitioning from the hustle and bustle of daily life into a serene haven can be as simple as picking up a crochet hook and some soft yarn for these Crochet Lavender Pattern.
Here

are DIY crochet bucket bag patterns.
---
Crochet Lavender Patterns
1. Crochet Lavender Flower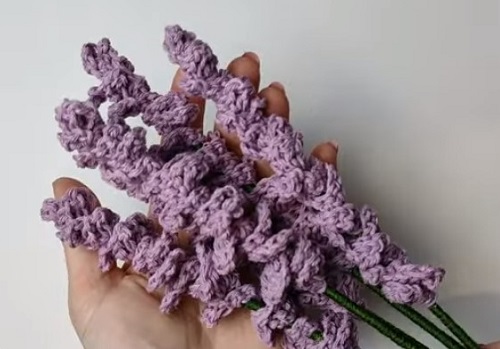 Firstly, the Crochet Lavender Flower Pattern is a delightful project for crafters seeking to add a touch of nature-inspired beauty to their creations. This pattern offers step-by-step instructions for crafting intricate lavender flowers using crochet techniques.
Moreover, it provides a wonderful opportunity to enhance your crochet skills while creating charming floral decorations for various uses.
2. Crochet Bouquet Pattern Free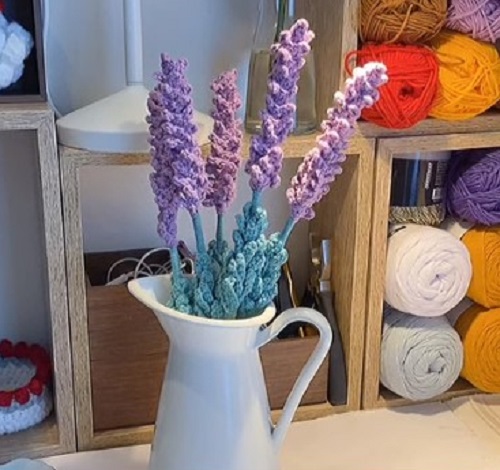 If you're looking for a creative and cost-effective way to infuse a touch of lavender charm into your home decor, then the Crochet Lavender Bouquet Pattern Free is a perfect choice. This pattern not only provides you with the instructions to create beautiful lavender flowers but also guides you in arranging them into a stunning bouquet. Additionally, it's a free resource, making it even more appealing.
3. Lavender Bags Pattern Free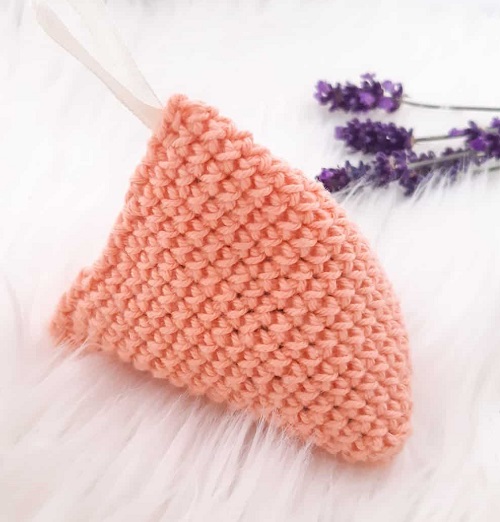 For those who love lavender and are enthusiastic about crochet, the Crochet Lavender Bags Pattern Free is a fantastic project. This pattern not only offers a chance to create charming lavender-themed bags but also comes with the added benefit of being free. Moreover, it's a beginner-friendly pattern, making it accessible to crafters at all skill levels.
4. Beginner Friendly Lavender Crochet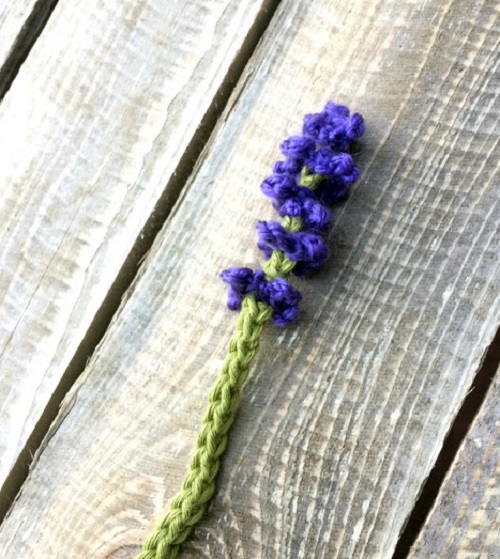 If you're just starting your crochet journey, consider diving into the world of lavender crochet. This beginner-friendly approach to lavender-themed crochet projects offers a gentle introduction to the craft.
Firstly, you'll find patterns designed with simplicity in mind, ensuring that even newcomers to crochet can achieve beautiful results. Additionally, the instructions are clear and concise, guiding you through the process step by step.
Discover

these

crochet strawberry cow patterns.
5. The Lavender Chair Crochet Patterns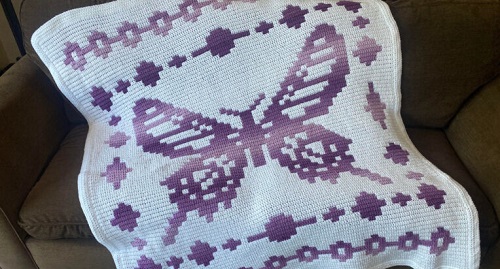 The Lavender Chair Crochet Patterns collection is a treasure trove of creative possibilities for crochet enthusiasts. Featuring a diverse array of lavender-inspired patterns, this resource offers a wide range of projects to explore.
Firstly, you'll discover patterns for everything from lavender flowers to lavender sachets and beyond. Additionally, each pattern is thoughtfully crafted, ensuring that you can create beautiful.
6. Lavender Sachet Pattern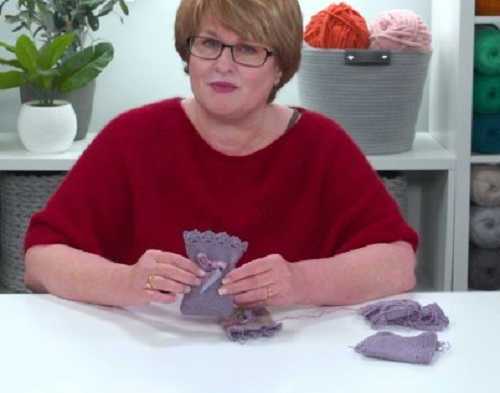 Elevate your crafting skills with the Crochet Lavender Sachet Pattern, a delightful project that combines the art of crochet with the soothing scent of lavender. Firstly, this pattern provides detailed instructions for crafting elegant lavender sachets that are perfect for tucking into drawers, closets, or gifting to loved ones. Additionally, the combination of crochet and lavender adds a unique touch to these sachets.
7. Lavender Written Pattern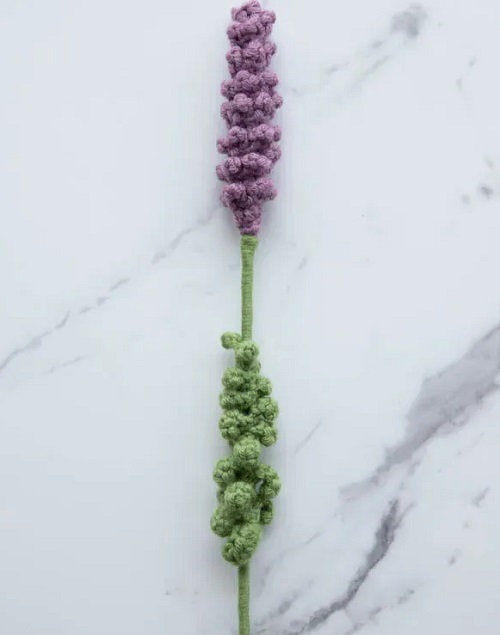 The Crochet Lavender Written Pattern is a valuable resource for crocheters seeking clear and concise instructions to create beautiful lavender-themed items. Firstly, this pattern provides a step-by-step written guide that makes it easy to follow along and bring your lavender crochet project to life.
Additionally, the written format ensures that you can access and reference the instructions at your convenience.
8. Free Lavender Pattern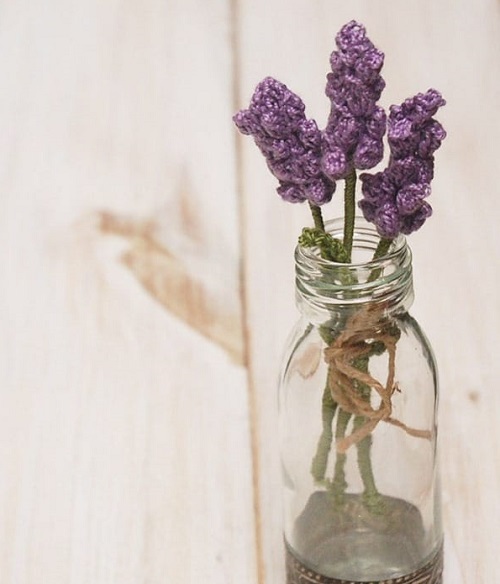 Discover the beauty of lavender crochet without breaking the bank with the Free Crochet Lavender Pattern. This resource offers a selection of lavender-themed patterns that are completely free of charge.
Firstly, it's a fantastic option for crafters on a budget or those who want to try their hand at lavender crochet without any financial commitment.
9. Lavender Flower Crochet Pattern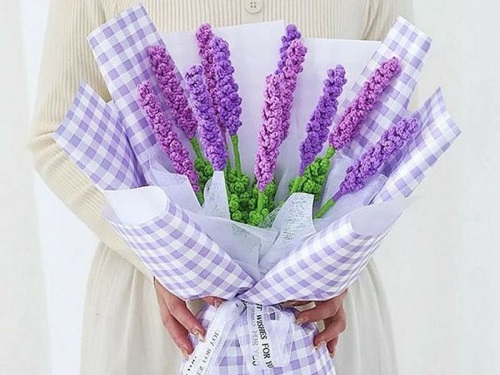 Create timeless floral beauty with the Lavender Flower Crochet Pattern. Firstly, this idea provides detailed instructions for crafting exquisite lavender flowers using crochet techniques. Whether you're a beginner or an experienced crocheter, you can create these charming flowers with ease.
Additionally, lavender flowers have a distinct and calming fragrance, making them an ideal choice for various decorative and aromatic purposes.
10. Lavender Applique Pattern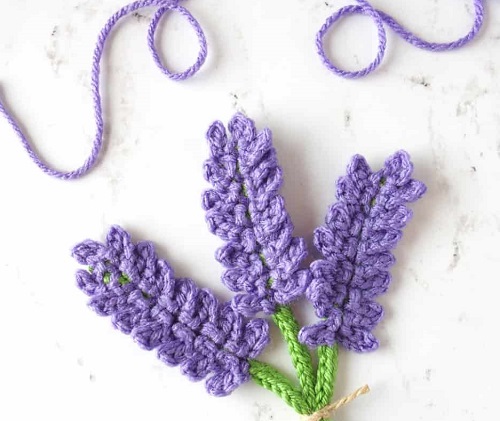 Elevate your crochet projects with the Lavender Applique Pattern. Firstly, this pattern provides instructions for crafting delicate lavender-themed appliques that can be added to a wide range of items, from clothing to home decor. These appliques add a touch of elegance and fragrance to your creations.
Look for

these

crochet granny squares with flowers.