If your kids are fans of fictional characters, then you're in for a treat! Use these Unicorn Crochet Patterns for preparing cute toys and accessories!
Unicorn is a fictional horse with a pointed horn on its head and rainbow-like hair. Nowadays, they can be seen everywhere, printed on t-shirts, bags, and toys. If your kid is also fond of it, then these easy Unicorn Crochet Patterns ideas are going to be a great help for you!
---
1. Baby Unicorn Amigurumi Pattern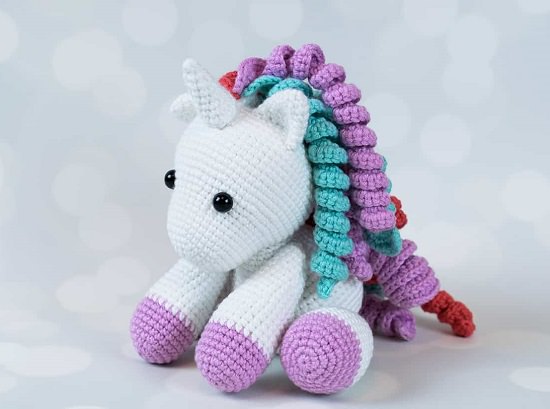 The most lovely accessory for any child is a toy that becomes more special if his/her mother stitches it. Crochet this fluffy unicorn for your kid with all your love!
2. Rainbow Cuddles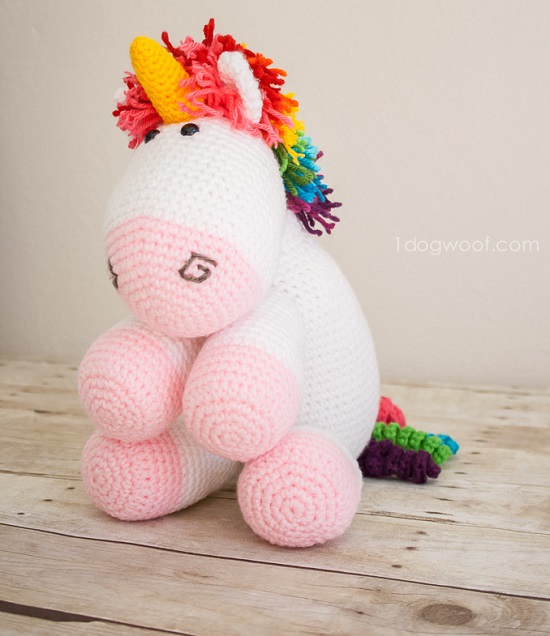 A cuddle-me-unicorn for your toddler with a rainbow mane is a perfect gift! This white unicorn with pink hooves and colorful tail can make any kid fall in love with it!
3. Unicorn Pillow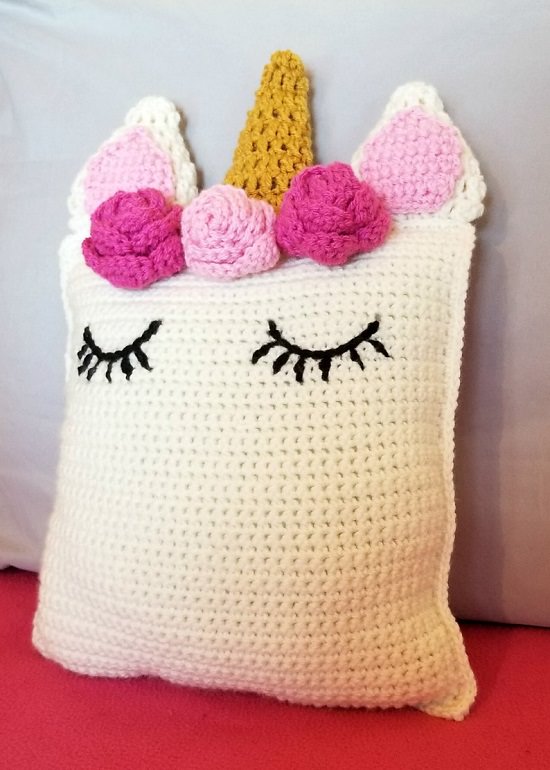 This Crochet Unicorn pillow friend is both a great toy and a comfy cushion! This is one of the best Unicorn Crochet Patterns on this list for sure!
4. Unicorn Ragdoll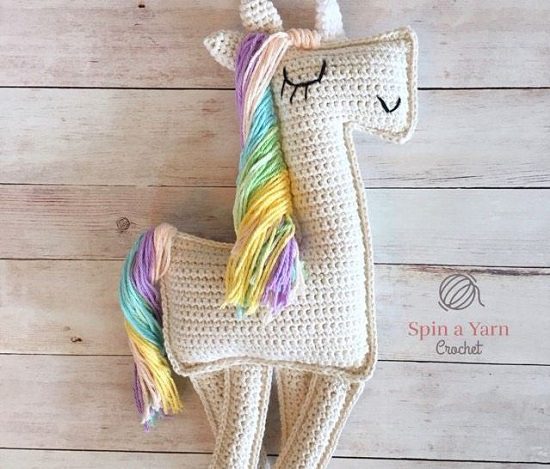 This Ragdoll unicorn can be a lovely addition to not just a kid's room but anywhere. The use of off-white shade with multi-hued yarns are worth appreciating!
5. Charley- The Tiny Unicorn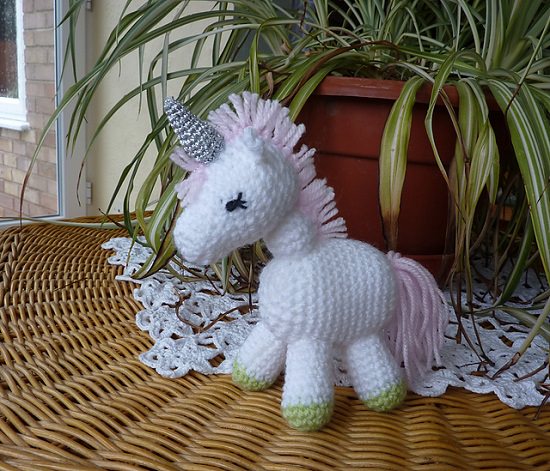 If you're a crochet fan, you can not miss this one. This unicorn lovely crochet pattern has a pale pink mane and tail with a silver horn, magnifying its look further.
6. Sleeping Unicorn Pony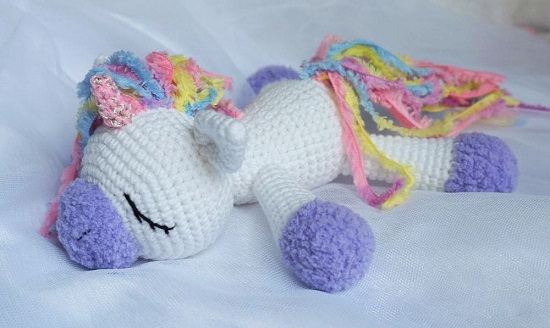 Make a sleeping unicorn for your baby by fusing colorful yarns to stitch a mane and neutral yarn for the body. Check out its tutorial at Amigurumi Today!
7. Little Pony Unicorn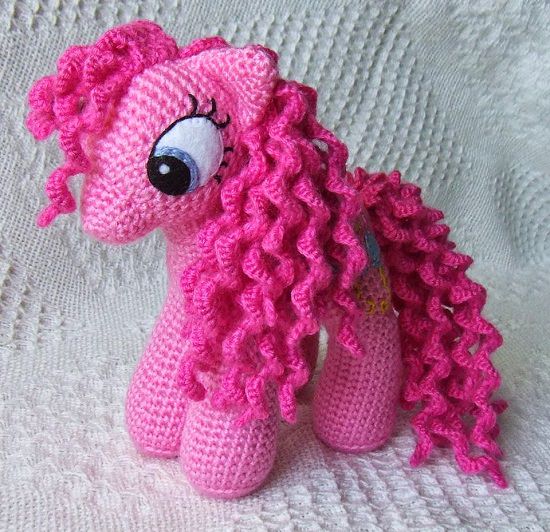 Young girls are fond of pink color, so this pink pony unicorn, with curly hairs and big eyes, is going to look adorable in her dollhouse! More details at Knit One Awesome Blog.
8. Unicorn Hat with Flowers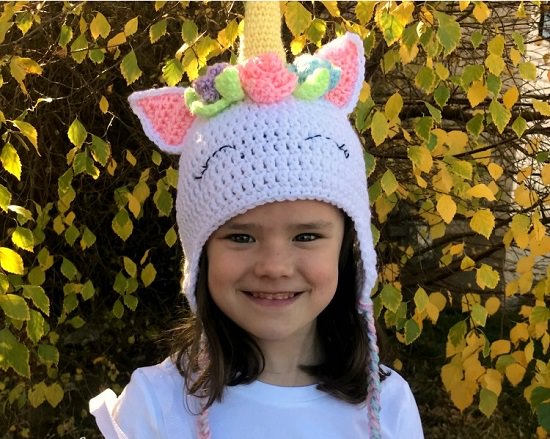 This Halloween, give your child a different look by crocheting this unicorn hat by following the free pattern available at 5 Little Monsters. Use colorful yarns to weave a horn, ears, eyes, flowers, and braids to its earflaps.
9. Plush Unicorn Toy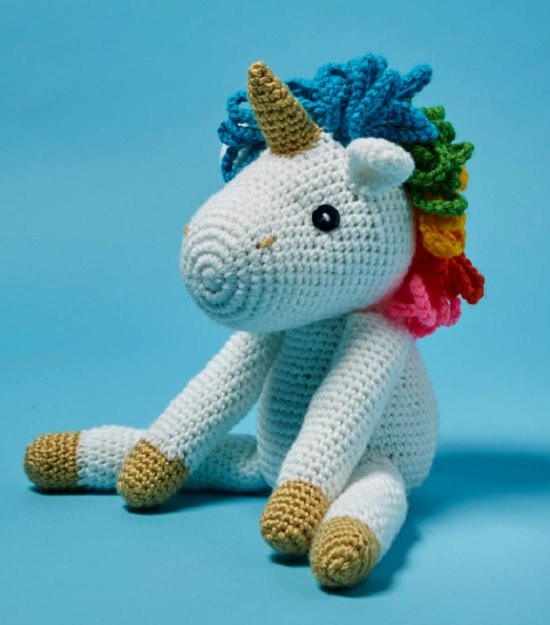 A perfect partner for your children when they are going to watching their favorite cartoons while chilling on a couch with this unicorn in their lap!
10. Unicorn Pencil Caps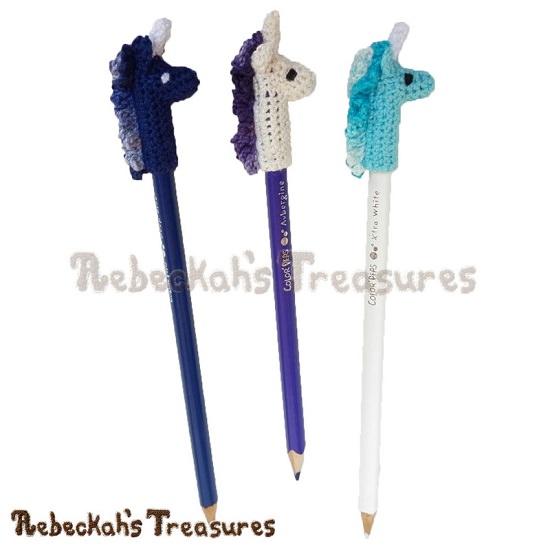 This unicorn pencil caps, worked in continuous rounds from top to down, are going to make your kid stand out in the class! Use lace or fine weight yarns for this craft.
11. Twinkle Toes Unicorn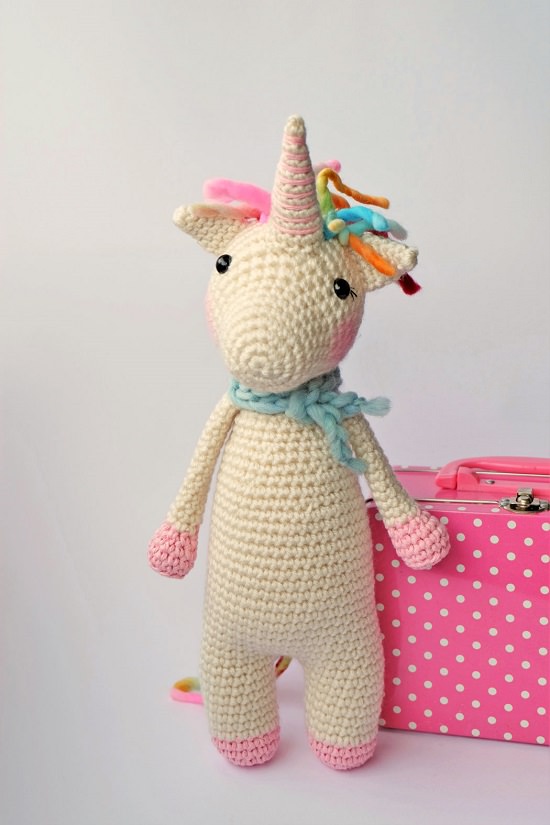 Craft this fluffy unicorn toy for your children with ease! Its hairs, hooves, and horn are weaved using chunky, vibrant yarns. This is one of the best Unicorn Crochet Patterns you can make!
12. Unicorn Washcloth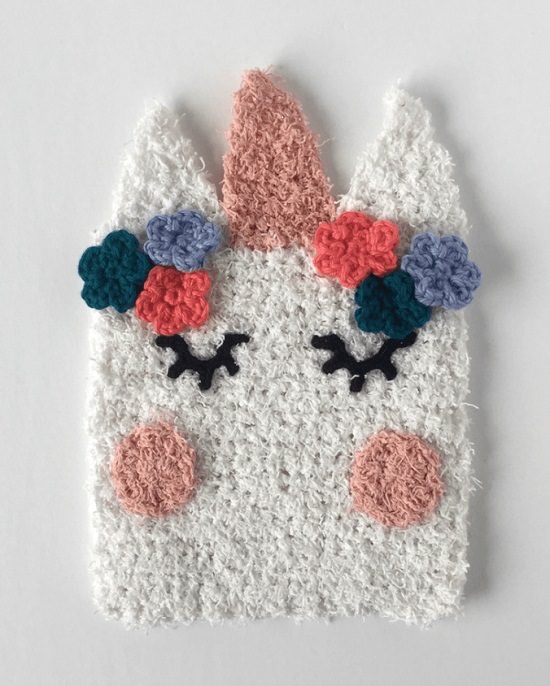 The craze for unicorns is increasing among kids, and if your baby is one of them, then this unicorn washcloth is worth trying! For a cleaner look, you can repeat the body of the cloth, sewing it around the edges to the main fabric.
13. Unicorn Coffee Sleeve
Unicorn lovers can be of any age, and if you are also one of those, you can crochet this unicorn sleeve for your coffee mug! Use white and rainbow-colored yarns and weave them using the puff stitch.
14. Yet Another Unicorn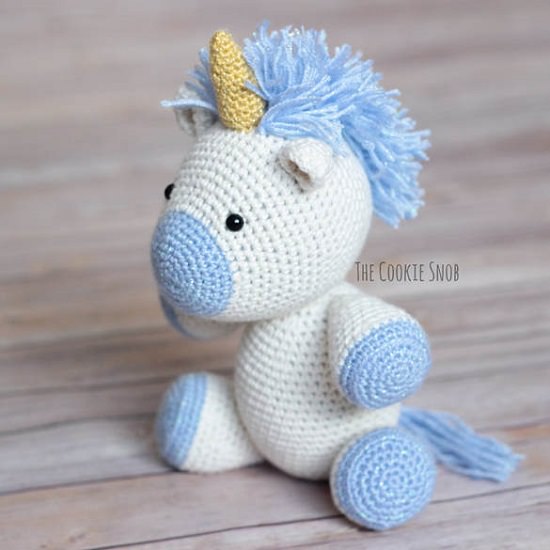 Every crochet designer has a unique taste of stitching! This crocheter has made one that does not possess any striping or color changes like the usual ones, making it a bit simpler yet cuter.
15. Crochet Unicorn Gift Card Holder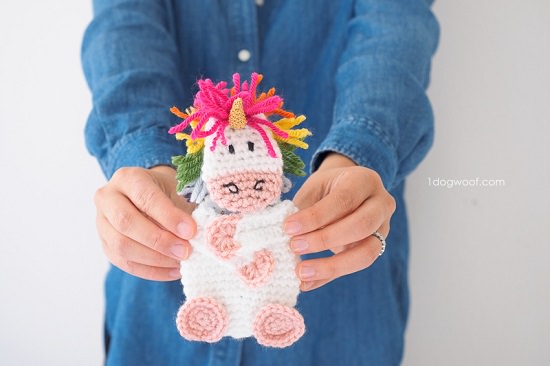 This unicorn gift card holder is praiseworthy! This adorable craft asks a little time and effort, but once done; it's going to be a pocket full of cuteness!
16. Unicorn Jar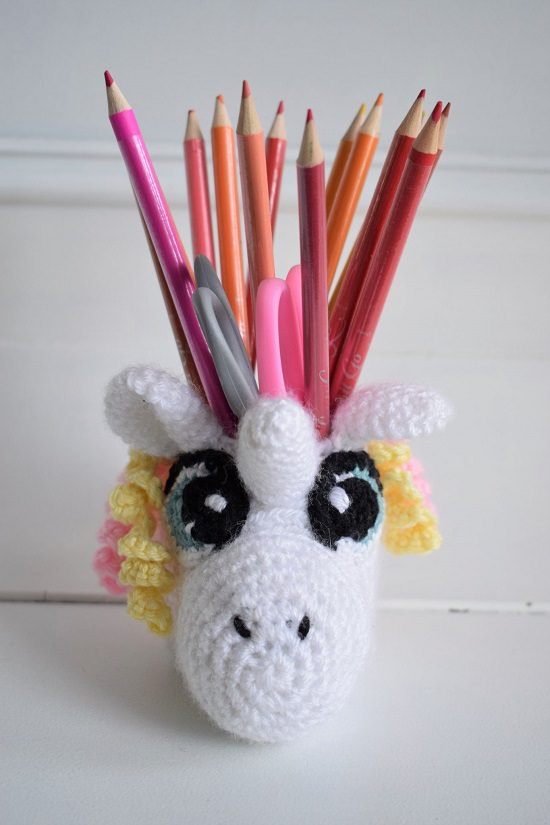 This unicorn jar can work as a pencil stand in your tot's room. Crocheting a jar is a popular way to hone your crocheting skills while filling your leisure time.
17. Molly the Magical Unicorn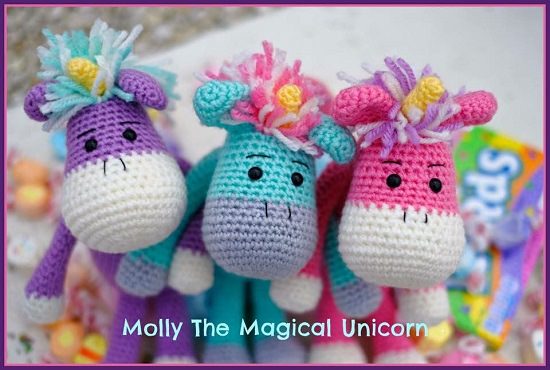 Since kids are attracted to vibrant colors, you can crochet multicolor unicorns! Using this tutorial, you can make similar ones with your baby's favorite colored yarn!
18. Little Baby Unicorn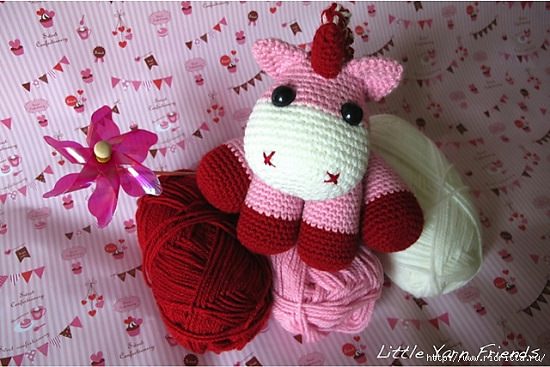 This innocent looking unicorn can melt anyone's heart! Its patterns are worked in continuous rounds, with mane and tail worked in rows.
19. Pink Unicorn with a Rainbow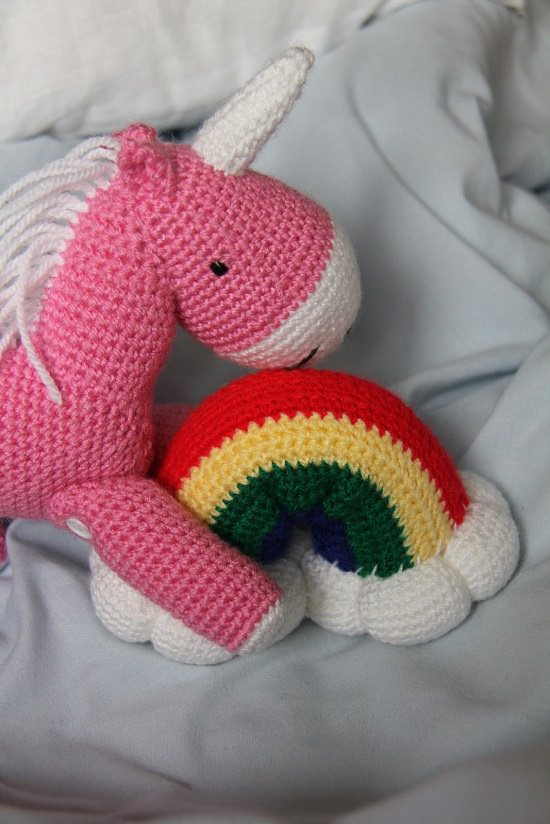 This pink unicorn, accompanied by a rainbow feature looks very adorable. Crochet it with articulated legs and surprise your kids!
20. Cute little Unicorn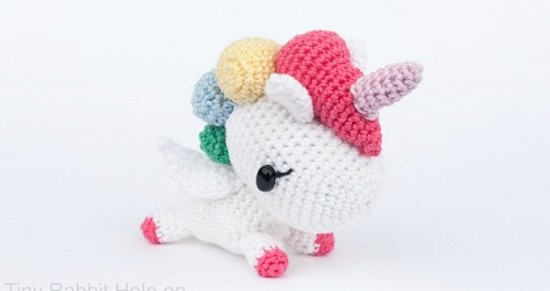 This tiny unicorn, as plush as the skin of your baby, can be a lovely companion for your infant. This one is worked in continuous rounds, starting with the magic ring. Read this blog from RedTedArt for further details.