This winter, use these Free Crochet Sweater Patterns and revamp your wardrobe with cozy and beautiful cardigans this season!
Winters are here, and a crocheter's search for trendy sweater patterns have begun! If you are inclined towards the same, these gorgeous Free Crochet Sweater Patterns are surely going to come in handy!
---
1. Free Crochet Hexagon Sweater Pattern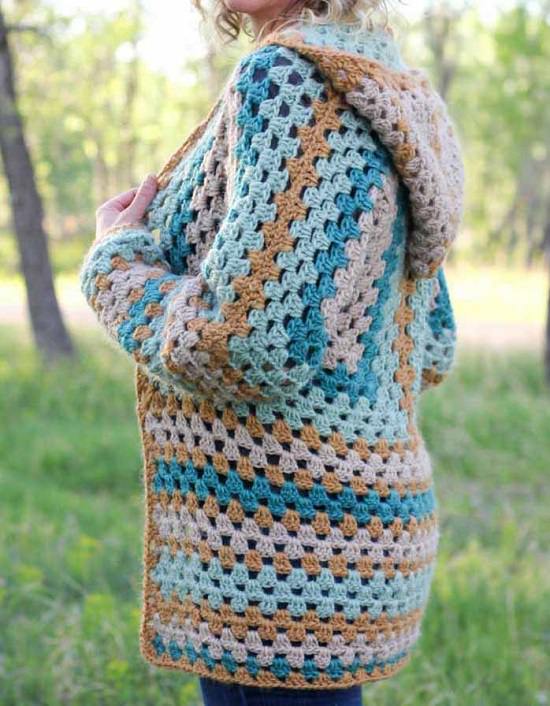 This winter, make a stylish statement with only entry-level stitching skills by crocheting this hexagon sweater. Just two granny hexagons and you can turn them into this beautiful pattern!
2. Serenity Free Crochet Vest Pattern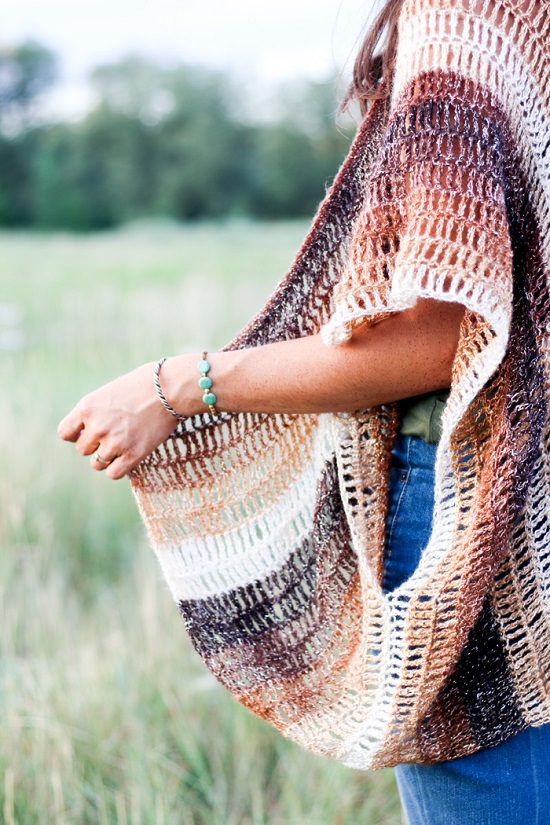 The variegation of neutral colors with a slight shimmer on the surface is really eye-catching! Just two rectangles are the foundation of this vest that can work as a nifty sweater during mild winters.
3. Light Frost Easy Blanket Sweater Crochet Pattern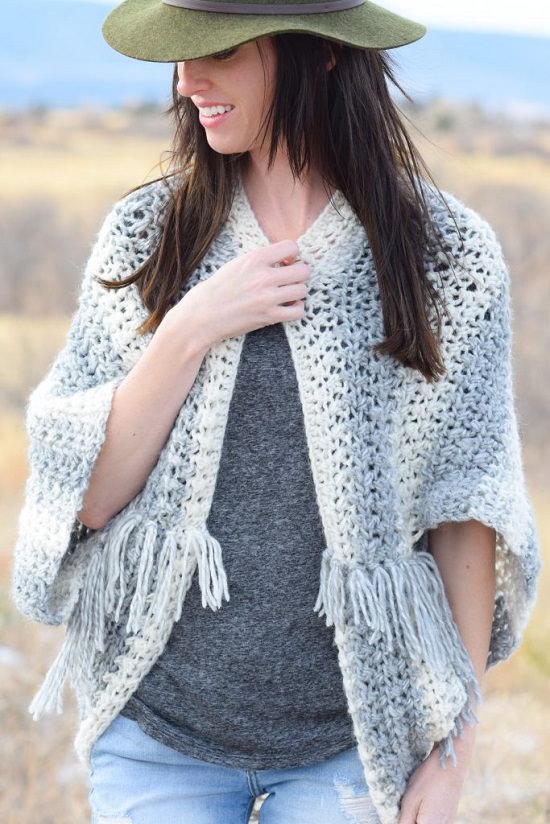 The trendy fringes added to this blanket sweater makes it a must-have winter wardrobe addition! This craft appears complicated to the newbie's eyes but it's fairly easy to make! This is one of the best Free Crochet Sweater Patterns for sure!
4. Crochet Cuddler Cocoon Sweater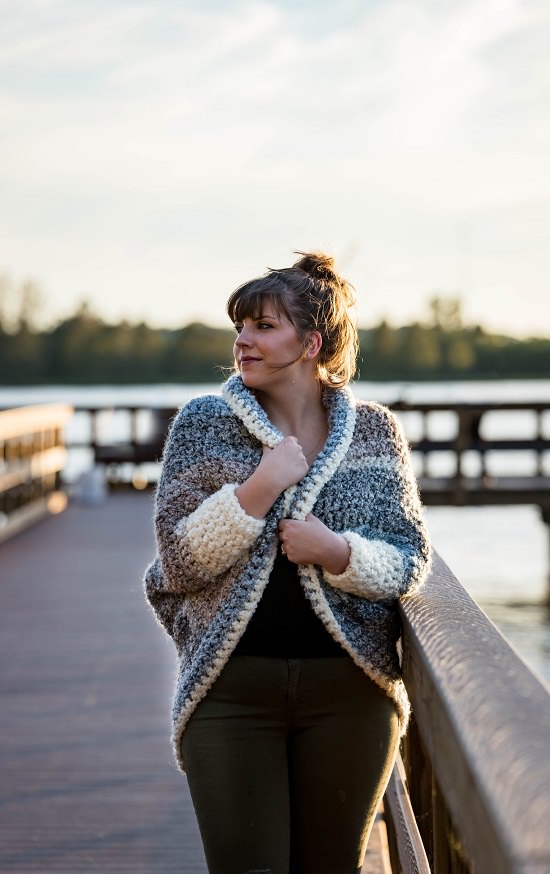 This quick-to-make and beginner-friendly video tutorial will help you in making this vogue sweater, that's also one of the best Crochet Sweater Patterns on this list.
5. Baja Blanket Sweater Crochet Pattern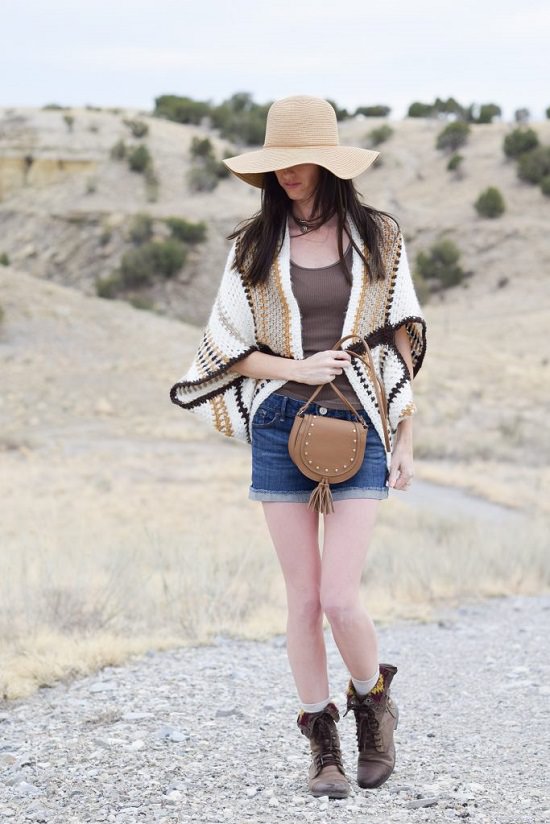 Use a moss stitch and series of single crochet and chain stitches along with a mix of light and dark brown palettes for a stylized look with this sweater.
6. Homebody Sweater Crochet Pattern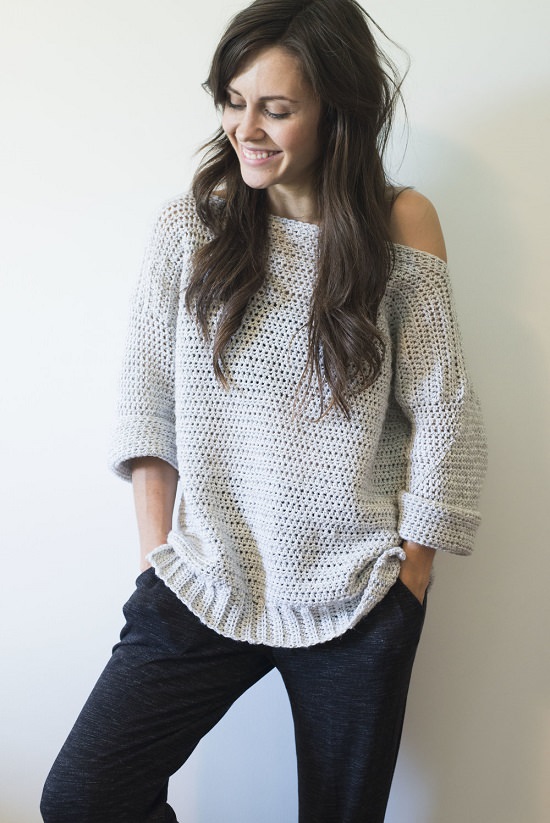 No fashion-loving girl can scroll down without having a look at this! Crocheted with simple hdc stitch, it makes it super easy for newbie crocheters!
7. Easy Peasy Lemon Squeezy Pullover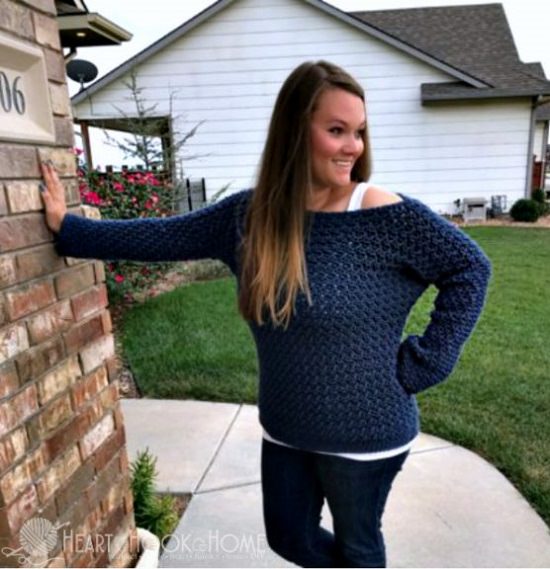 This elegant and minimalistic sweater is crocheted with lemon peel stitch. You can even customize the size of this pullover according to your needs.
8. Kristie Cardi Crochet Blanket Cardigan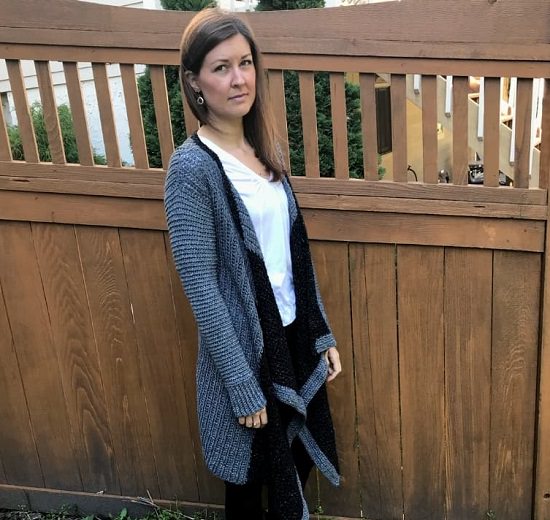 Like a cozy blanket, this cardigan will keep you toasty during chilly winters. Here, the blogger has used three rectangles, two for front panels, and one for the back panel, and sew them together using various hdc stitches.
9. Sea Glass Crochet Jacket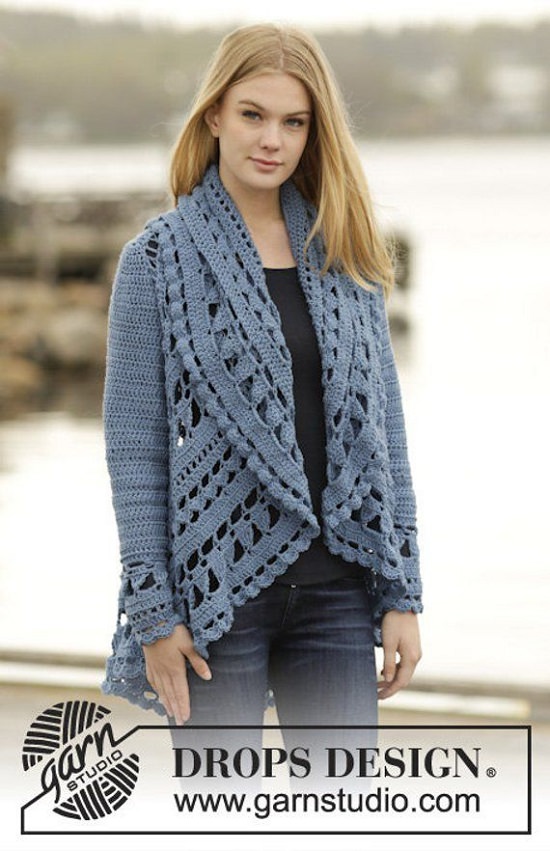 Crochet a stylized and comfy jacket-like sweater, using this tutorial. It is worked in a circle with a lace pattern, that offers it a modish look. This is one of the best Free Crochet Sweater Patterns on this list!
10. Lotus Mandala Duster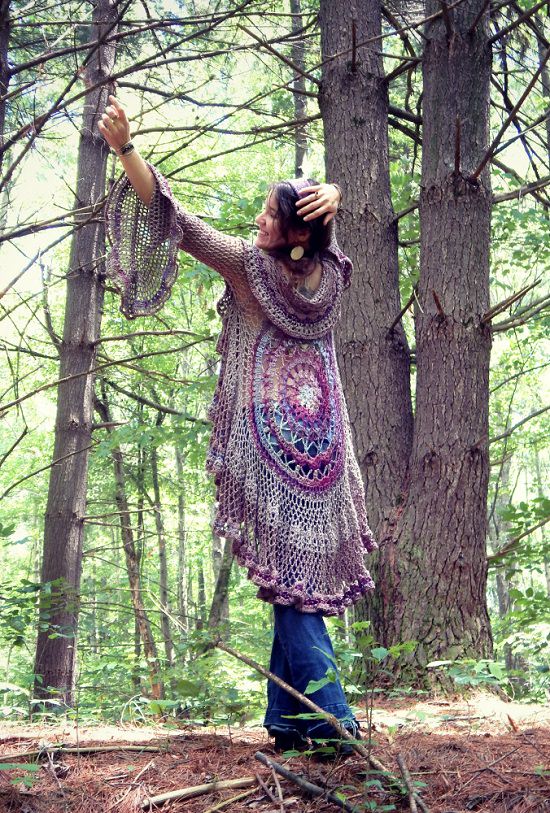 Although it is not a sweater, this Lotus Mandala Duster vest can be layered with warm clothes for adding a fresh touch to your monotonous winter dressing.
11. Granny Square Sweater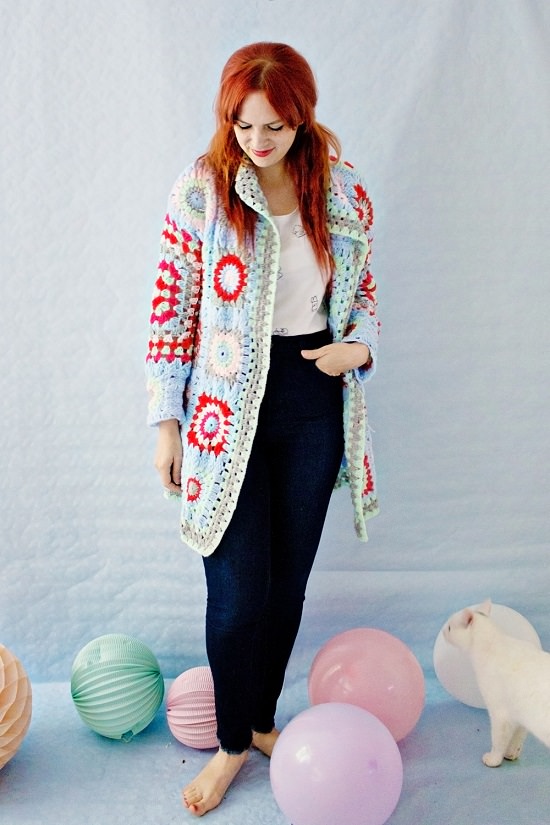 If you are fond of colorful floral patterns, this unique motif is for you! Here, the crocheter has prepared granny squares and has experimented with various hues for getting a playful effect.
Note: The blogger has explained every detail through video tutorials, making it easy for beginners.
12. Amimono Kimono Free Crochet Pattern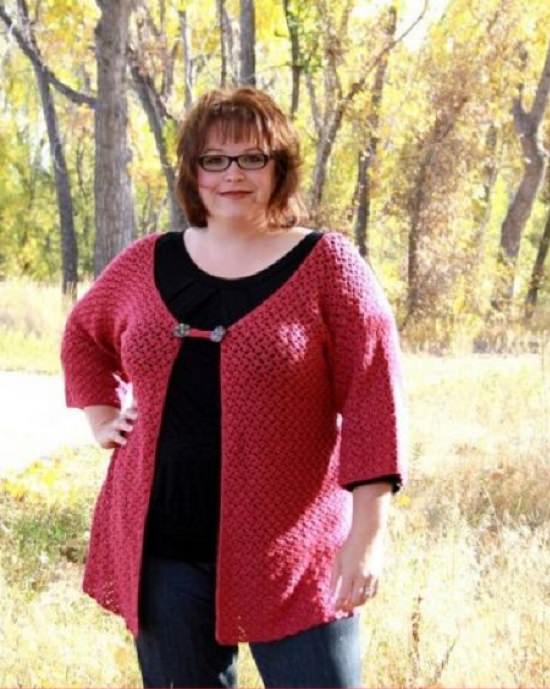 This plain yet classy cardigan can become a heart touching gift for your beloved friend. Also, the crochet designer has shared a chart for better comprehension.
13. Crochet Lana Kimono
This cardigan with curly fringes at the bottom is crocheted using two rectangles and stitching techniques including double crochet, chain stitch, and slip stitch.
14. Crochet Sweater Pattern For Beginners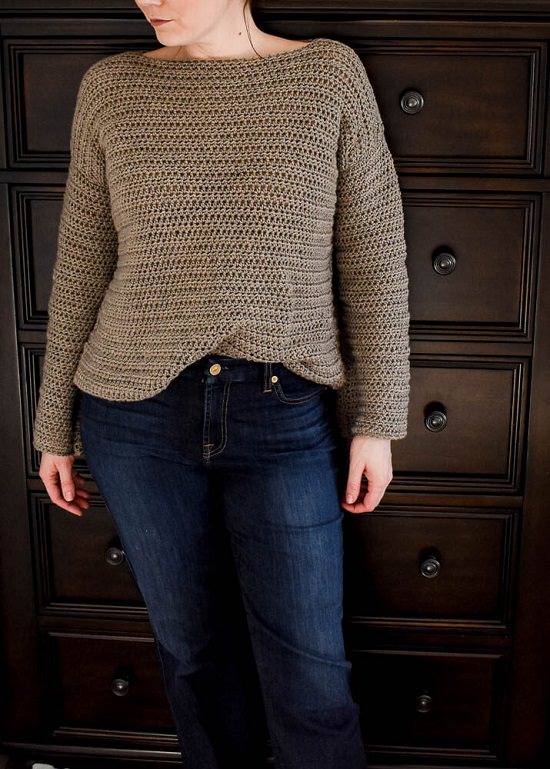 What can be more rewarding as wearing something crocheted with your own hands? So, prepare this adult-sized sweater using this tutorial for keeping yourself toasty.
15. Digital Reindeer Christmas Sweater
You can make this sweater with or without a digital option. It is crocheted from Super Must-Have yarn of red, white, clay and black hues using hdc stitch.
16. Easy Crochet Pullover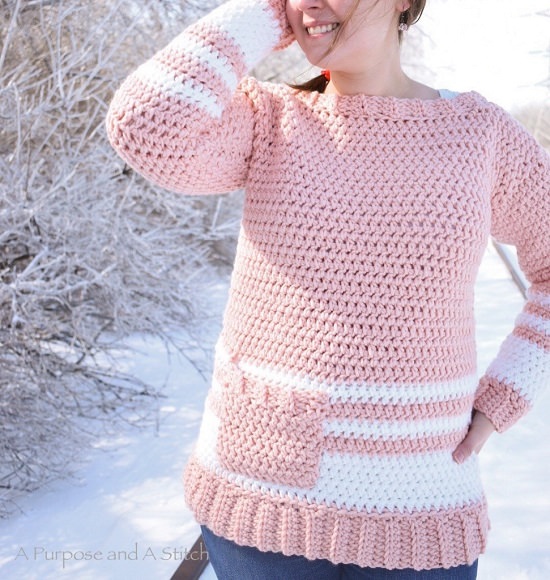 This loose-fitting pullover complements every type of body, making it suitable for any age group. Moreover, the selection of colors used here gives out a feminine flair, that can also be paired with dark leggings.
17. Sahara Cardigan Pattern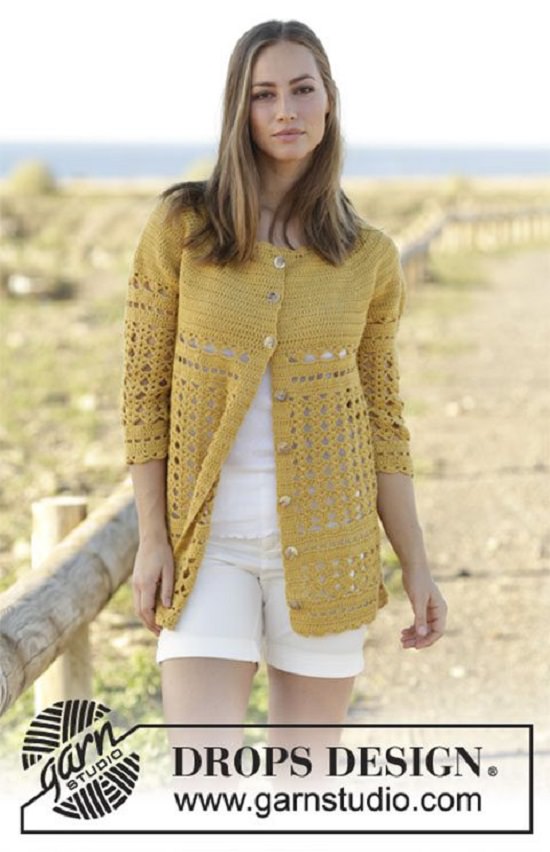 Your trendy wardrobe is going to be incomplete without this beauty! Crochet a plain and bright hue sweater using this tutorial, that can add a smashing touch in your winter appearance!
18. Reading Room Crochet Sweater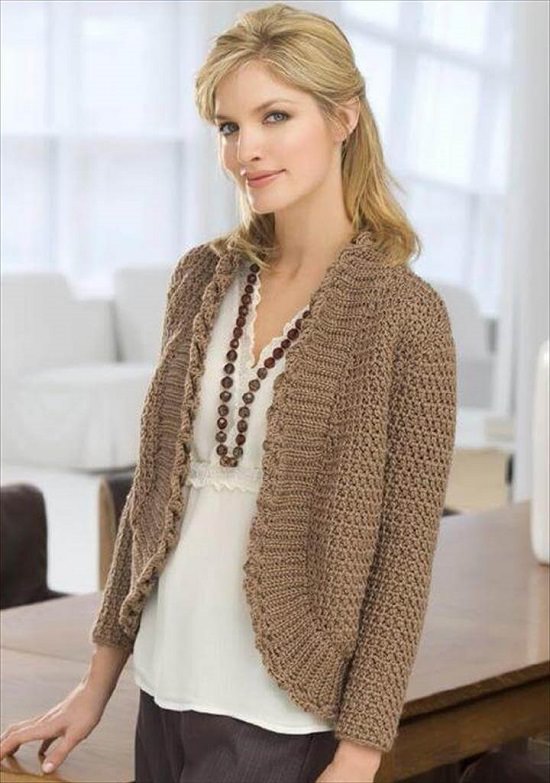 This cardigan pattern is a bonus for those who admire the rustic and simple look. It is an easy crochet pattern to work upon, requiring a little effort and some spare time.
19. Colors of the Rainbow Crochet Sweater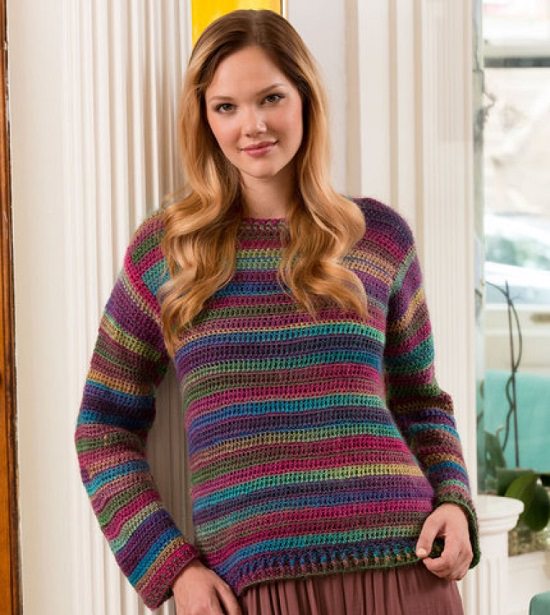 Crochet this versatile sweater using Red Heart Boutique Unforgettable yarn, with bpdc, dc2tog, sc2tog stitches and pair it with a skirt or jeans.
20. Simple Crochet Sweater Pattern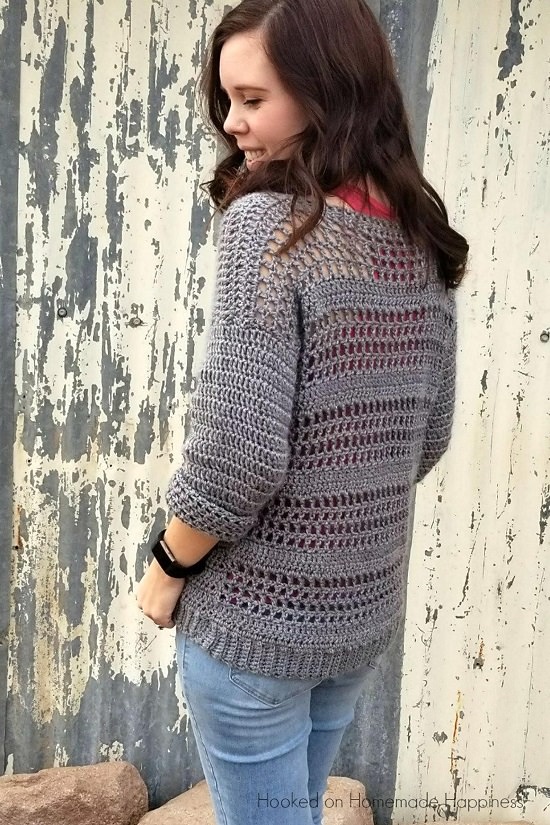 Casual and elegant, this grey sweater's see-through look adds a bit of glam to it! For crocheting, use two rectangles–one for the front and another for the backside.
21. Haven Bobble Cardigan
This sweater's entire foundation is just a simple bobble stitch rectangle, but other tricks like double crochet, bobble and post stitches, and basic seaming are also utilized.
22. Crochet Easy Sleeveless Sweater
While full sleeves may sometimes sound boring, this sleeveless version can be a graceful option for the mild winters.