Go through these DIY Dish Scrubber ideas to replace the traditional disposable scrubbers of your kitchen with the crocheted ones!
Crochet some useful dish scrubbers for cleansing your kitchen-wares instead of using the disposable, spongy scrubbers that keep cluttering your kitchen sinks. Go through these DIY Dish Scrubber to give your kitchen a creative touch!
---
1. Nylon Pot Scrubber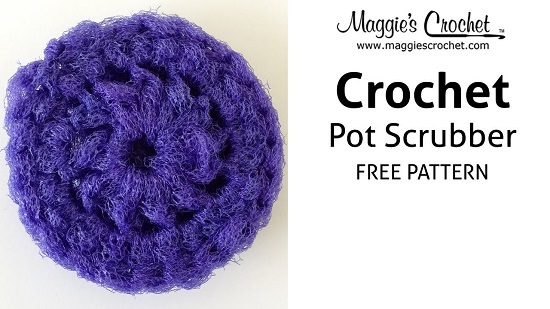 Head on to this video tutorial that will help you master the art of crocheting this DIY Dish Scrubber with nylon pot.
2. Cotton Dish Scrubber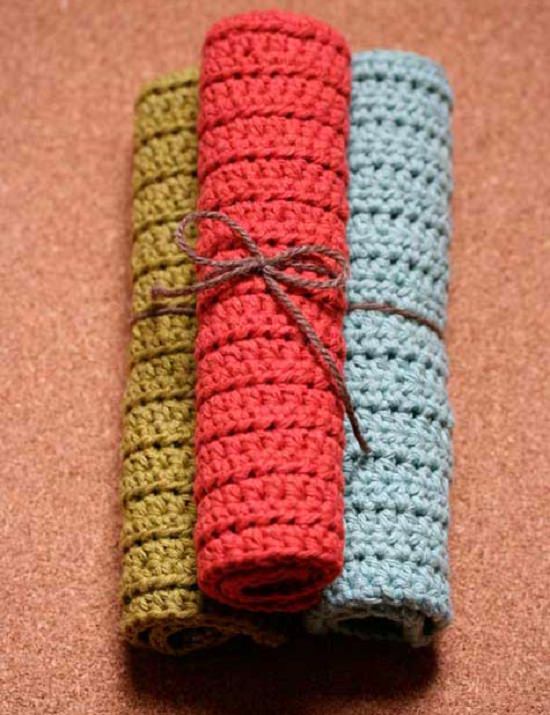 Bring some leftover cotton yarn scraps from the stash for crocheting a reusable scrubber for your kitchen that you can use multiple times!
3. Dish Scrubbie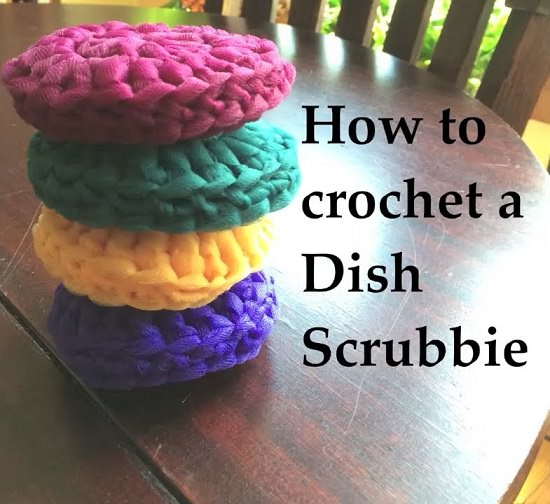 Replace the stinky and disposable sponges with some reusable crochet scrubby. Head on to this video tutorial that will guide you on crocheting a colorful set.
4. Double-Sided Dish Scrubber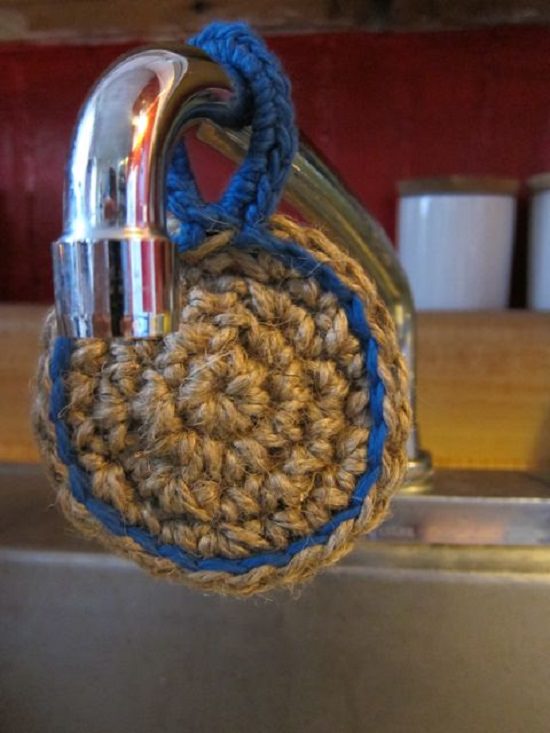 This suspendable scrubby is an excellent alternative over gross bacteria-filled sponges. Its twine loop allows you to hang it on the tap to drip-dry in the sink.
5. Reversible Dish Scrubber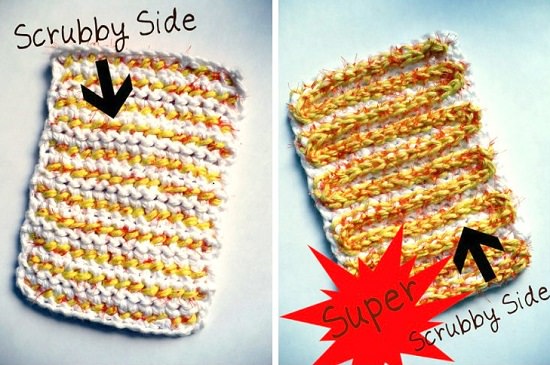 What a wonderful concept of turning the recycled mesh bag into an abrasive dish scrubber! Also, it's one side is less scrubby, and the other is super scrubby so that you can use it as per your needs.
6. Scrubbies Pattern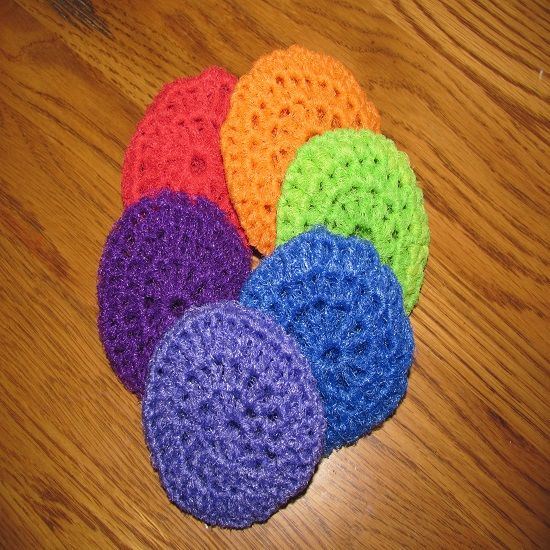 This useful crocheted scrubby is the best way to cut down the boredom during lazy summer noons. The designer has shared two patterns, for small-sized and large-sized scrubby.
7. Facial Scrub Pads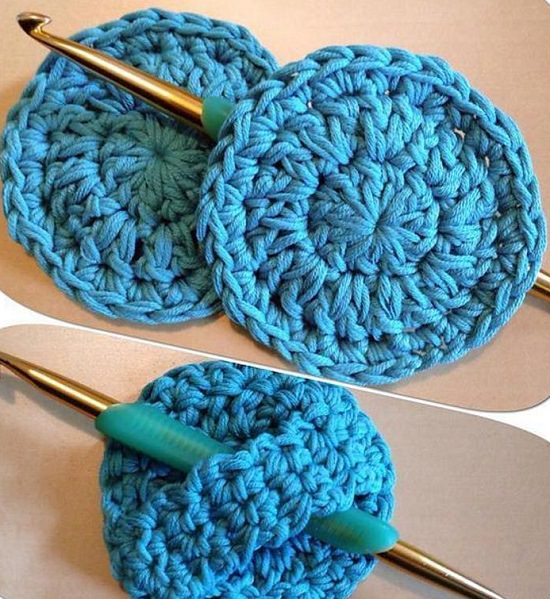 This reusable scrub pad is an excellent alternative over cotton balls that can be used to cleanse your face or remove makeup. It calls for double-strand of DK weight yarn with basic magic loop, double crochet, and single crochet stitches.
8. Simple Flower Face Scrubbie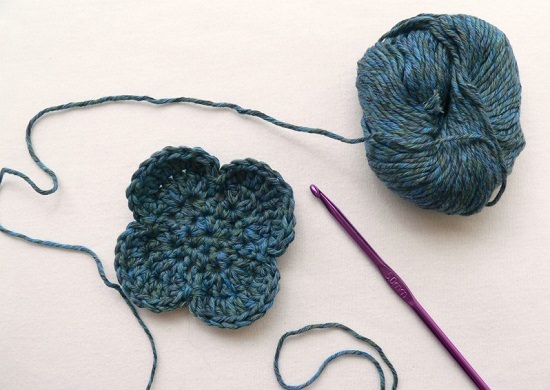 This flower motif scrubby that can be used to cleanse your face can be a great gift to a skin conscious friend.
9. Spiral Scrubbie Tutorial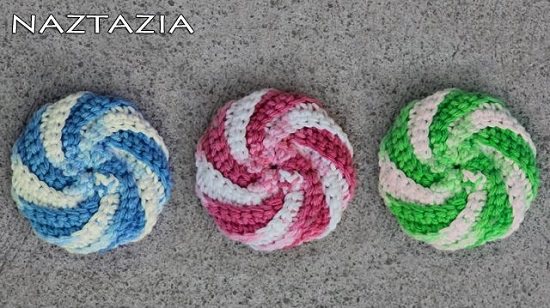 If your kitchen sink is cluttered with the disposable scouring pads, replace them with these spiral scrubbie that, apart from doing cleansing work, will introduce some cheerful colors in your kitchen.
10. Face Scrubbie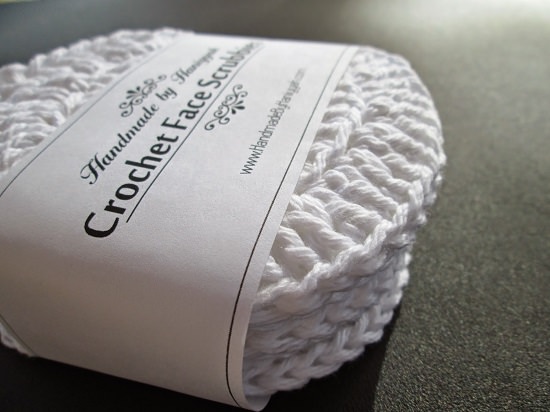 Give your face a cozy pampering of wool by crocheting this smooth face scrubby. Crochet using this 9amStudio tutorial that can be a fantastic gift or stocking stuffers.
11. Flower Dish Scrubber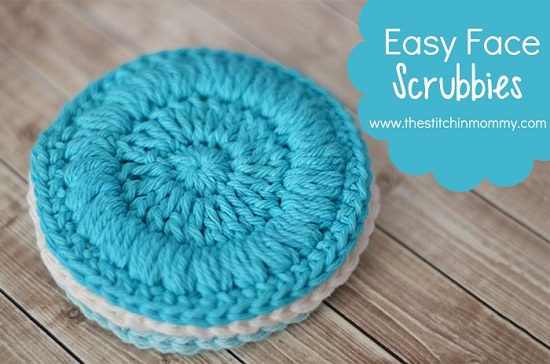 The slight nubby texture will give your skin the proper cleansing. Crocheted using a single, double, chain, and slip stitches, this face scrubby can be a useful addition to a spa kit.
12. Circle Granny Square Scrubby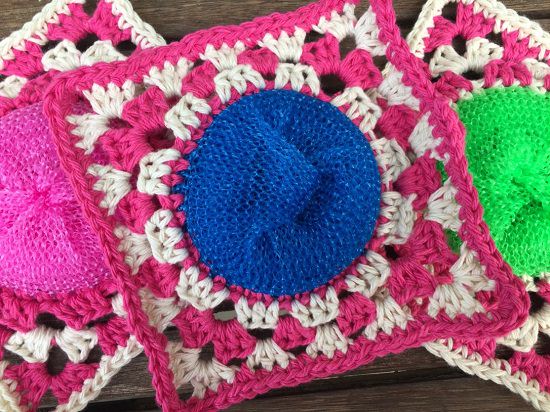 The classic charm of the granny square on this scrubby pattern makes it stand out. For preparing it, fetch unused oddments from the stash, then mix-match them to add your taste.
13. Two Color Scrubbies
This two-sided and two-toned scrubby consists of soft nylon netting at one side. The two-colored cotton surface at another side feels gentle on hands when in use.
14. Upcycled Glass Scrubbie
Rather than throwing store-bought sponges in the trash, upcycle them into a useful scrubby for cleansing the narrow mouth bottles and glasses.
15. Kitchen Scrubby Pattern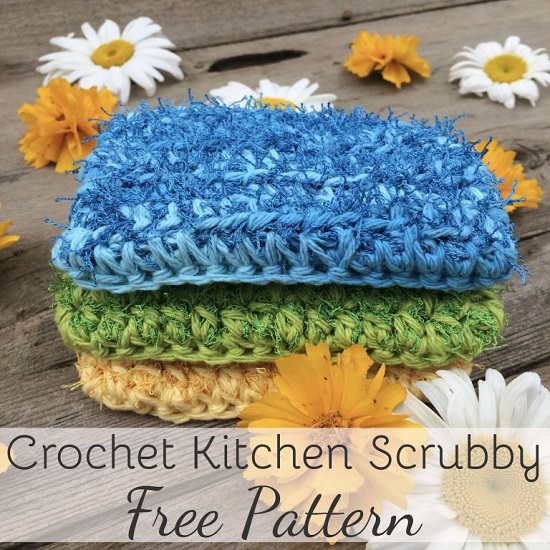 This crochet scrubby is going to give you the same feel as the usual kitchen sponges, but it is cotton and reusable. This pattern is super is easy to craft, and talking about the color combinations; the possibilities are endless!