Tired of wearing the same boring slippers? Don't worry! These DIY Crochet Slippers Patterns will help you to craft a trendy one!
Crochet flip flop slippers are easy to make and give you a break from the boring design patterns available in the market. Check out these DIY Crochet Slippers patterns with minimalistic and beginner-friendly slipper designs.
---
Best DIY Crochet Slippers Patterns
1. Sandals with Flip Flop Soles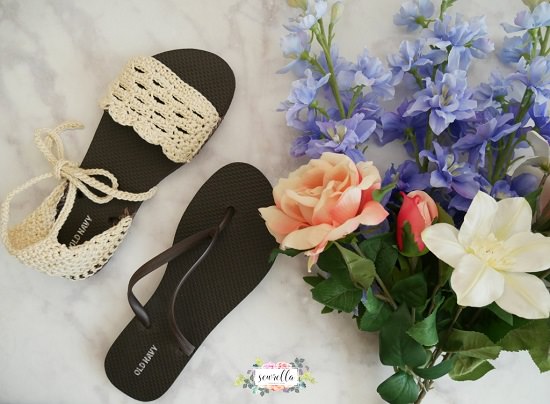 These unique crochet sandals have rubber sole flip flops. All you need is cotton yarn and crocheting tools to make yourself one of these!
2. Peekaboo Picot Flipflop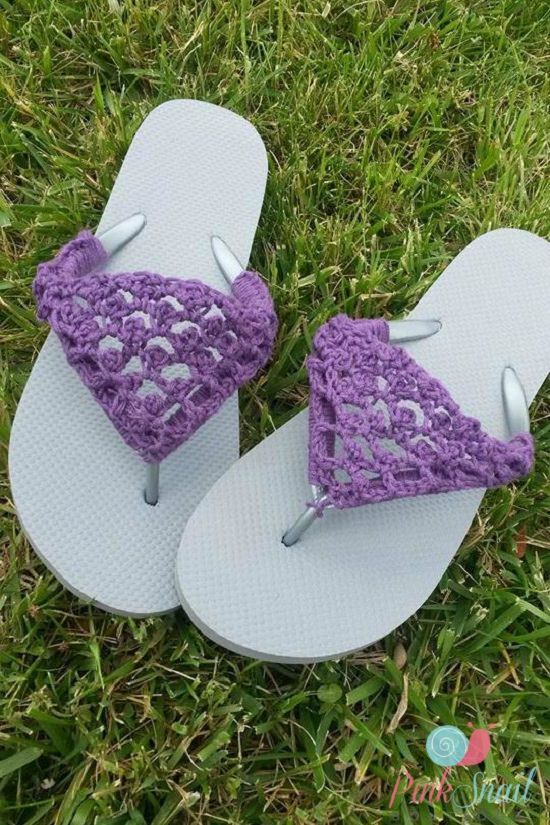 This elegant set of flip flops calls for the basic chain, single crochet, double crochet, slip, and picot stitches to be complete.
3. Easy Slipper Pattern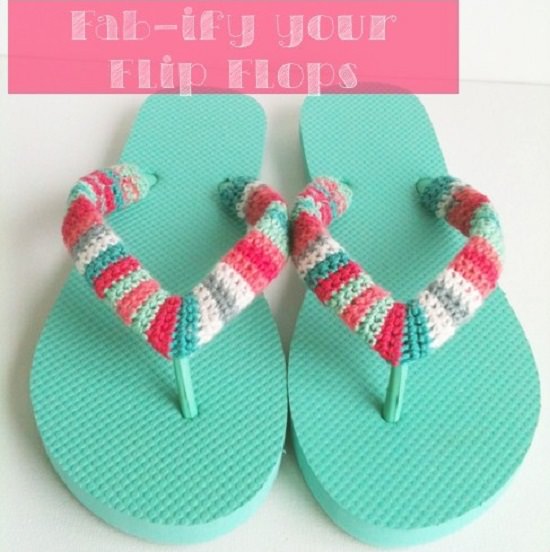 Choose the best color for creating this color-drapey flip flops. This stash buster craft uses the tiny bits of different hued yarns.
4. Flip Flops Pattern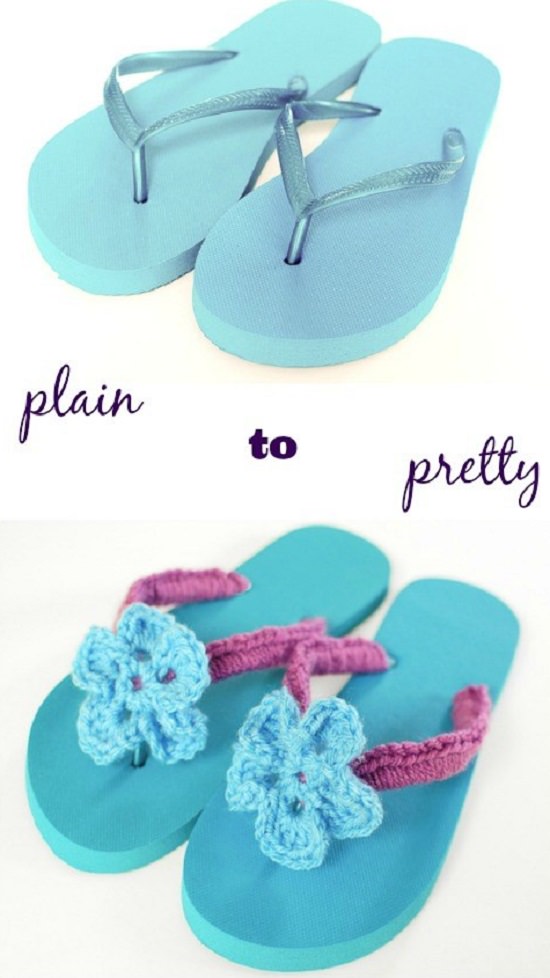 Transform your boring flip flops into a fancy pair with your crocheting skills. Take inspiration from this tutorial for details.
5. Penguin Flip Flops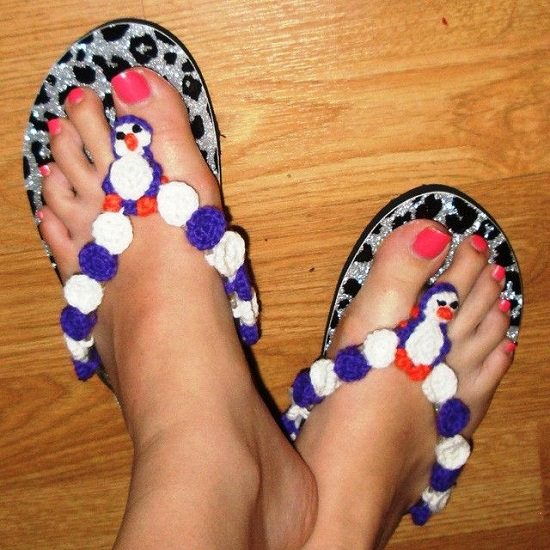 The designer made a penguin applique and sewed it onto the flip flops!
6. Basic Crochet Slipper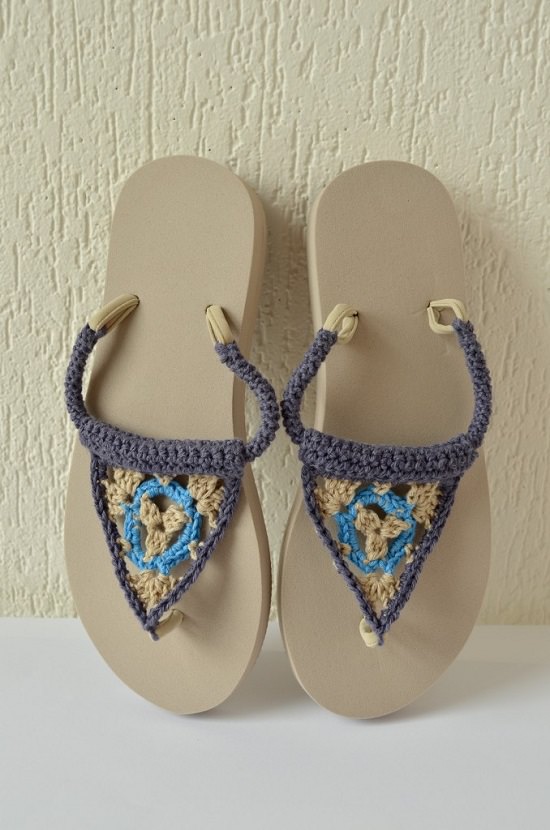 Alter your flipflops into something graceful as this! Know how to do it here.
7. Flip Flop Flower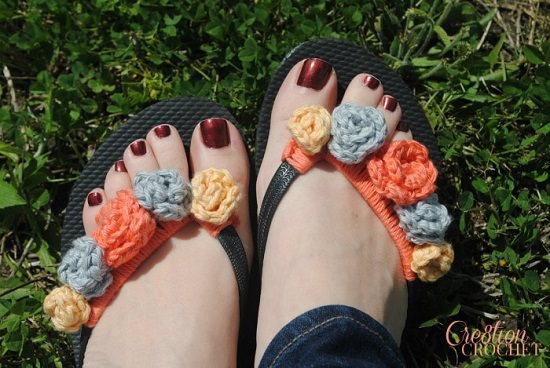 The pattern features adding a crochet base on the flip flop straps. You can also put flowers of distinctive colors and sizes on it in an asymmetrical fashion.
8. Lightweight Crochet Slippers with Flip Flop Soles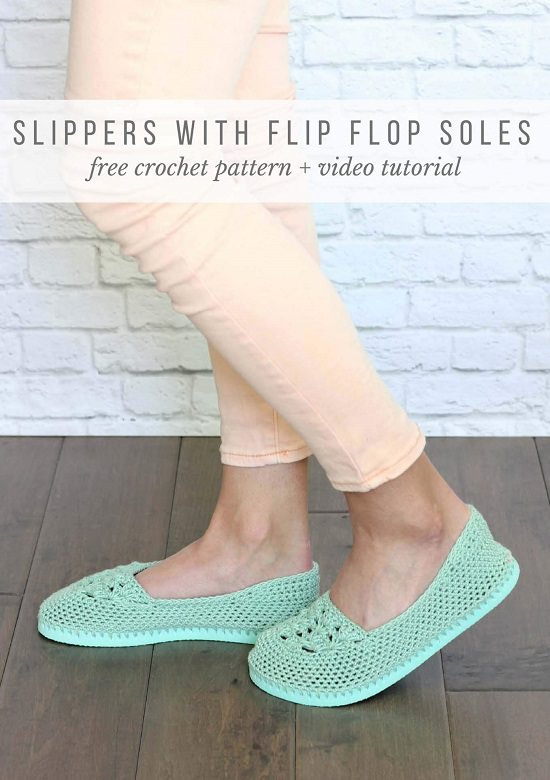 The wonderful combination of breathable cotton yarn and mellow rubber sole make this crochet flip flop slippers great companion to shuffle in the house.
9. Easy Crochet Slipper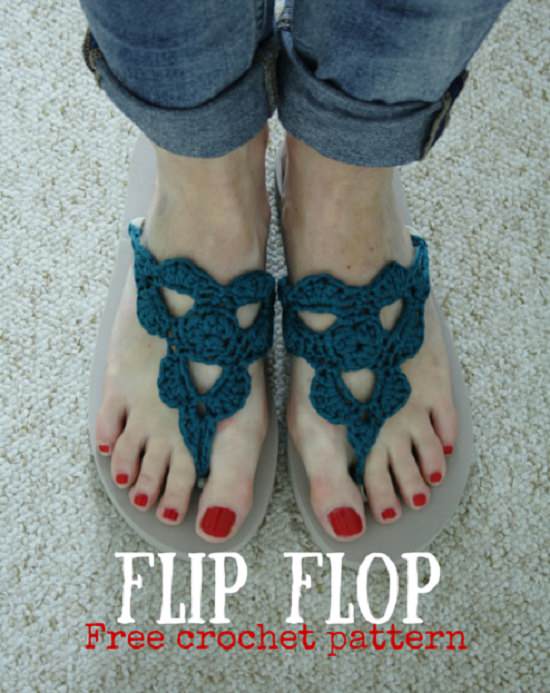 If you are in the search of a crochet flip flop motif that carries a perfect mix of comfort and beauty, then this is a 'must check out' pattern for you.
10. Rochet Sandals with Rubber Flip Flops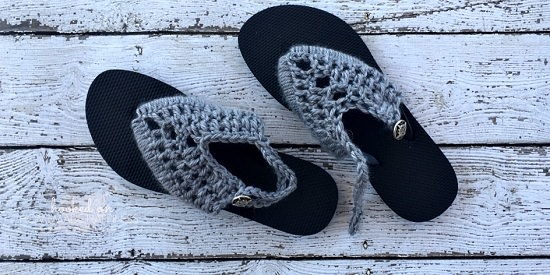 The fusion of gray and black on this craft gives it extraordinary look. This crochet sandal calls for simple slip, chain, single, and double crochet stitches.
11. Embellished Flip Flops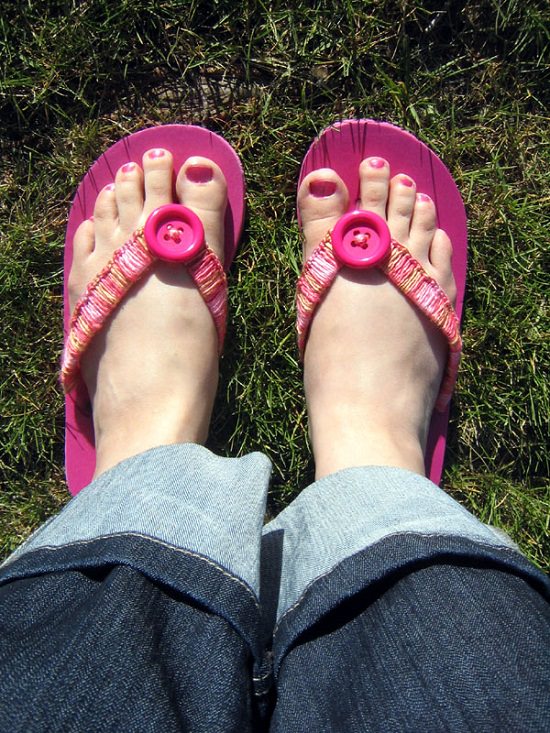 This project is going to give you instant gratification, as it stylizes the look of inexpensive flip-flops with the aid of basic crochet stitches.
12. Women's Strap Flip-Flops Summer Slippers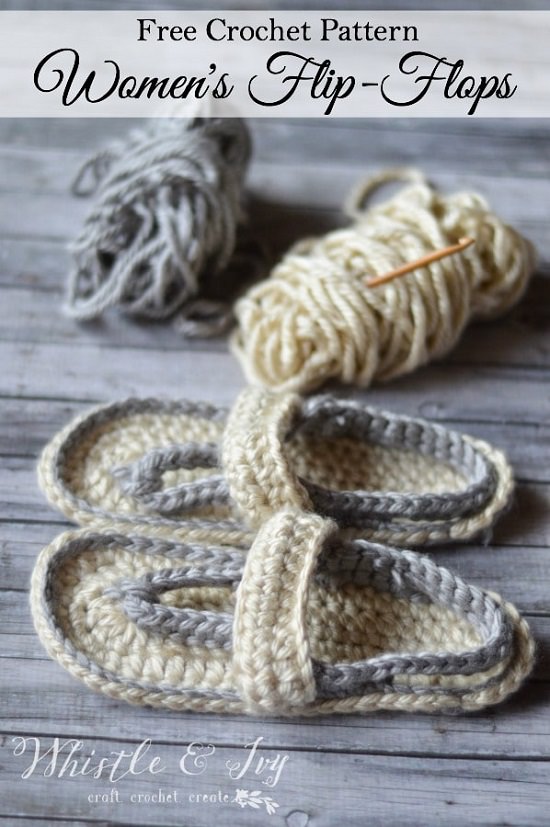 Here, the selection of bulky yarn in beige color imparts ample softness and squishiness to this pair of flip flops.
13. Quick Crochet Slippers Pattern for Adults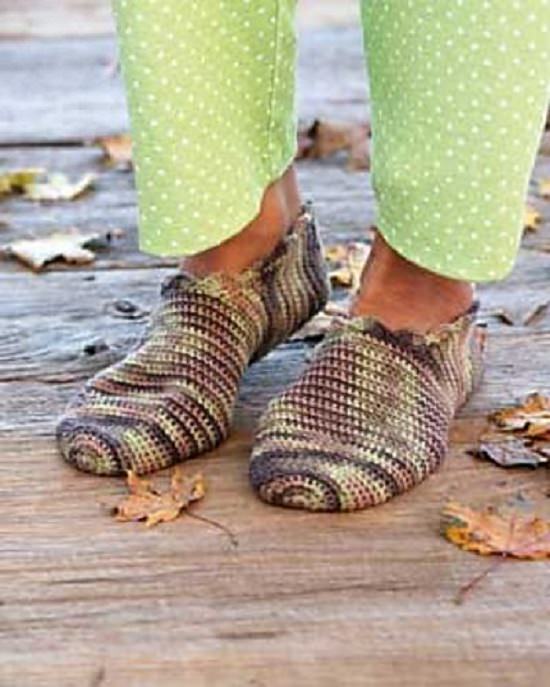 This crochet slipper design, covered in variegated shades, will keep your feet stylish and warm!
14. Rose Slippers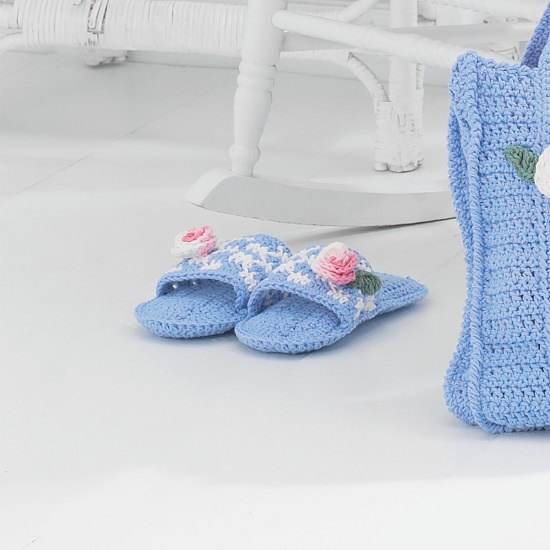 These comfy slippers with pretty rose embellishment are prepared using blue as a chief color along with contrasting pink, white, and green as the complementary shades.
15. Wonderful DIY Pretty Slippers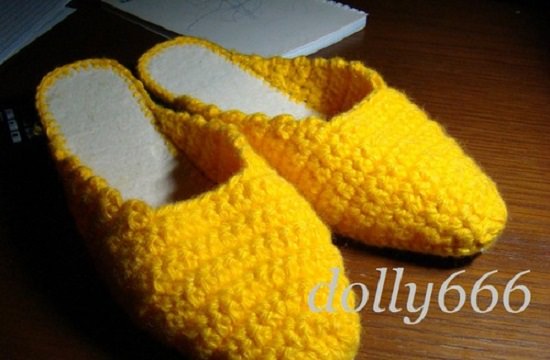 Master the art of crocheting snuggly pair of crochet slipper clogs with the aid of this tutorial that you can wear indoors and outdoors both.