Comfortable and attractive, learn how to make 14 DIY CROCHET SHOES available here with free pattern and tutorials!
1. Flip-Flop Moccasin Shoes
Learn to make comfortable crochet shoes with flip-flop soles. Use them like shoes or slippers, your choice! Find the free pattern and video tutorial at Make & Do Crew.
2. Cozy Sweater Boots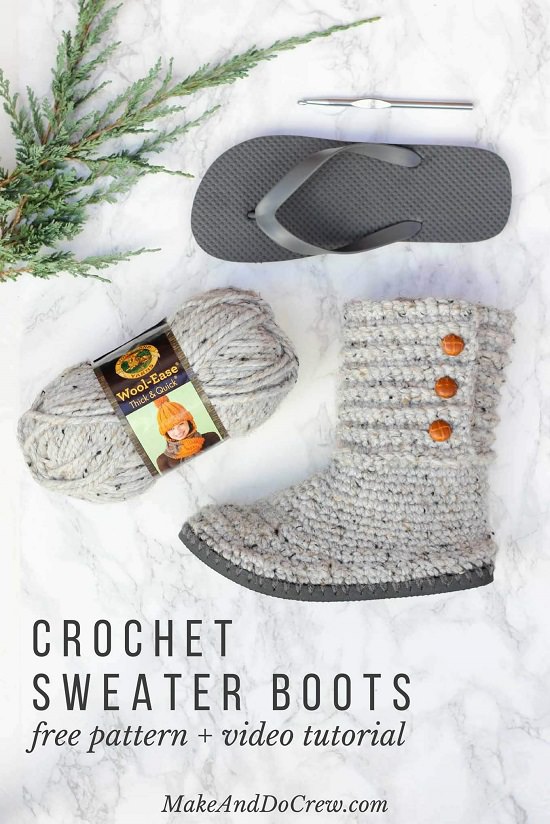 Use flip flops as soles to make these cozy sweater boots, perfect for winters. Get the free pattern and tutorial here!
3. Creative Crochet Flats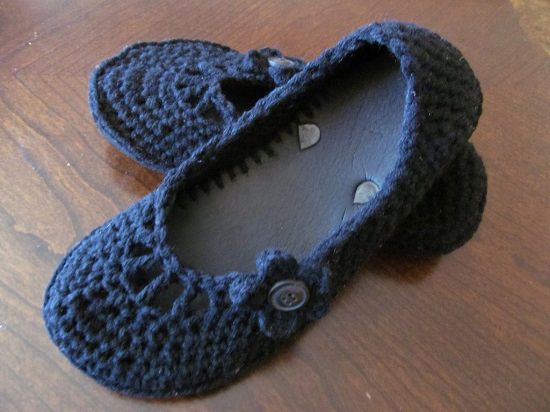 Recycle the old pair of the flip-flops into unique crochet flats with the detailed DIY post available here.
4. Lightweight Crochet Walking Shoes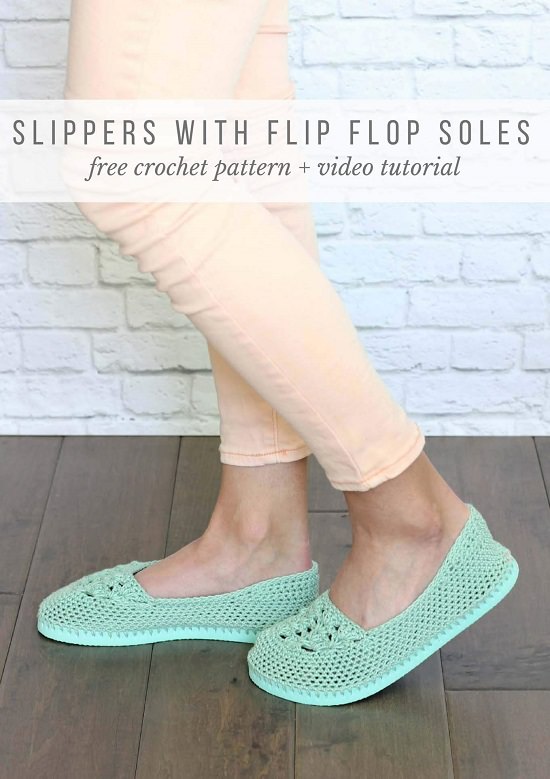 Feel the comfort of soft crochet yarn and the beauty of stitching pattern while you wear these walking shoes. Find out the detailed guide at Make & Do Crew.
5. How to Add Soles to Crochet Slippers
You do not always need flip-flop soles to make crochet slippers or shoes, visit Mama In A Stitch to learn how to add soles to your crochet slippers.
6. Pom-Pom Crochet Slippers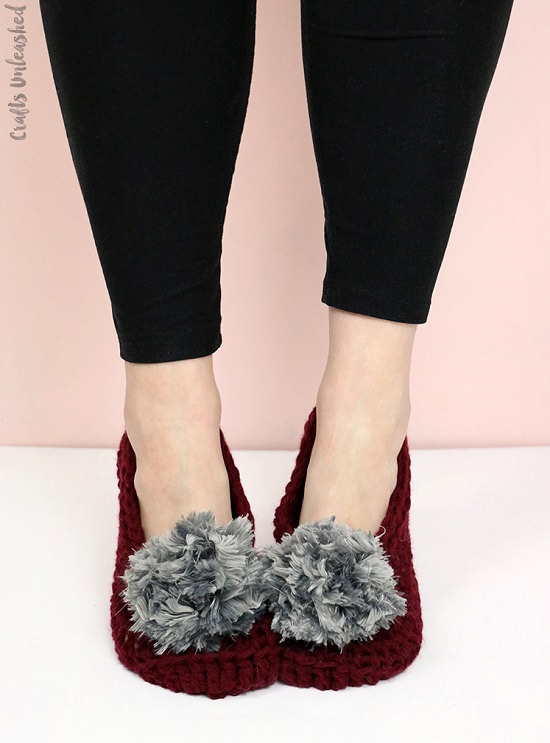 Stylize your feet with these furry pom-pom crochet slippers. The pattern and tutorial are here.
7. DIY Crochet Tribal Moccasin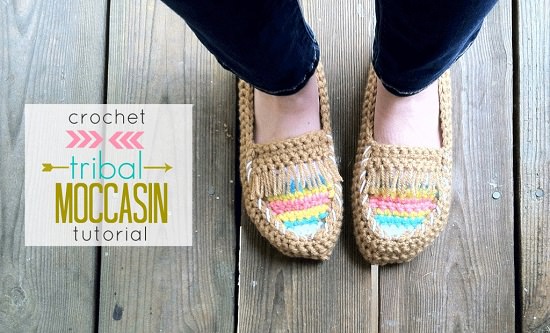 Design adorable tribal moccasins to dress your feet. The informative tutorial with patterns is available here!
8. DIY Crochet Shoes for Summers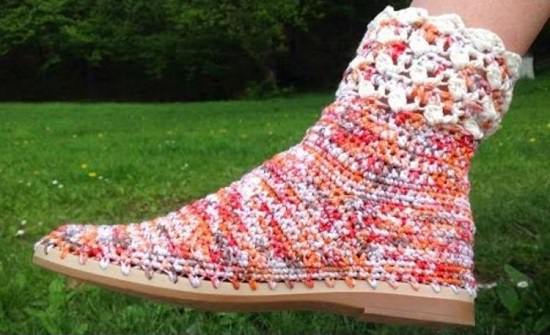 Make impressive crochet summer shoes by following this Youtube tutorial here.
9. DIY Designer Espadrilles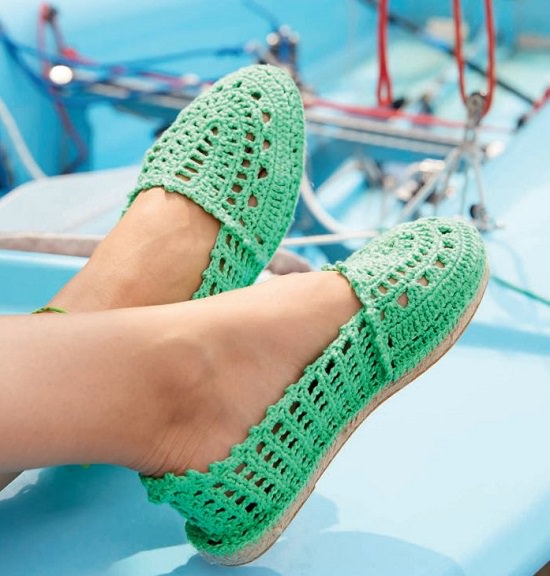 Make super comfortable and designer espadrilles with the free pattern pdf available here!
10. Crochet Boat Shoes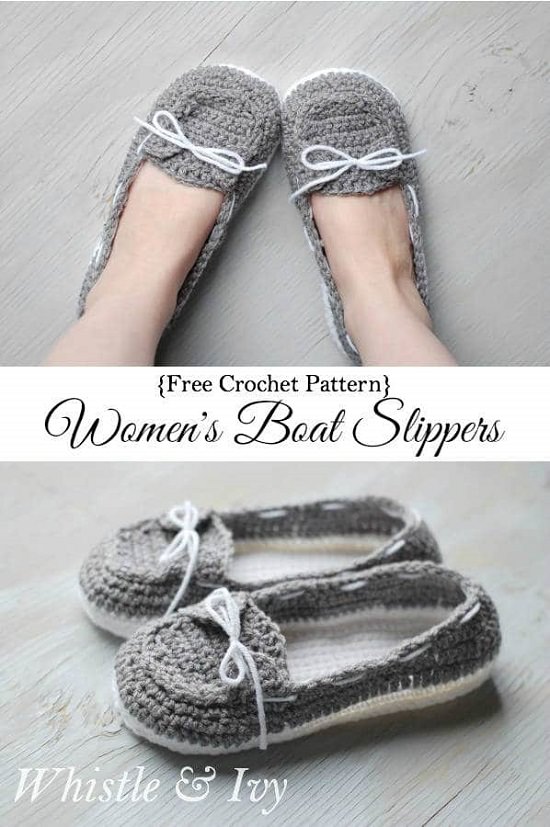 This women boat shoes or boat slippers crochet pattern is available for free of cost at Whistle & Ivy.
11. Sweater Boots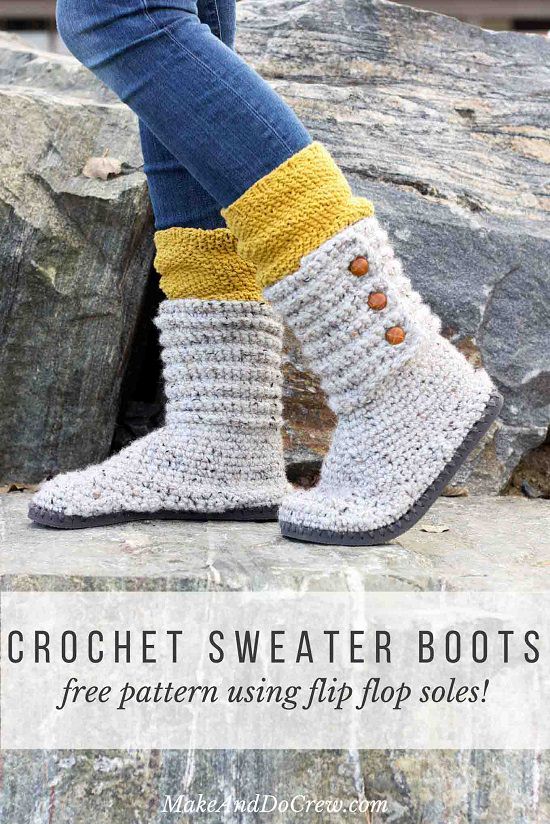 Enhance your winter appearance with these comfortable and stylish crochet sweater boots. To learn more, click here.
12. Drop Slippers Pattern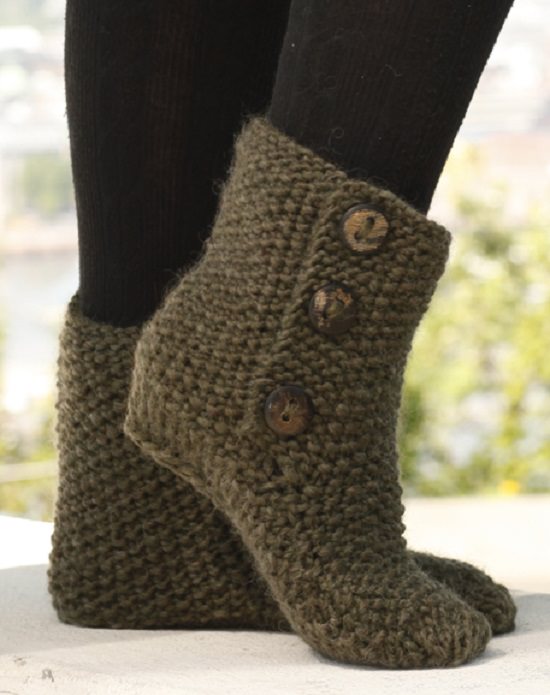 Learn to make these warm knitted drop slippers in seed stitch in "Eskimo" style. Find the tutorial here!
13. Moon Socks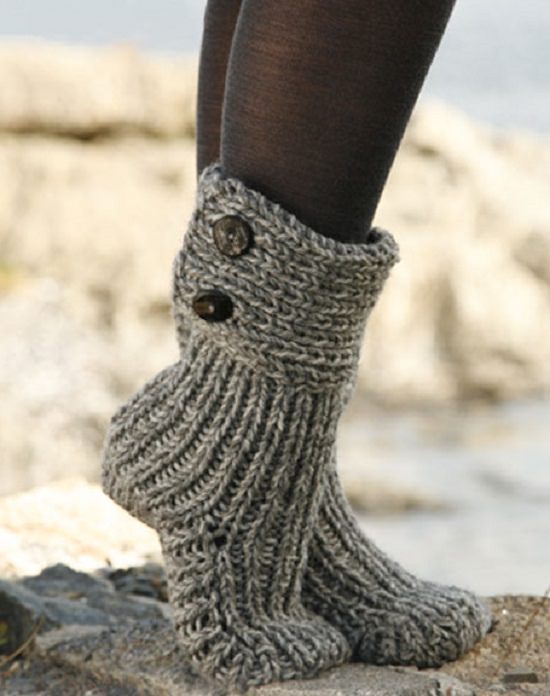 Make your stocking appear more stylish by adding these cozy moon socks to your look. Click here for the free pattern.
14 Crochet Converse Slippers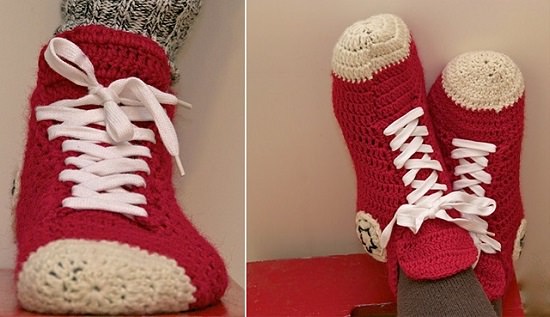 These crochet converse slippers are soft and alluring and wearing them can help to cure the problem of dry feet. Click here for the free pattern.