A well-designed rug can transform the look of your room completely! Here are some exciting DIY Crochet Rug patterns that you can make on your own!
Not happy with the same, old dull look of your room? Don't want to spend heavy bucks in redecorating the same? Don't worry! These DIY Crochet Rug patterns are going to help you out!
---
1. Rainbow Rug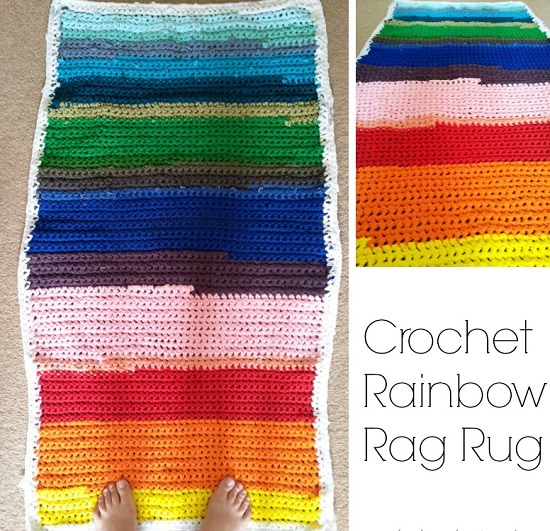 Cover the floor of your home with an array of rainbow colors! In this pattern, crocheter uses t-shirt yarn and engages a single crochet stitching technique.
2. Rug with Light Loop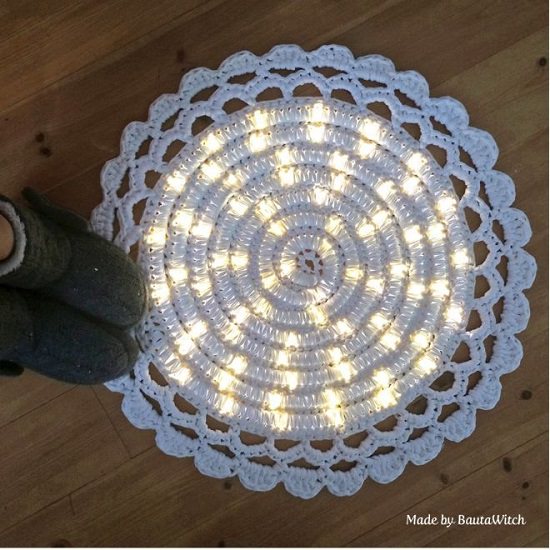 What a fantastic concept of combining a rug with a string of light! This monochromatic carpet is worked with solid stitches and initiated with a magic ring.
3. Scrap Fabric Rug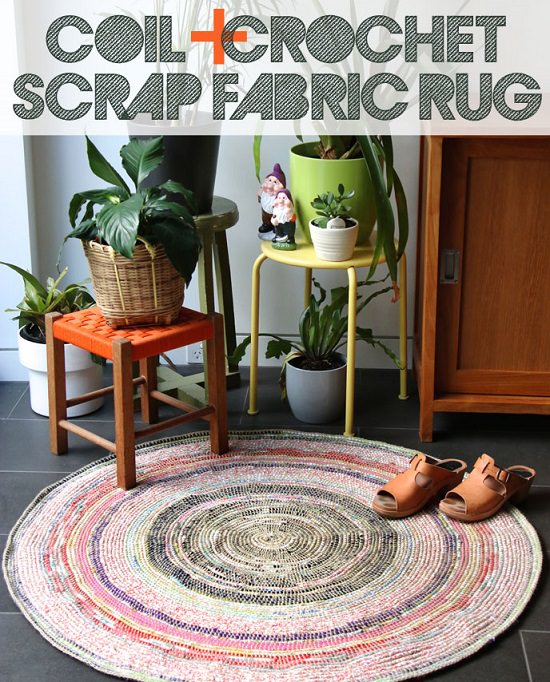 This rug is a result of upcycled materials like twine, old scraps from the stash.
4. Rug from Repurposed T-shirts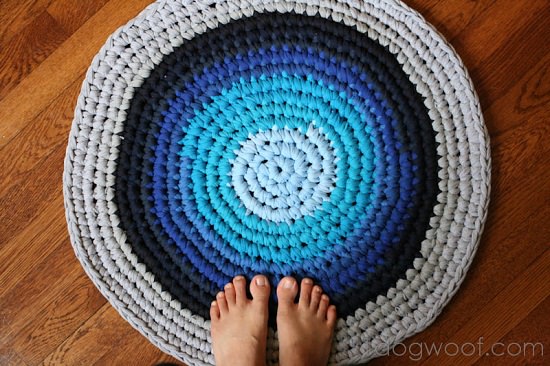 This rug is blended with numerous shades of turquoise! This pattern calls for unused cotton t-shirts to be used as a repurposed yarn.
5. Basketball Rug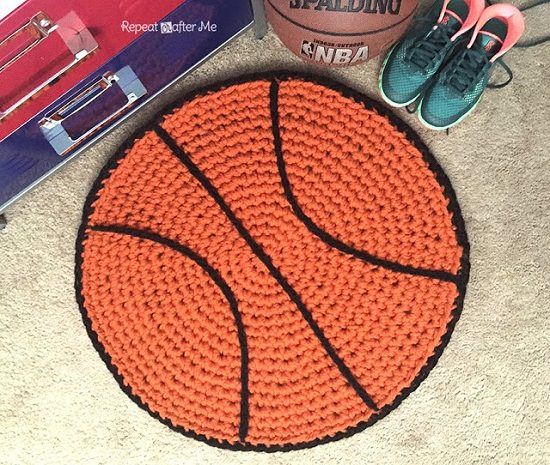 This basketball rug motif, accentuated with black brims, is ideal for the sporty teen's room! Crocheted using two strands of bulky yarn, this is extremely quick and super easy to crochet!
6. Mandala Floor Rug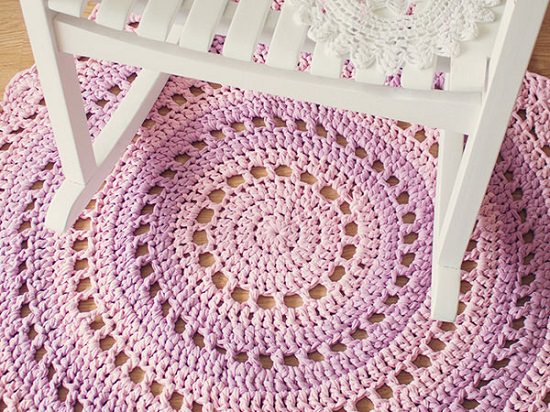 This mandala rug, showcasing a girlish flare, can work as a great focal point of your drawing room! Crocheted with two complementing colored t-shirt yarns, this craft engages slip stitch, double crochet, chain, and a magic ring.
7. Pom Pom Rug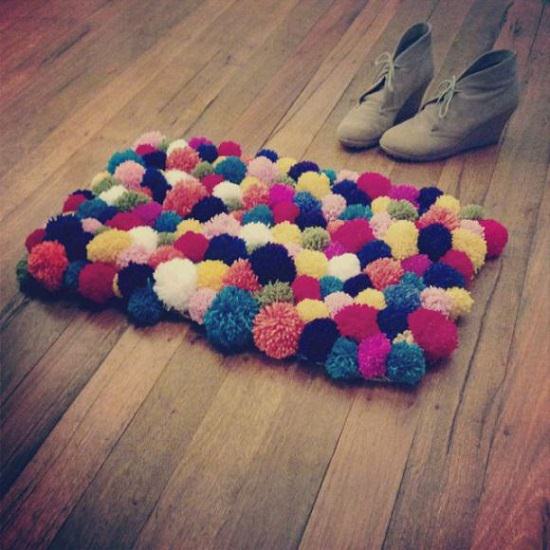 This pom-pom rug is going to give your soft tootsie a snuggly touch. Just make loads of colorful pom-poms and tie them all together and closely on a door-mat using leftover threads from pom-poms.
8. Giant Doily Rug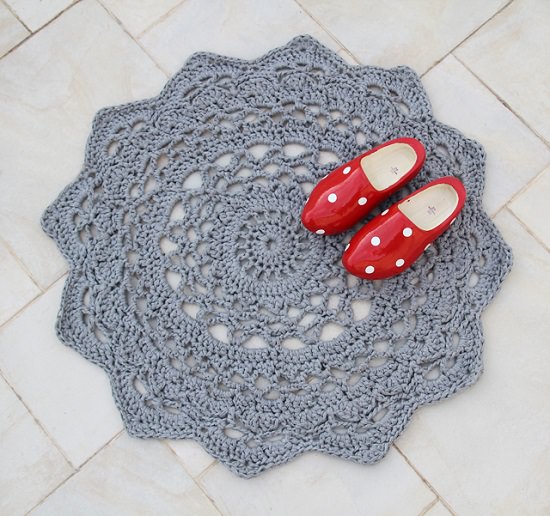 Here, the blogger used spaghetti t-shirt yarn and advises to work with two strands, so as not to make it too floppy.
9. Upcycled Rug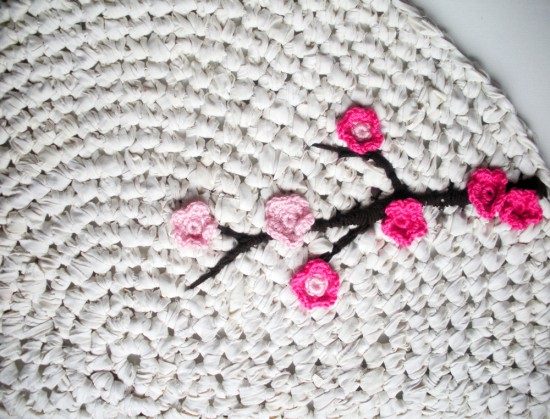 Crochet this upcycled crochet rug embellished with pink flowers using the help from upcyclemagazine blog.
10. Rope Swirl Tapestries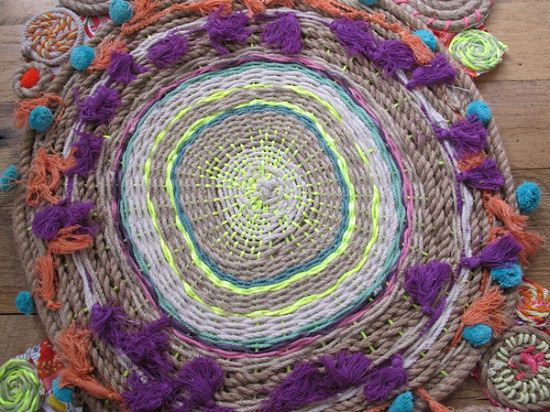 The technique used here and the beautiful blend of colors makes it stand out from the rest. More details here!
11. Giant Circular Rug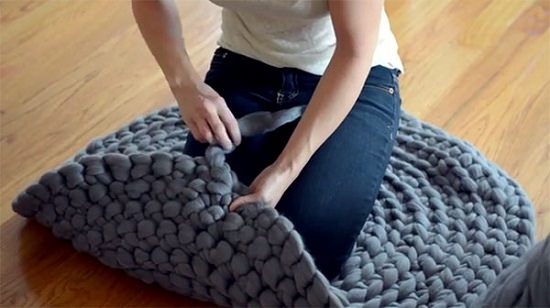 Head on to this ExpressionFiberArts vlog for imitating this beautiful rug craft.
12. Grass Rug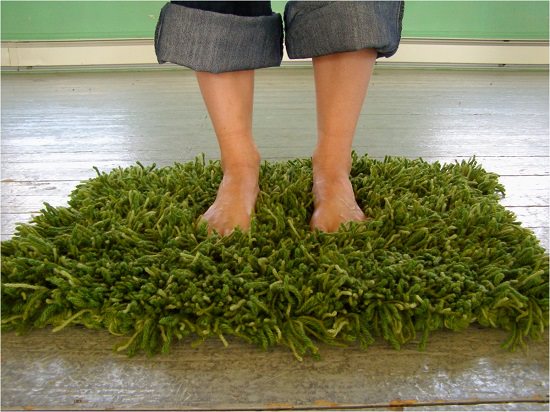 Crocheting this grass rug is a great way to introduce some greenery indoors. You can work this one with three green shades that offer it a natural look.
13. Raccoon Mario Rug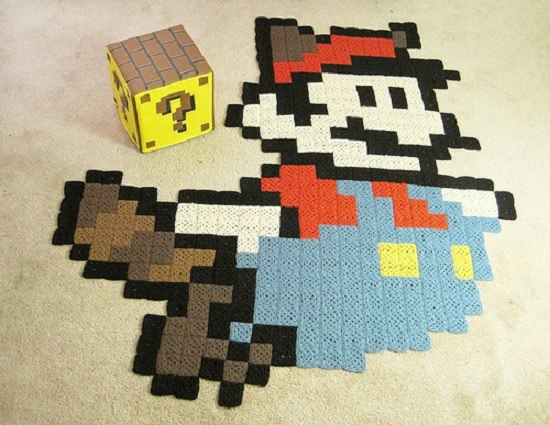 Undoubtedly, the blogger's efforts and dedication are appreciable as she stitched 386 granny squares to nail this Mario rug craft. This cute rug pattern is inspired by this Craftster post.
14. Rug DIY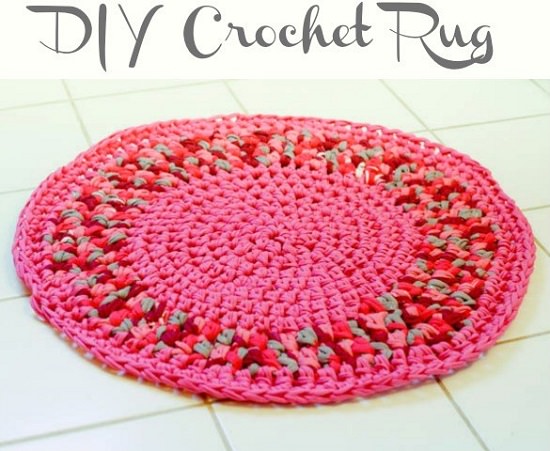 Crochet rug not only works as a functional mini mat but also adds a style to your space. This rug showcases a basic circle pattern, but the texture and color make it pop.
15. Mandala Rug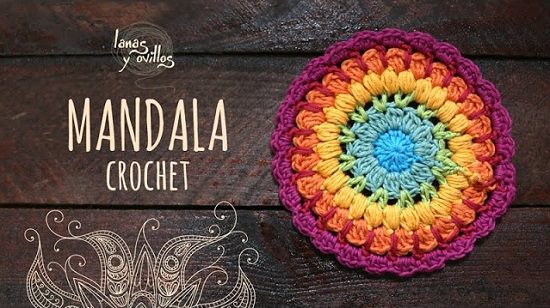 Head on to this vlog to get all the details to craft this exquisite rug pattern!
16. Pink Doily T-shirt Rug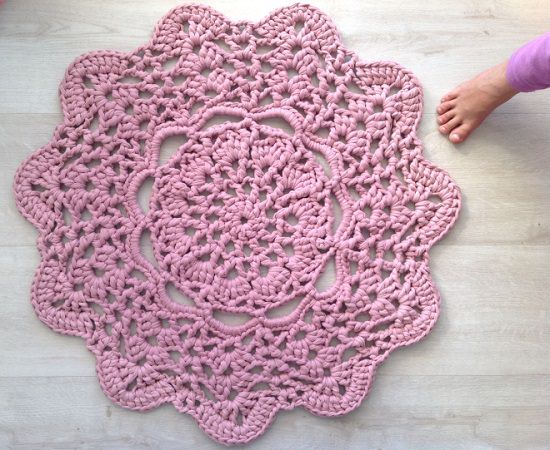 If you are looking for a rug pattern with a girlish flare for your daughter's room, then this pink doily rug is your best bet! Its design calls for V-stitch, chain, slip, single, half double, and double crochet stitches.
17. Rag Rug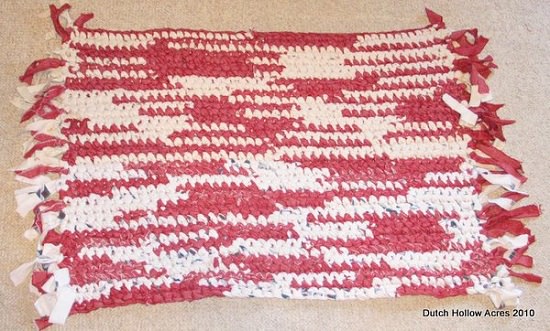 This rectangle rug, accentuated with random color splashes, can add a dollop of appeal to any floor! For imitating this craft, read the full tutorial here.
18. Round Rug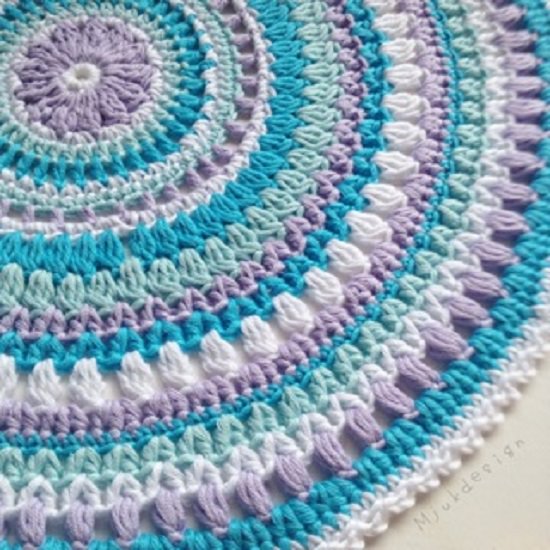 Draped with the shades of turquoise, this cozy mandala rug can give your dull space a beachy touch. This Mandal rug pattern is inspired by Pinterest.
19. Pom-Pom Rug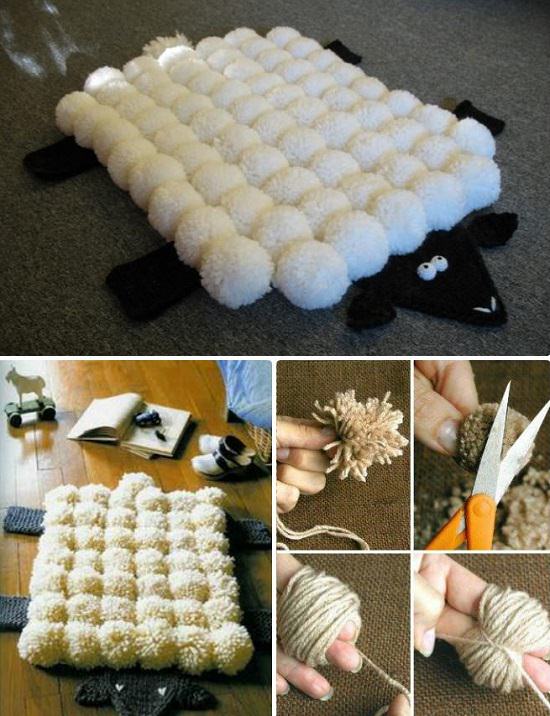 This creatively crafted pom-pom rug is both beautiful and super easy to crochet! The tutorial from BellaDia will guide you in preparing these pom-poms.