Make your coffee cups more attractive by crocheting some stylish covers for them! Take help from these DIY Crochet Mug Cozy patterns!
Want to make your cups stand out? There's an easy and stylish way to do it! By crocheting some cute covers for them! These DIY Crochet Mug Cozy patterns are not only easy, but also make for a great gifting idea as well!
---
1.Crochet Mug Cozy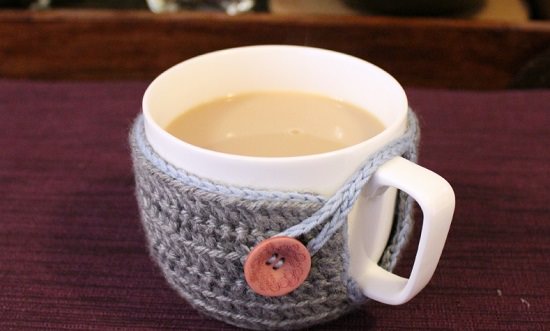 The inclusion of button, edging, and a tiny buttonhole loop gives this mug craft a cute look. Its pattern is worked from bottom up.
2. DIY Felt Coffee Cozy Tutorial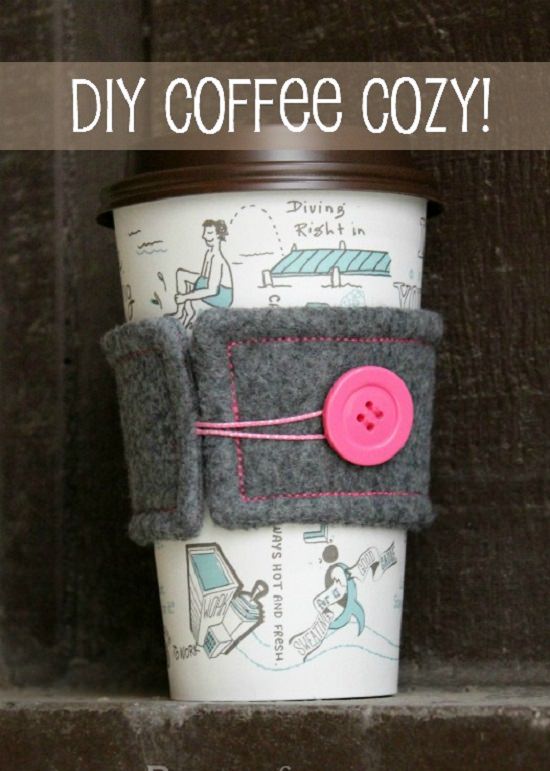 The crocheter has used felt for fabricating this craft, but you can get your hand on any fabric of your choice!
3. Mug Hug Crochet Pattern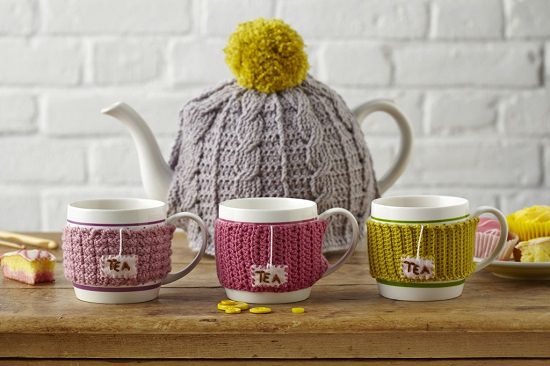 Crochet a soft and heat resistant mug for the whole tea set. Grab its full tutorial at gathered blog.
4. Crochet Mug Cozy Pattern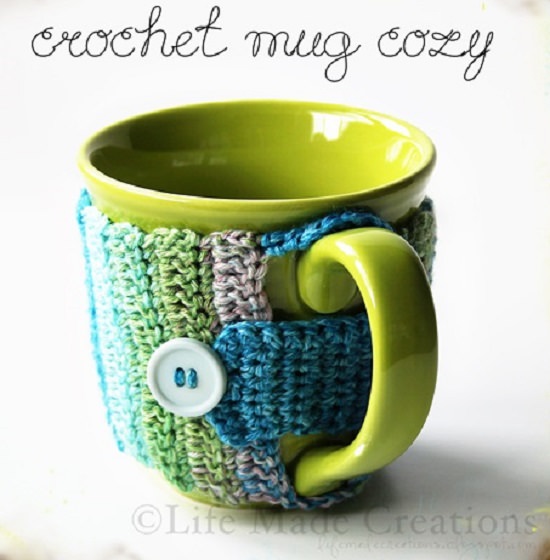 Draped with funky colors, this mug cozy is a great crochet piece to gift! It calls for intermediate level crocheting with knowledge of ch, slip, sc, and sc stitches.
5. Crochet Mug Coaster Cozy Pattern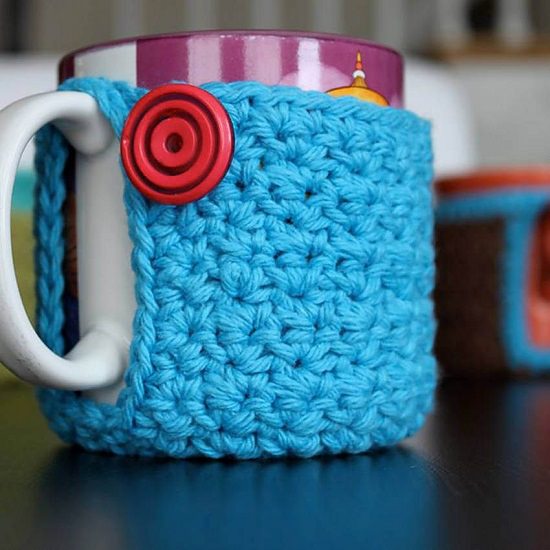 This cozy mug is worked in continuous rounds, then switched to rows working back and forth.
6. Easy Crochet Mug Cozy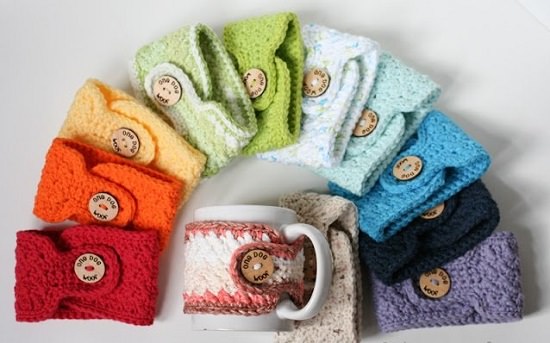 These plush mug cozies are super easy to work. The crocheter has altered its pattern slightly to make them more unique!
7. Crochet Yoda Coffee Cup Cozy Pattern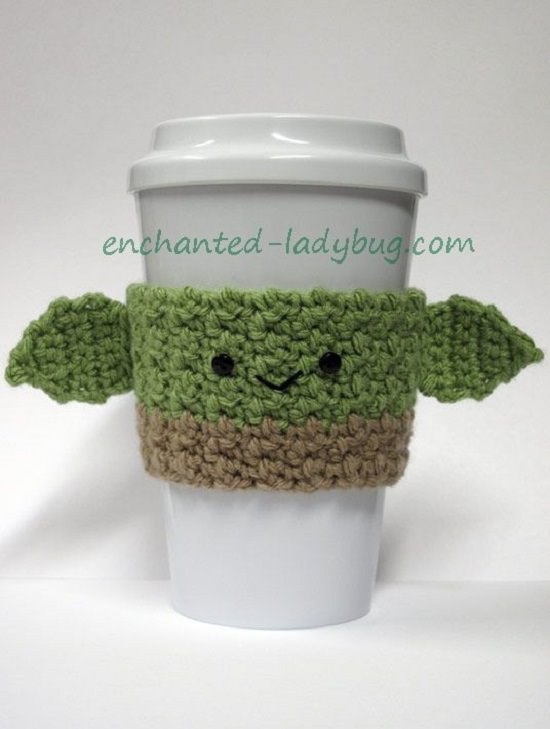 The Crocheter has utilized a few scrap yarns of mossy green and tan color to sculpt this Yoda. More details on EnchantedLadybug.
8. Crochet Pikachu Cozy Cup Pattern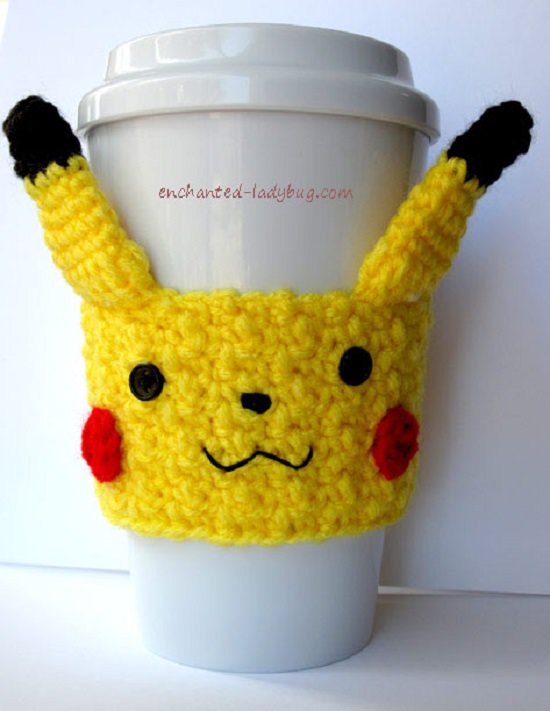 This Pikachu cup cozy calls for a magic circle, chain sc, dc, and slip stitches.
9. Coffee Cup Cozy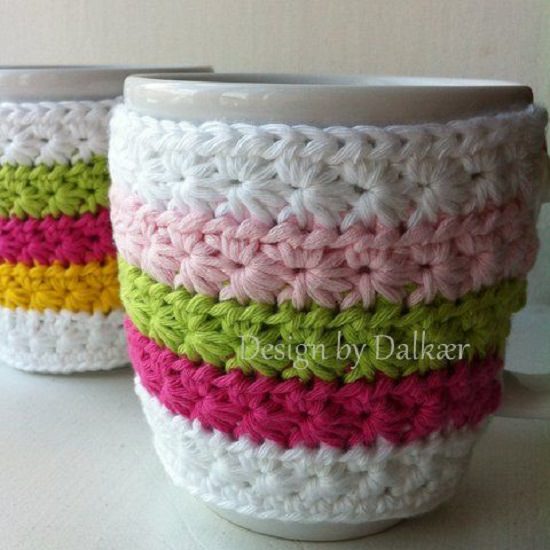 This mug holder is worked with four color combinations. Grab the pattern here.
10. Pink Ribbon Cup Cozy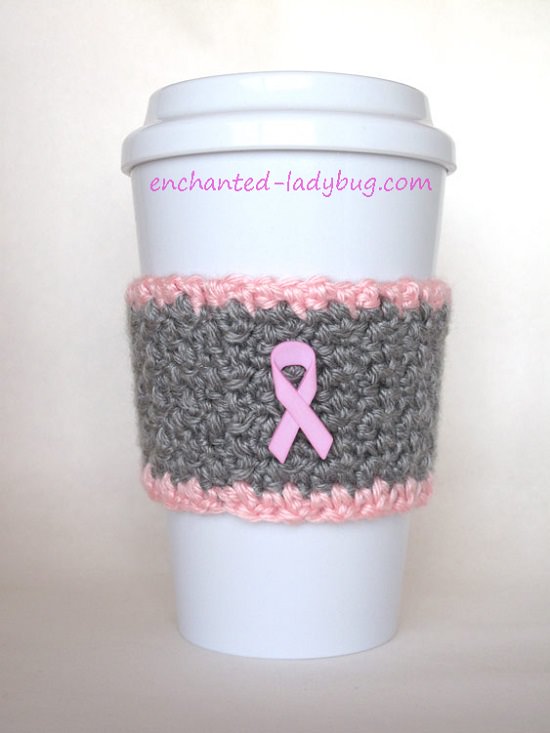 Crocheter has shared this pattern for the awareness campaign of the Breast Cancer movement.
11. Forest Folk Cup Cozies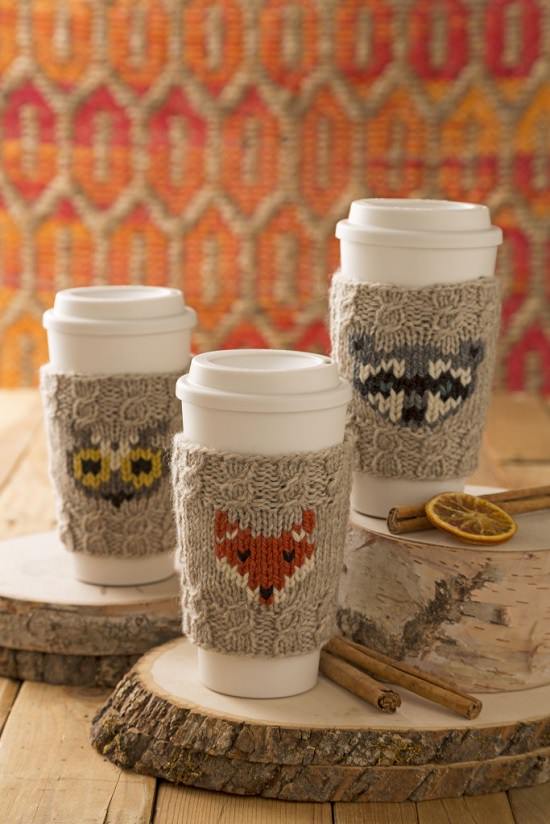 This tutorial gives a chart to crochet fox, raccoon, and owl patterns on the cups.
12. Crochet Mug Cozy Tutorial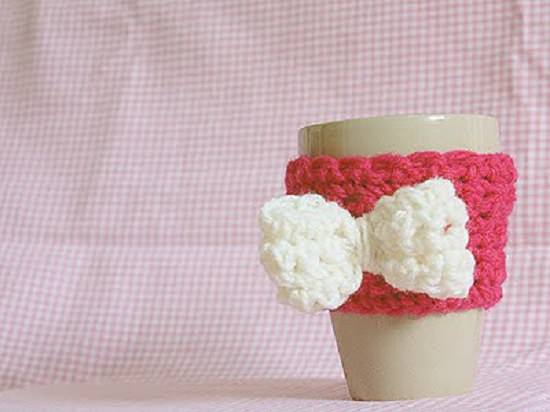 This cute cup cozy craft, decorated with a pronounced bow and button, can be a great gift for friends!
13. Pick a Pocket Cozies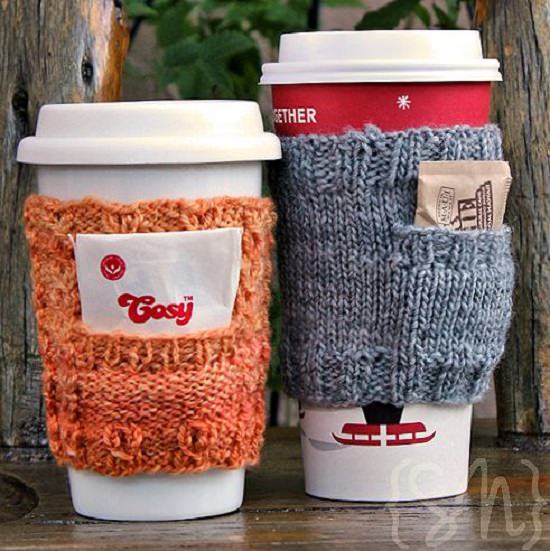 This cleverly-crafted pocket cozy provides an additional space to carry some extra sweetener or a teabag.
14. Mustache Cup Cozy Tutorial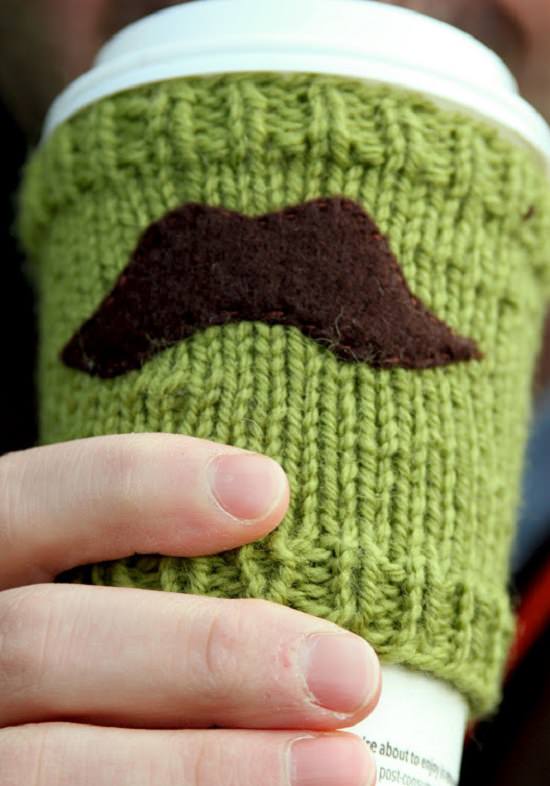 This cup cozy accentuated with the mustache design is fun to craft. You can use embroidery floss for outlining the stache.
15. Mug Cozy Tutorial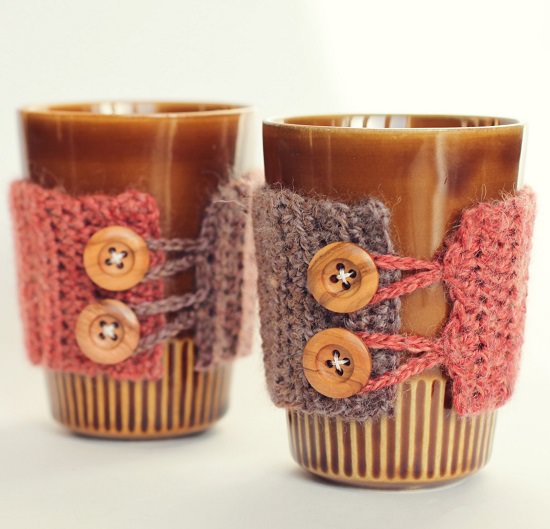 The designer has used a simple chain, hdc, and slip stitchings to crochet these mugs patterns.
16. Reindeer Mug Cozy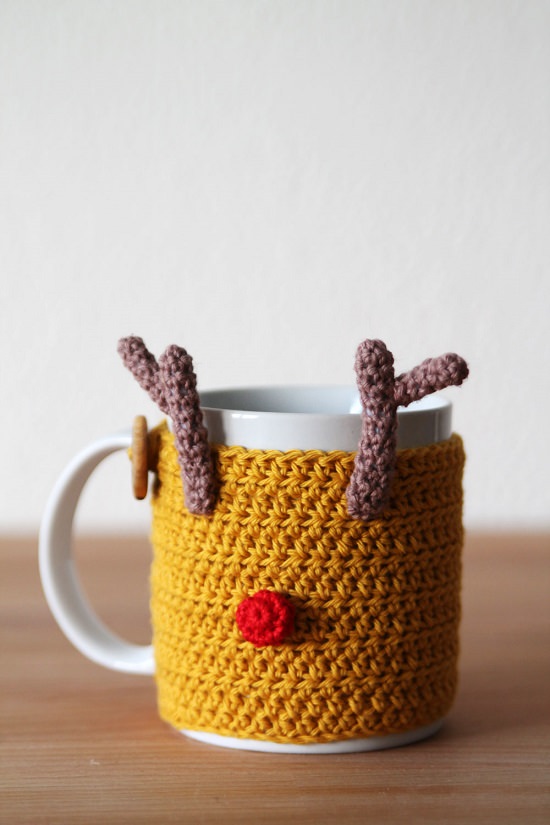 In this pattern, the designer has used three colors in pair with basic slip, chain, and hdc stitches.
17. Giraffe Coffee Cup Cozy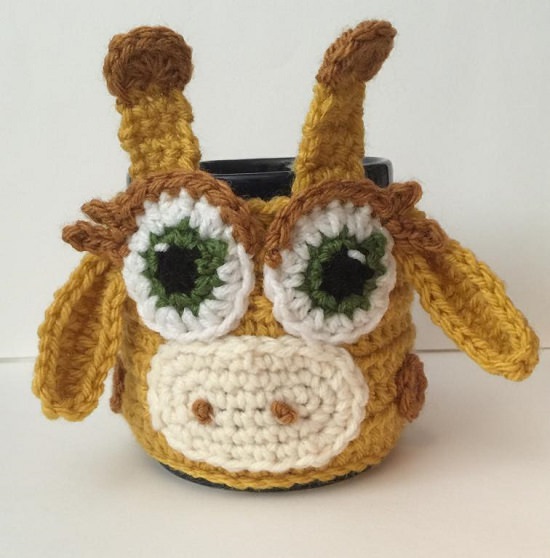 This cute and interesting pattern is available on Ravelry! Crochet one for yourself today!
18. Knit Mug Cozy Tutorial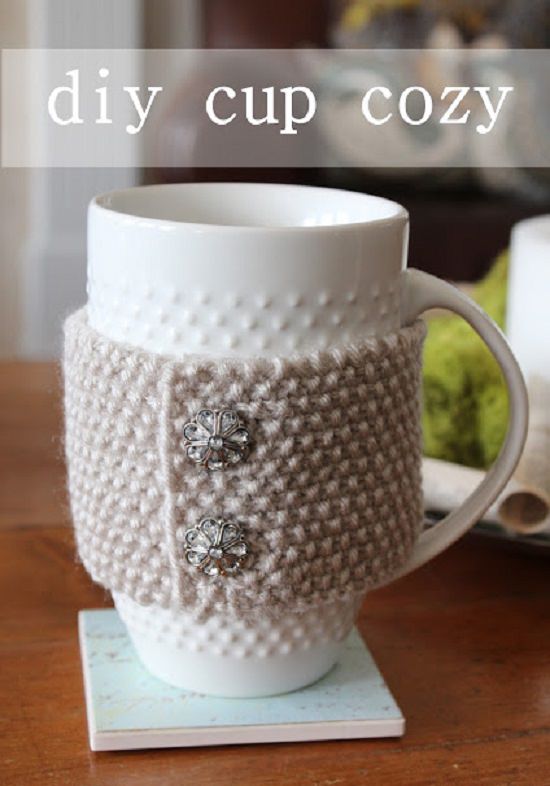 The selection of taupe-colored yarn accompanied by a vintage button makes this knit cup truly stunning. Take inspiration here.
19. Basketweave Mug Sweater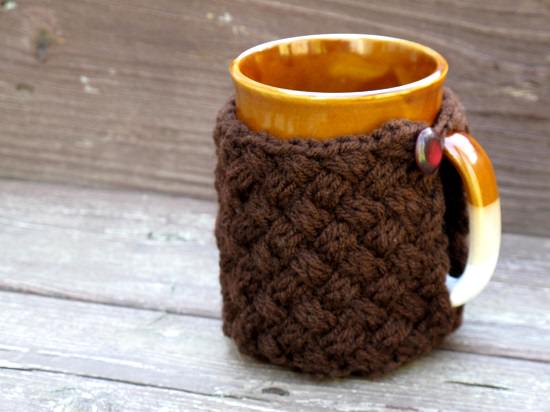 This mug sweater keeps your fingers cool from the heat of tea or coffee. Visit this blog for details.
20. Slingshot Coffee Cup Holder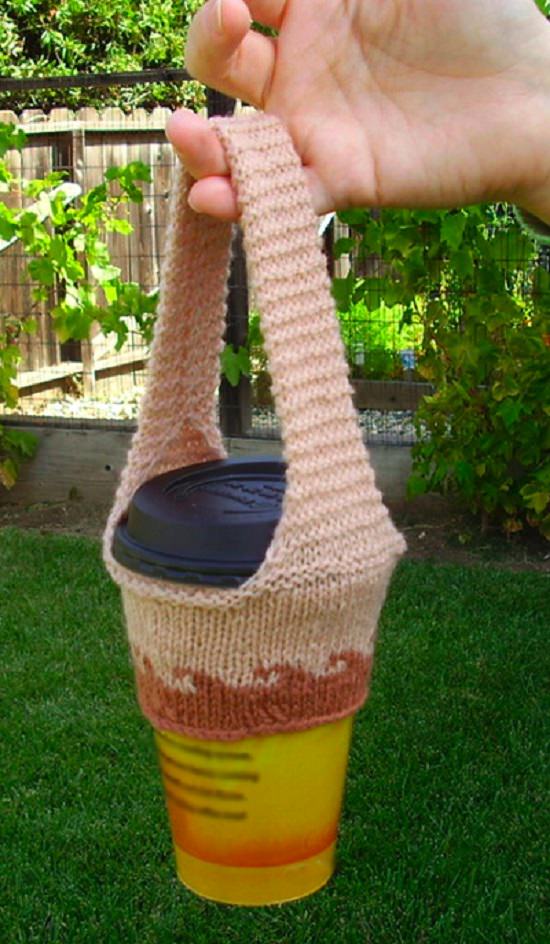 This innovative coffee cup slingshot is going to allow you to carry it without spilling the coffee.
21. Crochet Mug Cozy with Button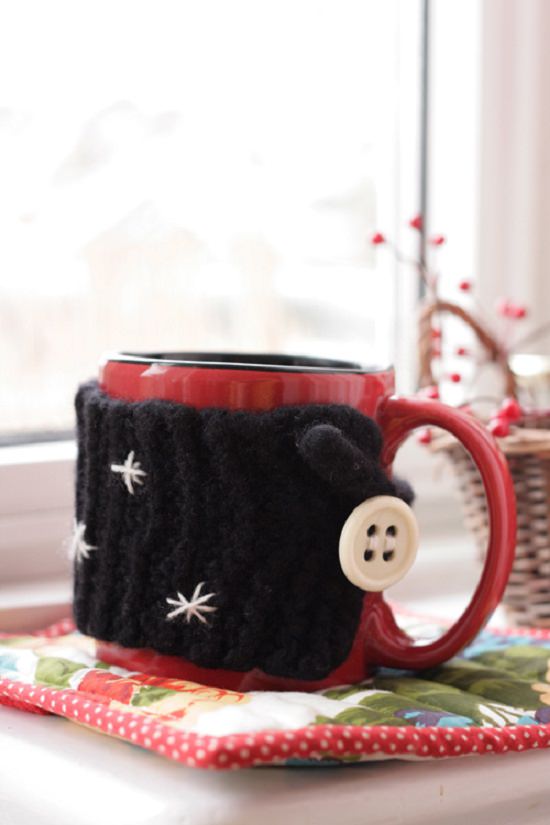 The crocheter stitched some white-colored stars and added a long ribbon at one end. It can be used on different sized cups.
22. Knit a Coffee Cup Sleeve
These cup sleeves are worked in rows using worsted weight yarn. Embroidered flowers and snowflakes are sewn on to it with contrasting yarns.
23. Cup Cozy Pattern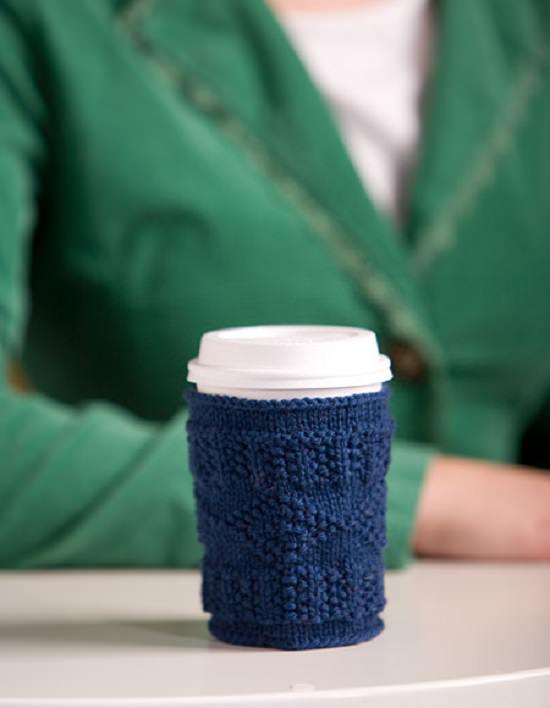 The crocheter created a mix of diamonds and columns motif on this cup cozy using the combinations of knit and purl stitches.
24. Mug Cozy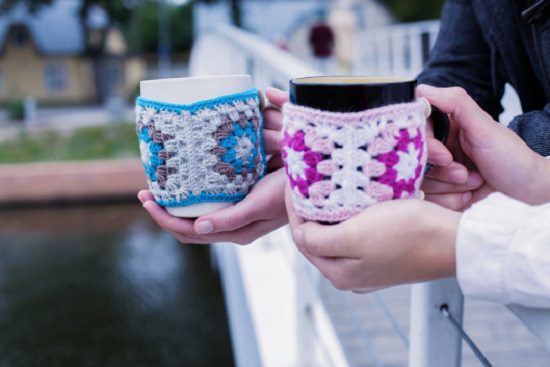 This cozy cup calls for three granny squares crocheted together to form the final piece.
25. DIY Crochet Pumpkin Coffee Cup Cozy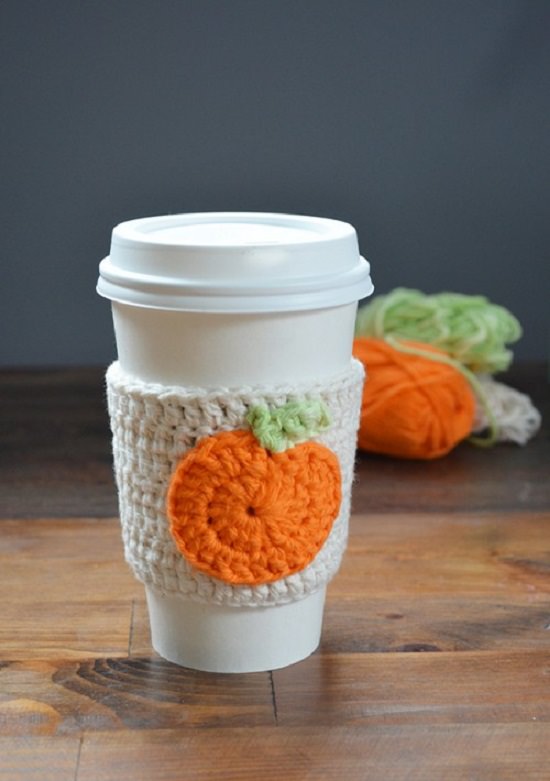 This pumpkin coffee cup cozy is prepared using cotton yarn in beige, orange, and green shades, It is stitched using magic loop, chain, slip, sc, and dc techniques.
26. Crochet Heart Mug Cozy Pattern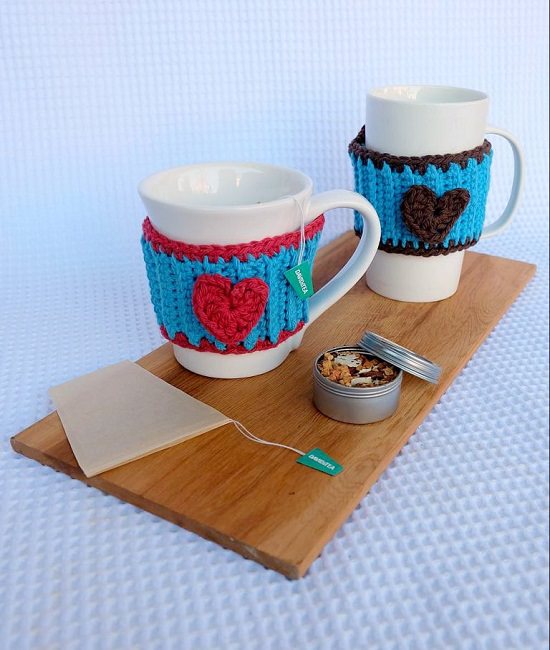 This beginner-friendly cup cozy pattern is quick to crochet. Apart from serving as a cup sweater, it will work as a great focal point of your tea table as well.