Like confectionary? Well, if you do, then we have a surprise for you! Here are some cute DIY Crochet Cake patterns that you'll love!
With so many options to choose from, we have combined the best DIY Crochet Cake patterns for you, which you can use to either make a cute addition of your girl's dollhouse or prepare a cake box with it!
---
1. Little Colorful Cake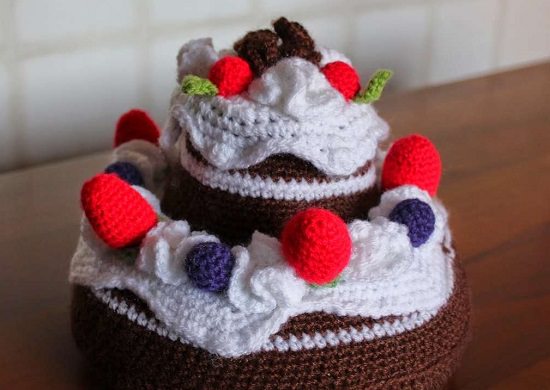 Prepare a delicious looking chocolate cake with the help of colorful yarns! Head on to this video tutorial for weaving an exact craft.
2. Christmas Cupcakes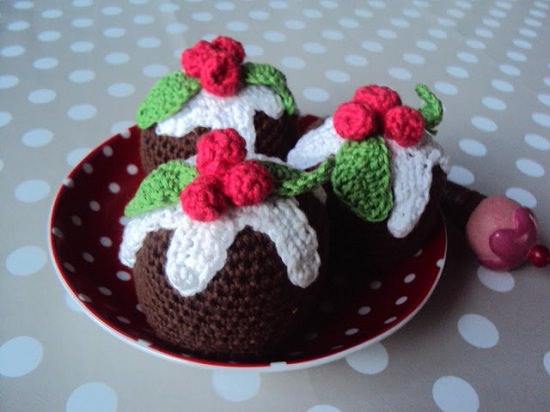 These cupcakes can be an excellent addition to your living room! These are embellished with luscious looking crocheted cherry and cream toppings.
3. Tiny Cakes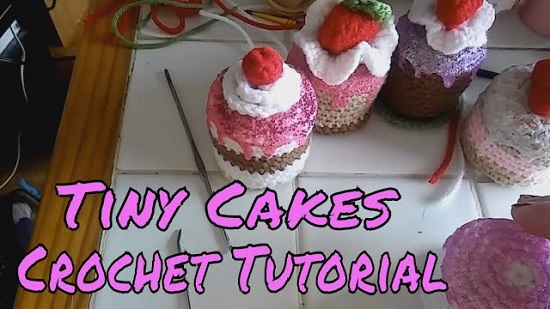 Watch this video tutorial for crocheting some little cakes that you can use as a hair bow or hairpin clips!
4. Sweet Cupcakes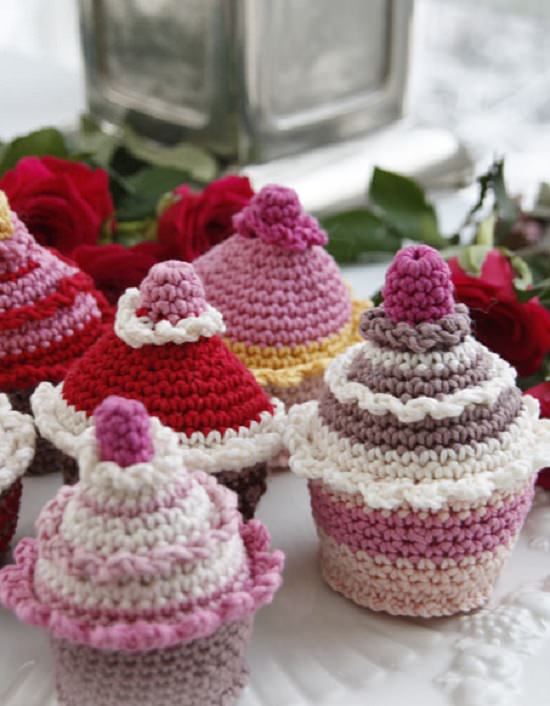 Every cupcake has layers of a berry, cream, and base, and hence for crocheting this cake craft, the designer has played with numerous colors for offering it a feel of a real one. This is one of the best DIY Crochet Cake patterns on the list!
5. Puffy Icing Cake
Fuse your crocheting expertise with mouthwatering desserts for creating puffy textured crochet cakes. Take inspiration from CrochetCakeSachets for imitating this stunning craft.
6. Doughnut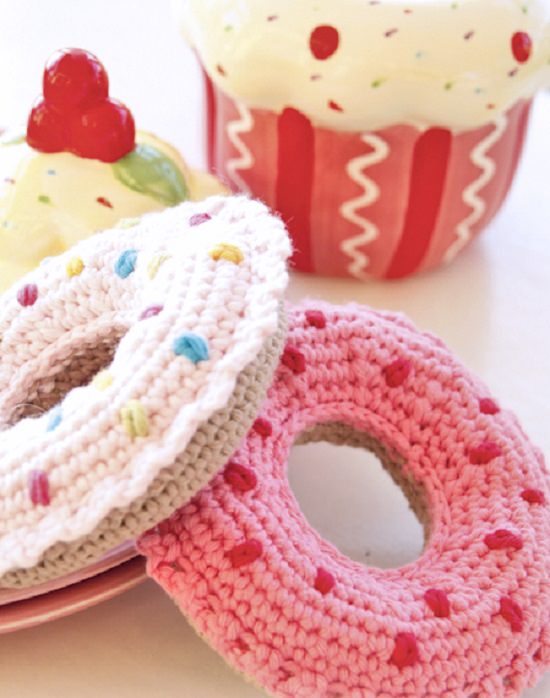 These crocheted doughnut scalloped with colorful pigments can become an excellent decor accent of your home. This design is inspired by the garnstudio blog.
7. Cake Slice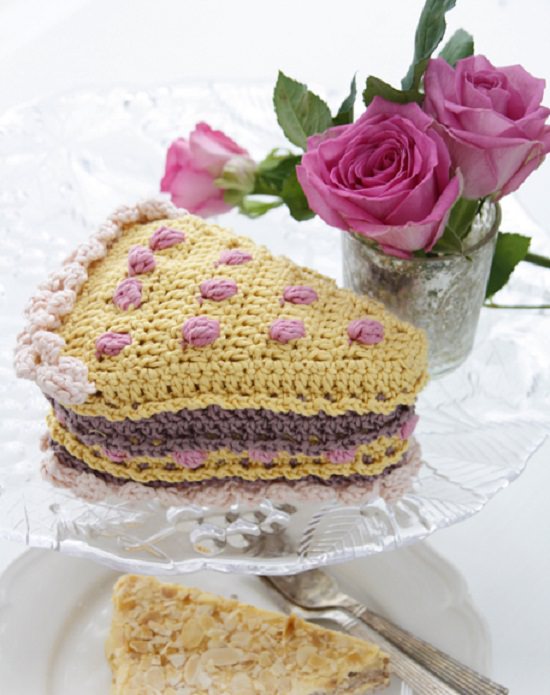 If you love experimenting with new crafts, this vanilla drizzle crochet cake is surely going to excite you in making one!
8. Sweet Candies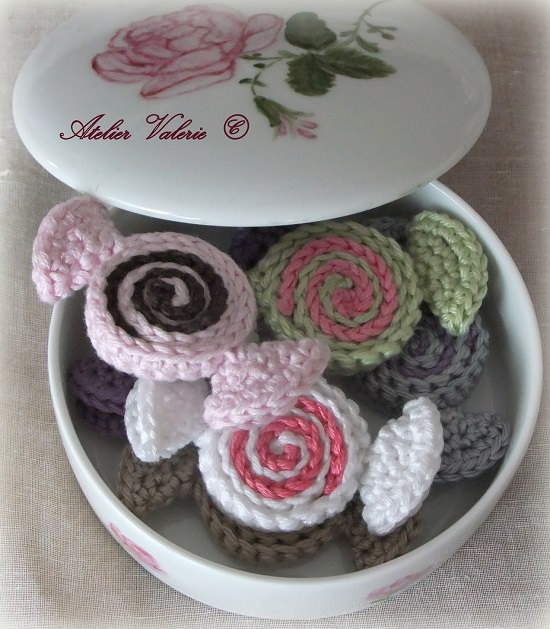 The colorful candies are so nostalgic that they remind us of our childhood memories. Crochet them using this tutorial!
9. Pumpkin Pie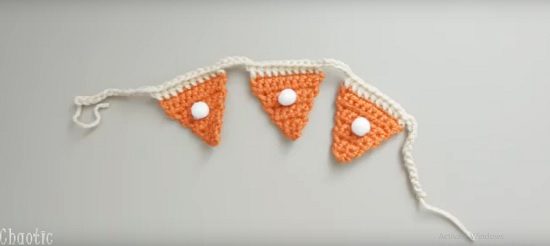 Head on to this tutorial for decorating your home with a string of delightful pies that are beautifully draped in beige colors.
10. Mini Pie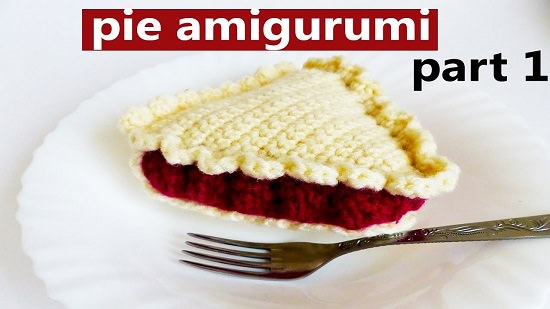 Head on to this tutorial from Craft Detonation for stitching a lovely pie that your girl would love to play with! This is one of the best DIY Crochet Cake patterns on the list!
11. Cake Confection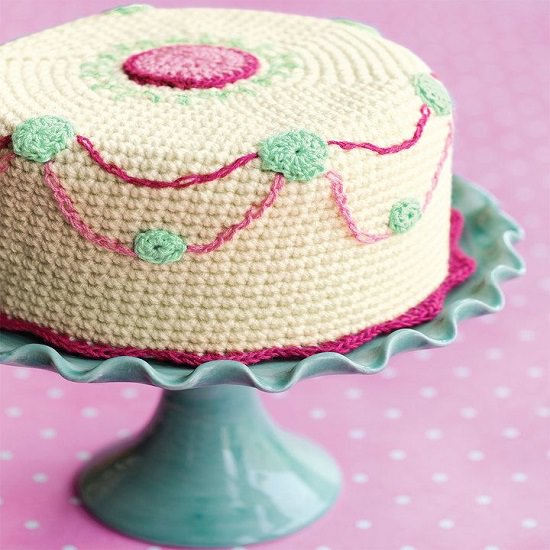 Are you wondering how you are supposed to use this beautifully sculpted crochet cake? You can fill it with stuffing and use as a whimsical pillow.
12. Rainbow Cake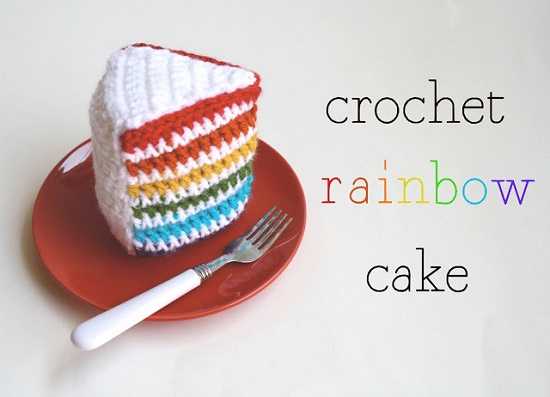 An array of rainbow-colored palettes engaged in this cake make it look deliciously yummy! This pattern may seem intricate, but actually, it is as simple as a piece of cake!
13. Macarons Cake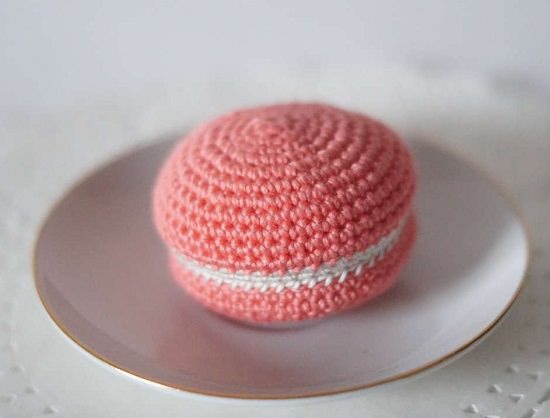 What makes this Macarons cake visually attractive is the fabulous tuning of colors. It is full of stuffings and the smooth texture is going to become your child's favorite toy!
14. Cake Pop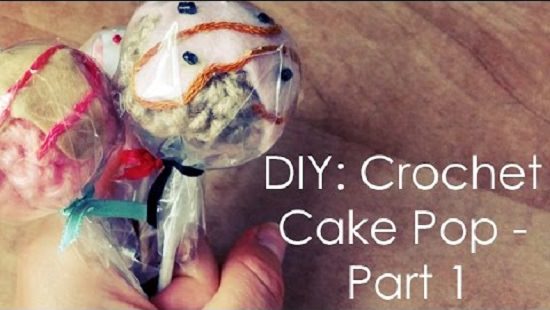 Give your crocheting skills a new height by stitching these fantastic cake pops with the help of this video tutorial.
15. Birthday Cake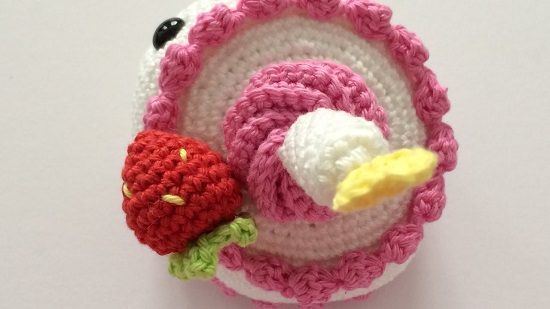 If your little one's birthday is near and you are thinking of decorating the home theme-wise, then this Derpie birthday cake pattern featuring whipped cream, flame, and candle in dramatic colors is going to do the trick.
16. Mini-Cup Cake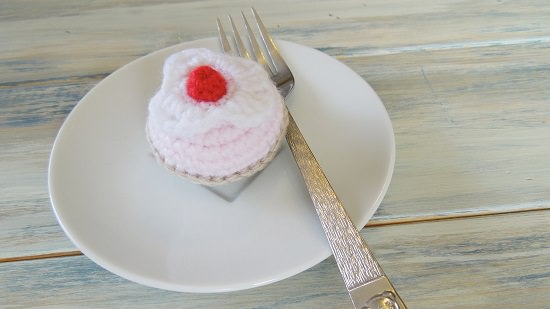 The addition of little cherry on top of this mini cup makes it visually stunning. For crocheting these mini-cupcakes, vlogger suggests using DK worsted weight yarn on light pink, white, and cherry red colors.
17. Basic Sponge Mini Cake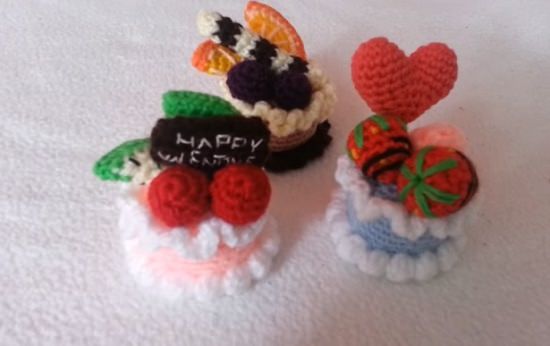 This crochet cake, along with lovely kiwi, chocolate, and heart features, can be a great addition to your girl's dollhouse. Watch this video tutorial to make this crochet cake craft.
18. Colorful Cup Cakes
Blend the essence of your skills and art by preparing these mini cakes accentuated with a fruity topping.
19. Cup Cake Beanie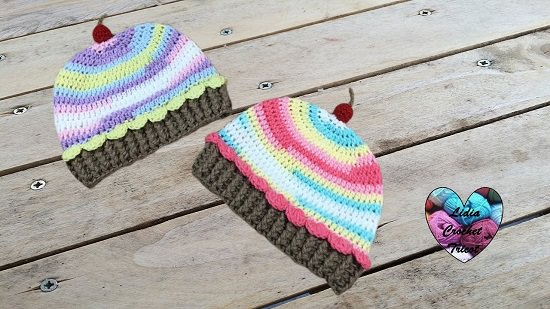 This hat is draped with a multitude of hues, and the cherry topping gives it a cute look. It's an ideal gift choice, as well!
20. Cake Box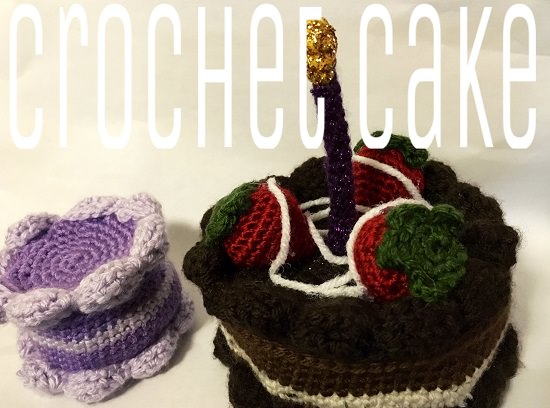 Surprise your best friend on her birthday by crocheting this special gift for her!
21. 3D Cupcake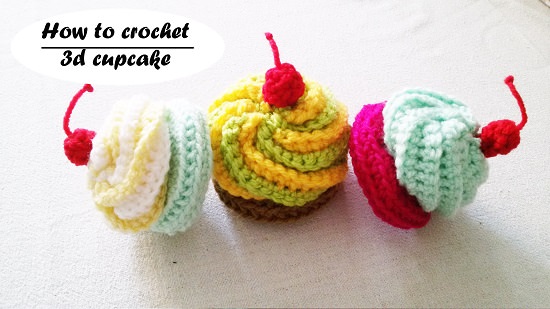 The beautiful mix of colors, paired with the special stitching techniques, carves out a gradient texture on this motif, making them look like real cupcakes!
22. Amigurumi Birthday Cake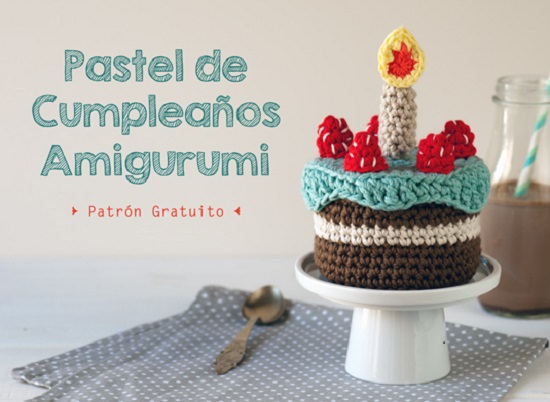 Prepare this real-looking crochet cake using a mix of dtc, tc, sc2tog, sc, hdc, dc, and slip stitches.
23. Pompom Cake Garland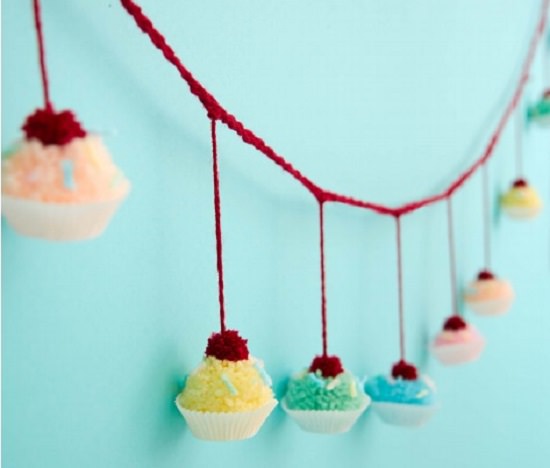 What a creative concept to turn colorful pompoms into colorful cupcakes and then string them all together as a cupcake garland for giving your home decor a cheerful tone.
24. Red Heart Trendy Fondant Cake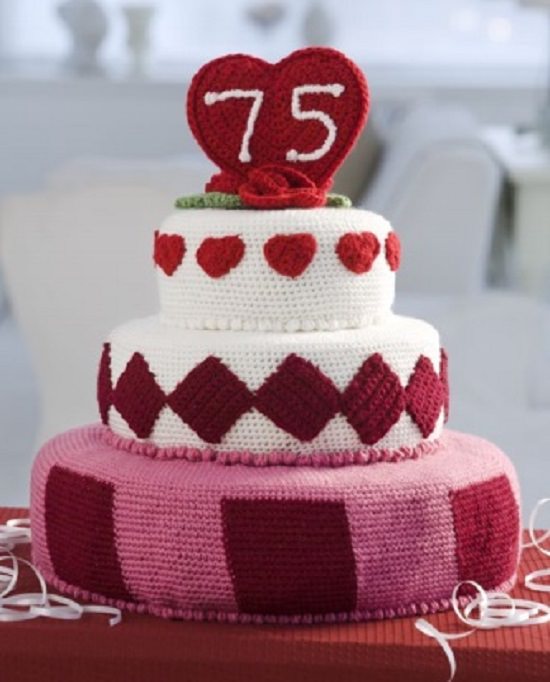 This crochet cake comprises three layers, and each one is individually worked in continuous rounds and then finally sewn together. You can also crochet diamonds, flowers, and hearts  for embellishment.
25. Caron Cakes Crochet Patterns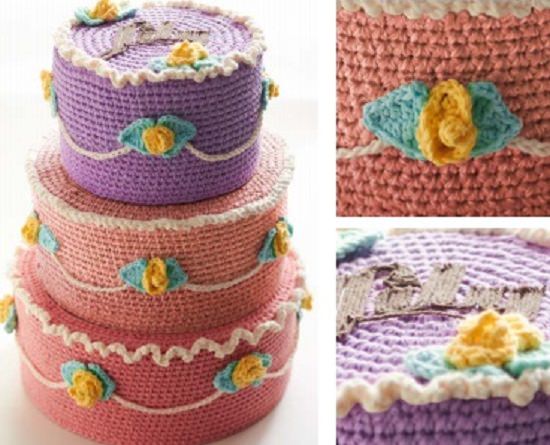 The tiers of this multi-layer cake are worked by holding two strands of yarn together. The designer has fused Rose Pink, Tea Rose, Violet, White, Robins Egg, and Yellow colors to make this cake.