Want to knit something useful quickly? These DIY Crochet Basket patterns are exactly what you are looking for! Try them today!
Baskets are a great way to store things! What's makes them more desirable is the fact that you can make them yourself using your creativity! Here are some exciting DIY Crochet Basket patterns that you should try!
---
1. Rope Basket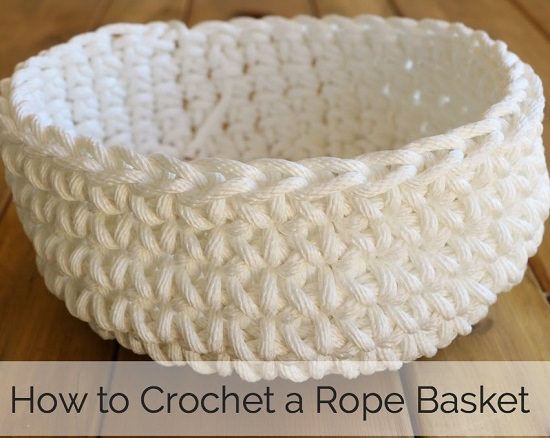 Go through this vlog to crochet using either clothesline or rope, depending upon the texture you wish your basket should have!
2. Twin Color Basket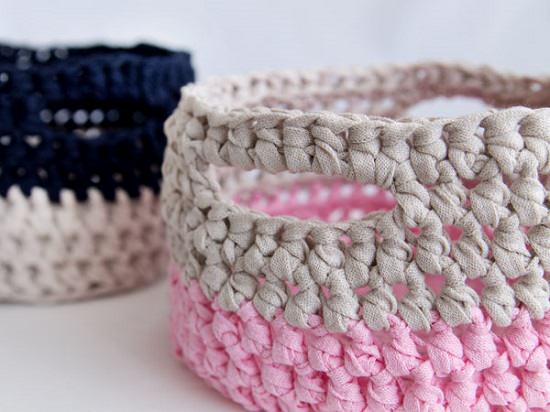 Crocheted using two beige colors, this pattern is adaptable, so its size can be easily customized!
3. T-Shirt Yarn Basket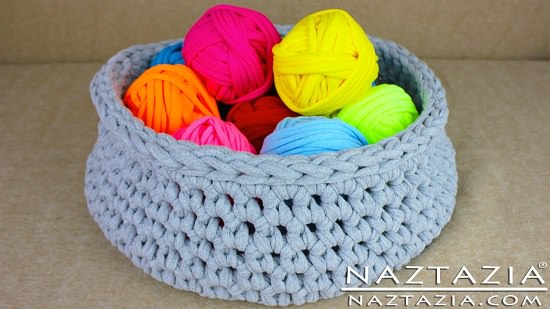 This creative tutorial from Naztazia is going to inspire you to recycle old t-shirts for extracting t-shirt yarns to crochet a basket!
4. Mini Blue Basket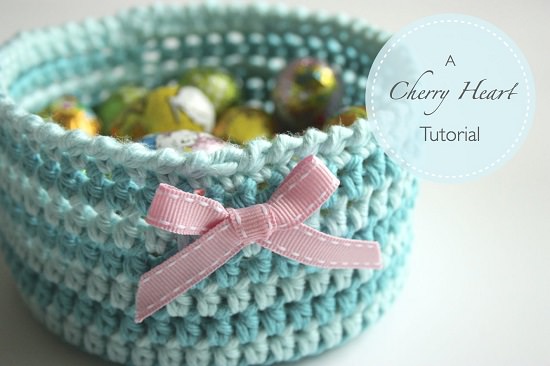 Blending the magic of turquoise and aqua hues, this craft calls for basic slip, chain, double, half treble, and treble stitches.
5. Yarn Stash Basket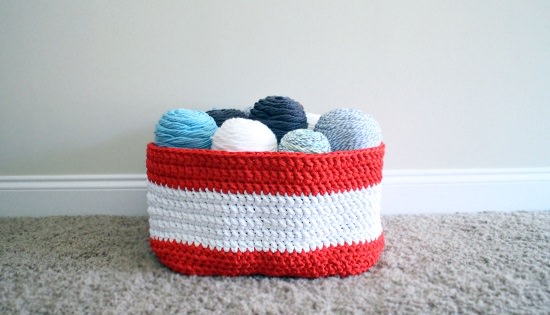 The fusion of two complementary shades draped in a striping manner makes this craft remarkable. Head on to this video tutorial for details on this craft.
6. Basket with Handles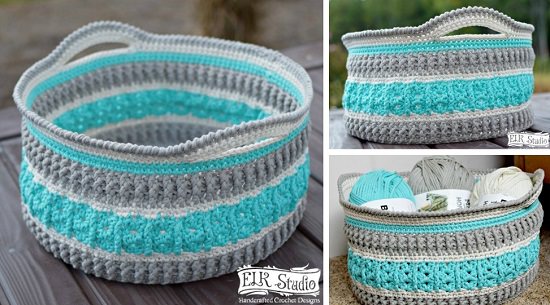 A wonderful mix of clay, cream, and aqua color, makes this basket pattern stand out! Its fascinating texture is carved using back and front post double crochet stitches.
7. Himalayan Basket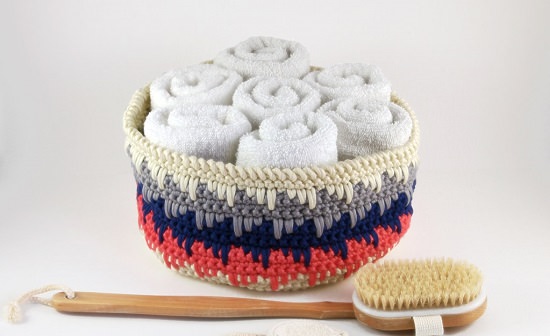 Crocheter incorporated numerous shades with some special stitches to create a dripping effect on this basket. This craft engages twisted SC and SC Spike Stitches.
8. Hanging Basket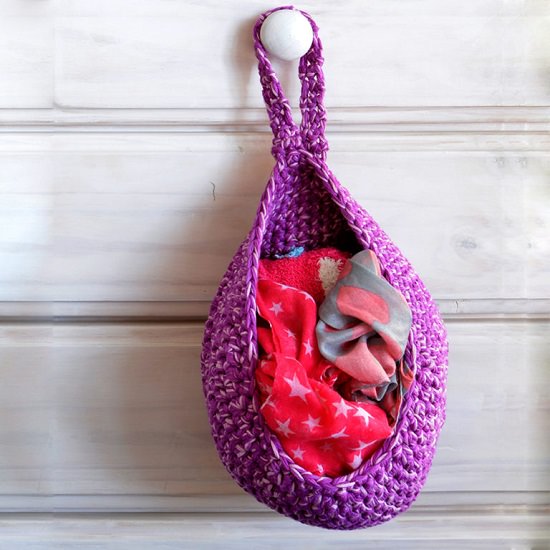 This basket is worked in a spiral with all four strands held together! This is one of the best DIY crochet basket patterns on the list!
9. Fall Apple Basket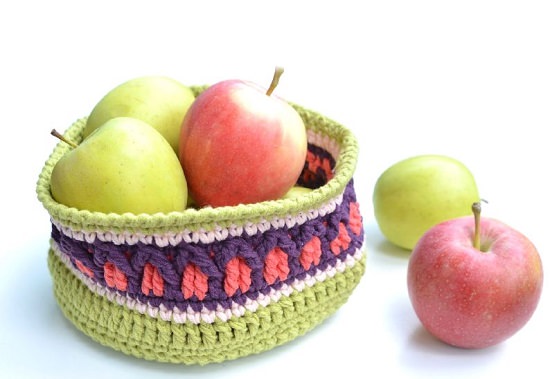 The Crocheter has used front post stitch for weaving this basket.
10. DIY Rainbow Basket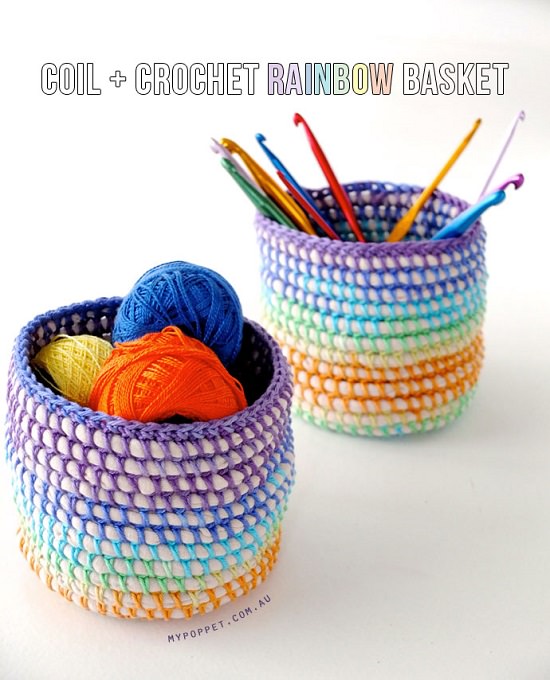 For this rainbow basket, the crocheter has used t-shirt yarn, but consider using a thin rope for a sturdy outlook.
11. Nesting Basket with Zpagetti Yarn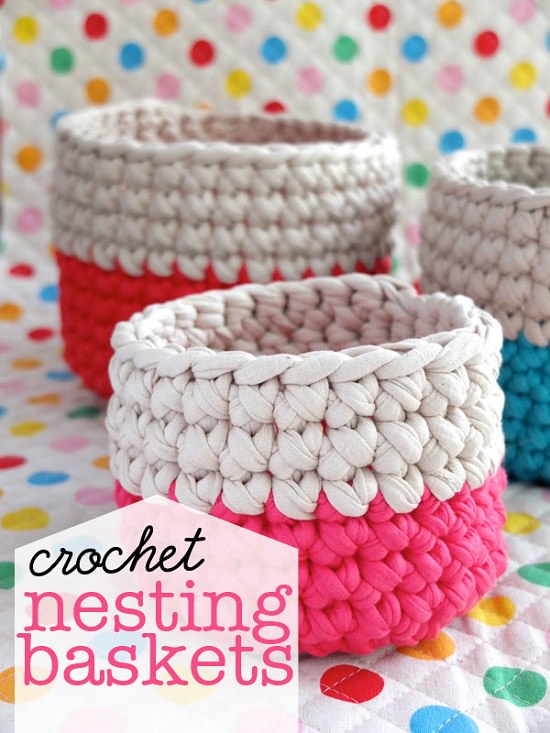 This nest-y basket is a great way to corral all the miscellaneous accessories together. Crocheter has shared a video on its making.
12. Color Block Basket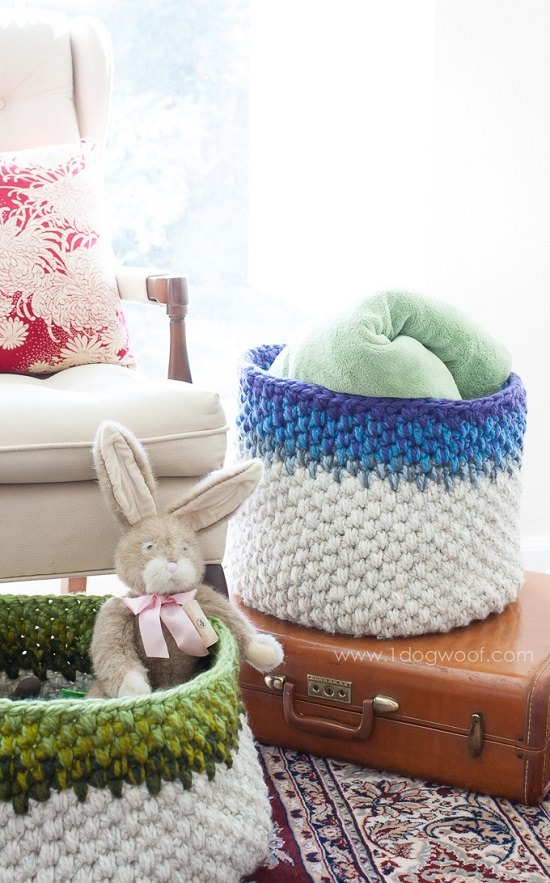 Worked in rounds, this basket is stitched using single and half double crochet. This is one of the best DIY crochet basket patterns on the list! 
13. Fox Basket Pillow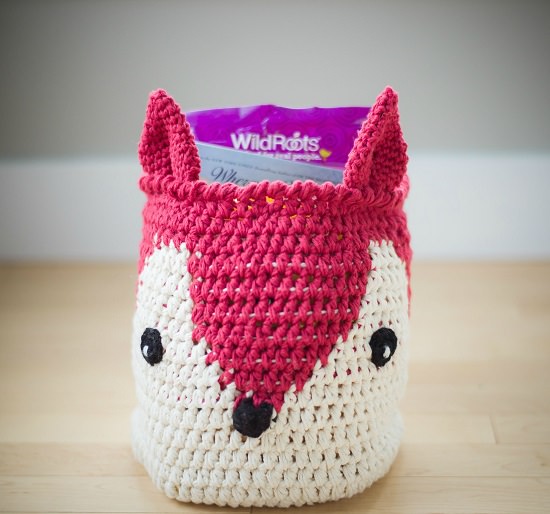 This basket is excellent for gifting! For knowing its pattern, grab this tutorial from AllAboutAmi.
14. Ombre Basket Pattern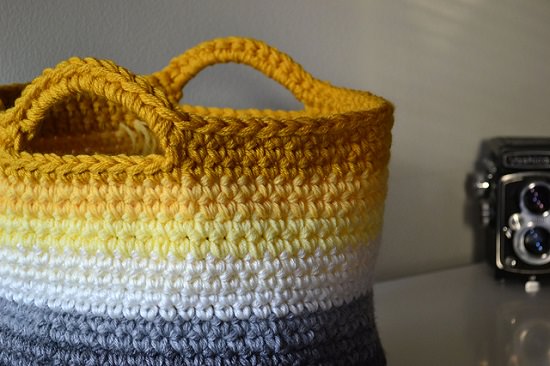 This basket pattern showcases a fabulous mingling of colors to carve an ombre effect. The crocheter has picked nine colors and worked by holding 4 strands together.
15. Rectangular Diamond Trellis Basket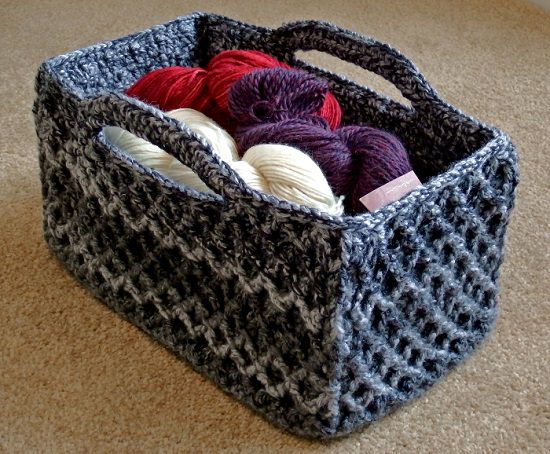 In this motif, the designer crocheted the basket in rounds from the center and then worked up to the sides.
16. Rope Basket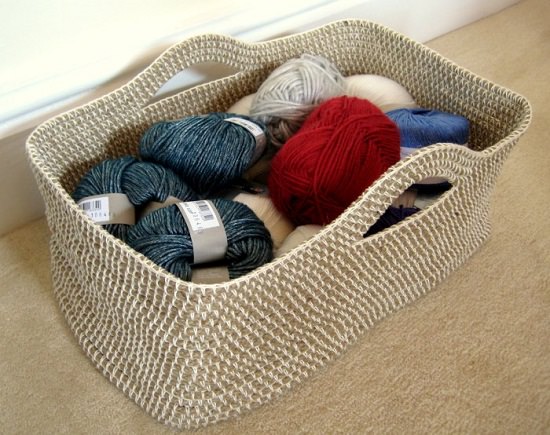 Using rope over the yarn has an added advantage of adding stiffness and sturdiness to the craft. More details here!
17. Honeycomb Pop Basket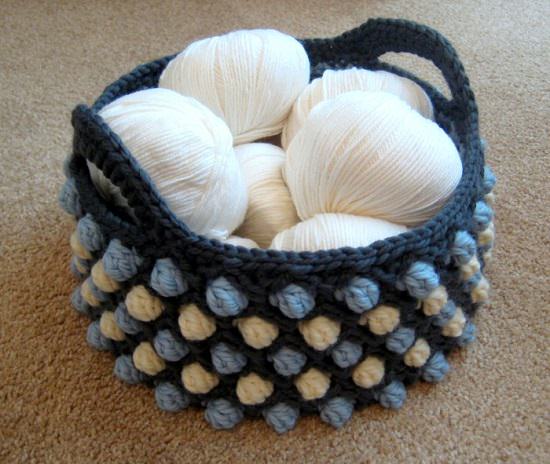 The honeycomb layout popping out from the basket makes it one of the minimalistic piece to have. It engages special stitches like Spot and fpdc2tog stitches.
18. Moroccan Basket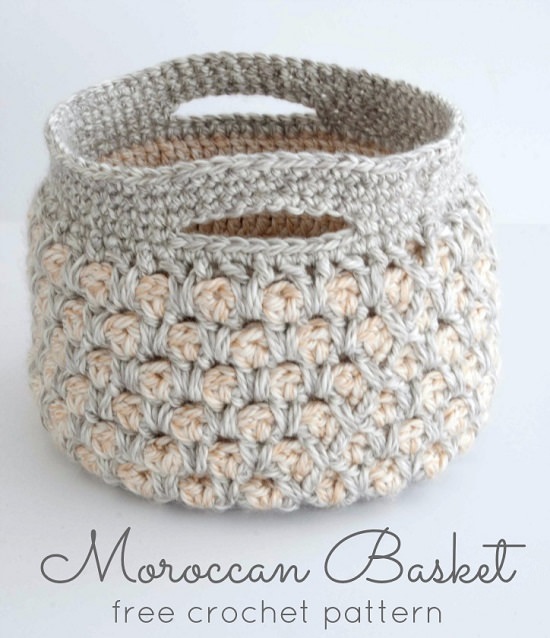 The intricate texture of this basket is the result of the Moroccan tile stitch accompanied by chunky yarns.
19. Hooty Owl Basket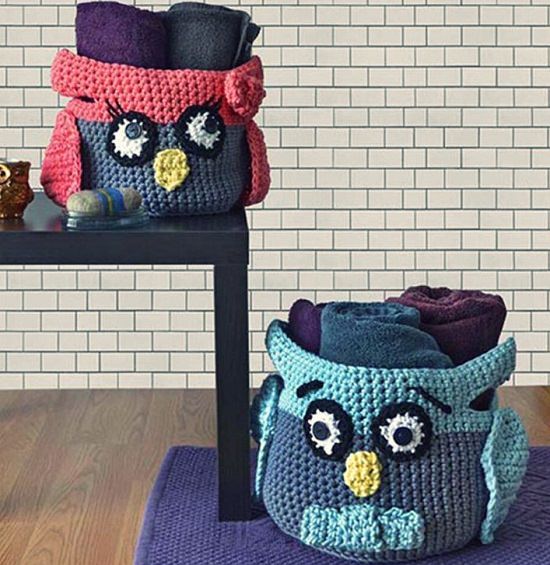 Find this chunky pattern at AllFreeCrochet blog!
20. Storage Tubs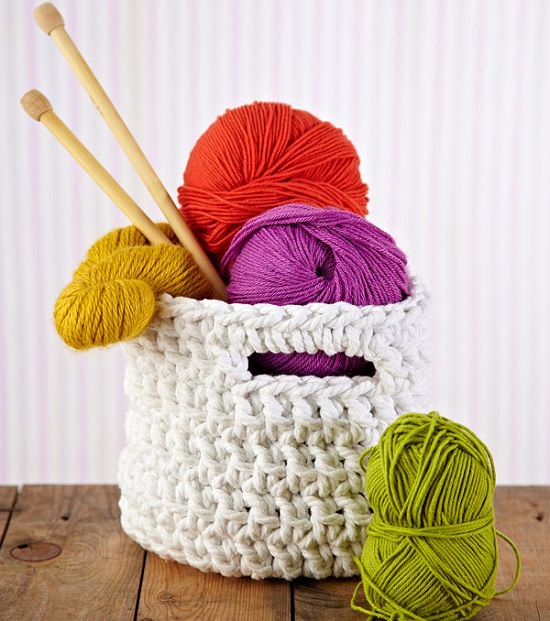 This handy basket calls for a basic chain, double crochet, slip, and treble stitches.
21. Storage Basket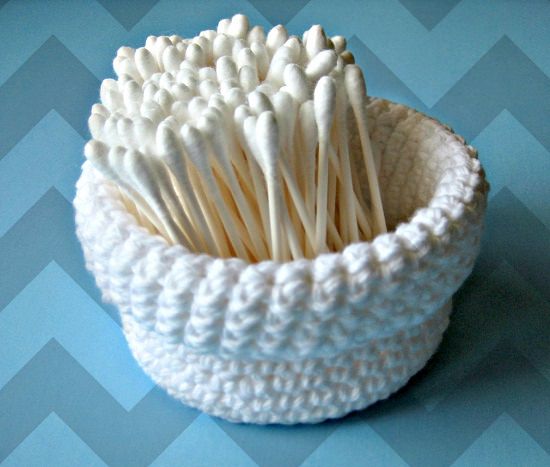 Making this super quick basket is very simple and requires basic knowledge of chain, slip, single crochet, and double crochet.
22. T-shirt Yarn Basket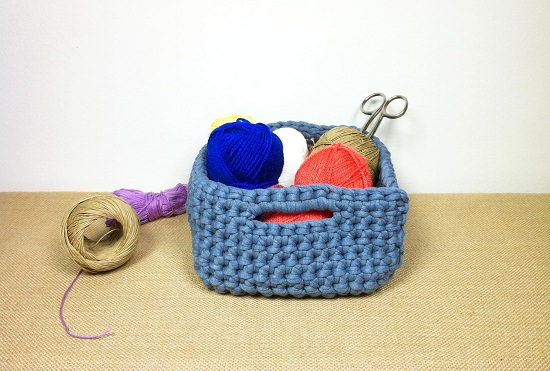 This step-by-step tutorial from Tuteate is going to help you master the art of crocheting a squared basket with handles, using t-shirt yarns.
23. Heart-Shaped Storage Baskets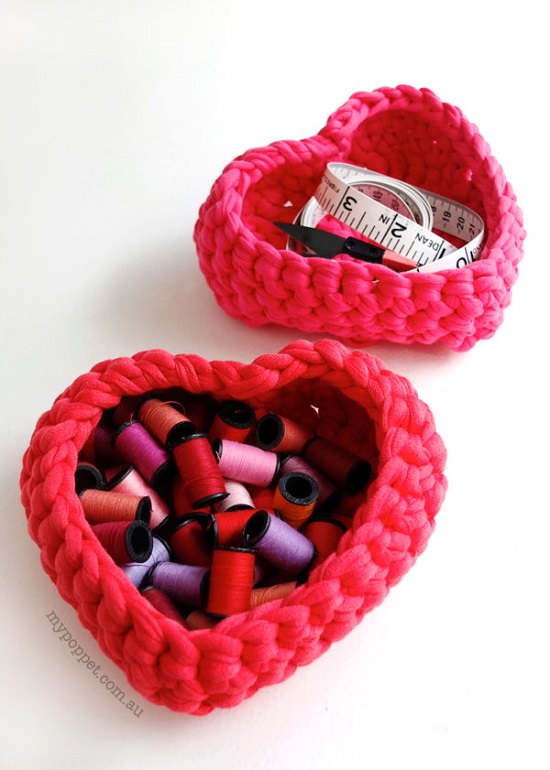 This craft is inspired by MyPoppet post and can be a great gift to your loved ones!
24. DIY Pot Pattern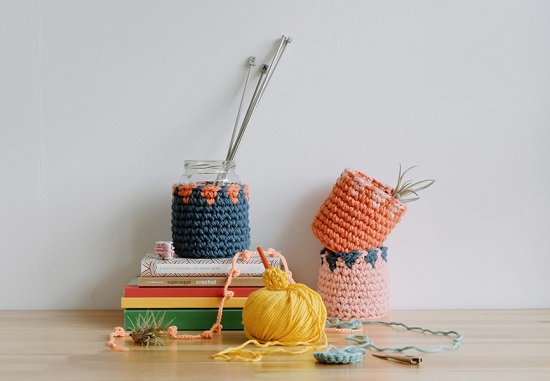 For this craft, the crocheter has chosen two complimentary colors for a dramatic look.
25. Lace Basket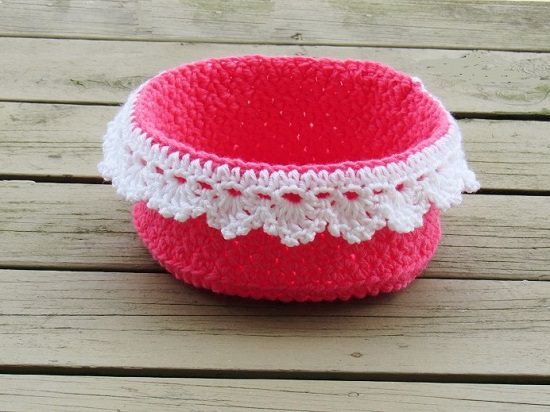 This lacy basket can serve as a centerpiece of your table as well! Apart from sc, hdc, and dc stitches, the use of picot shell enhances its look further.
26. Crochet Bowl Pattern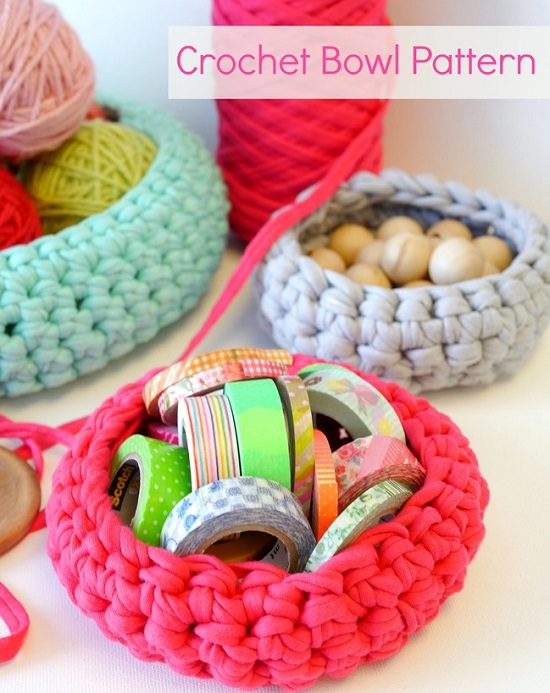 This simple bowl pattern is for absolute beginners, as it calls for a few basic stitches. This craft is a handy way to recycle old t-shirts!
27. Crochet Basket Pattern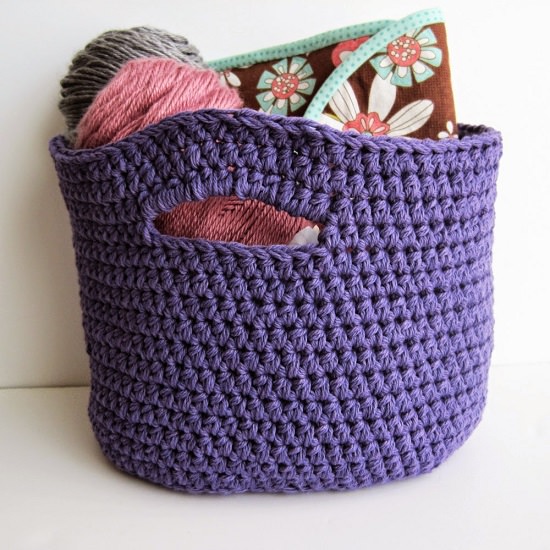 This pattern, accentuating an oval base, is a terrific way to mingle your creativity with crocheting skills.
28. Mini Granny Square Crochet Baskets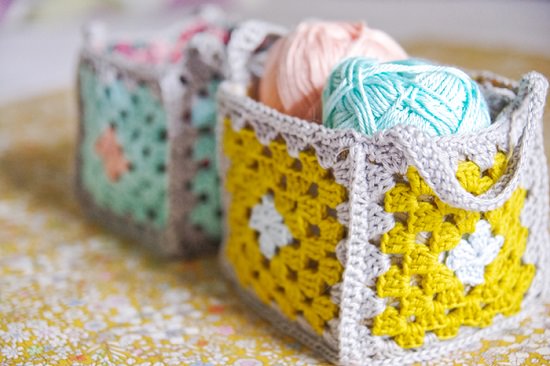 This mini basket asks for some pairs of granny squares that are assembled to create a final piece