This Halloween, crochet some skull featured clothing accessories and up your style game with these Crochet Skull Patterns ideas!
If you are one of the crocheters who love experimenting by stitching funky accessories, then this Crochet Skull Patterns list of accessories and home decor appliques with skull motifs is really going to inspire you!
---
1. Solid Body Skull Scarf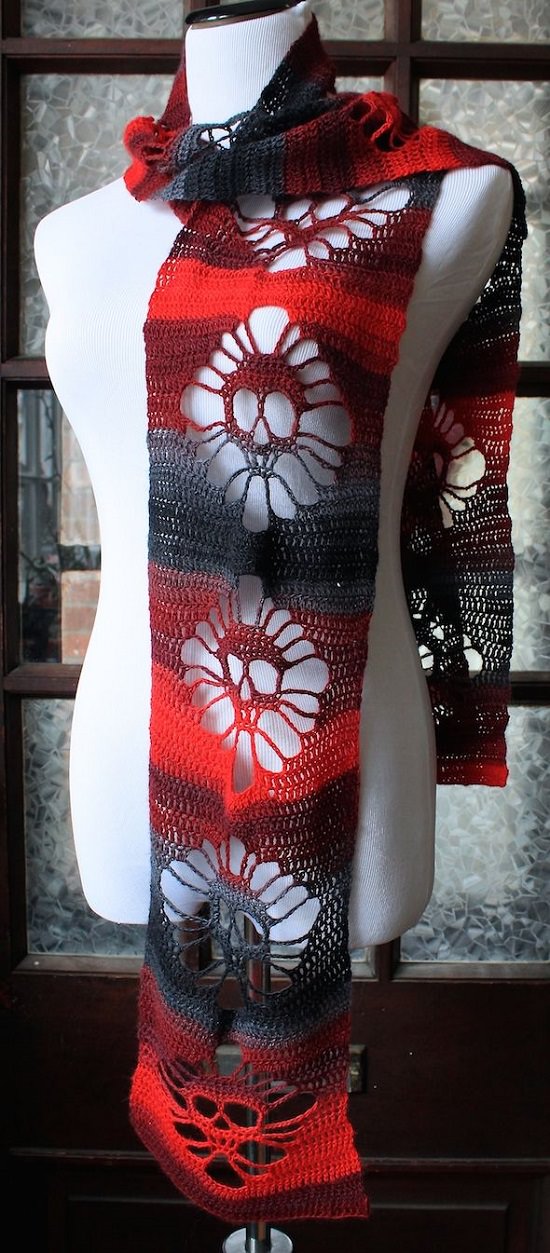 If you want to add a funky touch to your dressing then this one is best for you! This scarf is crocheted in two parts, joined with a slip stitch, to allow the skulls to look upright on both sides. This is one of the best crochet skull patterns!
2. Narrow Crochet Skull Scarf
Go through this elaborated video tutorial for crocheting a neutral-colored scarf, accentuated with skull layouts. Here, the vlogger has created six motifs on both halves of the scarf and then stitched both pieces together.
3. Crochet Skulls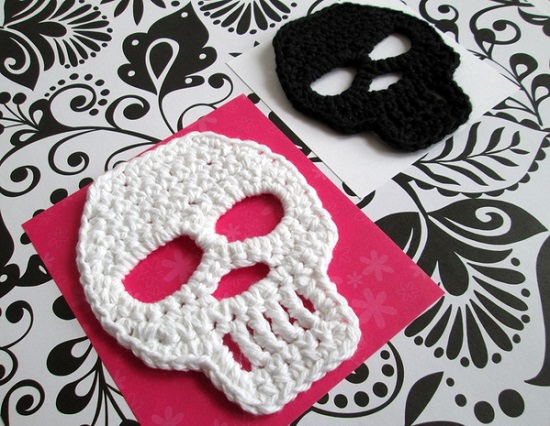 Have leftover yarns in your stash? Reuse them by making these skull appliques. You can make a scarf, coasters, or even hang them anywhere as a spooky Halloween decoration.
4. Sugar Skull Amigurumi Pattern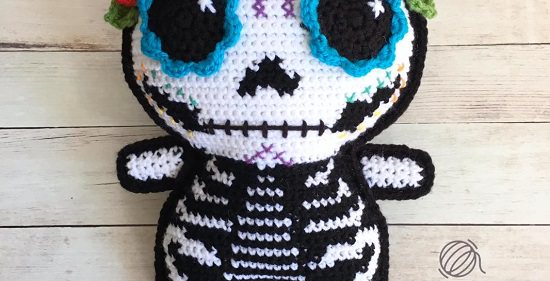 Here, different pieces are crocheted individually in rows and then joined together, giving it a 2-D look. This craft involves a fair bit of color-work as well, making it a bit amusing than the usual ones. This is one of the best crochet skull patterns!
5. Skull Stitch Pattern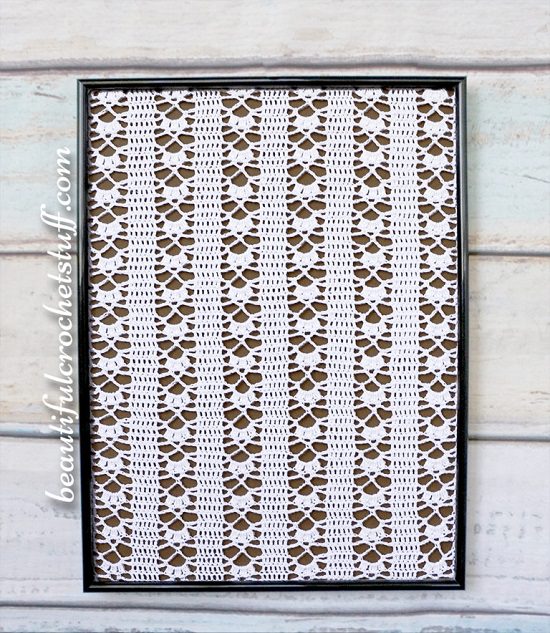 Use it as a wall display, scarf, or table runners, the choice is yours! The cool part about this pattern is that as it is turned upside down, it turns into a completely different pattern.
6. Ballgurumi Sugar Skull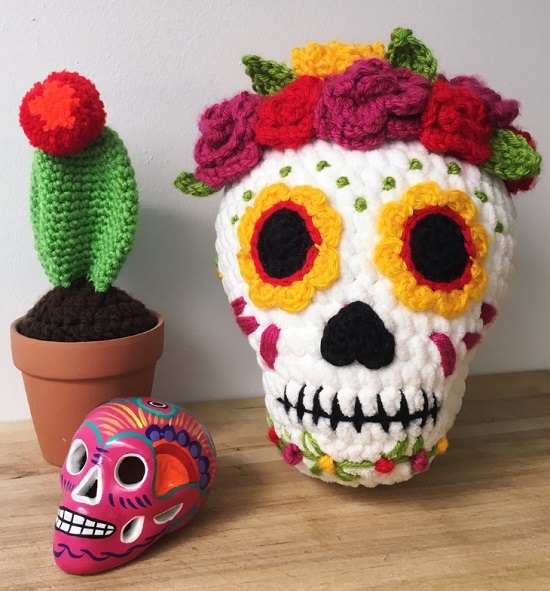 How about making a funky skull for your home decor with a scary yet attractive look? This design features a heart-shaped nose and flower-like eyes, along with a flower crown.
7. Skull Pin Pattern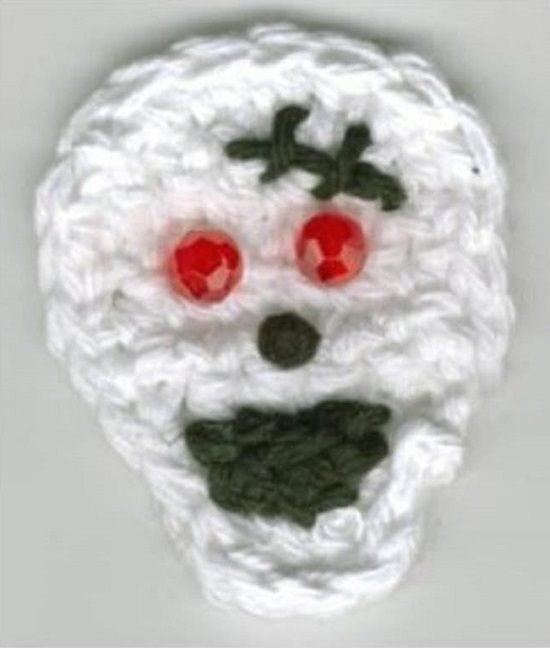 Go through this tutorial from craftbits for crocheting this skull pin applique that you can use as a Halloween decor or as a costume pin. Prepare this using medium weight yarn of White & Black colors.
8. Gothic Halloween Skull Scarf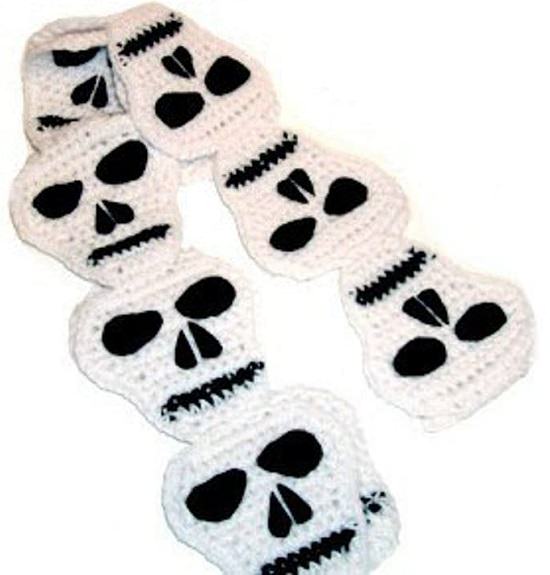 This Halloween, surprise everyone by donning this skull scarf over a ghostly theme dress. It is prepared using Red Heart Super Saver Yarn of white and black color, with black felt engaged for eyes and nostrils.
9. Sugar Skull Ski Mask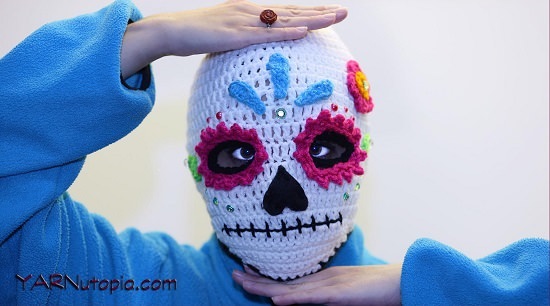 This is perfect for your kids and they'll definitely love to wear it at any Halloween party. For stitching this mask, you must be familiar with slip, SC2TOG, single, and double crochet stitches. This is one of the best crochet skull patterns!
10. Skull Motif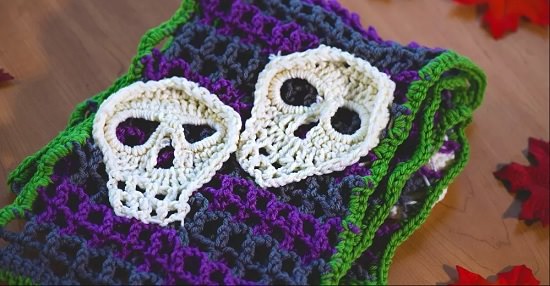 This pattern may look complicated to novice crocheter but it is easy to craft and uses only single, half double, and double crochet stitches.
11. Skully Spirit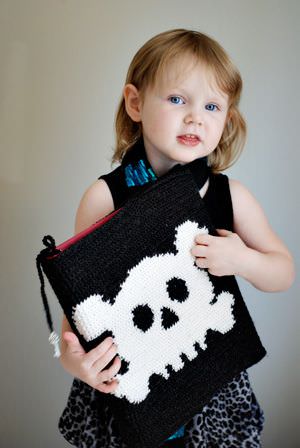 If your kid doesn't find skulls scary and think its a funky feature, then this pattern is worth trying! This design presents two-color tapestry work that engages just single crochet stitching.
12. Red Heart Skull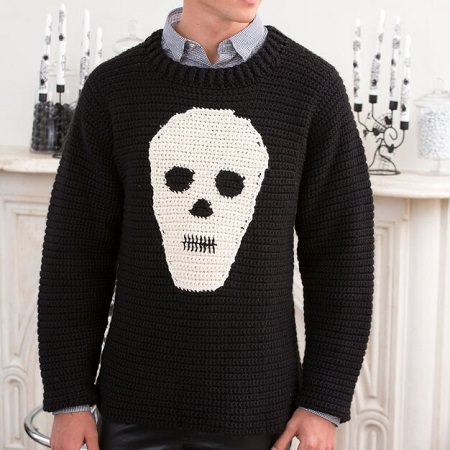 Crochet a skull on a sweater for your husband or brother that he can wear during a Halloween season.! Head on to this yarninspirations article for imitating this spooky sweater craft!