If you want to fuse rippling layouts in your crochet blanket projects, then these Crochet Ripple Afghan Patterns are going to come in handy!
Tired of crocheting monotonous blankets and want to break away from the boring patterns? These Crochet Ripple Afghan Patterns ideas accentuating the blankets with a wavy layout are going to do the trick!
---
1. Sun Room Afghan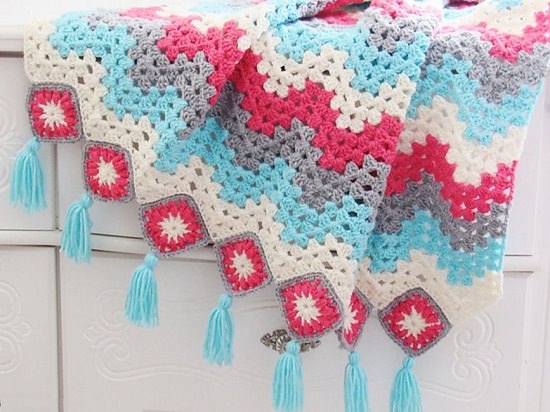 The wonderful mix of colors along with the special motif gives this afghan a fabulous look. You can even customize its size by adding or reducing a chain in the multiples of 36.
2. Sedona Fringed Crochet Throw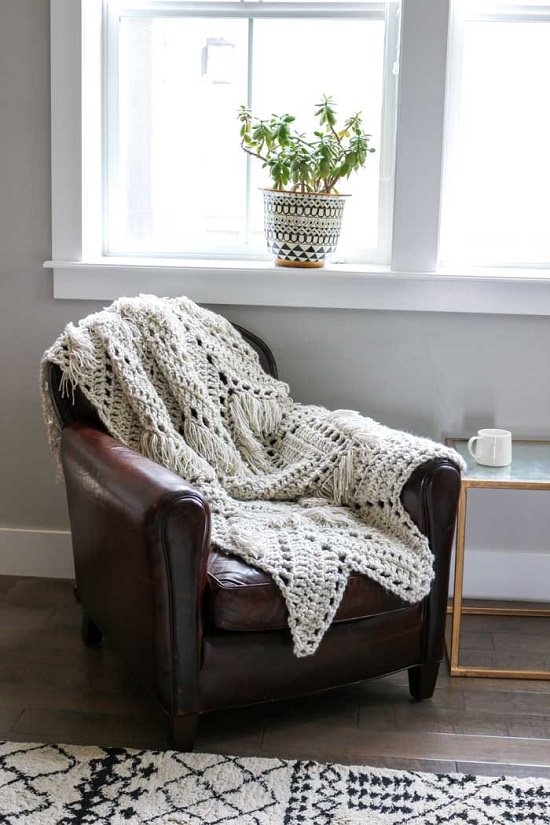 If you think Monochromatic designs are boring, then this pattern is going to change your perception! Thanks to the zig-zag layer of fringes that cast a rippling layout on this motif, making it one of the best crochet ripple afghan patterns!
3. Chevron Pattern Blanket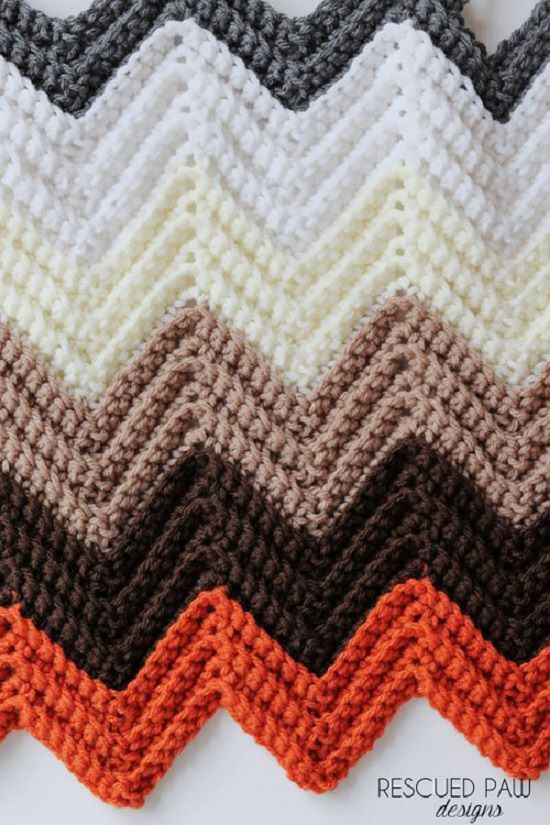 In this motif, the crocheter has weaved only at the back loop of every stitch for creating a ridged texture on it.
4. Lacy Ripple Afghan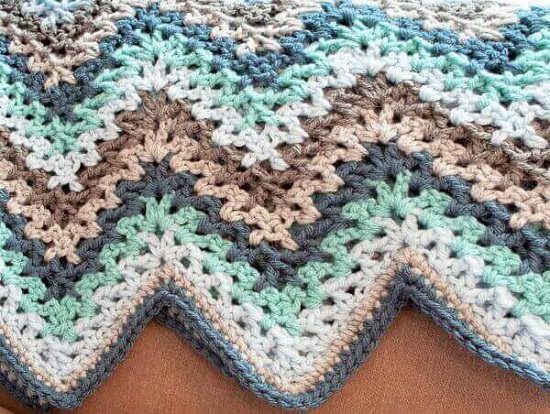 This motif brings a modern twist to the traditional ripple afghan patterns, as the designer has engaged V-stitch for giving it a lacy look. Moreover, the mixing of complementary colors adds timeless beauty to this afghan.
5.  Fancy Tassels Afghan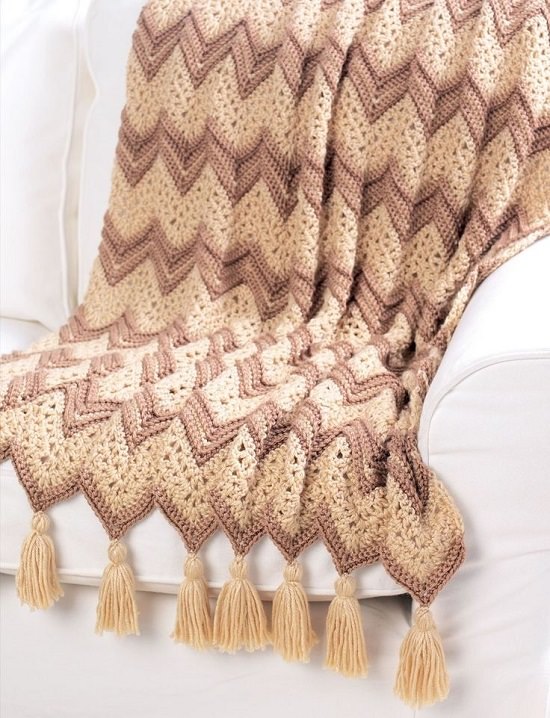 The sophisticated arrangement of beige colors makes this afghan visually interesting. This piece is worked in single crochet and is embellished with multiple tassels that add a bit of charm to its overall look.
6. Zig-Zag Afghan Pattern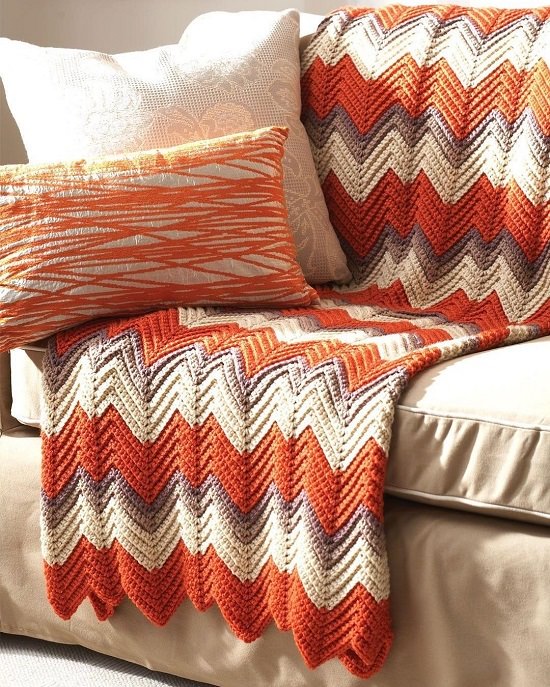 This crochet afghan, with radiant ripples, is going to give your decor an accent of popular hues. In this motif, warm color tones are fused on geometric chevrons for an intricate texture.
7. Willow Chair Blanket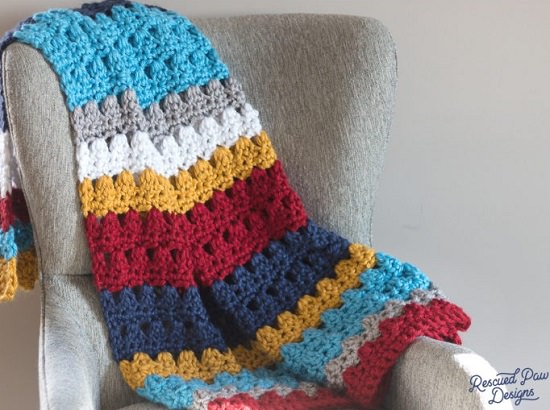 Any novice crocheter can confidently weave this afghan as it engages just basic single, double and treble stitches. It is stitched using Lion brand yarn.
8. Color-Blocked Blanket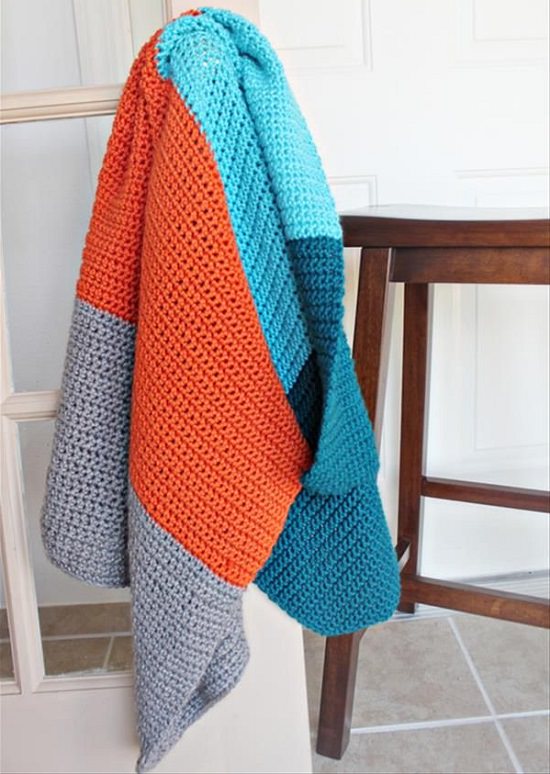 Apart from working as a cozy throw, the colorful blocks stitched on this blanket makes a bold statement. This version is quick to weave and engages only a single crochet stitching.
9. Shell and Post Stitch Afghan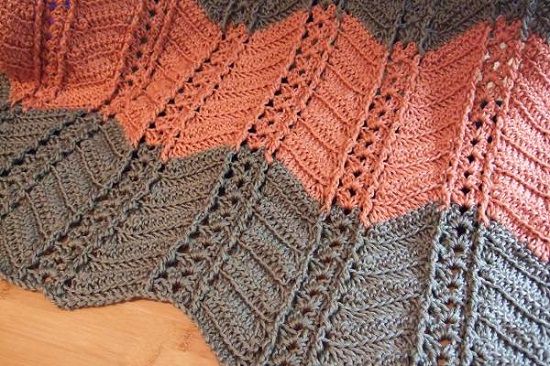 Apart from the basic stitches, this afghan engages Back post treble crochet, front post treble crochet, and dc3tog stitching techniques, creating a shell layout, making it one of the best crochet ripple afghan patterns!
10. Leo's Ripple Afgan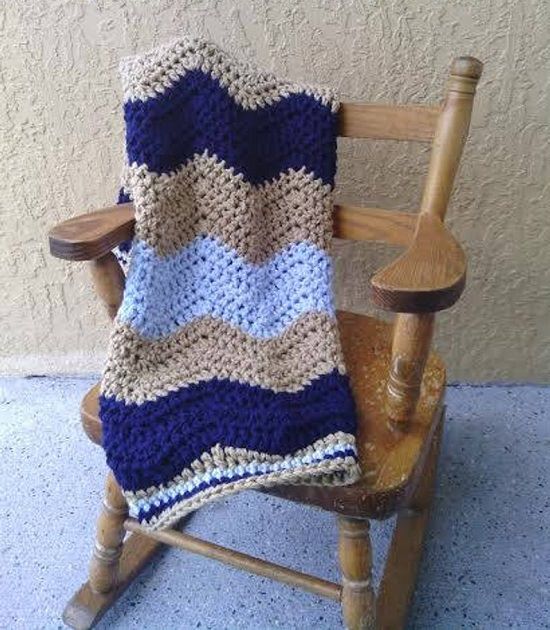 This ripple afghan, worked with two strands together, can be a great gift for a baby shower! It engages dc, hdc, sc and dc3tog stitches and can also be customized by adding or subtracting 12 chains.
11. Vintage Crochet Pattern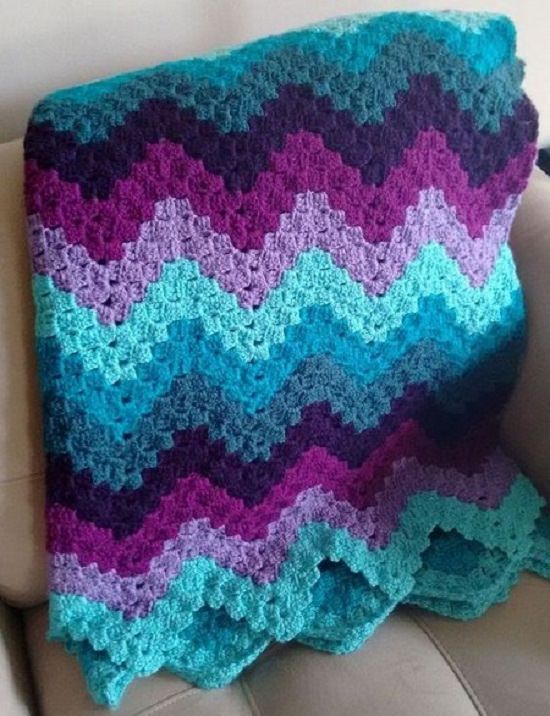 This afghan, draped in multiple hues, is stitched using the chain, slip stitch, double crochet stitches, giving its texture a gradient look.
12. Red Heart Ripple Afghan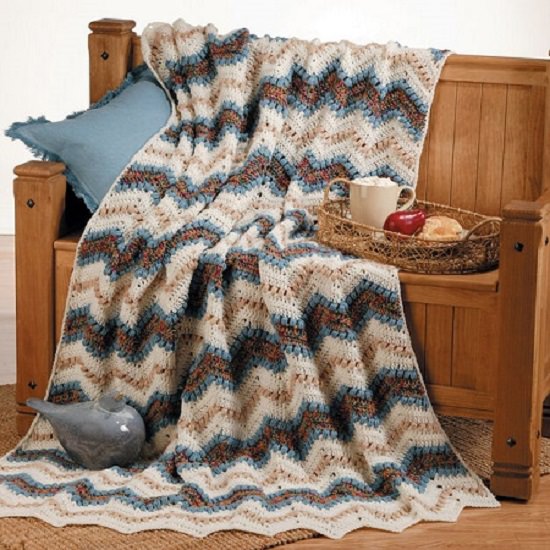 This ripple afghan, accentuated with variegated ripples, is really fun to craft. You can either gift it to someone or use it as a decor accent!
13. Lightweight Ripple Pattern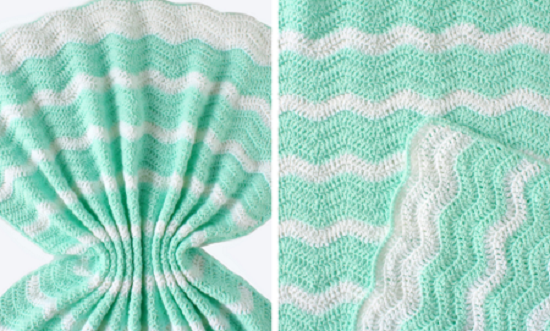 The combination of seafoam green and milky white color on this blanket complements each other. This pattern is simple to create and is scalloped with a wave-like thin border.
14. Baby Ripple Afghan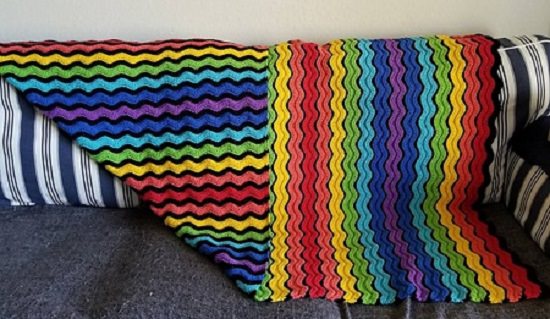 The rainbow-colored palettes dispersing across the wavy layout makes it stand out from the rest. This afghan filled with cheerful colors can be a great addition to your kiddie's room.
15. Chevron Wave Blanket Pattern
Head on to this video tutorial from Jayda InStitches for crocheting a snuggly as well as minimalistic rippling afghan. It is one of the best crochet ripple afghan patterns on the list!