Do you love crocheting different patterns? If yes, then these Crochet Mermaid Tail Pattern Free are going to amaze you!
Half-human and half-fish, aquatic mermaids, are famous for their flaunting tails. If you feel like crocheting something that imitates their fancy look, then these Crochet Mermaid Tail Pattern free are your best bet!
---
1. DIY Mermaid Tail Crochet Pattern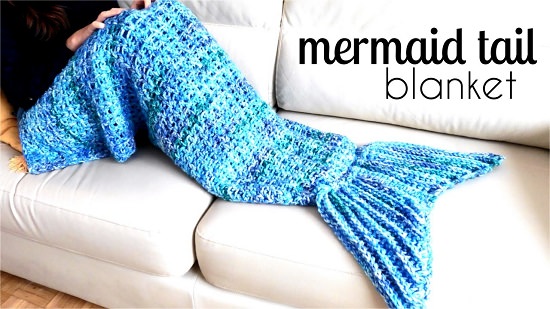 If your little daughter is fond of pretty mermaids, this tail blanket is best for her! Wrapping under which she's going to feel like a princess while snuggling up on the couch!
2. Adult Sized Mermaid Tail Lapghan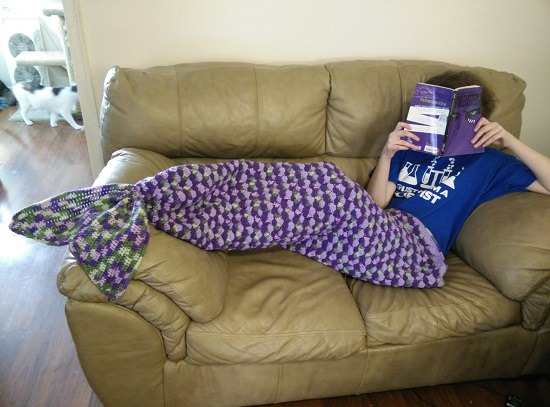 The craze for mermaids can be seen among young girls and if your bookworm teen is one of them, then this cozy mermaid version, using two skeins of solid colored and variegated yarns, is best for her!
3. Mermaid Tail Blanket Pattern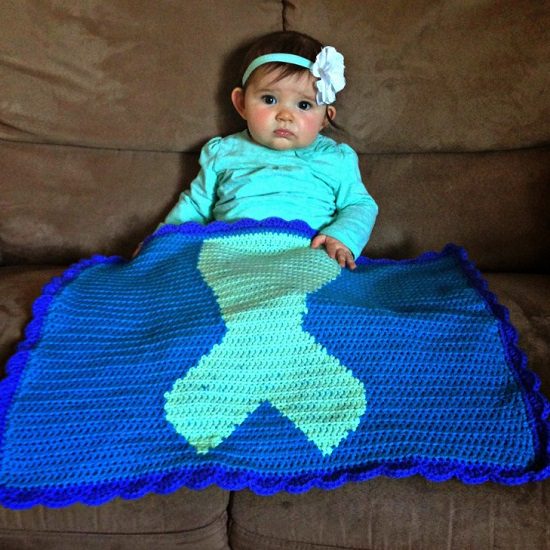 The combination of blue and green colors on this mermaid blanket gives off an aquatic impression. More details at thefriendlyredfox blog for keeping your little one warm in style!
4. Mermaid Costume Pattern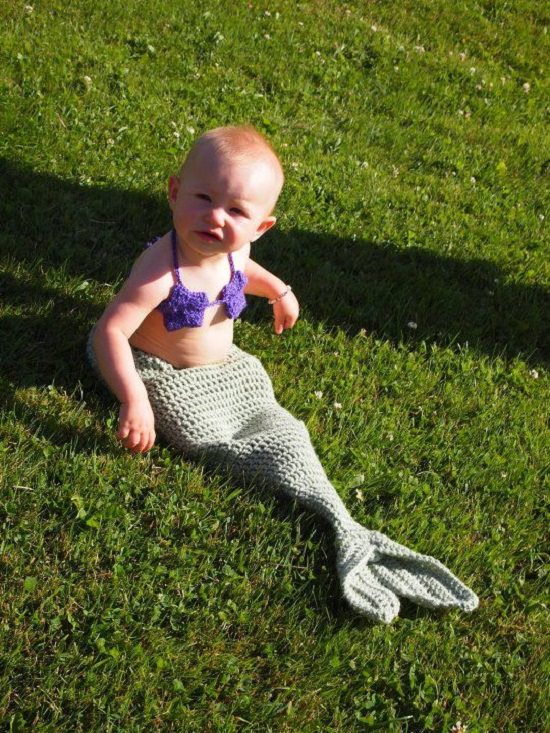 This Halloween, give your baby a mermaid look by making this crochet mermaid tail pattern free, comprising of a starfish top along with a mermaid tail. Read this blog from WicheCraft for copying this idea!
5. Mystic Mermaid Cocoon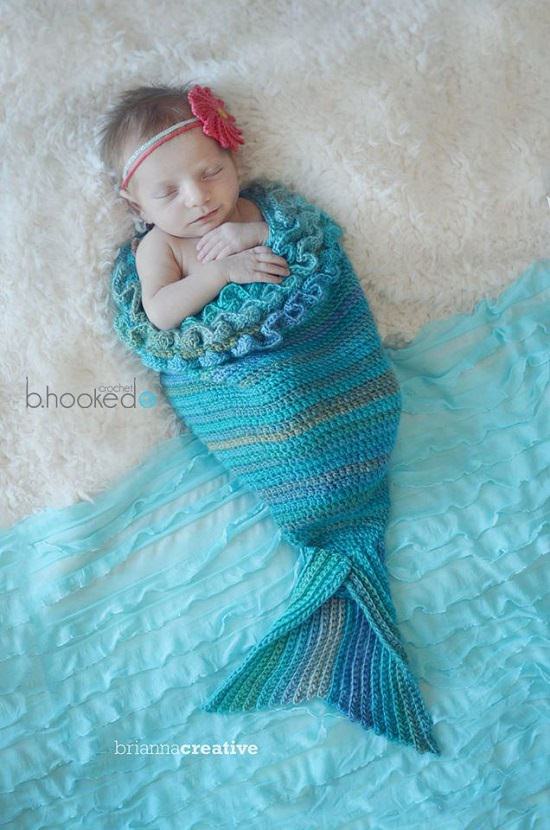 This pattern is worked in two parts; cocoon and a tail. The tail is sewn onto the cocoon with crocheting ruffles using basic stitches like a slip, hdc, sc, and dc.
6. Mermaid Tail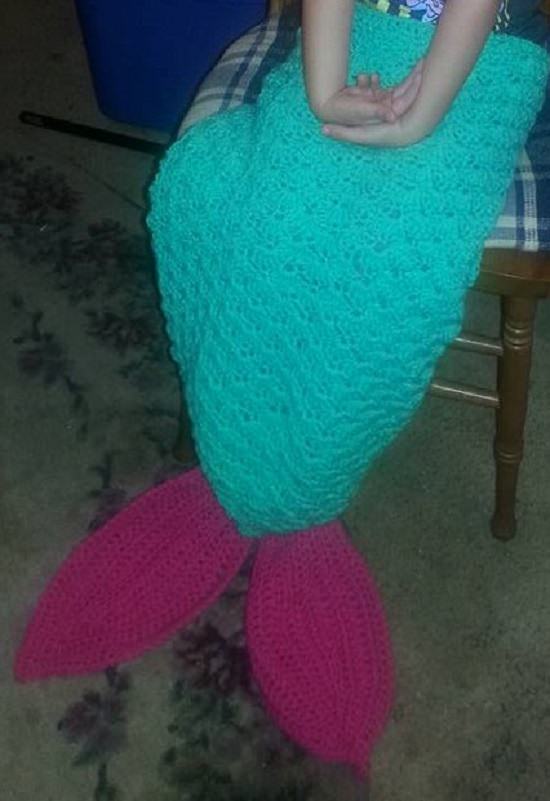 Repeated shell clusters stitch pattern casts a scale look on the entire tail. The blogger suggested using only one color instead of engaging stripes for a prominent texture.
7. Wearable Afghan Mermaid Tail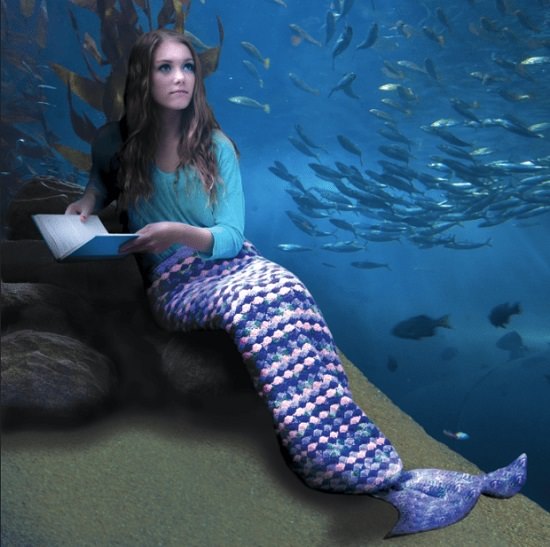 This wearable afghan's upper portion is a cozy afghan, whereas the bottom portion is a lovely cocoon to cover the entire feet.
8. Arm Knit Mermaid Blanket
Head over to this video tutorial for making a mermaid tail blanket, using arm knit pattern, and to keep yourself snuggly during mild winters.
9. Mermaid Tail Crochet Cocoon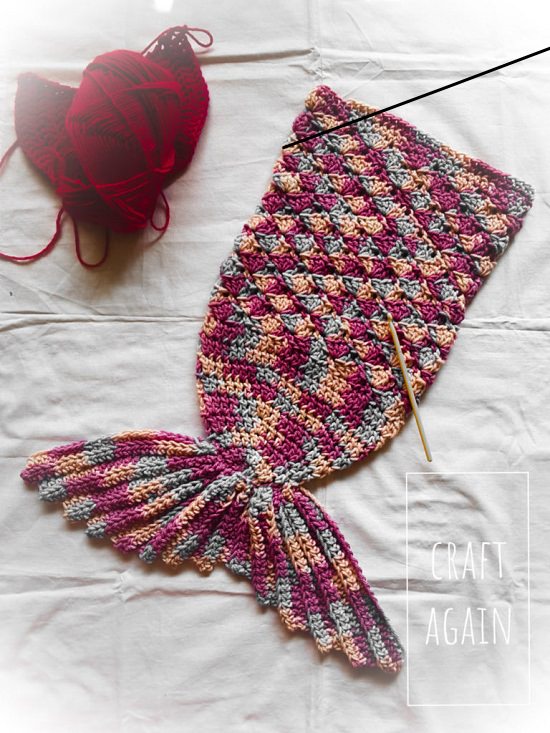 What can be as cheerful as seeing your newborn sleeping calmly, cuddled in this variegated tail? Here, the main body is crocheted using slip, hdc, dc, and shell stitches, with a fin attached to it.
10. Mermaid Tail Blanket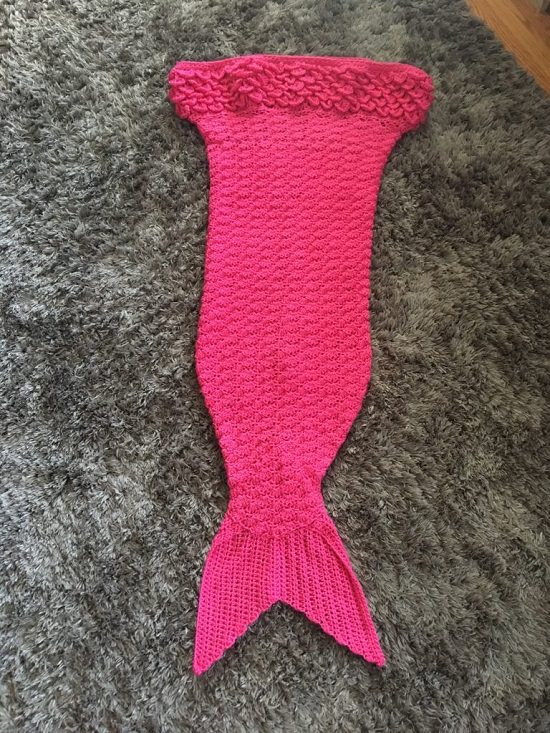 This mermaid tail blanket, in the lovely pink shade has shell, slip and crocodile stitches. Inspired by DIYFROMHOME blog, it is one of the best crochet baby mermaid tail pattern.
11. Mermaid Tail Backpack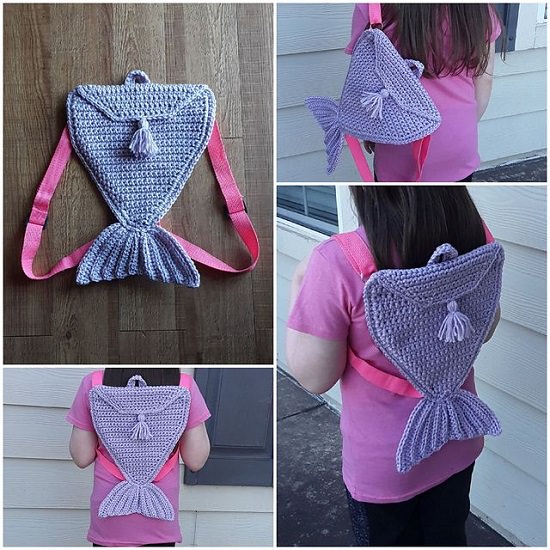 If your teen loves experimenting with her accessories, then surprise her by crocheting this mermaid tail backpack. This design is available on Ravelry.
12. Crochet Baby Mermaid Outfit
Watch this video tutorial for crocheting a mermaid outfit for your baby. The vlogger has availed a crocodile stitch for preparing a crochet mermaid tail.