Check out these Baby Booties Crochet Patterns for stitching a really cute pair of booties to keep your newborn's toes warm and stylish!
Nothing like stitching an adorable pair of booties, with your own hands, for a newborn! We have included some of the best beginner Baby Booties Crochet Patterns that also make for a fantastic baby shower gift as well!
---
1. Baby Booties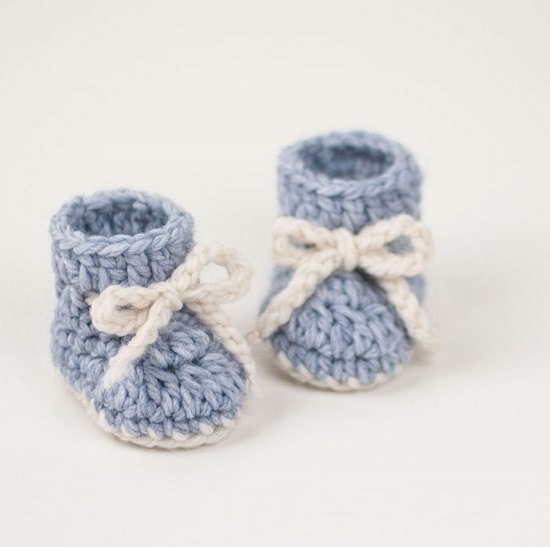 Here, the blogger has played with pastel colors and added tiny bows for giving these booties a cute finishing touch. This is one of the best baby booties crochet patterns on the list!
2. Fur Booties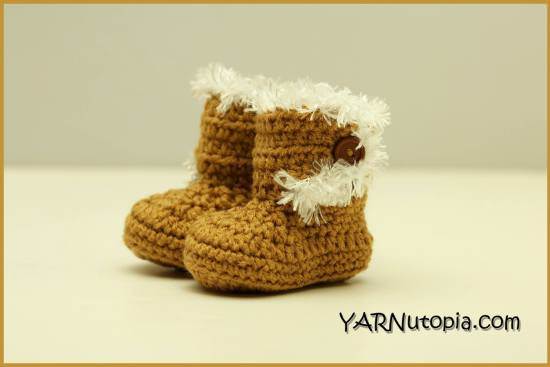 Crochet these neutral colored booties, that is going to go well with any outfit. This pair, with a hint of fur, has a simplistic design and fits newborn to three months' toddler as well.
3. Petal Princess Baby Set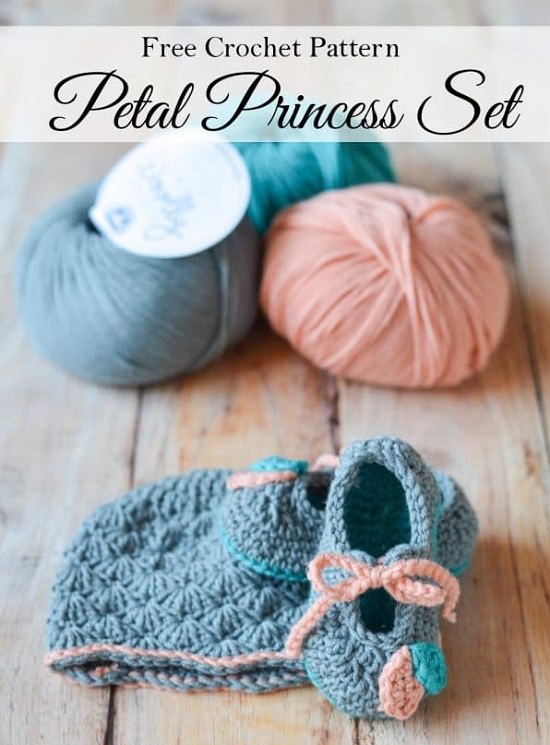 These baby booties feature colorful petals and a complimentary bow! Read this blog from WhistleAndIvy for further details.
4. Rag Quilt Baby Hats and Booties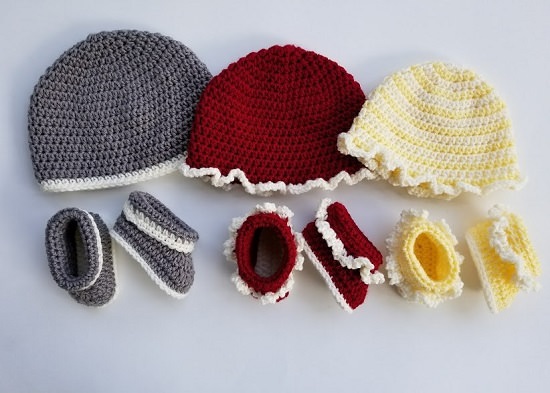 These matching pair of a hat and booties, accentuated with a ruffled border, is crocheted using slip, sc, hdc, dc and dc2tog stitches.
5. Parker Baby Booties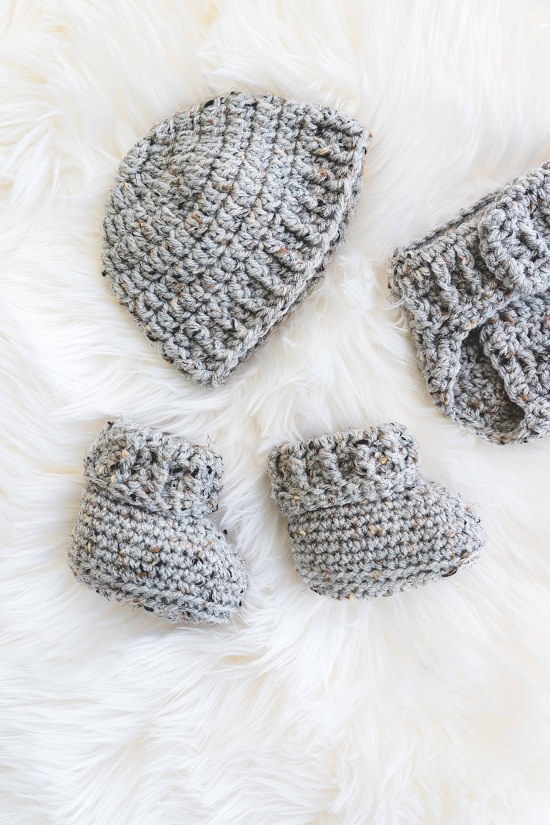 If you are expecting a baby and searching for some gender-neutral booty pattern to crochet, then this booty motif in the beige grey shade is going to do the trick!
6. Cuffed Baby Booties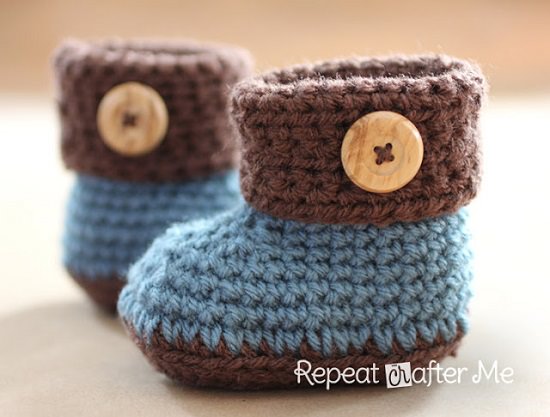 An addition of a vintage-button on these cuffed booties offers a classy flare. The pattern is worked in rounds and engages simple ch, sc, hdc, and sc decrease stitching techniques.
7. Baby Moccasins Pattern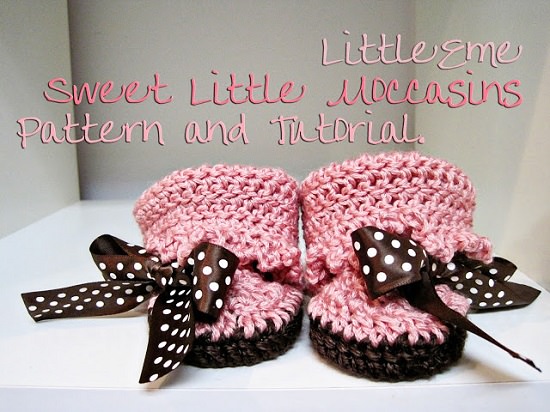 The use of light pink shade, accompanied with a contrasting bow, gives this craft a girly flair. This pair of booties are weaved in two complementary shades is perfect for a newborn to a six-month-old baby.
8. Posh Baby Booties Pattern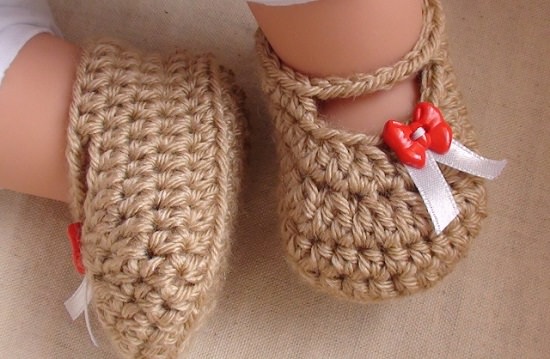 The taupe-colored yarn makes these booties exceptionally classy. This pattern is quick to weave and engages only eight rounds. This is one of the best baby booties crochet patterns on the list!
9. Bunny Slippers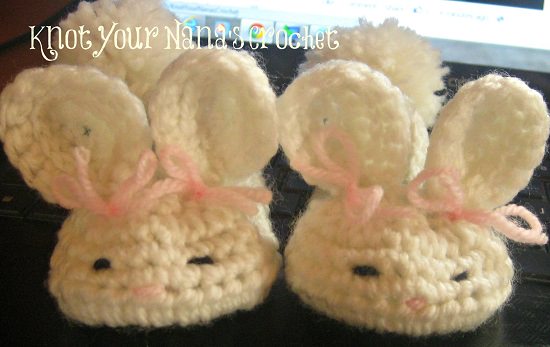 The addition of ears, pom poms, and embroidered face give these slippers a bunny look. If you want to crochet a similar fluffy slipper for your toddler, head on to this tutorial from KnotYourNanasCrochet.
10. Chili/Elf Crochet Baby Shoes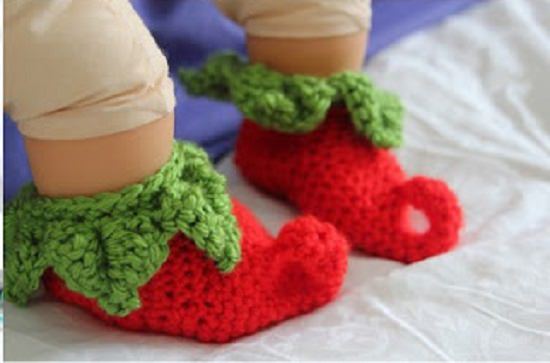 What an amazing concept to crochet baby booties that looks like red chilies! Here, the crocheter has fused green hue with red using crocodile stitches, for a beautiful texture.
11. Green Zebra Baby Booties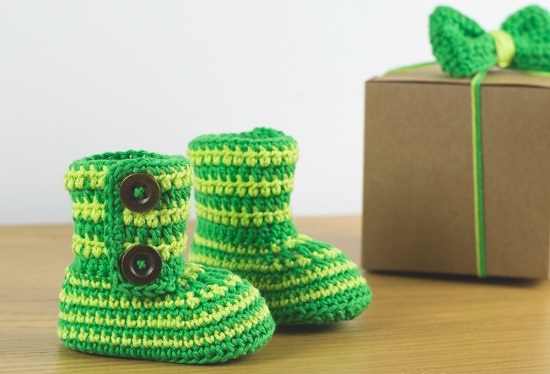 As the name suggests, this pair of booties are worked with two shades of green, giving it a green zebra like appearance. Moreover, the addition of buttons on its flips enhances its look further.
12. Cute Baby Booties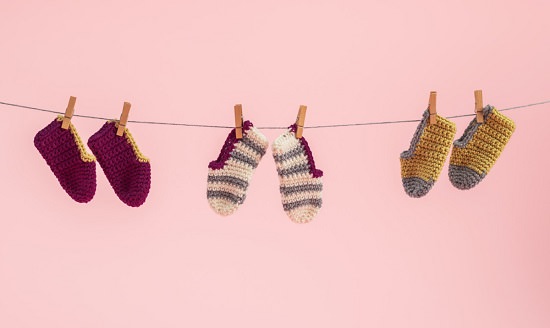 Crochet some cozy booties with the variegated patterns. Head on to this tutorial from MyBluePrint for imitating this craft.
13. Baby Bubble Booties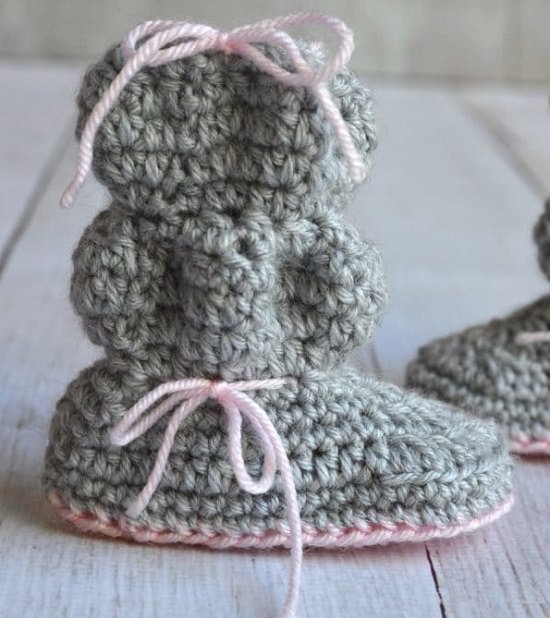 The intricate layout on this bubble booties is made by using a mixture of sc, hdc, dc, sc2tog, hdc2tog, dc2tog, and slip stitches and is one of the easy crochet baby booties.
14. Pretty Pumpkin Baby Booties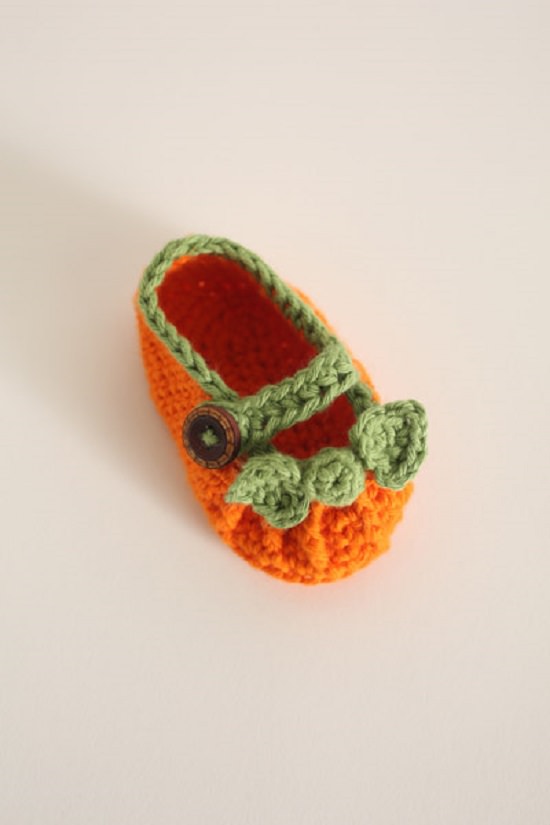 These pumpkin-shaped booties accentuating ribbed design in the front is created using fpdc stitch. These booties design involves straps design for giving optimal comfort.
15. Sweet High Tops Booties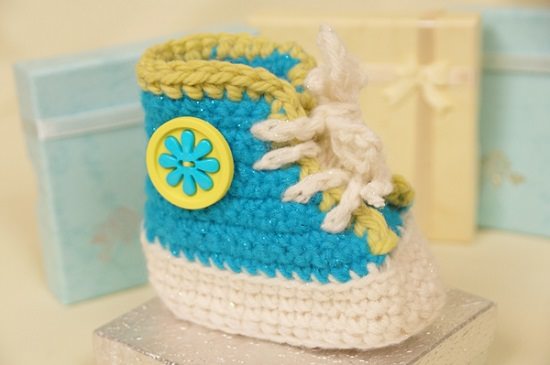 Although the crocheter has beautifully used Ivory and Turquoise colored Red Heart Shimmer yarn for weaving these booties, you can experiment with other color tones as well for crocheting the same.
16. Baby Sneakers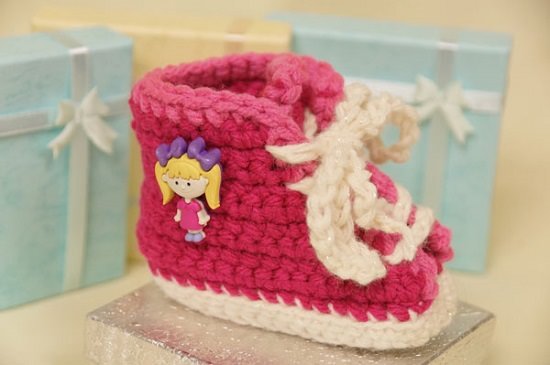 The best perk about this pattern is that you can easily customize its size by working with the right sized hook. Embellished with cute figures, these booties present a wonderful combination of hot pink and cream-color.
17. Winter Snowflake Baby Booties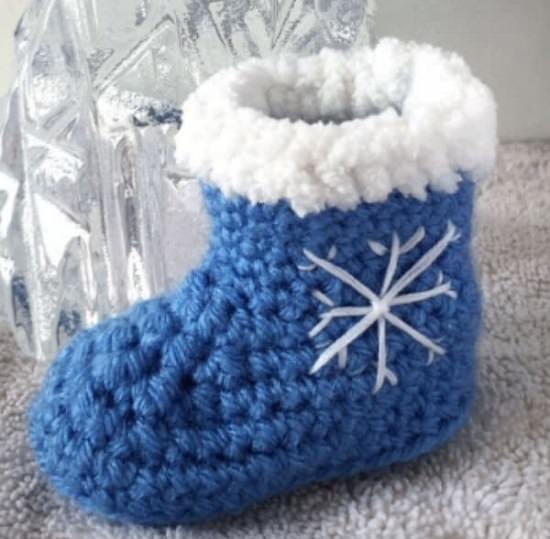 This pair of booties have a snowflake shape over contrasting hue, making it a cheerful gift for a baby shower occasion. You can take aid from the chart given in this tutorial for stitching an embroidered snowflake texture.
18. Ribbed Baby Booties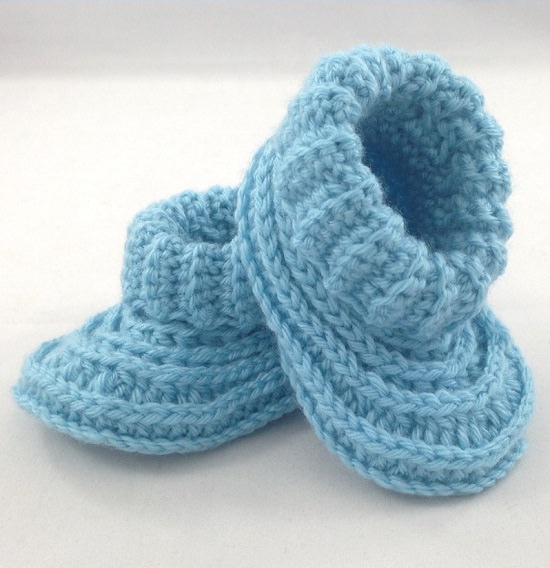 Keep the tiny toes of your newborn stylish by crocheting this ribbed baby booties for them. This pattern is worked in rounds and prepared with super-soft baby yarn with a smooth texture.