Check out these 13 super cute DIY Crochet Keychain Ideas with Free Patterns, either make them for yourself or give them to your special ones!
1. Crochet Amigurumi Lips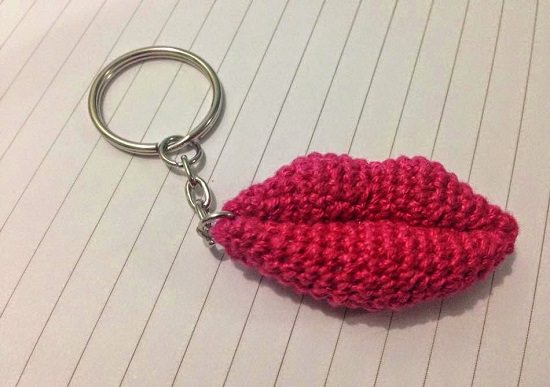 It is a unique crochet keychain idea to gift to your loved ones. Here is the tutorial!
2. Smiley Keyring Pattern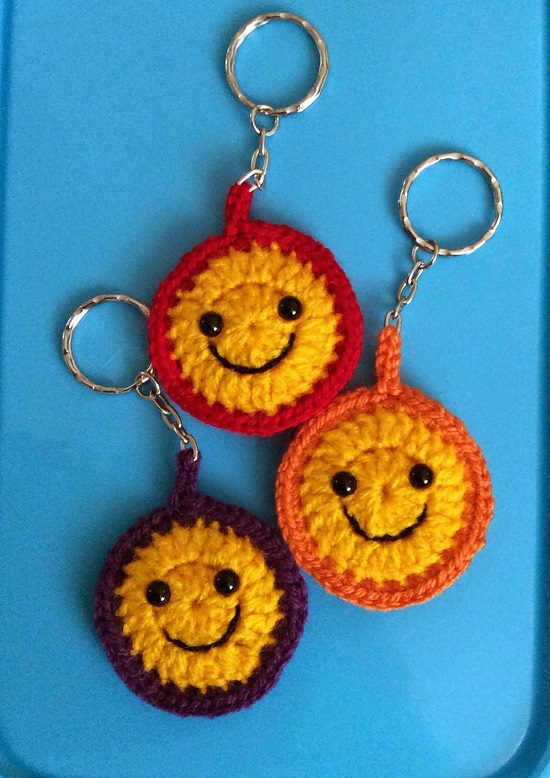 Create these cheerful smiley keychains which look super cute. The tutorial is available at lonemer.
3. You Are Amazing Keychain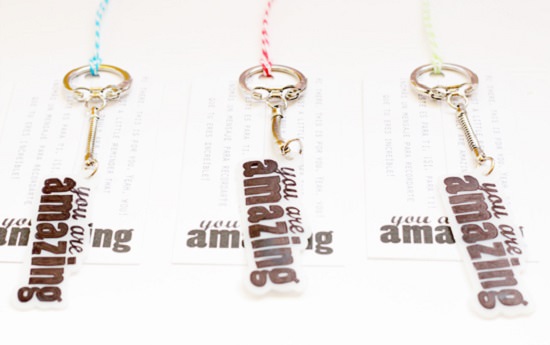 Keep yourself motivated by using these keychains which say that you are amazing. The tutorial is available here.
4. Ballerina Crochet Key Chain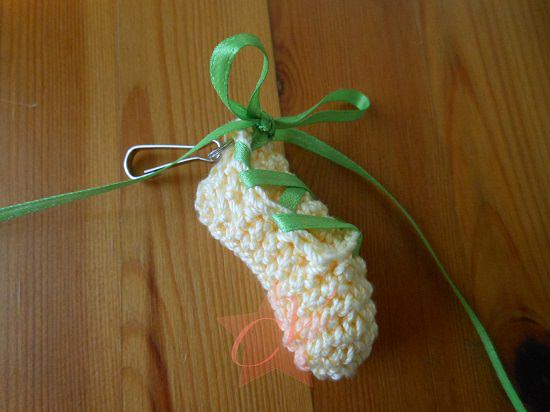 A perfect gift for ballet lovers can be made with the basic knowledge of crocheting. This video tutorial will help you in the process.
5. Cute Teddy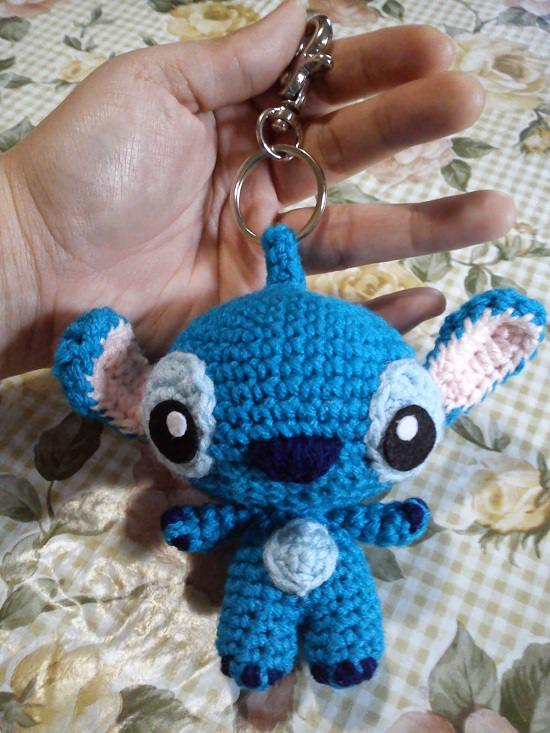 This project is inspired by super ted and is in a pair of two. Keep one with yourself gift the other to someone special. The DIY is at duchess gala!
6. Tiny Two-tone Turtle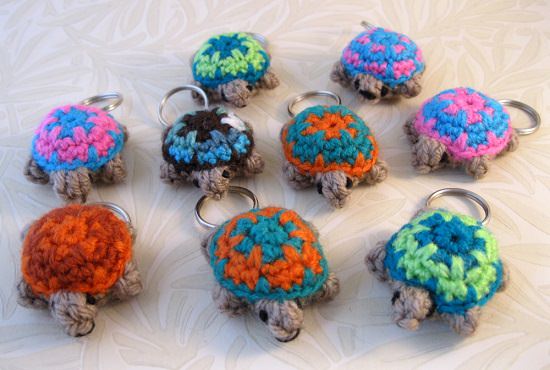 No need to make a trip to the yarn store as you can make them using spare yarn. The complete tutorial is here.
7. Mickey Mouse Keychain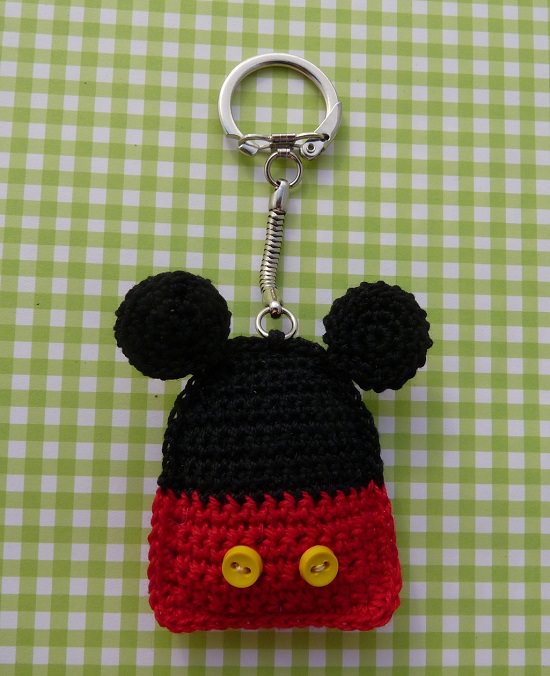 Mickey Mouse is one of our favorite fictional characters and this is one of our favorite DIY Crochet Keychain Ideas in this list. Go to whisker and wool for the DIY.
8. Crocheted Owl Chain Keychain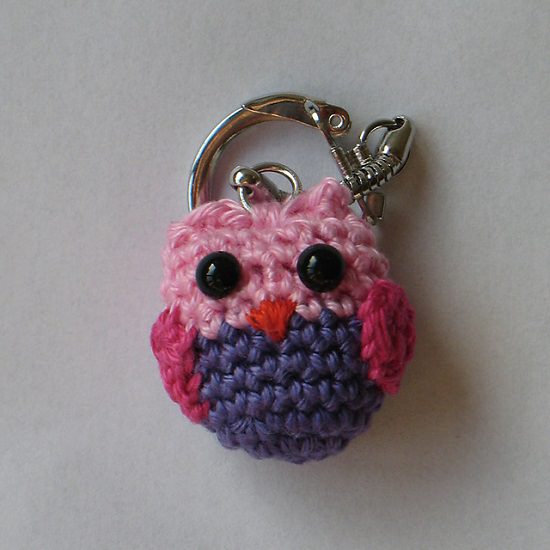 This cute little owl keychain will be ready within a few hours. Follow the tutorial here.
9. Star Keychain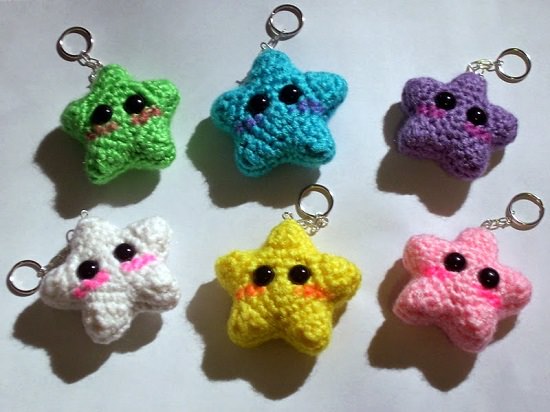 Make these adorable star shaped key chain for your friends and family. They'll love these, check out the tutorial at moony mind craft.
10. Jack Skellington Keychain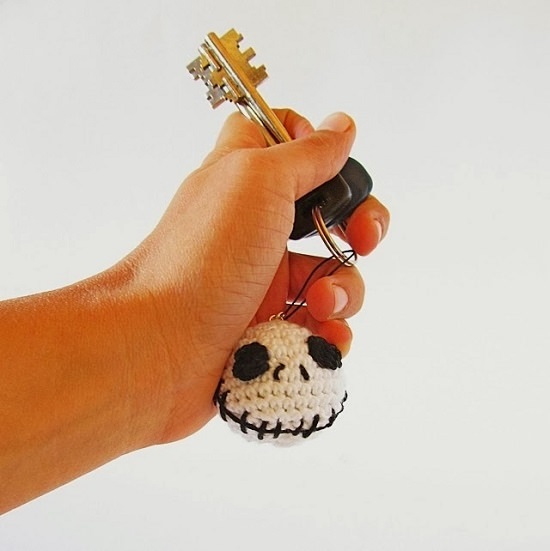 Get in the spirit of Halloween with this fantastic Jack Skellington keychain. The tutorial for this fun project is here!
11. Crochet Cupcake Keychain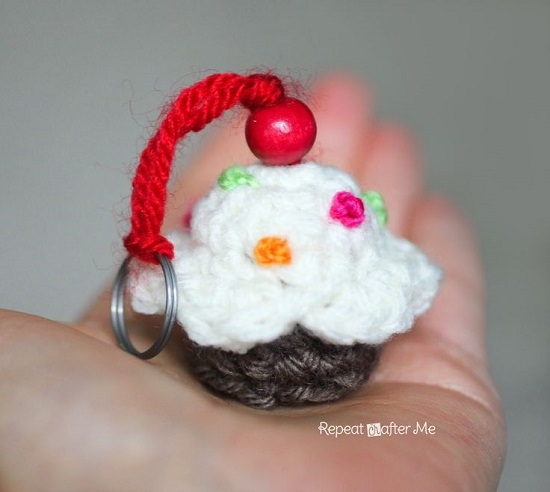 This miniature cake keychain turns out to be a perfect choice for the birthday present. You can start right away with the yarn you have at home. Follow the steps here.
12. Unicorn Keychain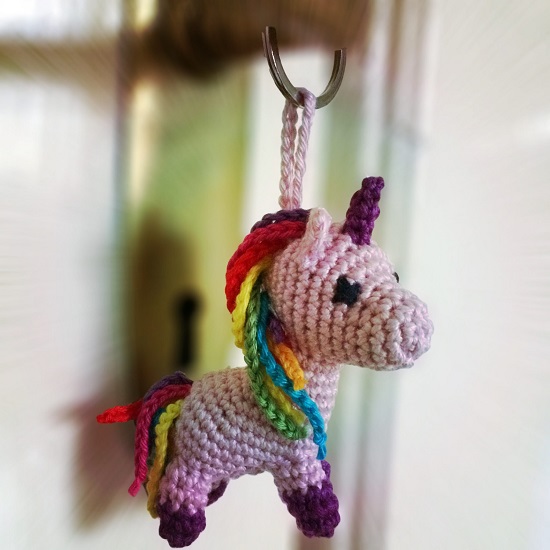 Bring this legendary creature to life by making this unicorn keychain. The detailed tutorial with the free pattern is here.
13. Apple Slice Keychain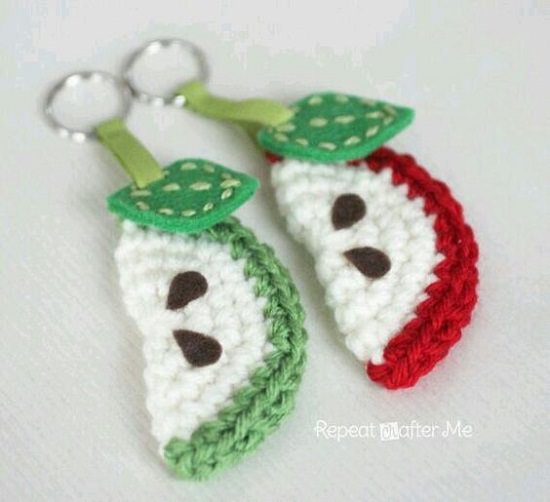 This crochet apple keychain will remind you of having an apple and staying healthy every time you see it. Repeat Crafter Me have provided the tutorial.